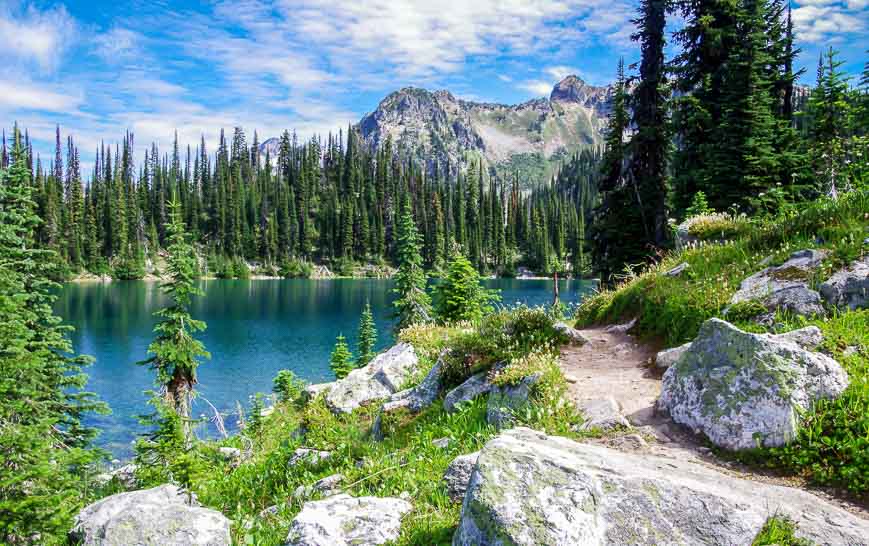 Popular National Parks in Canada – Top 10
What are the 10 most popular National Parks in Canada?
I happened upon an article in Canadian Geographic magazine and found statistics related to National Park visits to be quite interesting. They were a few years old so I went off in search of the latest stats. The top place holders for popular national parks in Canada were no surprise – Banff and Jasper National Parks but none of the other national parks in Canada come even close to those numbers.
Visits are surprisingly flat in most parks – and on the east coast the downward trend has got to be a bit worrisome for the powers to be.
Here's a look at the 10 most popular National Parks in Canada.
#1 in Popularity – Banff National Park in Alberta
What's not to love about Banff National Park? It offers alluring turquoise coloured lakes, ragged snow capped peaks, glaciers and wildlife. And even though the park numbers are high, its still easy to find solitude if you're willing to hike and backpack deeper into the mountains.
I recommend this multi-day hiking trip to Fish Lakes.
#2 in Popularity – Jasper National Park in Alberta
Jasper National Park is the largest park in the Canadian Rockies and has entirely different vibe compared to Banff National Park. It feels more remote and wild. Wildlife is more visible – at least in my experience. It includes over 1000 kilometres of rugged backcountry trails, the beautiful Maligne Lake and the world-renowned Columbia Icefields.
Read: 10 Great Things to do in Jasper in Summer
#3 in Popularity – Saguenay-St. Lawrence in Quebec
The Saguenay – St. Lawrence Marine Park, founded in 1998, is located near the village of Tadoussac at the confluence of the St. Lawrence and Saguenay Rivers.
The park features a fjord, more than fifteen species of marine mammals including approximately one thousand endangered beluga whales. Kayaking and whale watching are two of the most popular activities.
Read: A Two Day Kayaking Trip on the Saguenay Fjord
#4 in Popularity – Pacific Rim National Park Reserve in British Columbia
Pacific Rim National Park Reserve includes the famous West Coast Trail, the fantastic 16 km Long Beach near Tofino and the Broken Group Islands which are a mecca for kayakers. Long Beach is the most accessible part of the park but the others areas have a wildness to them that I find bewitching.
Read: A Sea Kayaking Trip in the Broken Group of Islands
#5 in Popularity – Mount Revelstoke and Glacier in British Columbia
You can't help but visit Mount Revelstoke and Glacier National Parks if you drive the Trans-Canada Highway between Vancouver and Calgary. You get a taste of the scenery on the highway but the must do activity is a drive along the 26 km Meadows in the Sky Parkway in Mount Revelstoke National Park.
This is one of the best places in Canada to see carpets of wildflowers in sub-alpine meadows. August is the best month to go.
There are also some short hikes into the park – the Skunk Cabbage Boardwalk and the Giant Cedars Boardwalk – accessible from the Trans-Canada Highway – that are a perfect break on a long drive. The Hemlock Grove Boardwalk Trail in Glacier National Park is another accessible trail from the Trans-Canada. But there is also loads of great hiking in Glacier – though much of it is steep.
Read: The Hermit Trail Hike in Glacier National Park BC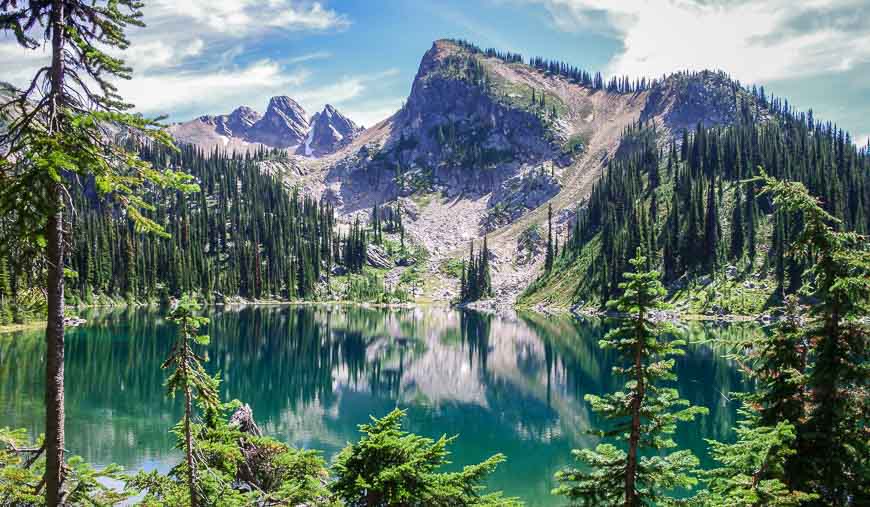 #6 in Popularity – Yoho National Park in British Columbia
Yoho National Park is bisected by the Trans-Canada Highway. It boasts big peaks, huge glaciers and many waterfalls including the accessible Takkakaw Falls. The sublime Lake O'Hara region is part of Yoho as is the UNESCO designated Burgess Shale. The park is a dream destination for hikers.
Read: 7 Things to do in Yoho National Park
#7 in Popularity – Prince Edward Island National Park in PEI
If you love sand dunes and beaches then you understand the popularity of Prince Edward Island National Park. There are three distinct sections – Cavendish, Brackley-Dalvay and my favourite – Greenwich. Don't forget to check out Green Gables Heritage Place and visit the home of Lucy Maud Montgomery – author of Anne of Green Gables.
Read: Boardwalks, Beaches & Sand Dunes: PEI National Park
#8 in Popularity – Kootenay National Park in British Columbia
Kootenay National Park is bisected by Highway 93 – a road that travels between Radium Hot Springs in BC and Castle Junction in Alberta. The park is narrow and much of the scenery can be seen from the road.
If you're a hiker don't miss the fabulous multi-day backpack of the Rockwall Trail. The Paint Pots and Marble Canyon are worth a visit too.
#9 in Popularity – Waterton Lakes National Park in Alberta
Waterton Lakes National Park shares a border with Montana's Glacier National Park. Although it's a small park it packs a punch with mountain scenery. Hiking is fantastic but this is grizzly bear country so be bear aware.
The lake itself is the deepest in the Canadian Rockies and can be toured via boat. Don't miss a paddle on Cameron Lake either. For hikes try the superlative Crypt Lake Trail or the Carthew-Alderson Trail.
Read: 7 Things to do on a trip to Waterton Lakes National Park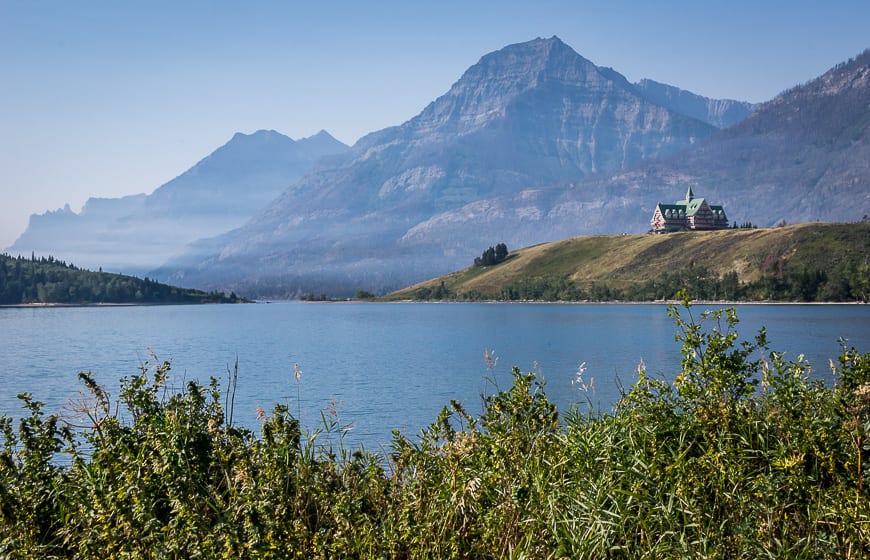 #10 in Popularity – Riding Mountain National Park in Manitoba
Riding Mountain National Park has peaks reaching 800 m (2,625 feet) above the surrounding prairie. The park itself is a mixture of boreal forest, aspen parkland and fescue prairie.
People come year round to hike, bike, horseback ride and cross-country ski, snowshoe, skate and go ice fishing. It boasts a lot of wildlife including bears, bison, pine marten, lynx and over 260 species of birds.
Read: What to Do in Riding Mountain National Park in Winter
Which of the 10 most popular National Parks in Canada have you visited? Which ones would you like to visit?
Further reading on Canadian national parks
Click on the photo to bookmark to your Pinterest boards.