A lot of people travel to Devon to make the most of the countryside, but if you don't really know the area, it's very easy to bite off more than you can chew when it comes to walks in Devon. It's disappointing setting out on a circular walk which ends up being too long to complete, and all too disappointing when your walk finishes just when you are getting going!
With this in mind, we've highlighted some of our favourite walks in Devon which are all manageable in a day though you can make the Granite Way into a week long walk.
Devon is a beautiful County, but by many it is characterized by its two coastlines. The coastal areas of Devon are indeed beautiful, but discovering what Devon has to offer inland is a real treat. The beauty of these walks is that many of them will take the average walker from coast to valley, through woodland and back again, without having to break too much of a sweat!
Dart Valley Trail in Devon
The Dart Valley Trail takes in some of the prettiest villages in Devon. Dittisham is a real rural idyll, and both the starting point of Totnes and finishing point of Dartmouth offer plenty in the way of scenery.
If you walk both ways it's a challenging 24 miles, but it's flat and easy going in most places. Public transport from either end is also available should you feel that 12 miles is enough for you.
Bere Peninsula Circular hike in Devon
This fantastic little walk is quite manageable and at only 8 miles in distance, you should be able to conclude in a few hours, depending on your pace.
This circular walk kicks off beside the Bere Ferrers, takes you alongside the River Tamar and gives offers at times spellbinding views of the expansive Tamar Valley.
Exe Valley Road hike
This is a lovely little 7-mile walk that is as leisurely as it is fascinating. Following the River Exe and the Exeter Canal, you will only find a variance in altitude of ten metres during the whole route.
Exeter's pretty quay is a particular highlight, but being able to look out across both the Canal and River together is an unusual and rewarding sight.
Erne Plym Trail
The Erne Plym Trail doesn't take in too much in the way of coastal scenery, but Devon is beautiful on the inside and out! This trail takes you through the lovely Ivybridge area, with worthwhile stopping points in Brixton and Combe. The Trail is 17 miles long, so it's a good route to split into two.
Exmouth to Budleigh Salterton Railway Path
This is a 4 mile walk that most should find manageable in a day. It's perfect for families too because it is flat for its duration. For the most part this walk follows the old and now disused railway that ran from Exmouth to Budleigh Salterton, and also takes in some really beautiful rolling countryside. This peaceful walk is a delight.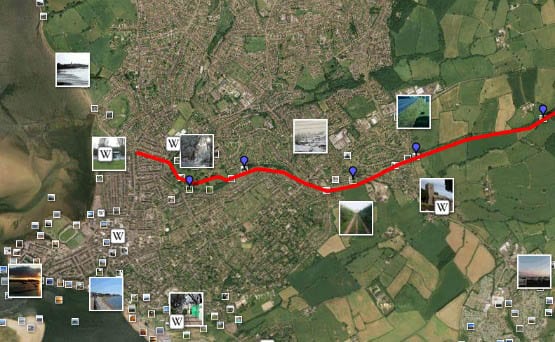 Granite Way – one of the long walks in Devon
The Granite Way is what walking in Devon is all about. This incredible 112 mile walk takes you through the awe inspiring Dartmoor National Park, starting in Okehampton and finishing at the incredible Lydford Gorge which includes a spectacular waterfall with whirlpools at the bottom known as the 'Devil's Cauldron', this is definitely one for the kids!
Ilfracombe to Ossaborough Railway path
This is just a short 5 mile walk and it's another unused railway line that provides the route. Start at the pier in Ilfracombe, and head south, where you will pass the impressive Slade Reservoirs and the remarkable rural scenery that is associated with this part of Devon.
Walks in Devon – Little Dart Ridge and Valley Walk
This walk following the river Dart is more challenging than some might anticipate, with some big hills to negotiate, but if you roll your sleeves up you will be rewarded with some of Devon's most beautiful sights.
Start off at Eggesford Barton and then head west out to Leigh Bridge and the river Dart. You will finish up at Witheridge 12 miles later, ready for a well earned rest!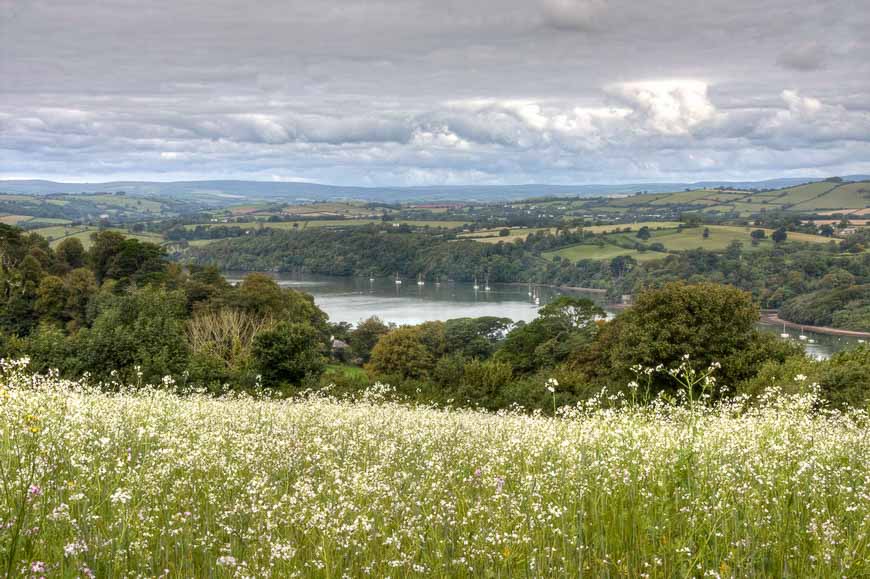 Plymouth's Waterfront Walkway
Plymouth is not always the first choice when you are looking to discover the really beautiful parts of Devon, but you only have to travel a mile or two out of the city to discover some truly incredible sights.
From the Cremyll Ferry Landing spot on the Tamar shore to Jennyclif on the eastern side of Plymouth Sound, this incredible waterfront walk really does show you a side to Plymouth that you might never have known existed.
Teignmouth to Dawlish – one of the popular walks in Devon
This is a really popular walk in Devon. Connected by two delightful coastal towns, this is a fairly challenging 17 mile circular walk.
If you want to reduce the distance, you can simply walk from one town to the other, but you will miss some beautiful sights, such as the rolling hills above Dawlish and the staggering views over the town of Teignmouth from an elevated inland vantage point midway through this lovely walk.
This is a guest blog post by Kevin Darvill, marketing manager at Woolacombe Bay Holiday Parks, who offer campsites in Devon as well as four caravan holiday parks.
Further reading on hiking in the UK