I spent quite a bit of time researching the national parks of Canada for a book on outdoor adventure travel in Canada. Naturally some of the best places for outdoor adventures take place in Canada's national parks. But I admit to being shocked about how many national parks of Canada I'd never heard of.
Here are 11 national parks of Canada that I hadn't heard of – and perhaps you haven't either. One day I hope I'm lucky enough to visit every last one of them.
La Mauricie National Park
La Mauricie National Park in Quebec sits in the Laurentian foothills, bordered by two wildlife refuges. It includes a network of valleys, lakes, streams and falls amid a gigantic forest which lights up in the fall when the colours change. It's known for its canoeing and kayaking in summer and cross country skiing and snowshoeing in the winter.
Note: Now that I've visited the park read A Winter Visit to Beautiful La Mauricie National Park.
Forillon National Park
Forillon National Park in Quebec sits at the eastern end of the Gaspé Peninsula. It boasts fantastic hiking trails including the Canadian section of the International Appalachian Trail, traditional Gaspé fishing villages, pebble beaches and rugged cliffs. It's a 10 hour drive from Quebec City though the park can be reached by Via Rail on the Montreal – Gaspé Chaleur route.
I visited in August 2013 and would highly recommend this coastal hike.
The Mingan Archipelago

National Park Preserve

The Mingan Archipelago National Park Preserve in Quebec is accessible by driving two hours east of Sept-Îles on Highway 138 along the north shore of the St. Lawrence River.

The park encompasses more than a thousand islands and islets. You'll find erosion monoliths, cliffs, arches and grottos. The park offers 24 km of hiking trails on four islands and about 100 kilometres of ocean sea kayaking. Camping is possible on many of the islands. And boat tours are also a possibility.

Read: A Trip to Mingan Archipelago National Park in Quebec
Kouchibouguac National Park
Kouchibouguac National Park sits on New Brunswick's east coast, only one hour away from Moncton. It protects Acadian forest, salt marshes, bogs, lagoons, tidal rivers and 25 kilometres of fragile white sand dunes.
The park is one of the best cycling destinations in all of Atlantic Canada – boasting 60 kilometres of bikeways – and most are flat. Canoeing and kayaking are both possible and in winter you can cross-country ski and snowshoe.
Read: Cycling in Kouchibouguac National Park
Wapusk National Park
Wapusk National Park is located in northeastern Manitoba. Hudson's Bay forms its eastern boundary. Wapusk is Cree for white bear and so naturally its home to polar bears. And that's why people visit. There are no roads or trails into the park and it's only accessible via commercial tour operators in Churchill.
Peak visiting times are in late October and early November when approximately 1,000 polar bears move through the park's Cape Churchill area. The park is also home to the 3,000 strong Cape Churchill caribou herd, wolverines, red fox, Arctic fox, moose and many rare birds.
Vuntut National Park
Vuntut National Park, located in northern Yukon is the cultural homeland of the Vuntut Gwich'in people, whose language gives the park its name, meaning among the lakes. The park is home to the Porcupine caribou herd and half a million migratory birds.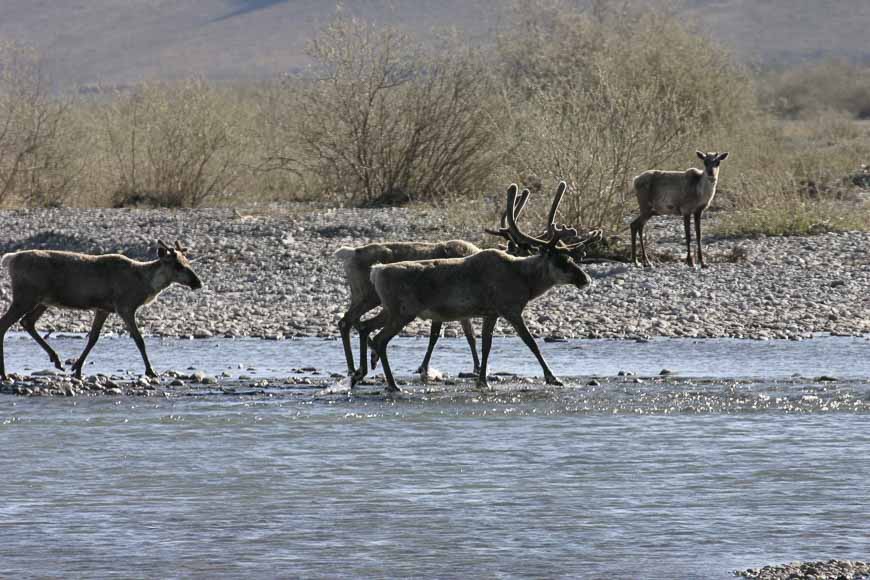 Ivvavik National Park – one of the remote but accessible national parks of Canada
Ivvavik National Park is located in the northwest corner of the Yukon Territory. Access is difficult. Most visitors go to raft the Firth River where you have a chance to witness the massive caribou migration.
Note: I visited in June 2017 and highly recommend the Ivvavik National Park basecamp experience.
Tuktut Nogait National Park
Tuktut Nogait National Park is located 170 km north of the Arctic Circle. It is home to the Bluenose West Caribou herd, wolves, grizzly bears, muskoxen and a high density of raptors.
It's another tough park to visit with only a small window of good weather occurring every summer. Canoeing the Hornaday River Canyon is an option as are multi-day backpacking trips.
Aulavik National Park
Aulavik National Park in the Northwest Territories is one of the most remote parks in Canada. It sees an average of only 15 visitors a year partly because it's so expensive and challenging to get to.
It's spectacular, wildlife rich lowland protects over 280 archaeological sites. Once there you can float or paddle your way down the Thomsen River.
Sirmilik National Park – one of the remote national parks of Canada
Sirmilik National Park in Nunavut is one of the easier high Arctic parks to visit via Pond Inlet. The park covers a good chunk of the north tip of Baffin Island. It includes the Bylot Island Bird Sanctuary.
Outfitters offer boating, skiing, kayaking and hiking expeditions and some of the expedition cruise ships spend up to a few days in the sounds and inlets around the park too. Wildlife to look for includes polar bears, narwhals, beluga whales and walruses.
Ukkusiksalik National Park
Ukkusiksalik National Park in Nunavut surrounds the inland sea of Wager Bay. The park is famous for its rich concentration of marine wildlife as well as polar bears.
It's located on a flyway so there are great opportunities to see migrating birds. There are over 500 documented archaeological sites in the park as the Inuit have been visiting for hundreds of years. The park also has a rare tidal reversing falls.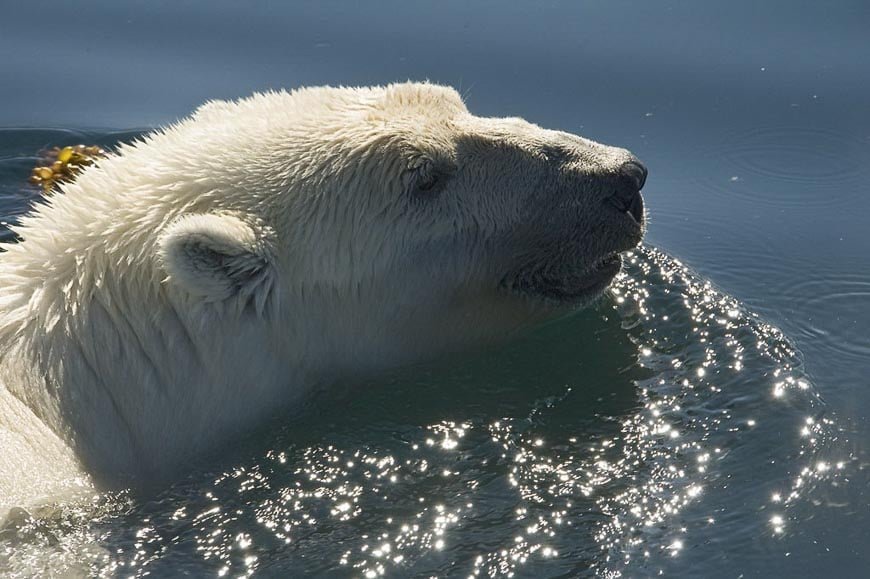 Are these 11 national parks of Canada ones you've heard of before?
More reading on things to do in national parks of Canada
Click on the photo to bookmark to your Pinterest boards.