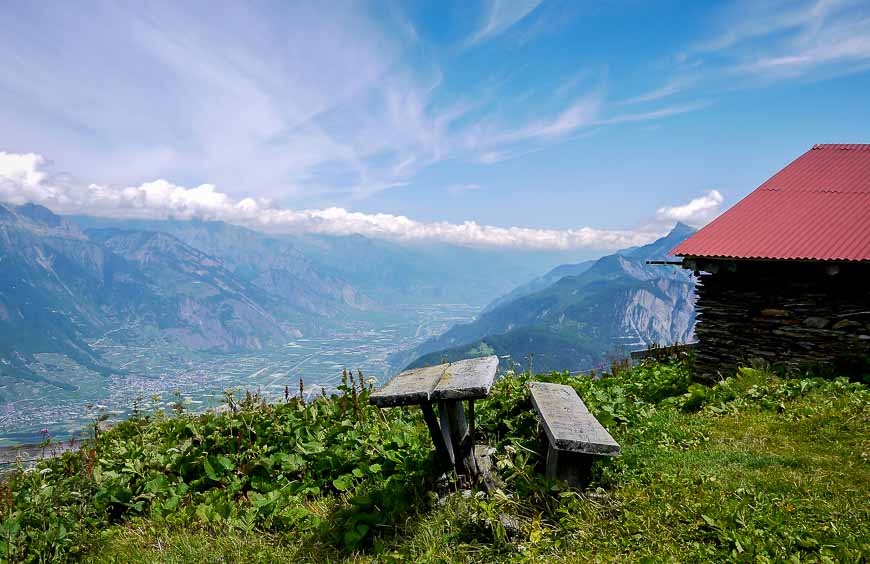 5 Adventures in Europe You'll Want to Do
These 5 adventures in Europe are ones you'll want to try. I've done them all and recommend them for the landscapes you travel through, the sense of accomplishment that comes with getting through every day – and at least on the trails, the wonderful camaraderie you encounter.
On any adventures in Europe you need to go prepared – so you minimize the blisters, aching shoulders and sore butts from biking. Workout for weeks in advance and pack smart but light!
Getting to Europe
But before you decide which of these great European adventures to try you have to get there. And flying from North America, especially Canada, as you all know is not inexpensive. For flights, hotels and even car rentals check out Skyscanner.
They offer some of the cheapest fares you'll find on the web to Europe from North America. They search over 1,200 airlines and travel sites to get you the best deal including sites like West Jet, Transat, Flight Hub and Expedia.
Hike the Tour du Mont Blanc – one of the popular adventures in Europe
The Tour du Mont Blanc is an exceptional 10 day hike that typically starts in Chamonix, France and circles around the whole of Mount Blanc through Italy and Switzerland to finish back in Chamonix. Along the route you can expect to climb and descend as much as 1,000 metres per day.
There's a real camaraderie along the route which makes the experience especially rich. Although it's easy to organize on your own, there are lots of tour companies that takes groups as well. Plan to stay on the mountain in refugios – simple accommodation where meals and wine are available for purchase or at small hotels and B&B's in the little towns you travel through.
It's easy to get to Chamonix from North America or Europe. Geneva is the closest airport and from there it's a short bus ride away.
Read: What it's Like to Hike the Full Tour du Mont Blanc
Cycle through Andalucia in southern Spain
Start in the beautiful city of Grenada located at the base of the Sierra Nevada Mountains and home to the Alhambra Palace. Over the course of week explore the famous white villages of Andalusia; cycle through history, past miles of olive trees through an often dry and hilly but very scenic landscape.
Don't miss a stop in El Torcal National Park, famous for its otherworldly rock formations. Finish the week in the panoramic town of Ronda, sitting atop a rocky gorge. Most of the cycling is on quiet back roads with little in the way of traffic.
You can fly into Grenada from all over Europe. It's easy to access via hopper flights from Madrid and Barcelona.
Read: Discover Andalucia on a Week Long Cycling Trip
Hike the Kerry Way in Ireland
The Kerry Way is Ireland's longest and best known walking trail with a total length of 203 kilometres. It's primarily an inland route starting in the town of Killarney. Most people hike it in eight to ten days, stopping at nicely spaced towns along the way.
The route offers exceptional scenery from the beauty of Killarney National Park to dramatic peaks, isolated valleys and wild moorlands.
Most of the trail is very well sign-posted. The shortest day on the trail is 13 kilometres, the longest in the 28 – 30 kilometre range. Go prepared for blistered feet and sore muscles but the reward outweighs any discomfort. Allow a day to visit the fabulous Skellig Islands.
To get to Killarney, grab a train or bus from Dublin.
Read: A Guide to Hiking the Kerry Way
Bike through Provence
For an assault on your senses, plan a week long bike ride through the beautiful small towns of Provence. As you cycle past the famous vineyards for Châteauneuf-du-Pape, pray the mistral, a wind that can knock you sideways doesn't show up.
Stop in the wine villages of Sablet, Gigondas, and Vacqueyras. And for those with energy consider a climb up Mont Ventoux, made famous by the Tour du France.
Don't miss a night in Gordes, with its gorgeous perch over the French countryside. Admire the medieval arches. Stop in a cozy cafe and check out the artisan shops. Red coloured Rousillon is also a must see sight along with the ruins of the castle of the Marquis de Sade. Finish the trip in L'Isle-sur-la-Sorgue – a town famous for its antique shopping and market.
To get to Avignon, one of the main cities in Provence, fly to Paris or Nice and take the high speed train.
Hike the Cumbria Way in England
The Cumbria Way is another of England's long distance sign-posted hiking trails. Starting in Ulverston on the coast and finishing 70 miles later in Carlisle, it's a study in green, at least in July.
There are only a couple of big climbs on the trail; the rest on the time meander through fields filled with sheep, through the odd desolate valley and over your fair share of stiles (the wooden or stone steps that take you over fences in the field) broken only by the occasional small town. Route finding is rarely a problem. Expect the walk to take five to six days.
To reach Ulverston fly to London and simply catch a train from downtown. You'll be there in under four hours.
Which of these five adventures in Europe would you most like to do?
Further reading on adventures in Europe
Thank you to Skyscanner for helping with this post.