To help you with your summer plans, I've put together a list of five great bike rides – in Newfoundland, PEI and Nova Scotia. Cycle them in a summer or do them over a couple of years. All the bike rides offer beautiful coastal scenery with a dash of friendly Maritime hospitality.
Biking Newfoundland's Northern Peninsula (the Viking Trail)
This is a seven day, 534 km (332 mile) bike ride that starts in Deer Lake and ends in St. Anthonys. It takes you through beautiful Gros Morne National Park, and places with names like Rocky Harbour, Cow Head, Pistolet Bay and St. Barbe.
Cycle to the tip of the peninsula and visit the UNESCO World Heritage Site of L'Anse aux Meadows.
Read: A Biking Adventure on the Viking Trail
A few extra days are recommended – so you can ferry over to Labrador (where you're likely to see whales) and cycle for the day. Gros Morne National Park deserves more than a passing glance too. At the very least take the boat tour on Western Brook Pond.
Atlantic Canada Cycling runs this trip though it's doable on your own. You can camp or stay in B&B's, and there are lots of places to purchase food or have a good meal.
Highlights include the incredibly friendly Newfoundlanders (one B&B owner gave us her car to drive to dinner!), beautiful coastal scenery, a boat ride on the fjords of Gros Morne and lots of moose sightings. In fact one participant on our trip was followed by a moose on the highway – and didn't even know it.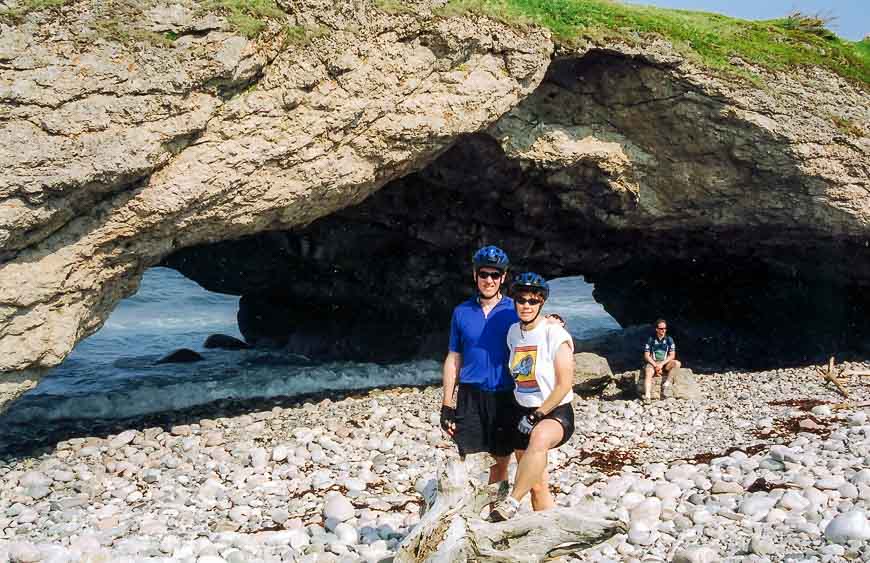 Cycling Newfoundland's Avalon Peninsula
The ride out of St. John's, the capital of Newfoundland, takes you around the Avalon Peninsula, rated in 2010 by National Geographic as the Number One coastal destination in the world. The cycling is hard. Allow five days to complete 435 km (270 miles).
You could do this trip on your own and camp or stay in friendly B&B's. Alternatively you could choose to go with Freewheeling and have van support on some of the longer days.
Highlights on this route include the charming, musical and colourful city of St. John's, a chance to be the first in North America to watch the sunrise at Cape Spear, lots of bird life, fabulous coastal scenery, whale and iceberg sightings, and the possibility of walking part of the East Coast Trail if you can take a day off from your bike. I've visited part of this area but would love to go back one day and bike the whole peninsula.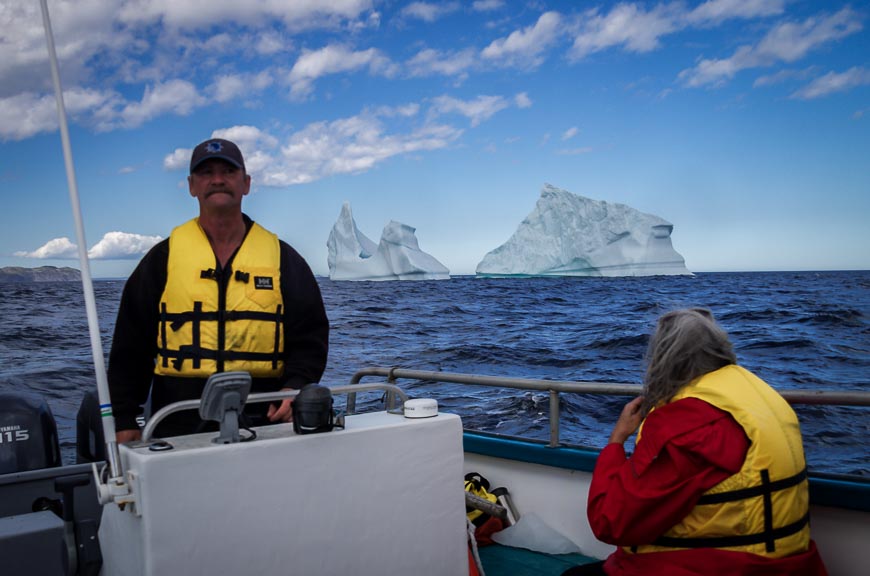 Biking the Cabot Trail on Cape Breton Island in Nova Scotia
The Cabot Trail bike ride is a 298 km (185 mile) loop around the northern part of Cape Breton Island in Nova Scotia passing through the very scenic Cape Breton Highlands National Park.
It's considered to be one of the best places for a bike tour in all of North America – so says Bicycling Magazine – and it's on the 'must do' list of many a serious biker. I'd say its definitely worth the effort to do it.
You can do it yourself – which is what my husband and I did or go with any one of the number of tour companies. We booked small hotels and B&B's and did the loop in five days.
Highlights include dramatic scenery, fantastic downhill rides, a sense of accomplishment after climbing the big hills, hiking in Cape Breton National Park if you have the time, fresh seafood, whale watching and friendly locals.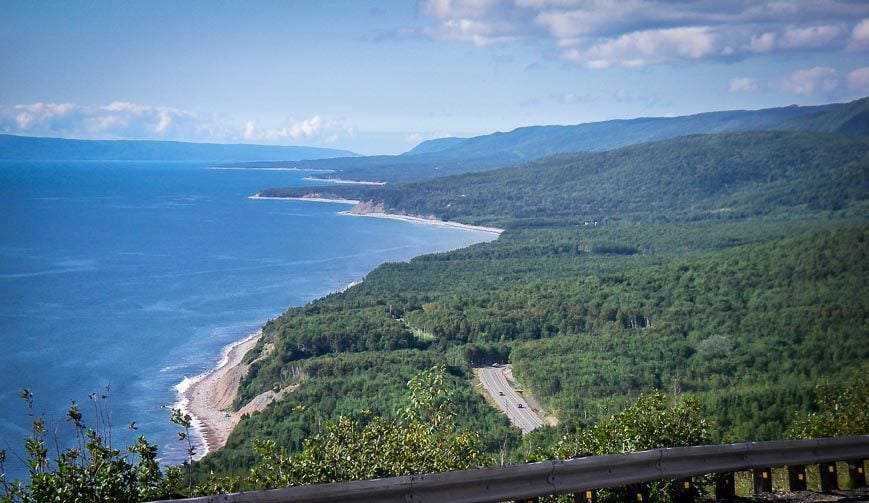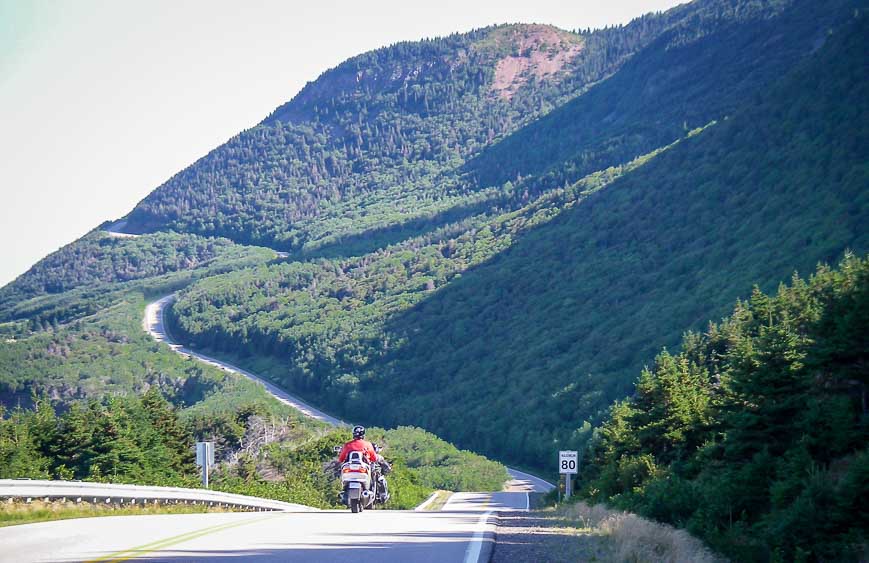 Cycle the length of Prince Edward Island via backroads and the Confederation Trail
Prince Edward Island offers up easy cycling over the course of four to seven days, depending on how much time you want for extra exploring. Grab a shuttle and head for Tignish at the northwestern tip.
Before you go pick up a good map and then work your way east on a combination of quiet back roads and the Confederation Trail – a tip to tip trail on old railway lines. Finish in Souris, about 250 kilometres later, and shuttle or cycle back to Charlottetown.
This is a really easy trip to do on your own – and the islanders are ever helpful if you have bicycle breakdowns. Otherwise, sign up for a tour with MacQueens – a local island company.
Some of your PEI biking highlights include quiet roads, beautiful beaches to walk, especially the Greenwich section of Prince Edward Island National Park, lots of seafood, great accommodation choices and peaceful, pastoral scenery.
Read: How to Spend 5 Days Cycling PEI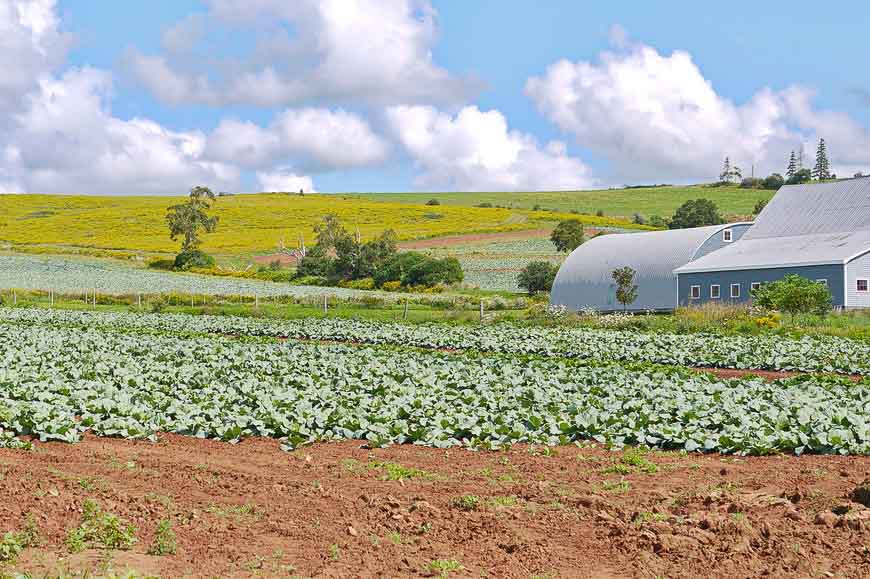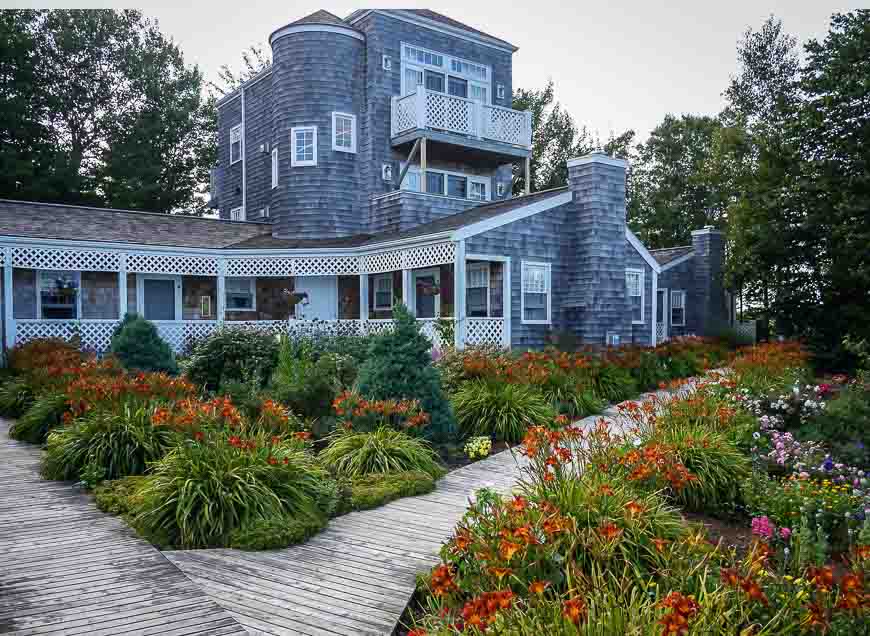 Biking Nova Scotia's South Shore and the Wolfville Area
These are two distinct areas of Nova Scotia but they aren't more than about a 90 minute drive apart.
Biking the south shore of Nova Scotia will take you past gorgeous coastal scenery, through small towns like Chester, Hubbards and Lunenburg, a UNESCO World Heritage Site. Cycle the Aspotogan Peninsula and enjoy the beaches, ride to Ovens Park and check out the sea caves reached by tunnels. Every night plan on dining well.
After you've spent three or four days cycling the 250 km on south shore roads, head to Wolfville, a very pretty university town. Ride out to Cape Split and then do a 14 km hike to get great Bay of Fundy views.
Then the next day, cycle between wineries and apple orchards up and out to Hall's Harbour – where my husband and I bought our first house. Bring a picnic lunch and enjoy it on the beach.
Freewheeling also offers tours in this area but again, other than getting a shuttle, it's not hard to do a multi-day trip on your own.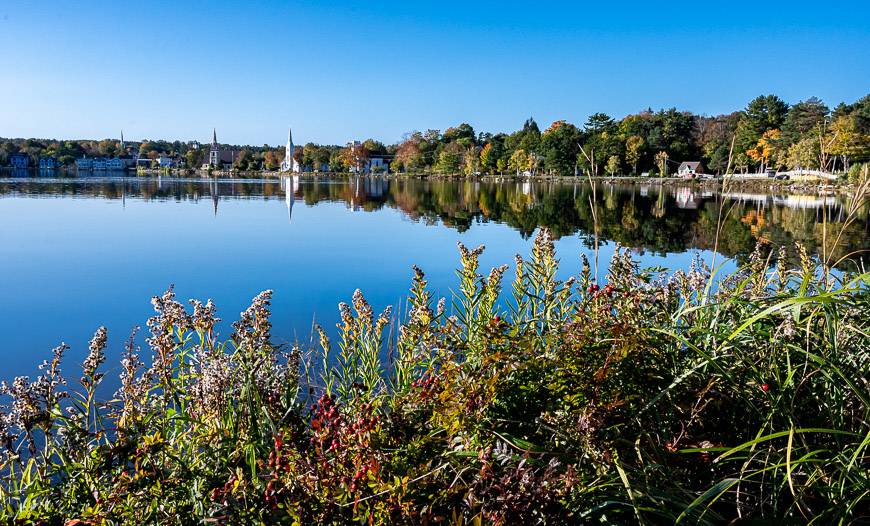 I love visiting the Maritimes. I don't think you can go wrong with any of these bike rides – it's only the level of difficulty you need to consider. All over the Maritimes the people are renown for their kindness, food is local, fresh and excellent and there are loads of places to stay to fit all budgets.
Further reading on biking in Canada
Click on the photo to bookmark to your Pinterest boards.