With lush rainforests and steep mountain backdrops greeting you in Mexico's Riviera Nayarit, you might feel you've landed in Costa Rica but this destination is considerably closer and has much to offer the nature lover.
A 300-kilometre coastline sweeping north of Puerto Vallarta along Banderas Bay is the centerpiece of Riviera Nayarit. There are several luxury resorts so you don't need to suffer but the slower pace offers more chance for discovery and chances to reconnect with nature including the following experiences.
This post includes some affiliate links. If you make a qualifying purchase through one of these links, I will receive a small percentage of the sale at no extra cost to you. Thank you for your support.
Swim at Isla Del Coral in Riviera Nayarit
Although most beaches in this part of Mexico aren't crowded, if you'd like aqua-blue water and some island time, take a boat tour with Xplore Mexico to Isla Del Coral. This rocky outcrop is home to brown pelicans and black vultures; you can watch them soar over the beach while lizards streak across the rock cliffs and vendors sell cold drinks.
There's a bit of surf on the crescent white-sand beach but most swimmers will find it easy to enter the water. You can also snorkel or paddleboard although you need to be an experienced boarder to deal with the wind and waves. Take an early morning tour as boatloads of water lovers arrive mid-day. You can rent a table and chairs in the shade to avoid too much sun between dips.
Bird Watch at San Blas
A three-hour drive north of Puerto Vallarta airport is the small village of San Blas known for colonial architecture and birds. This relatively undiscovered Riviera Nayarit destination offers a variety of habitats close to town so if birds are your thing, you can see a lot of them here in a short time. Each January there is a migratory bird festival where nature lovers gather to see the avian visitors.
Frolic on the Beach at Grand Velas Riviera Nayarit Resort
Grand Velas Riviera Nayarit Resort is a very comfortable place to base your explorations and sits on a long beach for early morning walking or running. From June to November you can discover sea turtle tracks if you're up early.
Each night turtles crawl up the beach to lay eggs before covering their nest with sand and slipping back into the ocean. You can tell which nests birds and other egg lovers have discovered by the broken shells laying on the sand.
You can also parasail or boogie board, and the resort has several pools (one just for adults) for water lovers.
To keep up your fitness for nature explorations consider booking a wellness suite for your stay. You'll find a stationary bike next to your bed (no excuses not to exercise here), a vitamin-C shower, in-suite personal training sessions, breakfast smoothies, aromatherapy, and a wellness concierge to help you organize it all.
Walk Through a Magic Town
It sounds like a song lyric but a magic town is a real thing in Mexico. The designation is given to small towns with unique history, culture or aesthetics. There are currently 111 magic towns in the country but it's a difficult accreditation to get. Only 28 of 180 applicants were added to the list in 2015.
Sayulita is a magic town popular with surfers but also great for land lovers and walking. The bright crayon-coloured buildings and cobblestone streets mean your camera is never turned off and you'll probably walk longer than you planned. Take time to sit in the town plaza under the trees and soak in the rhythms of this ocean-side community.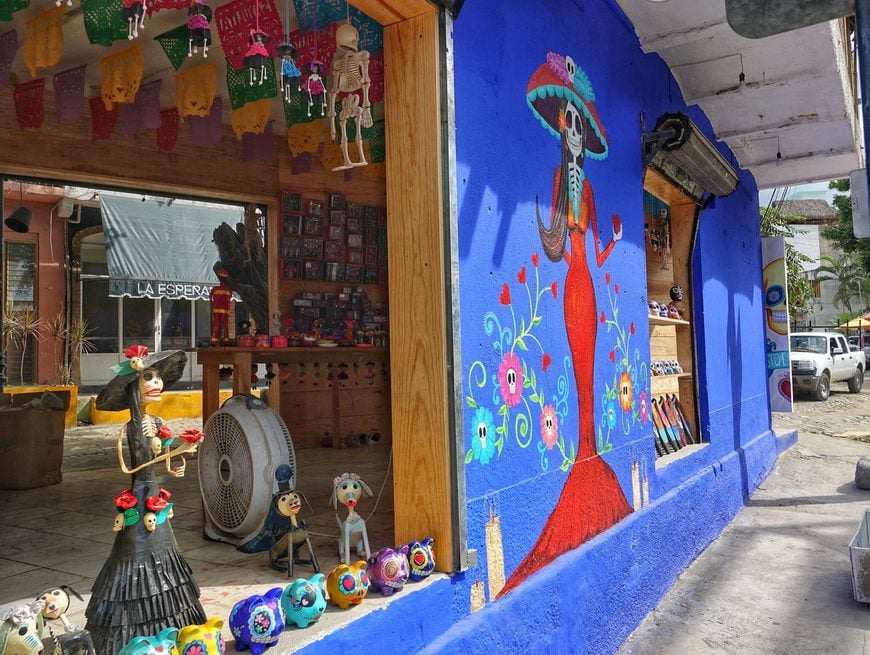 Sample the Day's Catch
Dining in Sayulita offers plenty of seafood fresh from the ocean. You can wiggle your toes in the beach sand at Don Pedro's Restaurant and Bar. At Barracuda Sayulita you'll find five-star presentation in a casual surfer setting. Thinking of the ocean, restaurant owners eschew plastics and serve drinks on re-usable cloth coasters.
In the south region of Riviera Nayarit at Hector's Kitchen in Punta De Mita the former Four Season's chef uses local ingredients in his cuisine, changing the menu to reflect the seasons and offering unexpected flavours (hello, root beer root).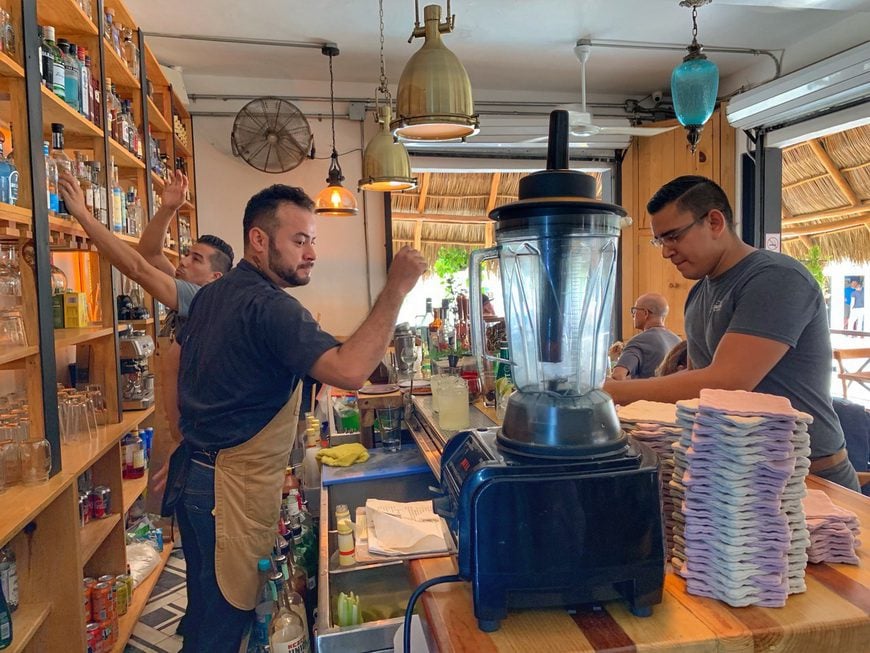 Play at eco-lodge Maraica San Pancho
This eco-lodge in San Francisco (known by locals as San Pancho) offers day passes for a budget-friendly $25US that includes use of the pool and grounds, and a $15US meal credit in the restaurant. Solar panels generate electricity, the resort aims for zero waste, and staff do beach clean-ups regularly. Owner Fernanda Castro, explained her desire to help people connect with nature, "We remind visitors of where they come from. At some point, we won't be able to go back to nature where we used to."
It's a good reminder that our time in nature is precious. Fortunately, there are still plenty of ways to nurture our connection to outdoor landscapes in Riviera Nayarit.
To learn more about how you can get closer to nature in Riviera Nayarit click here.
Riviera Nayarit hosted Carol Patterson but the opinions are her own.
More reading on holidays in Mexico
Click on the photo to bookmark to your Pinterest boards.