A Bogota bike tour is the best way to discover the capital of Colombia. Join a bilingual guide for a bike tour that shows off the real Bogotá that most tourists never see.
John and I did a five hour Bogota bike tour a few days into our Colombia visit. I had heard that Bogota was particularly well set up for bikes – with literally hundreds of kilometres of mixed use bike paths.
I'd also learned of a company – Bogota Bike Tours run by an American – Mike from California. Every day – often twice a day – he takes a group of one to twenty people out on a 12-15 kilometre (this is not a hard bike ride!!) ride that covers about 10% of Bogota – and the most interesting bits as he puts it.
For more information about this and other tours he offers, visit his website.
A great way to discover a city
I would concur about the interesting bits. We discovered parts of the city we never would have found on our own and learned about its turbulent history. Even if you're not a biker this is a tour to take.
The pace is relaxed, it's safe and if you're traveling alone it allows you to discover the city with others from around the world. Mike also speaks several languages so if English isn't your first language – no problem. And for 40,000 Colombian pesos (~$US 12) it's a steal of a deal.
Here's a look at the sights we saw on our Bogota bike tour
The one area that we cycled through where I didn't take photos – for obvious reasons – was the Red Light District – which in mid-afternoon was quite busy.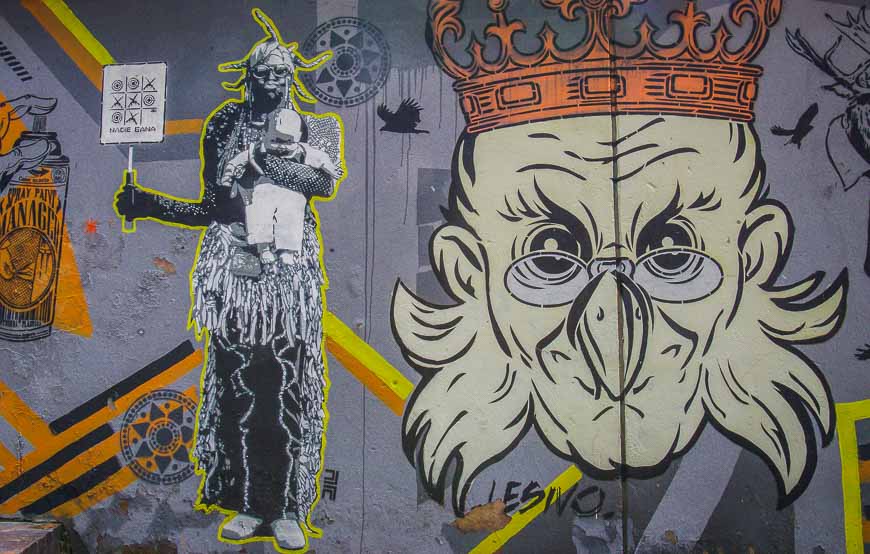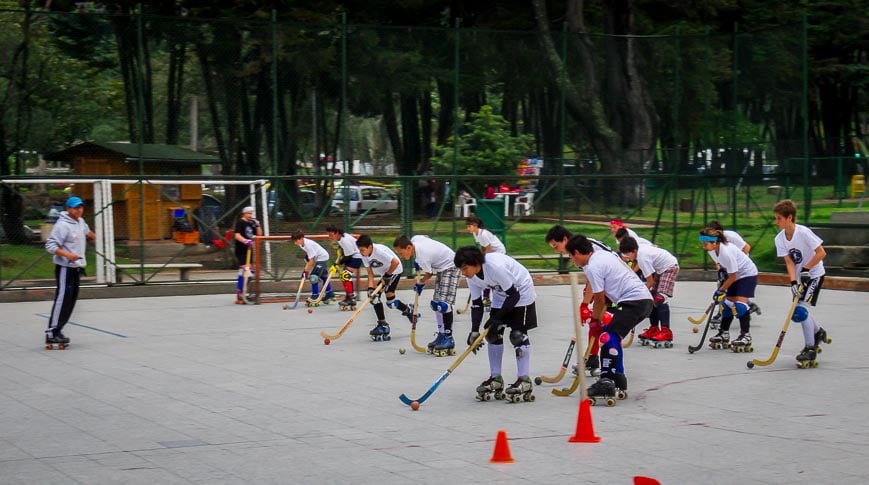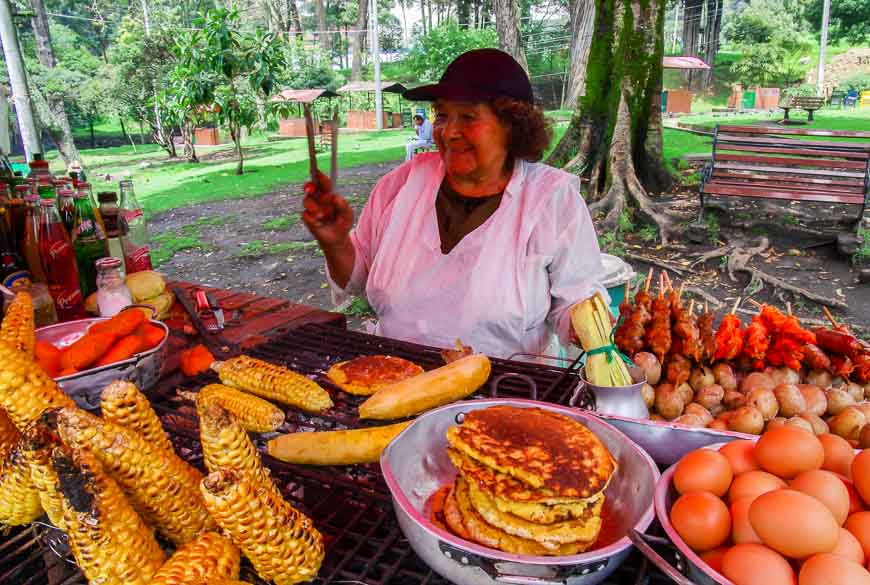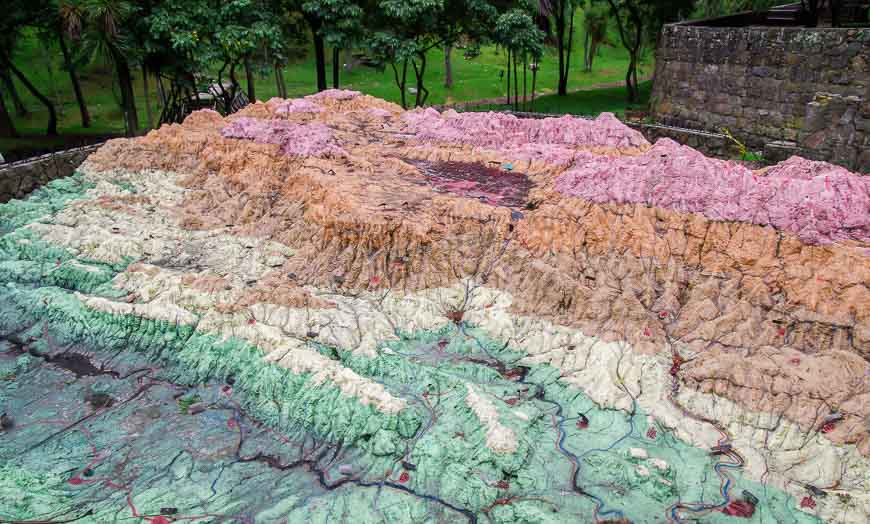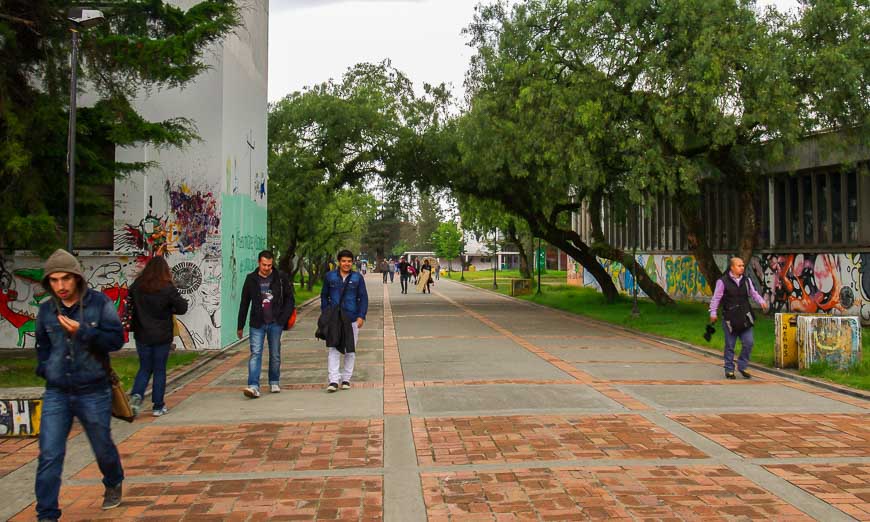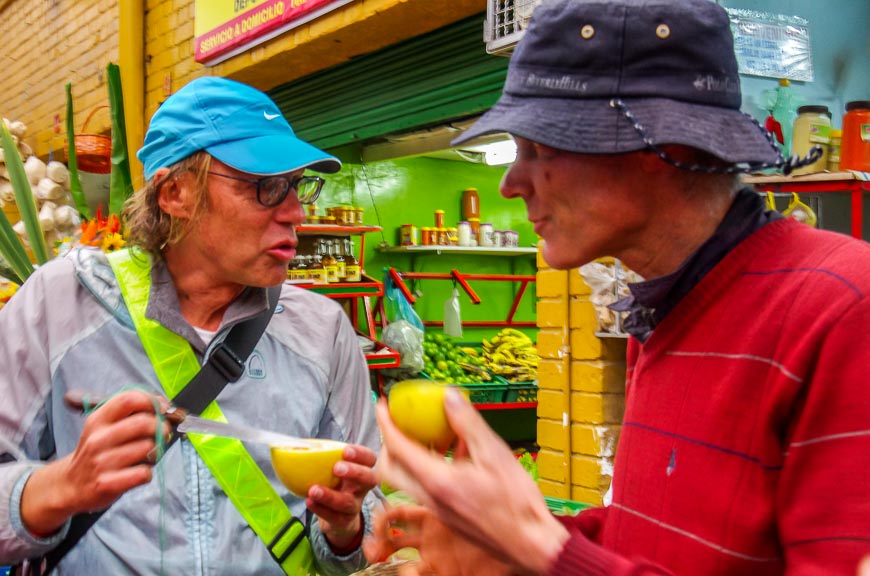 Do you like to discover cities via bike tours? Have you been on a bike tour on your travels?
Further reading on Colombia & Panama
Click on the photo to bookmark to your Pinterest boards.