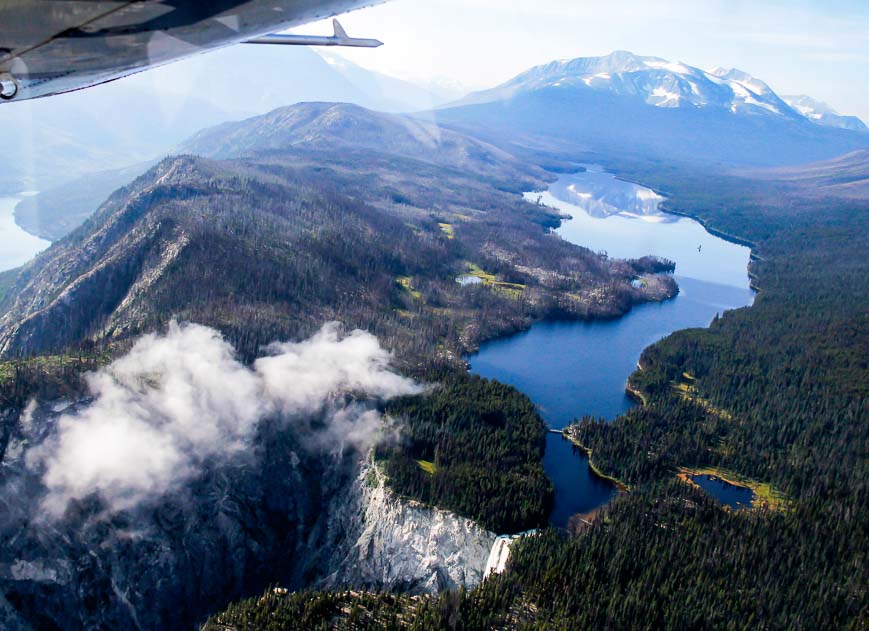 A Visit to Hunlen Falls – Canada's 3rd Highest Waterfall
Breathtaking is the only word that can remotely describe the beauty of Hunlen Falls in remote Tweedsmuir Provincial Park in the West Chilcotin area of British Columbia.
How high are Hunlen Falls?
But almost no one has ever heard of Hunlen Falls – and nor do they realize that these waterfalls are Canada's third highest – plunging 1,316 feet (401 metres). In fact they are the highest waterfalls in Canada IF you measure as a continuous unbroken drop.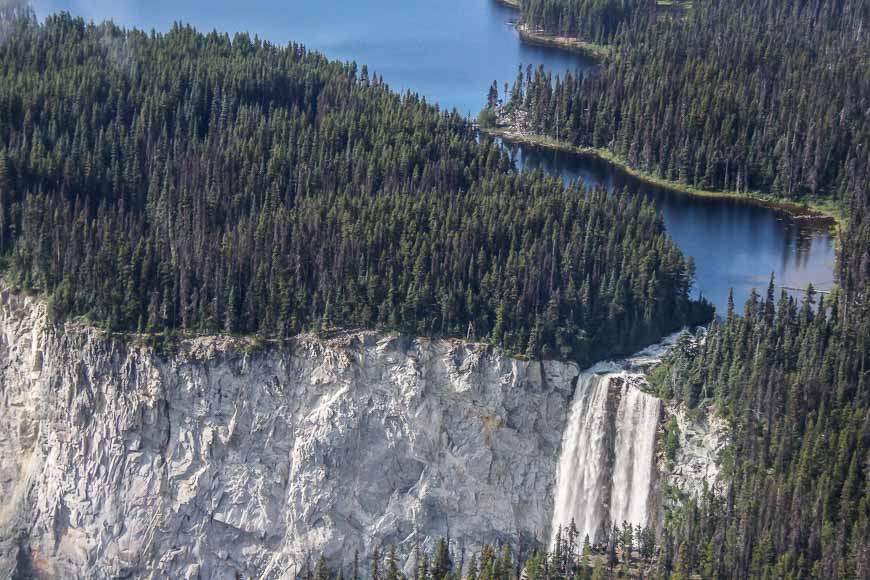 For comparison's sake consider Niagara Falls. It turns out they plunge a measly 51 metres (167 feet) – give or take a few feet depending if you're on the American or Canadian side. Granted their volume is considerably greater.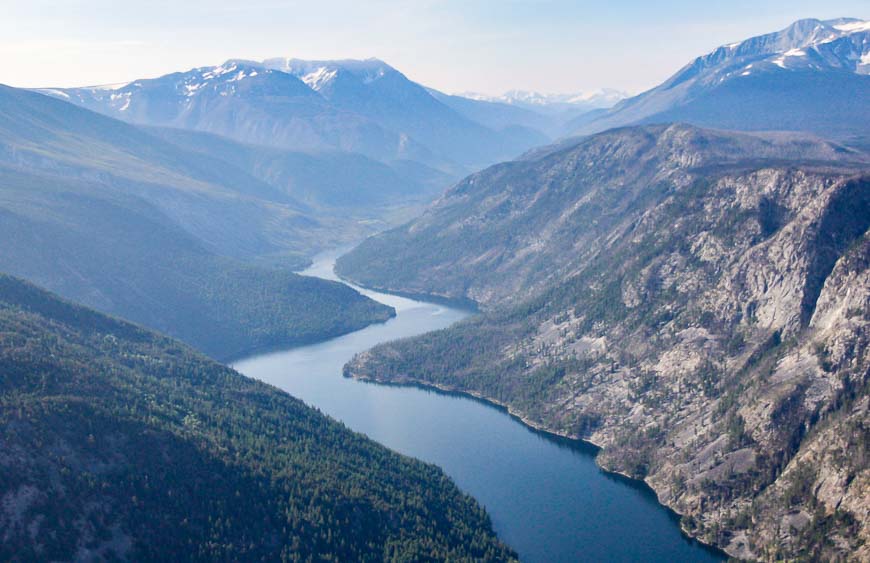 The best way to see Hunlen Falls is via floatplane
It's a twenty minute flight from Nimpo Lake – the float plane capital of British Columbia. If you have time, you can land on Turner Lake and take the one kilometre trail to the lookout.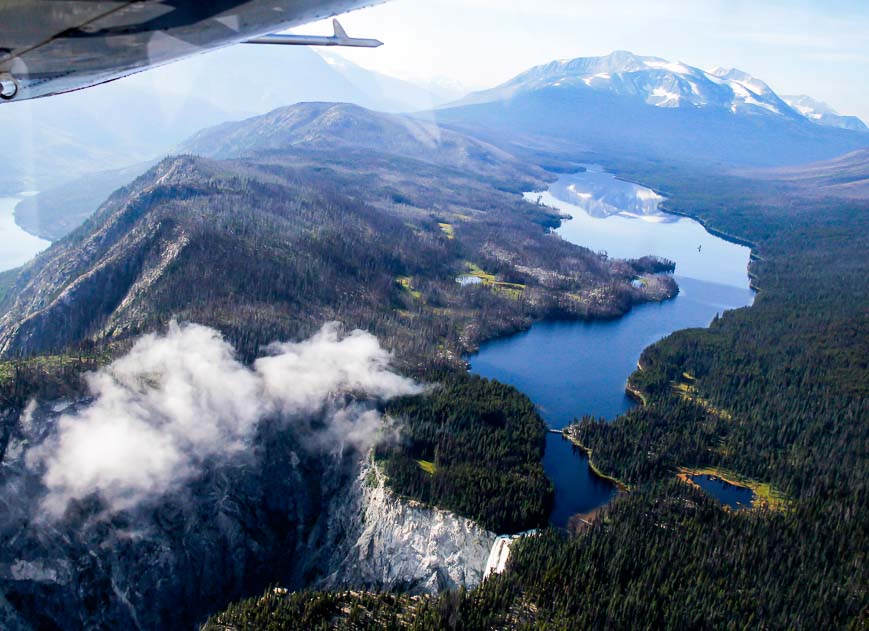 Alternatively you can hike to Hunlen Falls. But take a look at the photos and can see how heavily treed the area is. That means there isn't much in the way of a view until you reach the falls. That's not my favourite type of hiking.
If you hike to the falls here's what you need to know
Read: The 10 Hiking Essentials Everyone Should Carry
The trail is 16.4 kilometres one way with a vertical raise of 800 metres (2625 feet). It's a great trail if you like counting switchbacks. There are 78 of them.
Plan to take 6-9 hours one way so unless you're a super-fast hiker, you'll have to backpack into Turner Lake and spend the night. Backcountry fees apply – usually $5 per person per night in cash.
The trail starts at the parking lot from an old tote road 12 kilometres in from Highway 20. You need a 4 X 4 vehicle to access it.
Stillwater Lake, four kilometres in from the trailhead, is the last source of drinking water before you reach Turner Lake. Fill your water bottles here.
There may be a lot of trees down, especially because of deadfalls from a pine bark beetle infestation.
This area is famous for its grizzly and black bears. In fact Tweedsmuir Park recommends hiking the first three kilometres of the trail between late morning and early afternoon to avoid them.
Read: Tips for Staying Safe in Bear Country
From Turner Lake you can access several days' worth of high alpine hiking including the Panorama Loop Trails and the trail to Ptarmigan Lake. Be sure to bring a good map and compass or GPS. As you may have guessed this hike is rated difficult.
For more information visit the Tweedsmuir Provincial Park website.
Further reading about hings to do in the Chilcotin
Click on the photo to bookmark to your Pinterest boards.