A Visit to Sanibel Island, Florida – The Good and the Bad
Sanibel Island, connected to mainland Florida via a bridge and a tollway, didn't live up to my expectations. Immediately upon arriving, we were met with a massive traffic line-up that can snake for what feels like miles on busy days. Not quite my vision of an unspoiled island!
Despite the traffic, there are some reasons to visit Sanibel Island. The beaches, famous for their shells are a huge draw. The area around the Sanibel Lighthouse is very pretty and you could spend hours as we did walking and birdwatching in Ding Darling National Wildlife Refuge.
And though I have no plans to return, I would recommend renting a bike so you can take advantage of the great network of trails. They're flat and easy and biking sure beats waiting in traffic. Biking is also a good way of visiting the wildlife refuge.
It seems that most people drive through Ding Darling, but if you're there for the birds, you really need to walk the trails. They're well marked, flat, easy and perfect for families and older people. John and I were both impressed with the numbers and types of birds we saw. Unfortunately we hadn't planned ahead and eventually hunger pangs drove us away. Go prepared so you can visit at a leisurely pace.
Here are the highlights of our visit to Sanibel Island Florida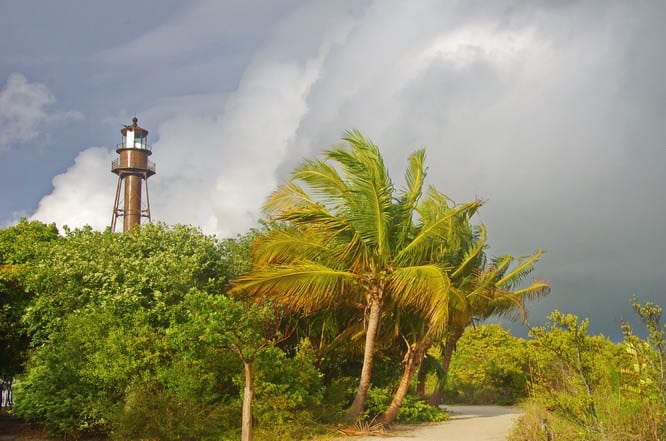 Have you ever visited Sanibel Island? Do you have any tips for a visit?