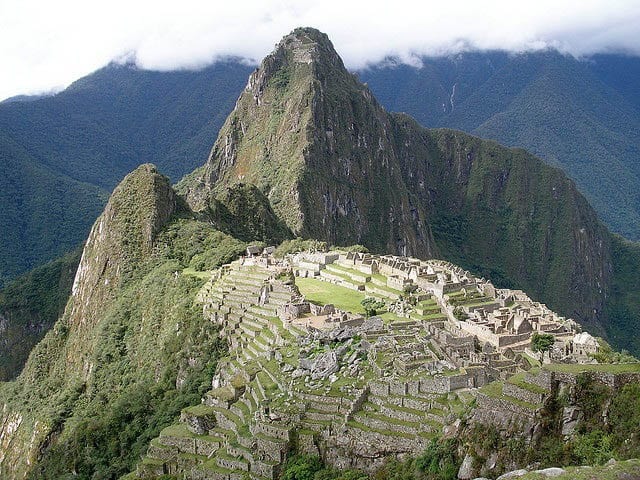 An Alternative to the Classic Inca Trail – The Lares Trail
The classic Inca Trail in Peru is undoubtedly one of the world's most famous hikes and, while it certainly deserves its reputation for being an amazing place to walk, this has resulted in large numbers of people heading to the destination for the chance to trek to Machu Picchu.
If the idea of hiking along this route with lots of other travelers puts you off a bit you'll be pleased to learn there are many alternatives to the classic Inca Trail, of which the Lares Inca Trail is just one.
First up, though, we should point out that this path doesn't lead to Machu Picchu – usually tour operators will offer you the chance to go on a separate excursion to this famous Inca site after you complete your Lares hike.
Where does the Lares Trail go?
The Lares Trail leads into the Sacred Valley, through some of the region's most spectacular mountain scenery and small villages where the local people still live very traditional lives and farm in much the same way as they have for centuries.
You'll drive from Cusco to Lares (where there are hot springs) and it's from here that you'll begin walking. Your first day will lead you to the small village of Cachin, which is your base on the first night. The second morning will see you leave Cachin and continue towards Quelcana (the next overnight stop), hiking past Lake Cochayoc to the high mountain pass at 4,337 m.
From Quelcana, you'll hike to Palca, crossing another slightly higher pass at 4,392 m, which boasts amazing views of the Urubamba Mountains. On the final day, you'll only trek for around four hours to reach Patacancha and it's here that you'll drive to Ollantaytambo, before boarding a train to Aguas Calientes. The following morning you'll visit Machu Picchu, a truly spectacular sight, with plenty of time to explore the ruins and walk to the Sun Gate.
Getting under the skin of Peruvian culture
One of the best things about opting to follow the Lares Trail, rather than the classic route, is the chance to interact with communities that have changed little for centuries. In one village (Quelcana), the local school still teaches in the native Quechua language, ensuring it continues to be passed on and used for generations.
People in this region predominantly farm, with alpacas and llamas among the most common animals you'll spot on the terraces. In Cachin, you'll have the opportunity to see specialist weavers at work, with this community still using techniques that are hundreds of years old.
This is a very different experience to the classic Inca Trail which, although spectacular, does not pass many inhabited villages. You'll explore a host of fascinating ruins, but you will miss out on the chance to really get under the skin of the local culture here, unless you travel elsewhere once you've visited Machu Picchu.
Why do the Lares Trail?
The main reason to choose the Lares Trail is to get off the beaten track and avoid the crowds. From a practical point of view, it is also much easier to organize this kind of trip on short notice, as you don't need to purchase a permit to walk along the route like you do with the classic trek.
Spectacular scenery and the interesting local culture only serve to make this a really memorable and worthwhile hiking route. It's also pretty challenging, with two high passes and long days (typically around nine hours) of walking, all of which makes it an incredibly rewarding trip.
This guest post was written by Katherine Lewis. Katherine is a specialist travel writer who loves to jet off all over the world. She currently lives by Egypt's Red Sea where she can regularly indulge in one of her passions – scuba diving! When she's not underwater, you'll usually find her in the sunshine with a book.