Not only is Big White Ski Resort one of Canada's top family friendly ski destinations, it's been recognized by Vogue as being "Whistler's smaller and less popular but (just as pretty) sister." It offers loads to do on and off the mountain as you'll see in the 20 Big White photos.
I have visited Big White three times now and marvel at how much there is to do off the mountain. The Big White photos will give you an idea of the breadth of what you can do – and just how kid-friendly the resort is.
Big White is located in the Okanagan and easily reached from the Kelowna Airport via a 45 minute shuttle. In winter if you fly in on West Jet in the morning you can get your first afternoon of skiing free by showing your boarding pass at the ticket window.
You get the full mountain experience at Big White. The skiing and boarding is mostly on easy to moderate runs with plenty of choice – 118 runs to be exact. The snow here is famous, both for its abundance and its fluffiness. Not to be missed on the top of the mountain are the wildly shaped snow ghosts.
There's just as much to do off the mountain. Climb a 60 foot tower of ice, go snowshoeing or cross-country skiing, play a game of shinny. Families will love both the tubing and sleigh rides.
You won't need a car once you make it to Big White. Everything is within walking distance – including 6 ° Bistro – one of the many excellent restaurants and one that comes Vogue approved. Look for loads of BC wines and local beers wherever you go. When it comes to accommodation there's something to suit all budgets. I stayed at the White Crystal Inn, conveniently located beside Lara's Gondola- the free lift that takes you to the Adventure Centre.
For further reading check out The Big White Full Mountain Experience on SnowSeekers.
For a taste of what's in store when you visit Big White, check out these 20 photos.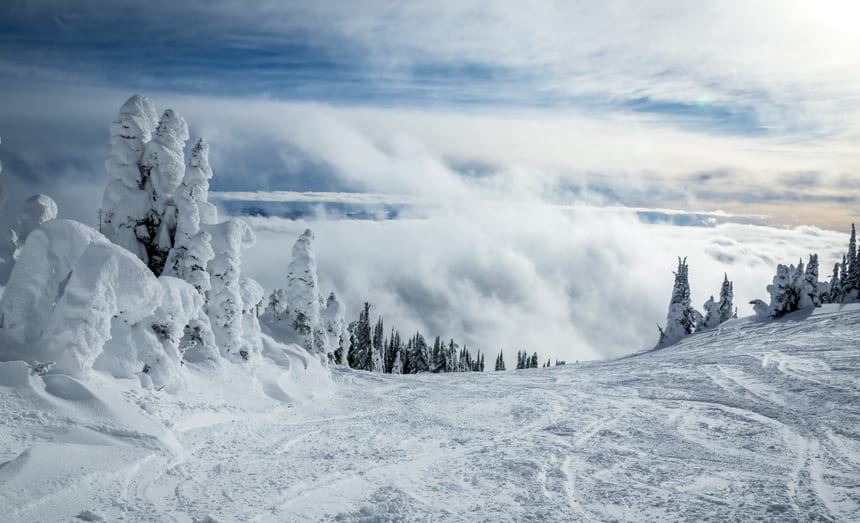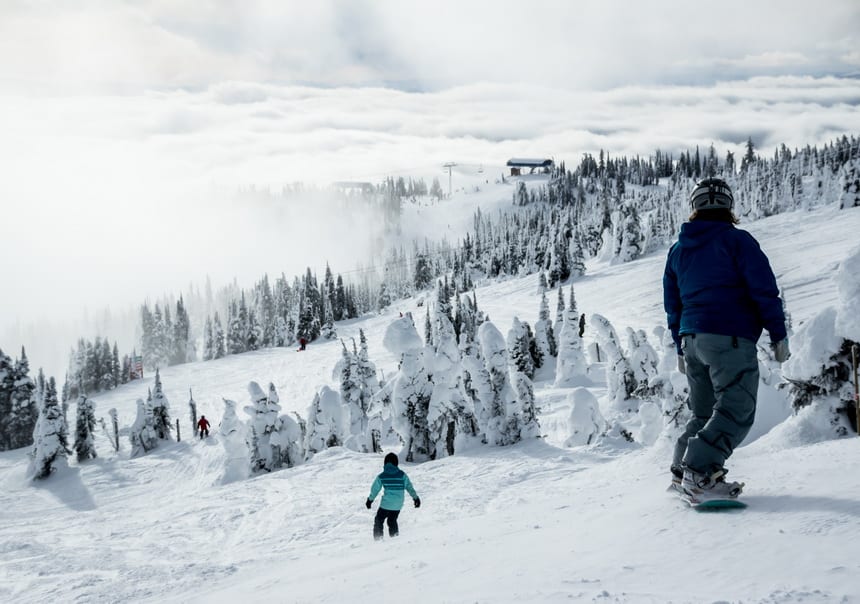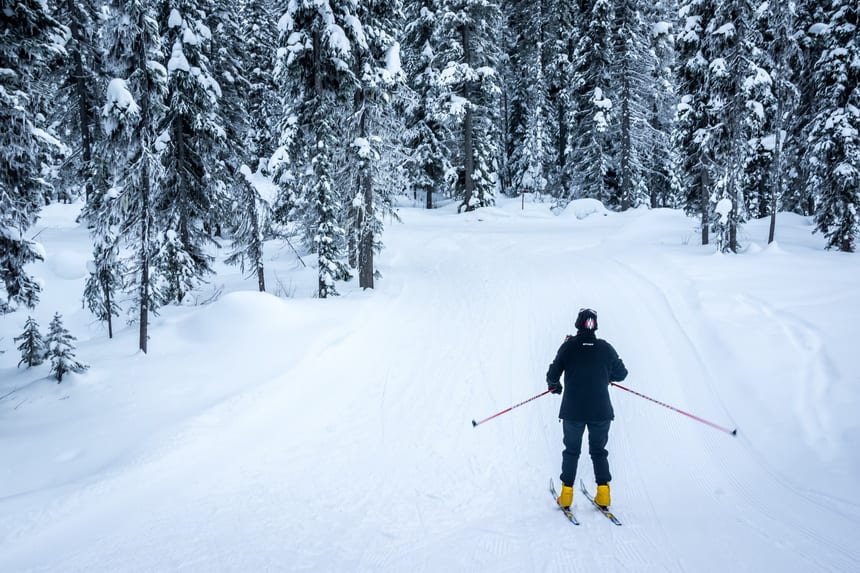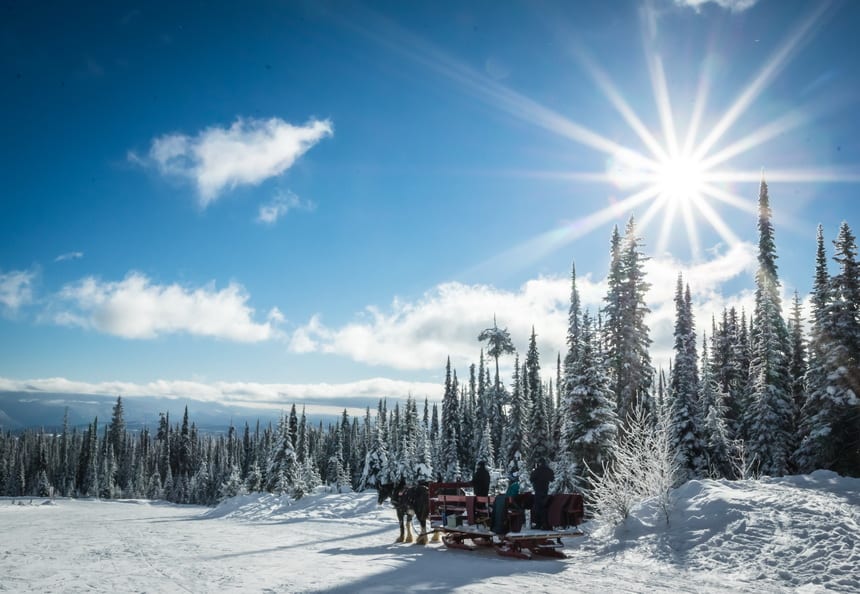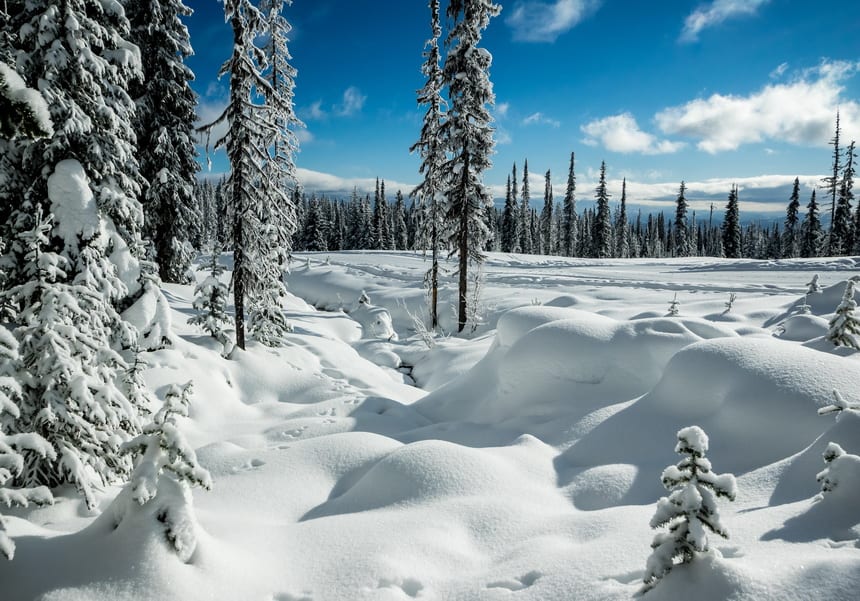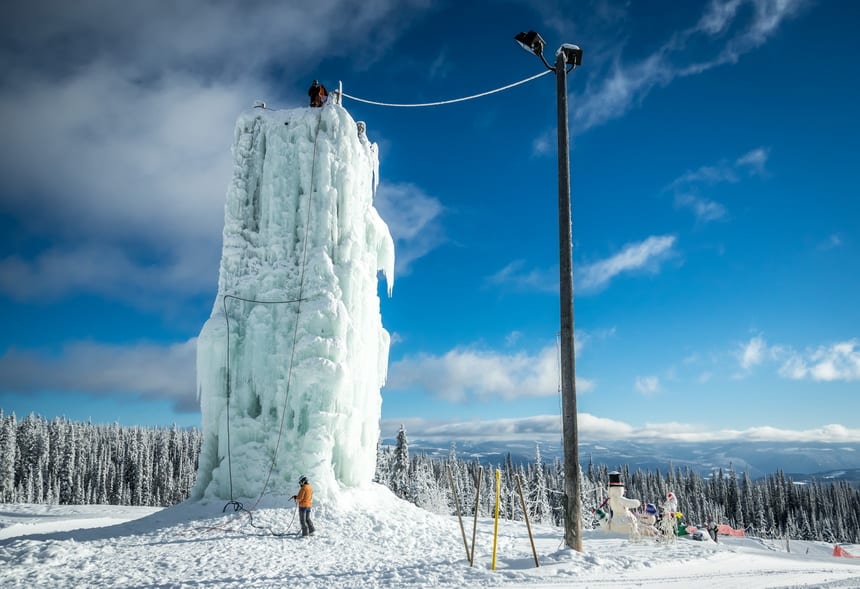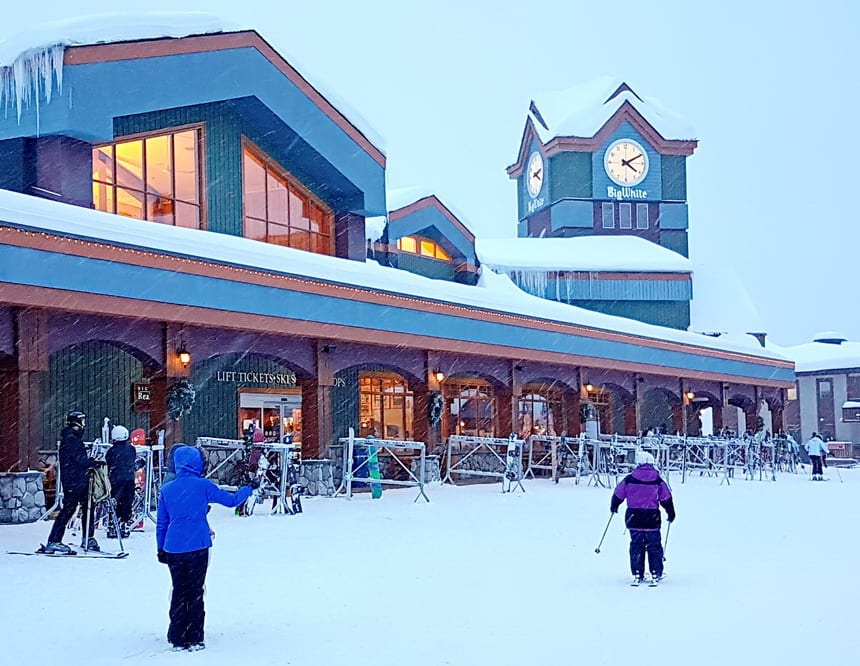 Further reading on outdoor adventures in winter in BC
Click on the photo to bookmark to your Pinterest boards.
Thanks to Big White for making this trip possible.