Canada has a long history with its trains and in fact the development of the rail system helped unite the east and west a form the country we have today. In total Canada has some 49,422 km of train track – though most is used for freight nowadays. Still there are some excellent train journeys the public can enjoy.
Here are eight great Canadian train trips that you can dream about doing.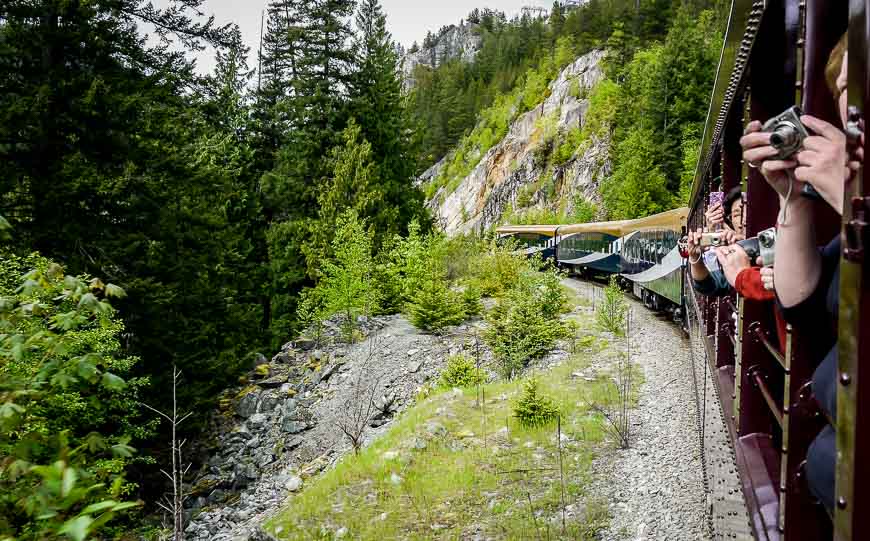 One of the great Canadian train trips – Vancouver to Jasper on the Rocky Mountaineer
The Rocky Mountaineer also offers a two day trip from Vancouver to Jasper or Banff with an overnight stop in a Kamloops hotel. That allows you to go through the Rocky Mountains during daylight hours. It's a wonderful, relaxing experience with some first-rate scenery and top of the line friendly service.
I loved the vantage point from the train ride through the mountains – quite a different experience compared to a drive.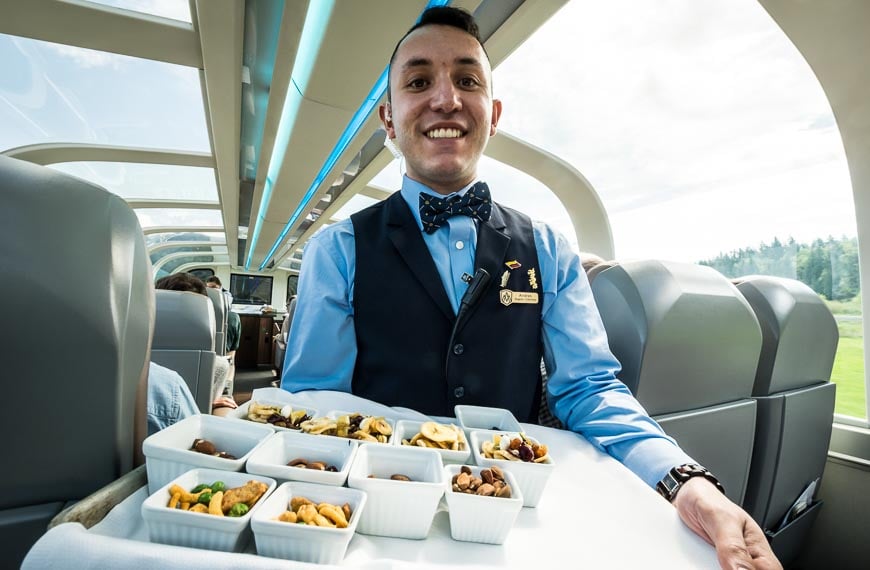 A Canadian train trip for those who want to travel from Vancouver to Halifax
If you have three days and 10 hours then jump on board Via Rail in Vancouver and head east to Toronto. You leave Vancouver in the evening so the timing is such that you get some of the best Rocky Mountain scenery during daylight hours.
A trip like this will give you a real sense of the vastness of the country. If you're keen to continue east catch a train to Montreal and switch again for the 21 hour trip to Halifax. That will take you almost five days to complete.
Kettle Valley Steam Railway
If you want to experience a slice of Canadian history then hop on board the Kettle Valley Steam Railway. It takes you 10 miles along the only preserved section of the Kettle Valley Railway track in the Okanagan Valley. It was built between 1910 and 1915 and originally used to transport fruit and families to the coast.
In 90 minutes you'll ride through orchards, past some of the Okanagan's famous 100+ wineries and get a terrific view of the canyon 238 feet below from the Trout Creek Bridge. It operates from May to September.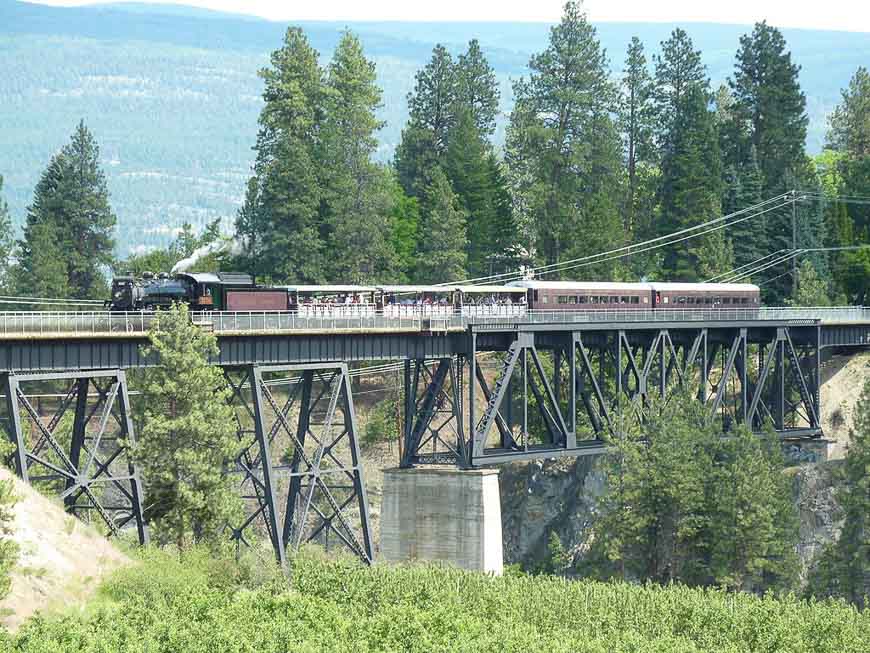 Calgary to southeast Alberta and back
For a luxurious train experience starting and ending in Calgary, take the six nights/seven days tour on the Royal Canadian Pacific train.
The cars have been restored to their former elegance – complete with brass fittings and brocade chairs. Some of the highlights on the week long trip include Banff, Lake Louise, the Spiral Tunnels, the Columbia Valley, Crowsnest Pass and Waterton Lakes National Park. Back in 2008 National Geographic Traveler called it a Tour of a Lifetime.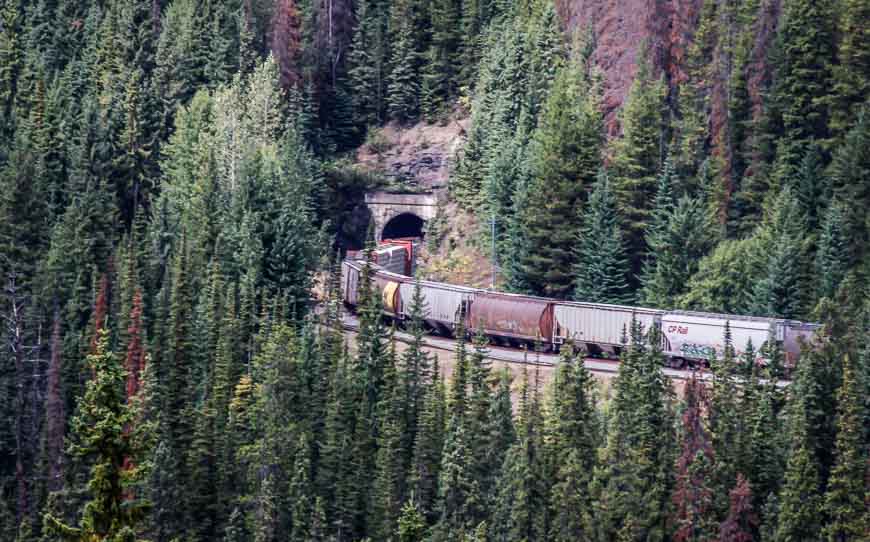 Winnipeg to Churchill, Manitoba by train
Do you have two days because that's what you need to complete the 1700 kilometer across the sub-Arctic region of northern Manitoba? Chances are if you're on this train you're heading up to see polar bears and northern lights in the late fall or to see the beluga whales in the summer.
No matter what this is a train trip of adventure. You can do the return trip for under $400 – if you're okay with sleeping upright in a chair. There is a sleeper class too but expect to pay hundreds of dollars more.
Toronto Niagara Greenbelt Express
Are you looking to get out of Toronto this summer? Starting this coming May long weekend you can take the train from Union Station in Toronto to Niagara Falls – with your bike on Friday nights and weekends.
The Niagara station is located one block from the 56 kilometre Niagara River Recreation Trail which takes you through glorious wine country to Niagara-on-the-Lake. It's also possible to get off in St. Catherines and explore Port Dalhousie and the Welland Canal. There is room for up to 46 bikes on Saturdays, Sundays and holidays.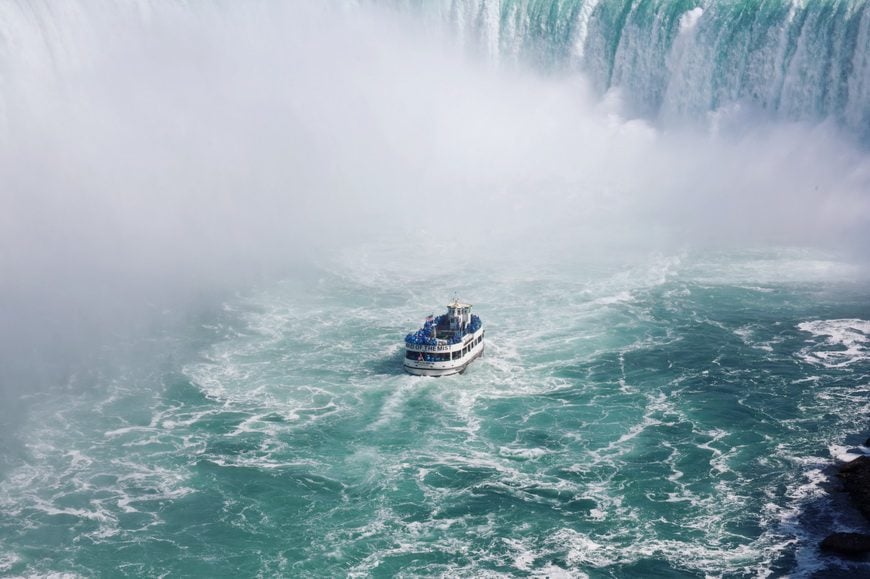 Quebec City to La Malbaie, Quebec
If you want great food along with fantastic scenery then the Charlevoix Touring Train deserves to be on your bucket list. The train travels 140 km, 85 of which are alongside the St. Lawrence River.
There's a stop in Baie-Saint-Paul but it's the food that gets rave reviews and people on board. Locally sourced ingredients form the basis of gourmet lunches and dinners that Chef Turcot from the Fairmont le Manoir Richelieu has composed. Unfortunately, the train is no longer operating during ski season.
The White Pass – Yukon Railroad Experience
I did this trip in July 2017 and though part of it is in Alaska a large stretch is in British Columbia and the Yukon. It's the most scenic rail trip I've ever done, though I was certainly lucky to have a sunny day. There is a stop on Bennett Lake where you can exit the train and hike a short distance on the Chilkoot Trail.
Read: The White Pass – Yukon Railroad Experience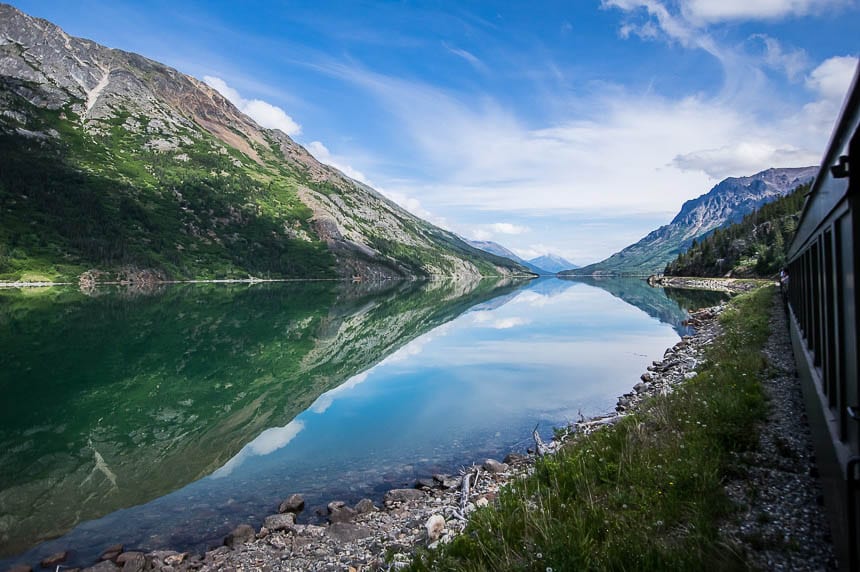 Further reading on adventures in Canada
Click on the photo to bookmark to your Pinterest boards.