Yoho National Park's Wapta Falls is a study in blue and green ice, capped with layers of sparkling white snow...
One of the great pleasures in my life is camping and backpacking in the Canadian Rockies. With years of experience under my belt, I don't give much thought to the difficulty of a trip unless it's a real out there wilderness experience. But I know that there are lots of...
Yoho National Park in British Columbia isn't very big compared to its next-door neighbour – Banff National Park. But the...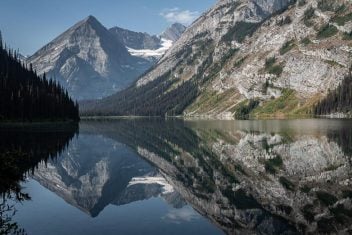 British Columbia is a dream destination for hikers and backpackers. The geography of the province is diverse with scenery that...
The Burgess Shale hike in Yoho National Park had been on my radar for years. Most of the appeal – before I actually did it, was the fact that the Walcott Quarry where the Burgess Shale fossils are located, is a UNESCO World Heritage Site and I love checking out...
The Paget Lookout – Paget Peak hike in British Columbia's Yoho National Park was not our first choice on a...
If you're traveling to British Columbia in search of adventure, I've got you covered. Check out these 25 adventures in British Columbia that include everything from hiking to backpacking, and biking to canoeing and kayaking. I've done 23 of these adventures in British Columbia and there are two I haven't....
I love the national parks in Canada and seek them out when I travel. I have a dream of seeing...