Cross Country Skiing in Gatineau Park, Quebec
Growing up in Ottawa, I was very lucky to live within spitting distance of Gatineau Park. As a kid I didn't take advantage of the cross-country ski trails very often but if I lived in the area now, I would be a frequent visitor, especially as
Gatineau Park is only 20 minutes from downtown Ottawa.
In the winter, cross country skiing in the Gatineau is possible on over 50 trails stretching from Gatineau to Wakefield. There are trails for every level of skier – and loads of them; 200 kilometres for classic skiers, about 100 kilometres for skate skiers and 45 kilometres of backcountry trails for people who like to explore.
Updated December 2019 This post includes some affiliate links. If you make a purchase via one of these links, I may receive a small commission at no extra cost to you.
Where do you start cross country skiing in the Gatineau?
Across Gatineau Park, there are 15 starting points. It can be a bit confusing for someone new to the area so I'd definitely recommend a stop at the Gatineau Park Visitor Centre to get advice on local conditions; also, this is where you can pick up a map.
We were there on a couple of cold days towards the end of February. We wanted a good workout so we would stay warm, so chose to do trail #36. As you can see from the sign, dogs aren't allowed – and either is nudism.
Historic warming shelters in Gatineau Park
Trail #36 was pure delight, especially as our turnaround point was the rustic Herridge Shelter. It's now a Federal Heritage Building but originally it was home to a family from Ireland, and then William Duncan Herridge, a politician after whom it has been named.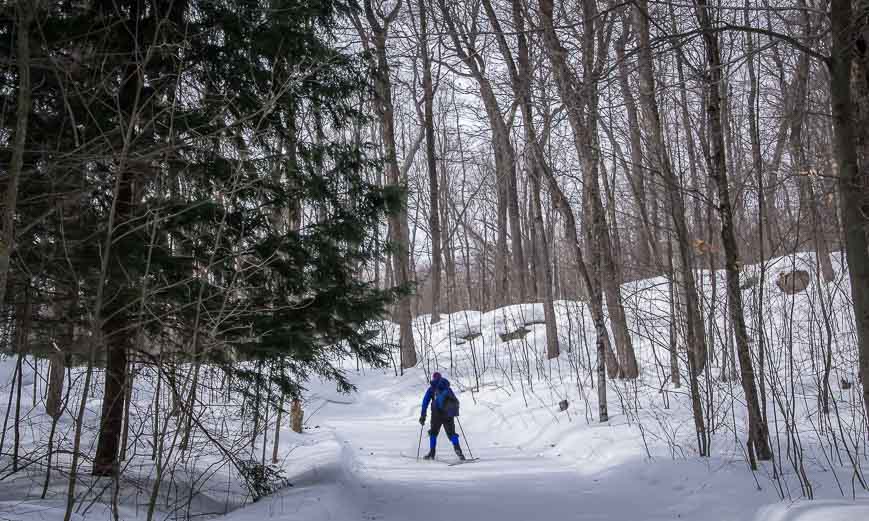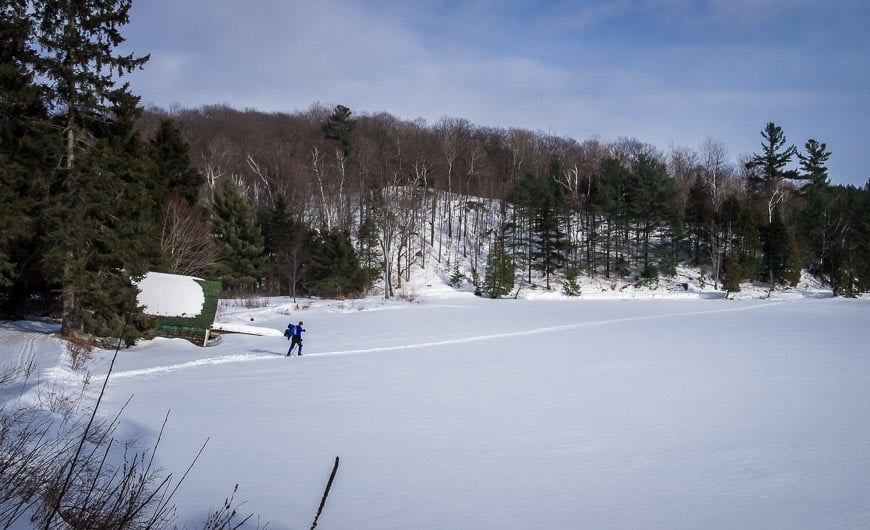 For a short side -trip, we decided to check out Healy House, another of the warming lodges, that was equally beautiful and in an even better location with sun pouring into the shelter on a cold winter afternoon.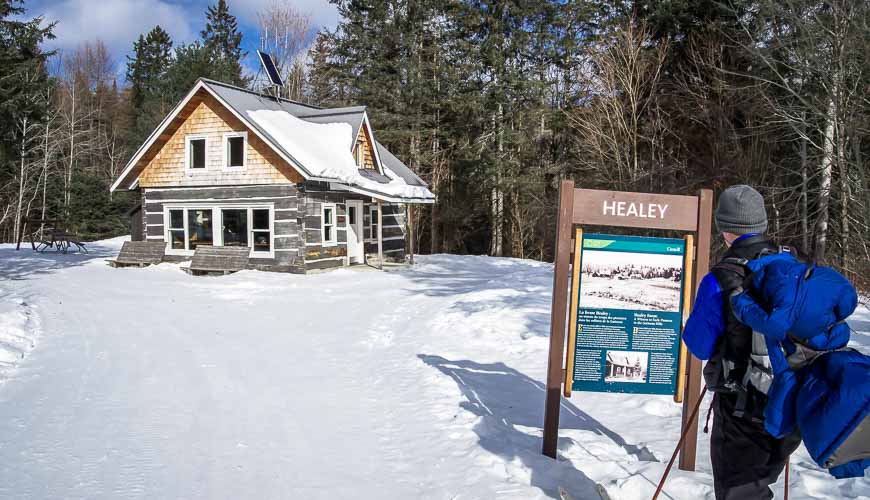 Skiing out of the Wakefield area
On our second day of skiing we opted to try out some of the trails in the Wakefield area. As we were staying at the beautiful and historic Moulin Wakefield Mill Hotel (which I highly recommend) these were particularly easy to access.
One trailhead in particular was no more than a hundred metres from the front door. I found the trails in this area to be very open with lots of meadows and fields.
Gatineau Park is one of my favourite places in Canada for cross-country skiing. I would love to participate in the Gatineau Loppet – the biggest cross-country skiing event in Canada one February.
The Gatineau Park Visitor Centre is located at 33 Scott Street in Chelsea. Trail passes are $15 per adult per day. You can buy the passes at the Visitor Centre or at kiosks by the trailheads. A real bonus for residents of the region is that they can ski for free by borrowing a park pass with a library card from libraries in Ottawa, Gatineau and the Outaouais region.
The Outaouais region can be very cold in winter so dress appropriately and bring a thermos of something hot to drink.
Further reading on winter activities in Quebec
Click on the photo to bookmark to your Pinterest boards.