Cycling in Northumberland County, about an hour's drive east of Toronto, is a fun way to experience the landscape. Northumberland County has a particularly good selection of bike trails including Ontario's Greenbelt Route and the Waterfront Trail.
You could spend several weeks cycling these two trails, though granted only a fraction of the time would be spent cycling in Northumberland County.
Cycling the Greenbelt Route in Northumberland County
The Greenbelt Route is a signed 475 km trail that takes you from Alderville First Nation in Northumberland County (where we started) to Queenston near Niagara Falls. It travels through the world's largest, permanently protected greenbelt, skirting Toronto to the north to keep you away from major roads.
The section of the Greenbelt Route we followed to Cobourg took us on quiet backroads past well-tended farms and the Peter Woods Provincial Nature Reserve – home to the sole surviving old oak forest on the Oak Ridges Moraine. Although it wasn't our intention to go all the way into the old part of Cobourg, that's what can happen when you look at a map without your reading glasses. John and I had to backtrack about 20 minutes (in the heat) to reach the Waterfront Trail to continue east.
The Waterfront Trail
The Waterfront Trail does just that – follows the waterfront for 1,600 kilometres along the shores of Lake Ontario, Lake Erie, Lake St. Clair as well as the St. Lawrence, Detroit and Niagara Rivers. (On the website they have all sorts of day trips and multi-day itineraries.)
The section of Waterfront Trail we did took us parallel to Lake Ontario through the towns of Colborne and Brighton. There were some areas where we peddled right beside the water. If we'd had the time we would have stopped at the pebble beach at the Haldimand Conservation Area. Locals will want to stop at Wicklow Way Farm to pick up some organic produce.
One section of road was busy as we approached Brighton but there was always a good shoulder. Signage was generally good with only a couple of occasions where we had to stop and compare the map with logic.
Our 80 kilometre bike ride ended at Presqu'ile Provincial Park – on a peninsula that juts out into Lake Ontario. It's super popular for its beaches and birding. All I could think about was a swim. As soon as we locked up our bikes I hit the water – bike clothes and all.
If you need to rent a bike check out the ones available at the kiosk by the beach in Cobourg, right beside the Cobourg Tourism Information booth. They're available in summer only for $15 per half day. Just be aware that the helmets that come with the bike (as you'll see in the photos) are hot and a tad unflattering.
What you'll see cycling in Northumberland County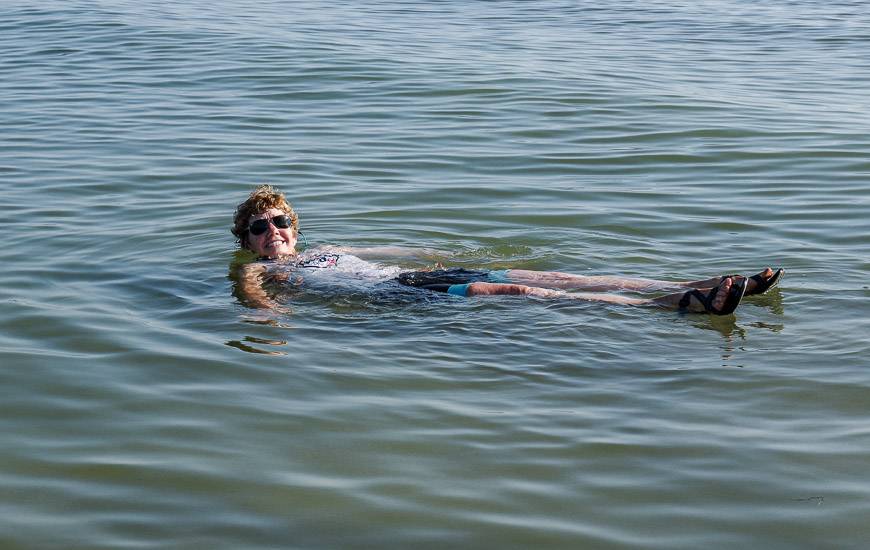 Further reading on things to do in Northumberland County, Ontario
Click on the photo to bookmark to your Pinterest boards.
Thank you to Northumberland Tourism for hosting our stay. We both thoroughly loved the biking!