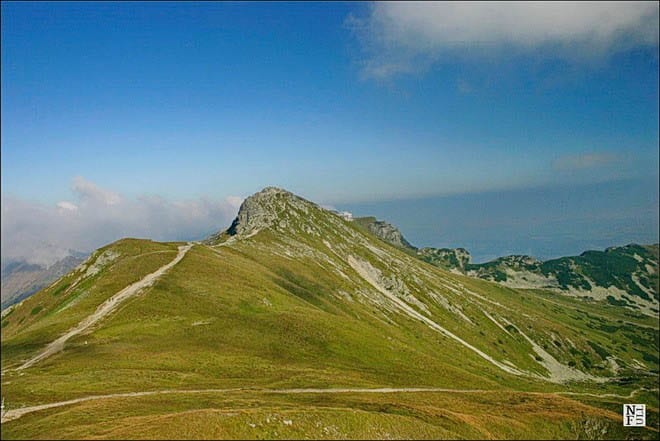 Eagle's Path: A Spectacular Hike in the Polish Tatra Mountains
Eagle's Path is a spectacular hike. A tough one. And very rewarding. Eagle's Path – because that's the one I'm talking about – is probably one of the most famous hikes in the Polish Tatra Mountains. This mountain range is very small but very special not only to the Polish people but also for their southern neighbors – Slovakians – as it is located at their common border. Large parts of the national parks – both Polish and Slovakian – were declared a UNESCO Biosphere Reserve.
What is so special about this hike? It's challenging, beautiful and simply epic!
Challenging
This is a rather challenging path: it leads through all major peaks and mainly follows the exposed ridges. It's also long and – in my opinion – if you wish to walk it you should divide it into two, one day hikes. But many people walk it in one day and having completed it, they claim it was one of the most challenging hikes in their lives.
Beautiful
Poland has so little high mountains that Tatra range is treated as a national treasure. On the one hand it is deeply appreciated for its beauty and well connected with the local and national history. On the other, however, countless school trips filled its paths every year making it crowded and hard to walk.
Epic
It is stated that from the moment the path was established, over 110 years ago, more than a hundred people died attempting to cross it. The main cause of these accidents is related to weather rapid changes and overcrowding. Seven years ago it was decided that the most dangerous part was avid tourists passing each other when attached to the chains. But even today to cross this path you should be well prepared. It is definitely not for faint-hearted.
My story hiking the Eagle's Path
I walked a part of Eagle's Path ten years ago, starting in the west with a cable railway ride. I followed the path towards the east and went down to the mountain hut somewhere in the middle. I'm not sure to what extent it is useful to write here all Polish names of peaks and saddles but the general itinerary was as follows: KUŹNICE – KASPROWY WIERCH – ŚWINICA – PRZEŁĘCZ ZAWRAT – KOZIA PRZEŁĘCZ – KOZI WIERCH – ZAMARZŁY STAW – CZARNY STAW GĄSIENICOWY – SCHRONISKO MUROWANIEC – KUŻNICE.
As I walked it over a decade ago, the most challenging part was related to passing too many people who went in the opposite direction when standing on the ledge and holding the chains. And believe me, some people were RUNNING just like mountain goats here and there. While to some it might be scary, to me it was annoying. And although the views were spectacular and very rewarding I couldn't fully enjoy it. I think that climbing high should give you a feeling of isolation and remoteness and although this is really high there is no isolation at all.
In terms of physical condition I think it is rather demanding. Mainly because steep climbs up and down but also focus on the path as in both sides there are deep valleys which increases the sense of being exposed to the power of elements. If you suffer agoraphobia you should avid this path and focus on some other treks in Tatra Mountains – which are numerous and spectacular!
Have you ever done any hiking in Poland?
This is a guest post kindly provided by travel blogger Agata Mleczko. from the blog NullnFull. You can also reach her on the following social media platforms – Twitter, Facebook & Instagram