Giveaway: 3 Jasper Adventures with Pursuit Collection
Have you always wanted to drive the Icefields Parkway to Jasper in summer? You probably know already that it's a world-class drive. And if you've done any research about things to do along the parkway I bet a visit to the Columbia Icefields is on that list and maybe even the Glacier Skywalk.
I think you'll love the giveaways I have for two people from the Pursuit Banff Jasper Collection. You'll have the opportunity to do both those things – in addition to enjoying a cruise to Spirit Island on Maligne Lake.
The Columbia Icefield Adventure + Skywalk
The Columbia Icefield Adventure by Pursuit gets you up close and onto one of the world's largest non-polar icefields via the Ice Explorer. You'll be able to walk on the glacier and even drink water from the Athabasca Glacier. Then it will be off to walk the glass-floored Glacier Skywalk – providing you don't get a case of the willies once you're there. The views are superlative. (Regular prices are $144 per person for these two activities.)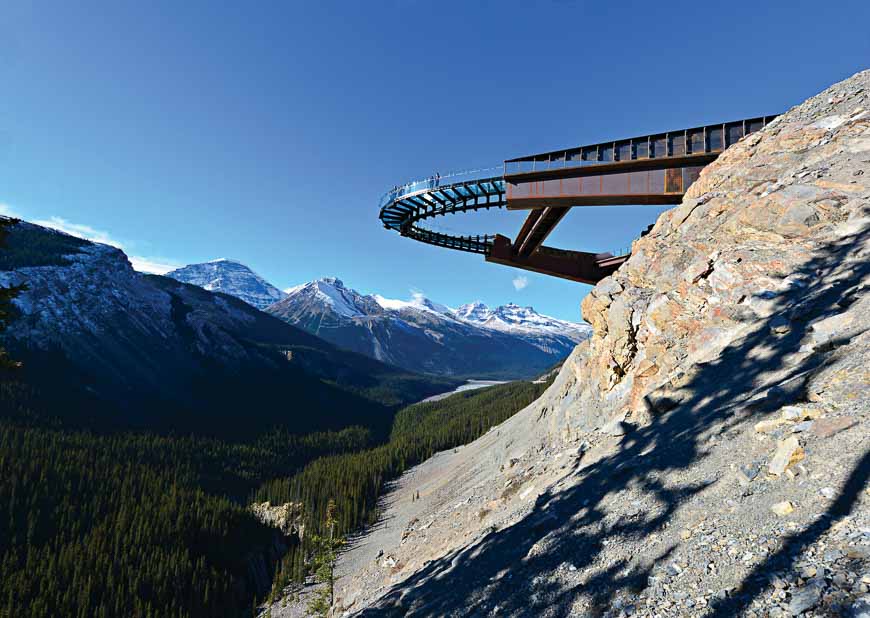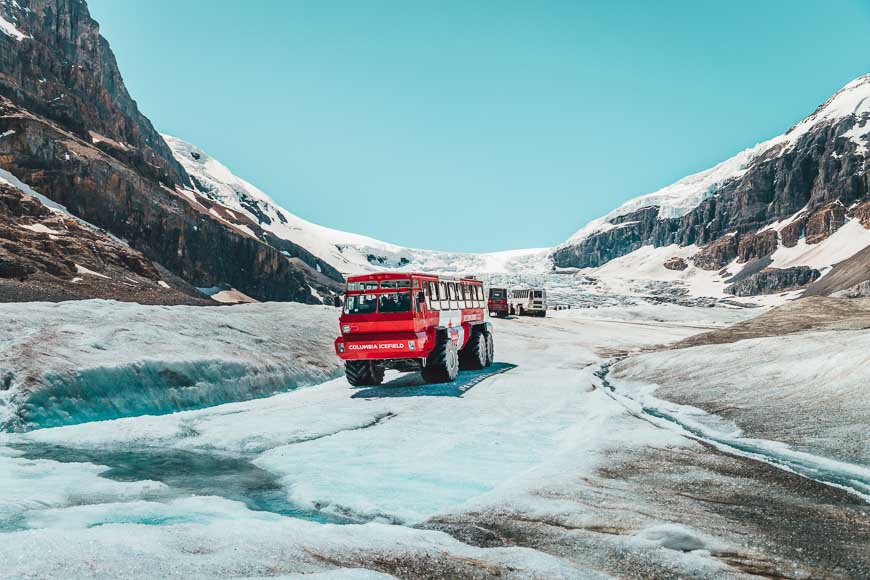 Maligne Lake Cruise
The best boat cruise in Canada according to 8 million Reader's Digest subscribers is the one on Maligne Lake that cruises to Spirit Island. The backdrop is stunning – rugged mountain peaks and water that's a spectacular colour of blue in the right light. And Spirit Island itself is nothing short of gorgeous.
While I have kayaked to the end of Maligne Lake and watched the boats heading for Spirit Island go by I don't think many people would feel comfortable paddling the distance to Spirit Island. A boat tour is a fantastic way to experience Maligne Lake. The cruise is normally $79 per person with several add-ons possible (that aren't part of the giveaway) including a buffet style lunch at the historic Maligne Chalet.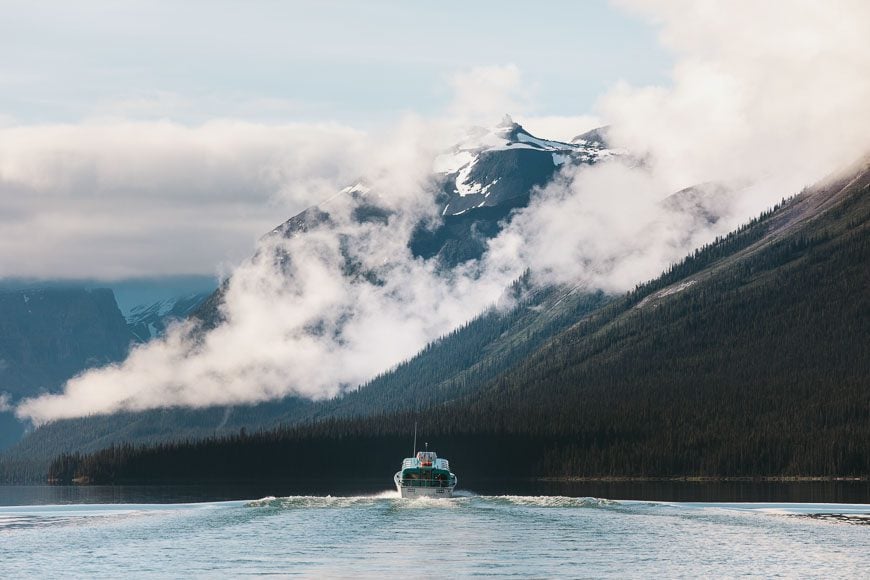 The Pursuit Banff Jasper Collection giveaway and how to enter
I have a combo package for two people made up of three adventures. The first part of it is a guided tour on the Columbia Icefields. The second is the Glacier Skywalk and the third part is a boat cruise to Spirit Island on Maligne Lake. All activities are in Jasper National Park.
For more information on these activities visit the Banff Jasper Collection website.
There are three ways to enter. If you enter all three ways you'll increase your odds of winning.
Leave a comment on this blog and tell me which one of the three activities you'd be most excited to do.
Go to my Facebook page, like it and leave a comment there.
And if you subscribe to my newsletter here – you will get a third entry.
The contest runs from Monday, June 10th until Sunday, June 16th at 10 AM MST. The winner will be notified either by email or through Facebook and will have 24 hours to respond. If you don't then another winner will be chosen.
Note: The winner of the contest is Stephanie Siah.