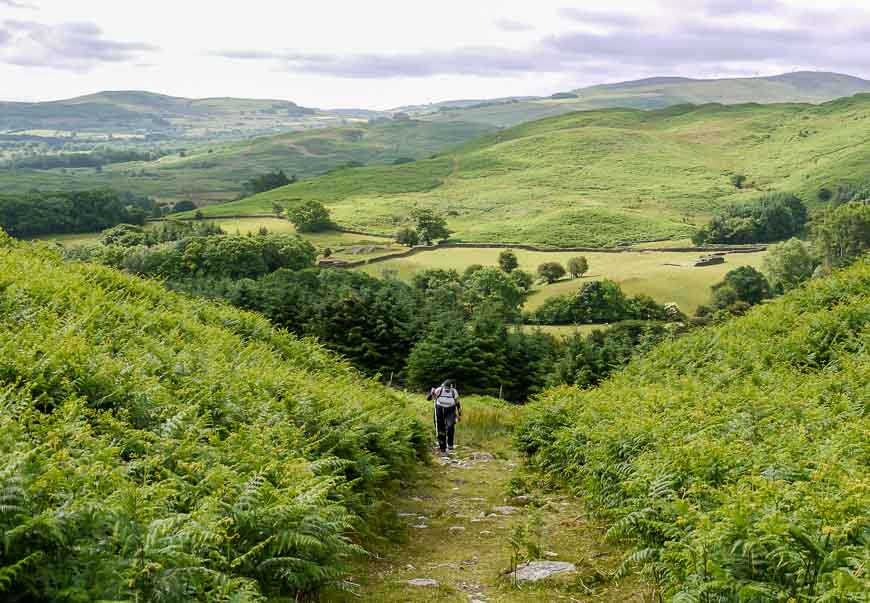 14 Extremely Useful Hiking Tips for the UK
I spent 2 weeks hiking in England and Scotland- including 6 days hiking the Cumbria Way in England's Lake District and 7 days hiking Scotland's West Highland Way from Milngavie to Fort William.
I've done loads of hiking and backpacking but every trip teaches me something new. Here's my list of extremely useful hiking tips for the UK – especially in light of the fact that it can be especially rainy and windy for days on end.
Updated April 2020. This post includes some affiliate links. If you make a purchase via one of these links, I may receive a small commission at no extra cost to you.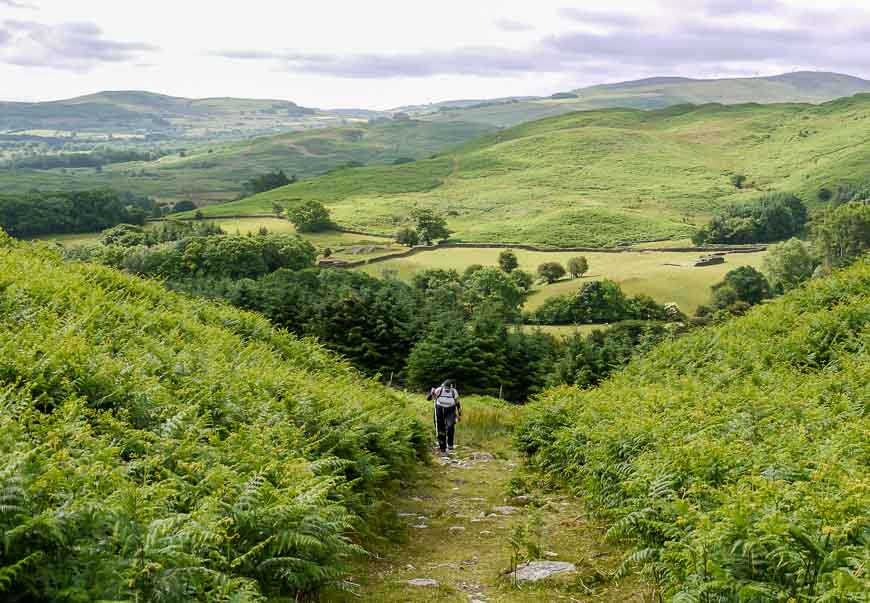 Hiking tips for the UK – don't leave home without the following
If you have a choice of raincoats at home pick the most waterproof one. I have a lightweight Marmot and a heavier Arc'teryx and the Arc'teryx was worth its weight in gold especially on the days when it was sheeting rain. One of our B&B hosts was on a Lake District search and rescue team and swore by the British made Paramo brand.
DO NOT BRING PONCHOS!!! You won't be able to see your feet.
Bring arm warmers. You can buy them in a bike shop. They're lightweight and you can easily vary how far up and down your arm you want them. They aren't a fashion statement but in Great Britain's climate they make tremendous sense.
If you're planning to camp on the West Highland Way, a popular option, then bring a head net to combat the midges. Otherwise it will look like you have a bad case of pimples. Also bring an insect repellent with at least 30% Deet. The midges were never really a problem for hikers but mornings and evenings in some spots were brutal for the campers – especially setting up and taking down a tent.
Before you set out on any hike, head to the local drugstore and buy a variety of sizes of Compeed – a miracle product for blisters. The blister on my friend's foot in the picture below is one of the biggest I've ever seen but Compeed actually made hiking with it possible.
If you usually wear a sunhat the bring one with a wide brim that you can tie on – otherwise the wind will whip it off. Bring something to wear on your head when it's pouring rain.
Use a baggage transfer service
Use a baggage transfer service – Sherpa Van for much of England and the West Highland Way, Travel-lite for the West Highland Way only or Luggage Transfers for the Southwest Coast Path.
Door to door pickup and drop-off from hotels and sometimes campsites is offered for a very reasonable fee. I met one fellow who spoke eloquently on Day 1 of the purity of carrying everything on your back. By Day 4 he had hired the service and had decided that his next holiday was going to involve beaches instead. The long distance hikes are hard enough without adding 20-25 pounds to your back.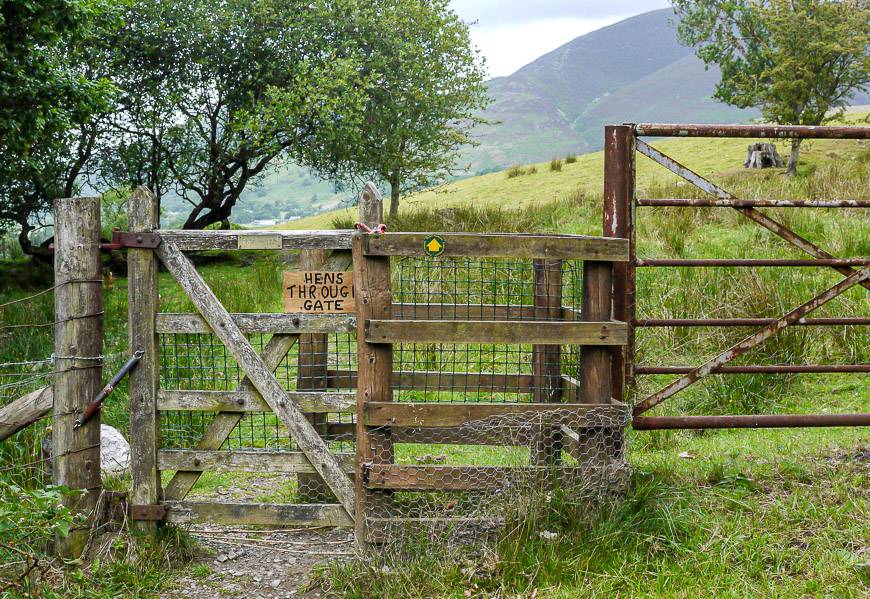 Bring socks of varying thickness. Lightweight, liner type socks were sometimes more comfortable than traditional hiking socks.
Get a set of good maps especially for the Cumbria Way which is poorly signed in places. Bring a compass and don't rely solely on a GPS. Batteries die.
If you're a big water drinker then you might want to consider brings drops or a water filter to add to your supply on a long day. There were always plenty of streams but water absolutely needs to be disinfected especially in sheep and cow country.
Bring extra food with you. On many days shops were nonexistent until the end of the day.
Keep small change so you can make a telephone call from the rare payphone. Most restaurants and hotels were kind enough to offer but there were occasions where we needed the money to make the call. Foreigners might find cell phone roaming and usage calls outrageously expensive.
Long distance walks in England and Scotland are harder than you might think. Before you go, get in shape and put in the miles on the boots you plan to wear. If at all possible hike on a variety of terrain beforehand – up hills and down hills. Try hiking two to three 10 -12 mile days in a row before you go.
Be mentally prepared for long days. One day on the West Highland Way was 13 miles – about average – but it felt much longer because there was so much scrambling around rocks and roots. If you know that's going to be the case you're much more likely to deal with it in a positive manner.
I had two bad days of rain, one day with on and off rain and the rest were either cloudy or sunny. Overall I felt lucky to have as little rain as I did. Go expecting rain and any day it doesn't happen is a bonus.
Don't bother asking for directions in Scotland. It's not that the Scots aren't willing and helpful. It's the fact that you likely won't understand a word they say with their thick Scottish accents. It's highly embarrassing asking someone to repeat themselves three and four times.
On a few of the longer days I pulled out my iPod for the last few miles. The music energized me and took my mind off of sore feet.
Further reading on hiking in Europe
Click on the photo to bookmark to your Pinterest boards.