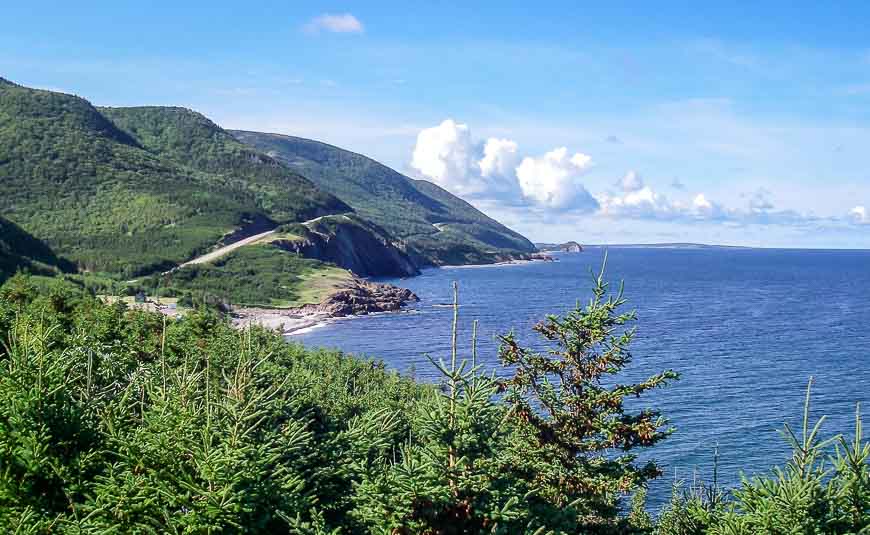 How to Leave Your Heart in Cape Breton
Three times. That's the number of visits I've made to Cape Breton Island. On my first visit I drove with my boyfriend and his parents around the Cabot Trail. Honestly, I could have cared less about the scenery. The trip was all about the boyfriend. Fast forward to 2010.
This time my boyfriend and now husband returned to cycle the Cabot Trail on Cape Breton Island – an accomplishment we're proud of especially as we never walked, not even with a fully loaded bike on the three kilometre section with the 13% grade.
We loved the trip – the scenery, the food, the exercise and sense of accomplishment but especially the people who honked encouragingly on the hills.
Read: Cycling the Cabot Trail on Cape Breton Island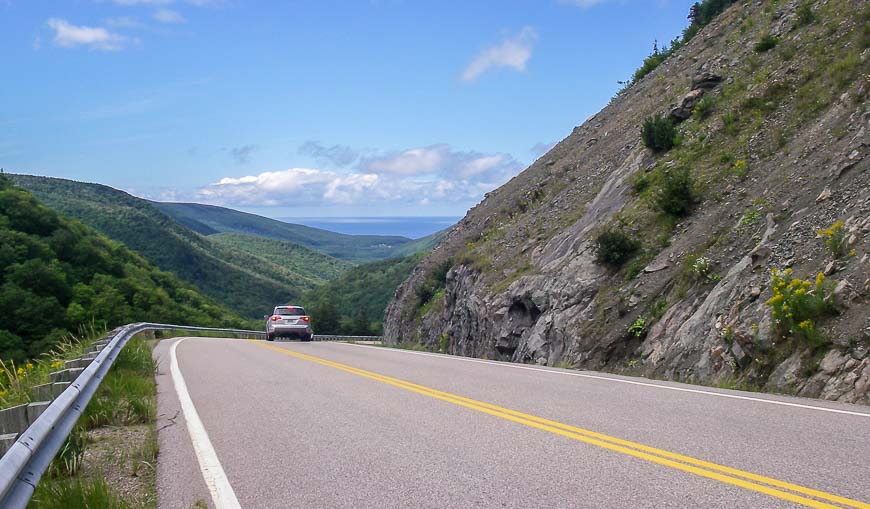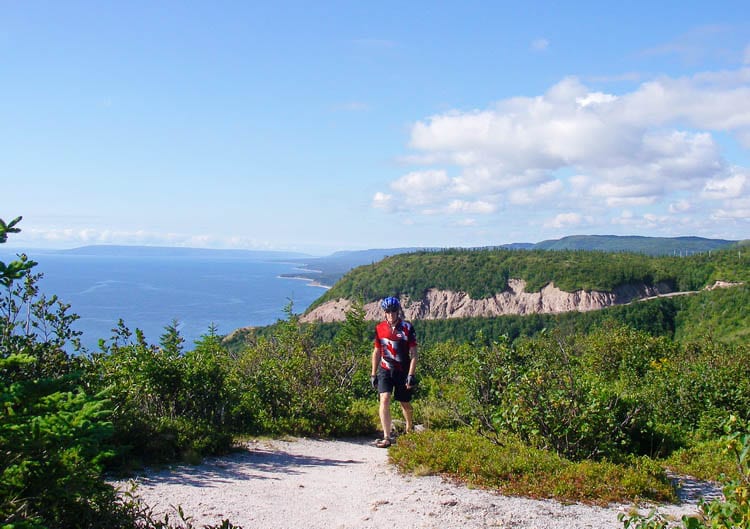 I've just completed my third trip to the island where a good part of it was spent indoors at a conference at the Membertou Trade and Convention Centre in Sydney. You might wonder how I could possible leave my heart in Cape Breton while at a convention.
Here's how I left my heart in Cape Breton
On arrival at the airport I was met with music and oat cakes – which was fantastic in itself – but then a free shuttle was provided to the hotel by volunteer drivers. Over the course of the five day trip, the volunteers continued to make their mark – giving of their time in ways small and large.
It was as though the entire city of Sydney opened its arms to all the convention goers. I've never experienced anything on this scale before – which says a lot about the type of people who live here.
The days were dedicated to work except for one afternoon where I had signed up for a bike ride. It was a chance to see what the area around Sydney offered. Lots as I discovered, especially as you head on Highway 28 towards New Waterford.
Again, volunteers from the local bike club – Velo Cape Breton – gave of their time and Frameworks kindly outfitted us all with bikes. (They are your go to place if you want to rent a bike for the Cabot Trail too.)
Given the state of physical exhaustion on our previous trip, evening entertainment wasn't something either John or I had gone looking for. And now I'm sorry we didn't. After three nights of experiencing incredible fiddle playing, singing and tap dancing, I can see that it's the music that is the real heart and soul of Cape Breton.
There were numerous standout experiences and all were world-class
When you have Natalie MacMaster and her husband Donnell Leahy playing eight feet away, you have to pinch yourself – and marvel at her energy, enthusiasm for life and humour.
With six children she said giving a performance was like going to the spa. If you ever get a chance to see her play live – get a ticket. It will be an incredible event.
A trip to the Fortress of Louisbourg
On another evening all conference members were invited to a lobster dinner under the stars at the Fortress of Louisbourg. When I last visited it was a blustery day with driving, horizontal rain. We must have had horseshoes. There wasn't a puff of wind or a cloud in sight.
What there was – sips of Fortress rum, fresh lobster donated by a lobster fisherman, fireworks thanks to Parks Canada (I believe) and another night of dancing and fiddle playing by a younger group whose name I unfortunately missed. But again their youthful energy and sense of humour had most everyone up and clapping.
Music in Cape Breton
The last evening started with drumming and ended with three brilliant storytellers cum musicians. In between we all had the extreme pleasure of listening to Men of the Deeps.
They set the stage by walking into the hall wearing miner's headlamps and overalls. After an introduction – and I confess I didn't know about them – they started to sing. The young guy at 57 could make you weep.
Why should you plan a trip to Cape Breton?
Go to meet people who are the salt of the earth – who are prepared to give more than they will ever receive. Go to be wowed by music and dance that will stir your soul. And of course, go for the incomparable scenery especially in Cape Breton Highlands National Park.
Thank you to all the volunteers, especially the driver that got me to the airport at 3:45 AM. You have set the bar very high! For more information on planning a trip to Cape Breton Island check out this website.
Further reading on things to do in Nova Scotia