How to Stay Healthy When You Travel to Mexico & the Caribbean
No one likes to get sick, especially while on a vacation away from home, even more so in a country where you don't speak the language. Perhaps you've planned the holiday six months out, anticipating time on a beach, not beside a hotel room toilet. If you don't get many vacation days, getting sick is even harder to stomach.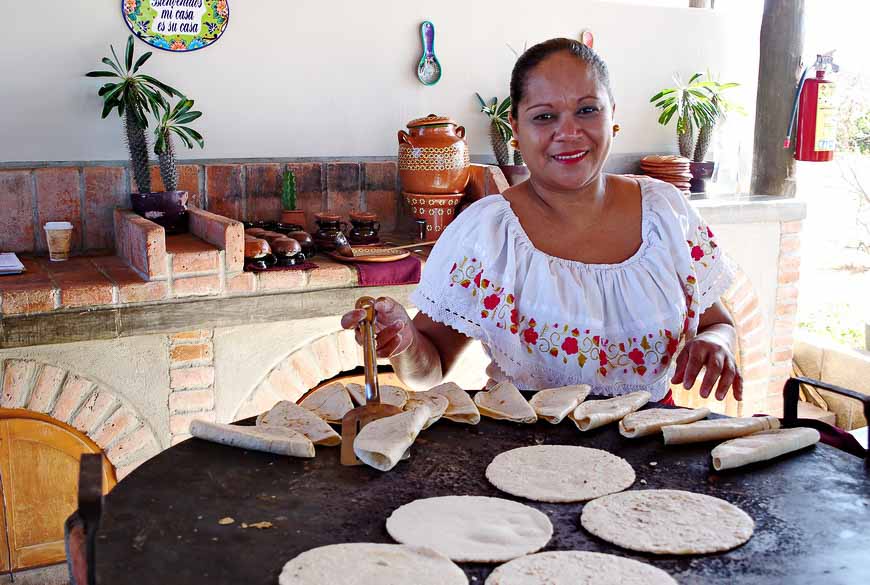 Is Canada a No Vacation Nation?
As a Canadian I think of myself as lucky when it comes to vacation time. But if I look at a 2017 Expedia study, what's actually obvious is that Canada has one of the least generous allotments of vacation time in the western world.
By law Canadians are permitted 10 working days of vacation for every year of employment. Workers in British Columbia have the most number of days off with a quarter of the working population stating that they have 22 or more days off.
Nineteen percent of Albertans and Quebecers have 22 or more days off yet only 14% of Manitoba and Saskatchewan residents do. At the other end of the scale, 37% of BC workers have 14 or fewer days of vacation while if you work in Ontario, Manitoba and Saskatchewan, 34% of you have 14 or fewer days off.
Compare that do these numbers. Employees in France, Germany, Finland, Denmark and Brazil all enjoy 30 days of annual vacation. In New Zealand and Australia it's 20 days and even in Japan it's 20 days – though most of us know they don't take much time off.
The United States, a country I think of as being ungenerous when it comes to offering vacation actually allows 15 days.
A recent survey by Leger and Valneva indicates that more than one quarter of Canadians take fewer than their permitted number of vacation days off with millennials the most deprived group.
And yet there are huge benefits to taking a vacation. Chances are you'll be happier, less stressed, better rested and feel closer to your family or partner. Once you're back at work there are benefits too: you're likely to be more productive, focused and relaxed.
Why don't we take all our vacation days?
In an ever frantic world, people perceive that their lives are too busy to take time off. For some, employers won't allow it or there is no one to cover a staff absence. And of course money comes into play as well.
How to make the most of the vacation days you have
As a travel blogger, rest assured that I have never left a vacation day on the table – when I had them. But from personal experience I can also tell you a little planning goes a long way to having the best vacation possible. Here's what I would suggest.
Educate yourself about the country you're planning to visit. Find out beforehand if there's a problem with the water. Should you drink only bottled or treated water? (Bring a water filter or purification tablets if that's the case to cut down on plastic bottle usage.)
Plan a trip to your family doctor and/or a travel clinic 4 – 6 weeks before you go. Discuss risks of common travel-related illnesses including hepatitis A and B, typhoid fever and even yellow fever.
Make sure necessary vaccinations are up to date including tetanus.
Be sure to pack hand sanitizer – and wash your hands as frequently as you would at home.
Don't forget the sunscreen, lip balm, insect repellent and long-sleeved clothing for trips to warmer countries like Mexico and any in the Caribbean.
My experience with contaminated water/food
I think of myself as someone with an iron gut. I rarely get laid low with anything other than a cold and can count on one hand the number of times I've been sick in the past four decades.
Three of the past five times I've actually been sick were while traveling – and two of those times were on trips in Mexico including my recent trip to La Paz.
I also got really sick for a day on a hiking trip in Ireland this past spring but so did over half of our group so we think that might have been norovirus.
On my first ever trip to Mexico years ago, before sanitation had improved, both my husband and I ate a salad and had drinks with ice – two big no-no's if you're trying to stay healthy. The next five days were spent within 50 feet of our beachfront hotel room in Puerto Escondido.
On my recent trip to La Paz again a couple of us got an intestinal bug – probably due to food since we were very careful with ice and water.
I had to cut out of activities on a press trip one afternoon and spent a very uncomfortable night in my hotel room – and on the plane home the next day. You can imagine how much fun that was!
There's a lot of diarrhea that happens
Interestingly it's been estimated that between 30-70% of people traveling to a tropical and sub-tropical countries have diarrhea at least once, with it often lasting from three to five days. Needless to say, staying close to a toilet is not a fun way to spend your precious vacation time.
But there is good news.
While you should always be smart around food and water, especially if you suspect sanitation is compromised, there is a vaccine available for both adults and kids to help prevent diarrhea caused by Enterotoxigenic ecoli.
While ETEC is the most common cause of diarrhea in travelers to Mexico and the Caribbean, diarrhea can be caused by several different bacteria and viruses. You should talk to your health care professional about the various prevention options available.
Don't ruin your trip. Visit your doctor, pharmacist or travel health clinic four to six weeks beforehand so that you're armed with information and have all the necessary shots and vaccines you need. Now go have a great holiday and never let a vacation day go to waste again.
For more information visit the website of the Public Health Agency of Canada.
Click on the photo to bookmark to your Pinterest boards.
This post was sponsored by Valneva.