I visited Auyuittuq National Park on Baffin Island's Cumberland Peninsula at the end of June one year. Auyuittuq is an Inuktitut word meaning land that never melts.
Normally I don't do adventure tours anymore figuring I have enough experience to do it on my own. But when a trip is remote and logistics are tough I am happy to leave the planning – especially meal planning to an outfit. But still packing was an issue. Below is a packing list for a remote two week backpacking trip – with a few suggestions I learned from experience after the fact.
Updated April 20220. This post includes some affiliate links. If you make a purchase via one of these links, I may receive a small commission at no extra cost to you.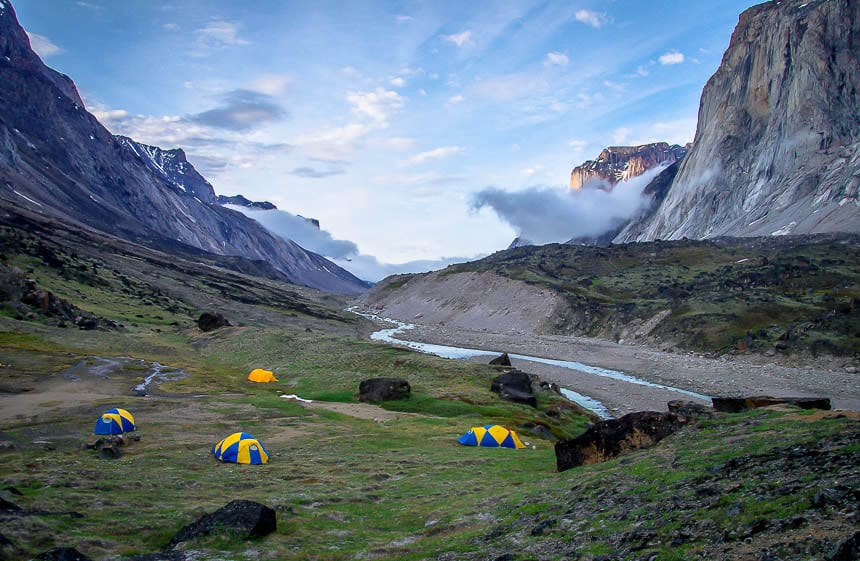 Pack weight is really everything. If ones's pack is too heavy it totally takes away from the enjoyment of the trip. And we are carrying everything from food to fuel to all our personal gear. It weighed a lot!
Here's what a packing list looks like for a remote two week trip – where it's more likely to be cold and windy than hot.
Equipment for a remote backpacking trip
One good quality pack with rain cover – 70+ liters for men, 60+ liters for women

A

sleeping bag

rated to -5°C or colder, down or synthetic
A sleeping pad
Hiking poles; I rarely use these but we will have rivers to ford and they will come in handy for balance
One – 1 litre water bottle
Insect repellent and bug jacket
Toiletries including sunscreen as it will be nearly 24 hour sunlight, lip salve, biodegradable soap, matches, blister care kit ( I swear by Compeed)
Camera. I have a Pentax K 5 -II (and the body is waterproof). I've decided to bring two lenses – an 18-270 mm and a 10-20 mm, plus two spare batteries and several extra cards.
Binoculars and a bird book; my husband will carry these
Small foam bum pad for sitting
Pen, paper, journal
Kindle, book(s)
Two dry bags for clothes and sleeping bag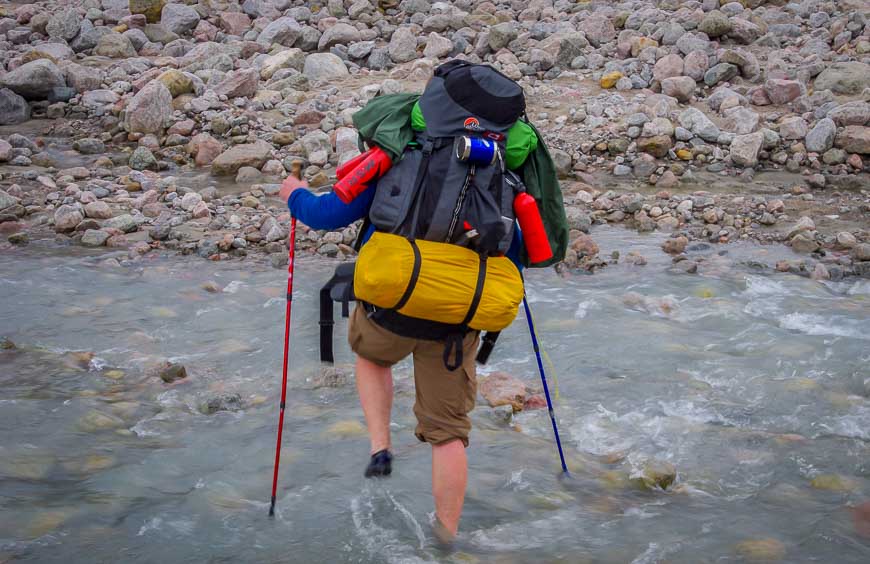 Clothing list for a remote 2 week trip
Layering is key to hiking in the Arctic – especially when the winds are blowing – which from what I've read is pretty constant at 10-20 km/hour. At least it will keep the bugs away. Snow can happen at any time and generally we can expect cool temperatures.
UPDATE: I took an inflatable seat that took up almost no room. I highly recommend that as it keeps your butt warm and dry – and it's far more comfortable than sitting on a rock.
I think only a high quality Gore-Tex jacket is all you need. I didn't bring a wind jacket and I didn't miss it. I brought wind pants but my Gore-Tex pants were just fine – so I would save weight and volume and nix the wind pants too.
Anything you'd add to the list for a two week backpacking trip?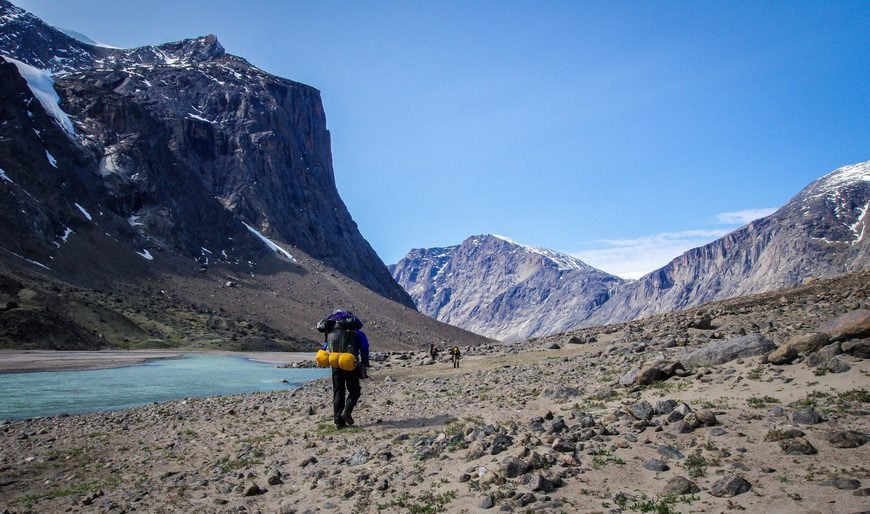 Further reading on backpacking trips
Click on the photo to bookmark to your Pinterest boards.