Outstanding. Brilliant. Incredible. Fantastic. Perfect. All adjectives to describe the Salta Tucuman road trip in Argentina. This drive was another one of the highlights of our trip to northern Chile and Argentina. I'd read reports of other travel bloggers about how wonderful this region is but it has to be seen to be believed.
The Salta Tucuman road trip is only 450 kilometres but most of that is on rough, dirt roads so the going is slow. We pushed it to cover the distance in three days and if I were to do the trip again I'd allow a week. Really!
Updated April 2021. This post includes some affiliate links. If you make a purchase via one of these links, I may receive a small commission at no extra cost to you.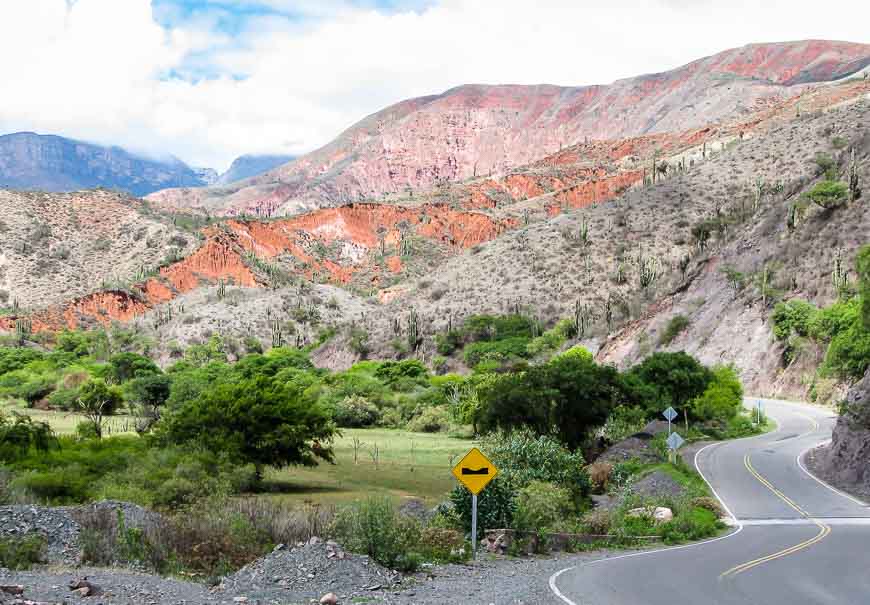 Salta Tucuman road trip – 3 ways to do it
Rent a car – best for flexibility
Renting a car offers the most in flexibility. It's also a great option if you plan to do a loop and end up back in Salta. We wanted to continue south from Tucuman and avoid retracing our steps so although a rental car was a possibility I found the drop-off fees to be considerable.
If you do decide to rent a car consider choosing a major company like Budget, one of the only ones to even offer the possibility of a drop-off.
The downside to renting a car is the possibility of incurring significant damage on some of the rough roads, enduring car trouble in the middle of nowhere, getting lost (depends if you mind getting lost – that's part of the adventure) and getting hosed at the end for every nick and scratch.
I highly recommend taking a video or a series of pictures of your car before you leave the parking lot. If you do opt for a rental car in this region I suggest that you carry the following: extra water, pliers, duct tape, chewing gum (to repair leaks) and some wire in case something falls off or a hose-clamp breaks. Do not leave the rental agency without checking that you have an inflated spare tire and all the tools for fixing one.
Choose a tour
There are lots of tours – single day and overnight – that can be easily arranged out of Salta. Many include a visit to Cachi and some will take you to Cafayate. If you only have one day then at least get to Cachi.
Viator offers a very reasonably priced full day tour that includes Cafayate and Calchaqui Valleys with wine.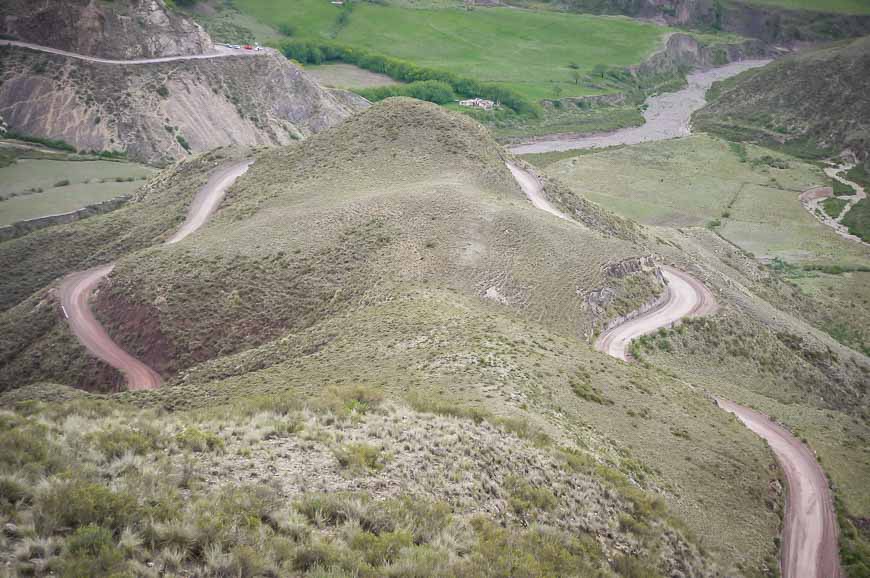 Hire a guide
The third option is to hire a guide which is what we did. It's not the least expensive option but you get insider knowledge, the ability to get in and out of the car as you like, and the chance to meet some locals. Nick, the owner-operator of Poncho Tours was terrific.
He's an English speaking Brit married to an Argentinean woman – and well versed in the Yerba mate ritual. He also got us chewing cocoa leaves and organized a picnic in a National Park that looks reminiscent of hobbit country.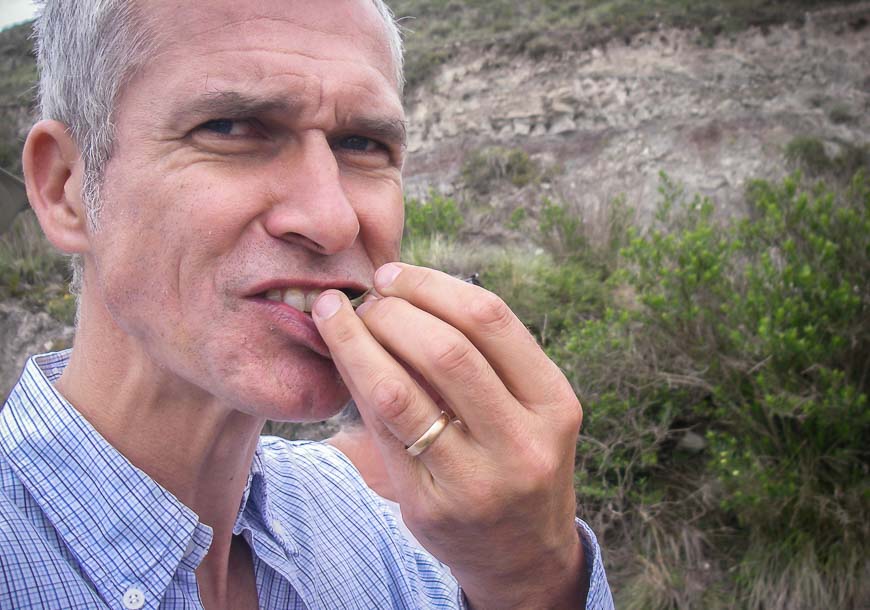 Day 1: Salta to Molinos in northern Argentina
It was a full day to cover the distance between Salta and Molinos. Leaving Salta you wind your way up the valley until you reach a high point of 3,457 metres. Here's there's a church and a place to leave an offering. Overhead we were lucky to see four Andean condors.
Once over the pass you leave the lush green countryside and enter a totally different climatic zone – arid and sunny.
We elected not to go to Cachi but to take a less busy alternative. We were rewarded with incredible views.
Before we arrived in Molinos we stopped at a small home where they hand made ponchos. Even the kids were using the loom to weave belts.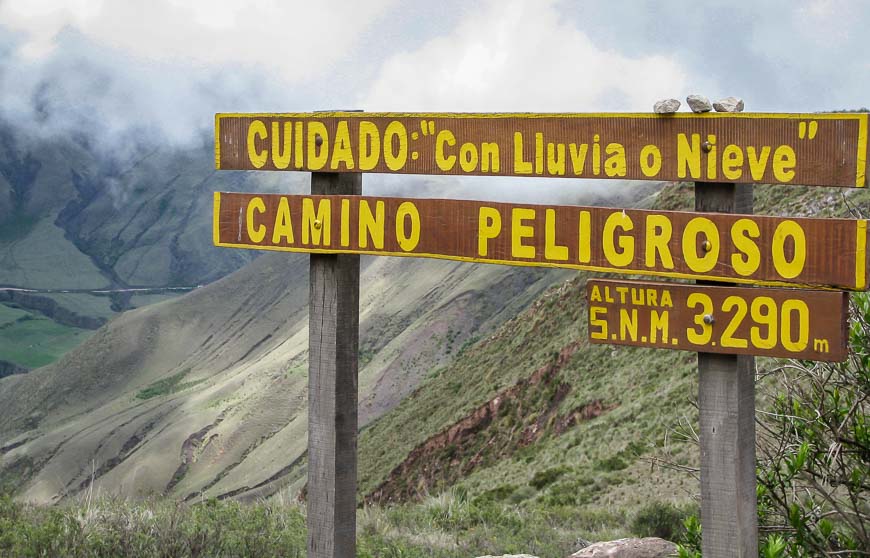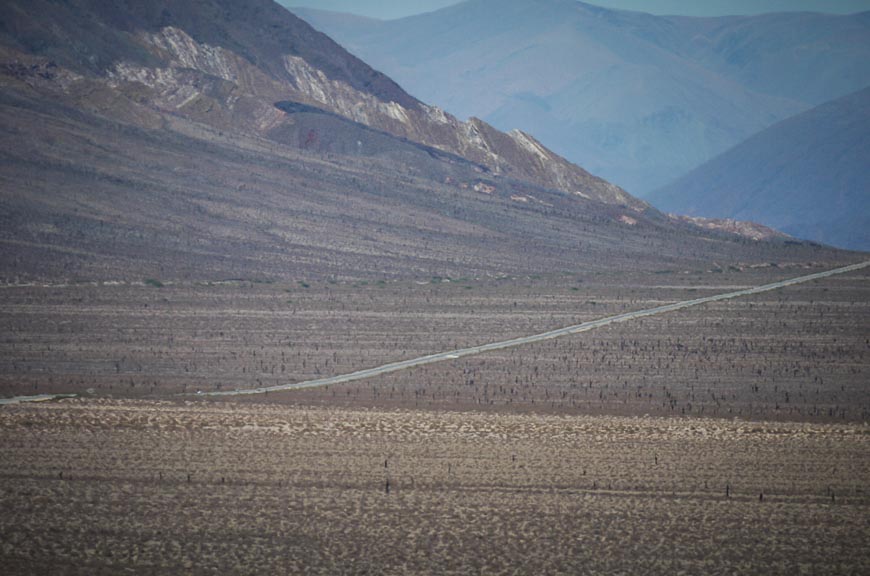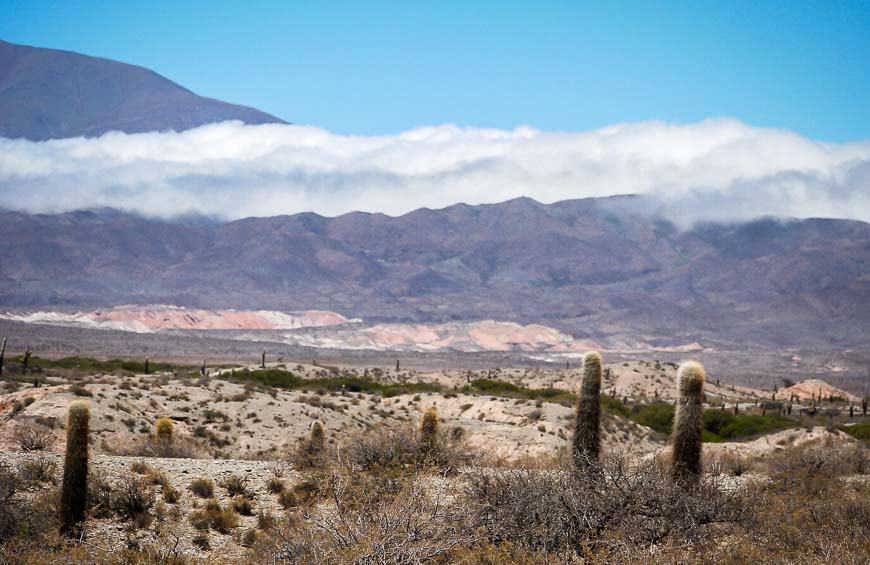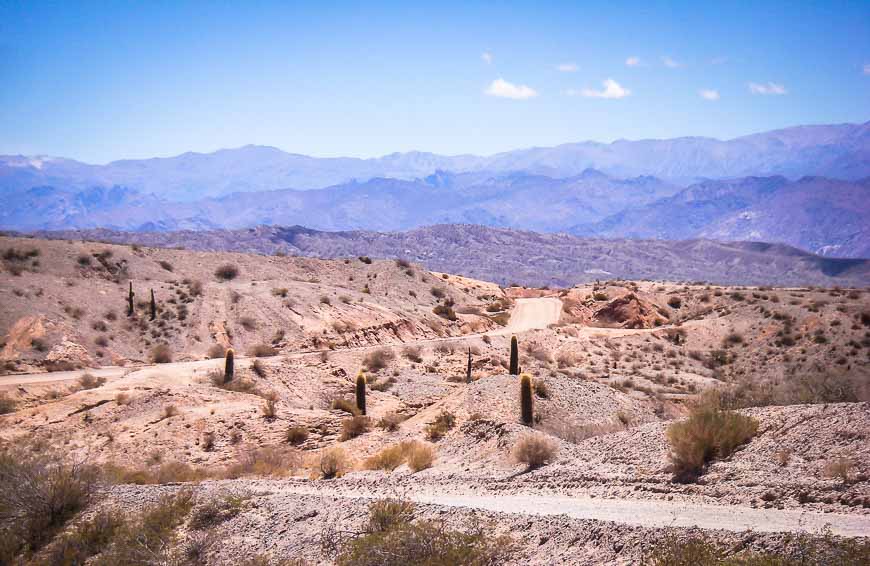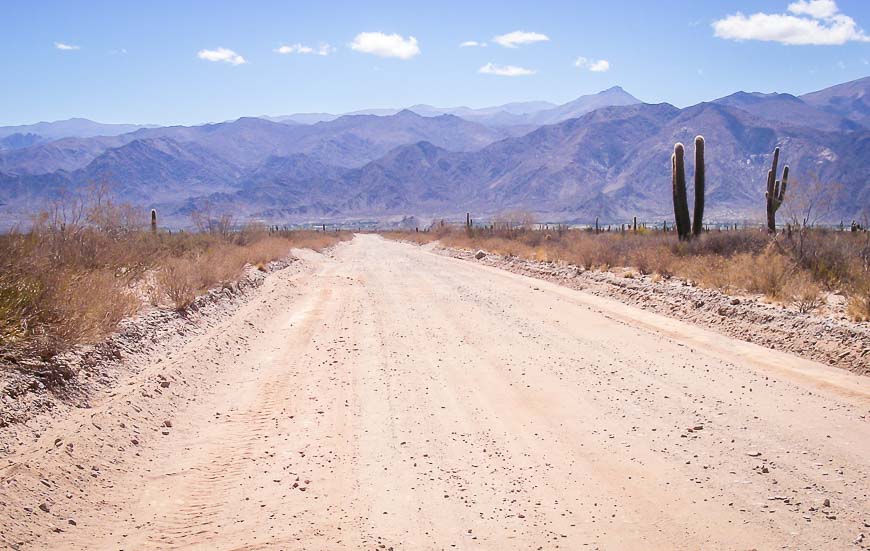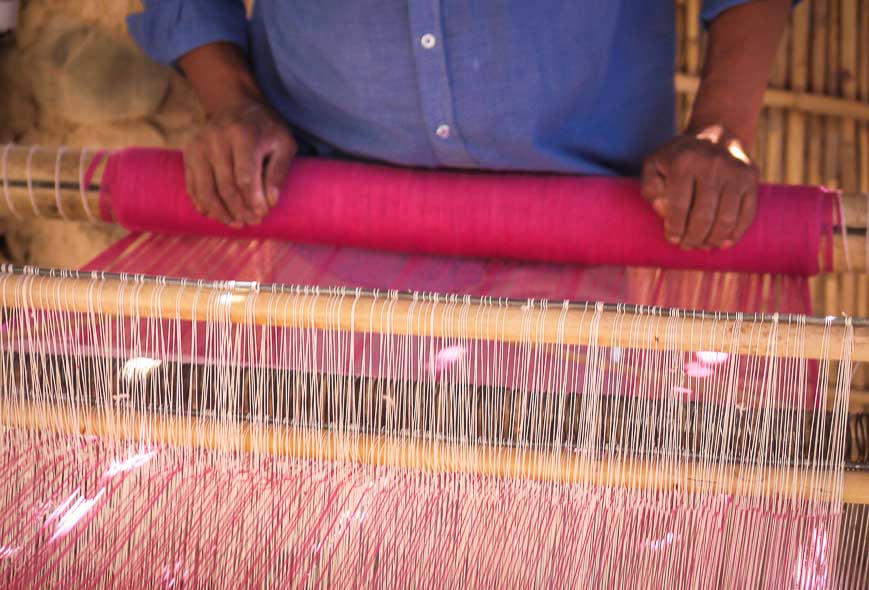 Molinos – a great stop on the Salta Tucuman road trip
Molinos was a treat. It's a small mountain town with a giant church- no surprise there. But it would be worth spending an extra day here to ride horses or just to relax.
We stayed at the Hacienda de Molinos – home to the last Governor of Salta and a fantastic spot. It features an open courtyard with 18 rooms. Rooms have views of the Calchaqu­ River and the gorgeous red mountains. There's a very nice sized pool and the food is incredible – the best on the whole trip – which is saying something.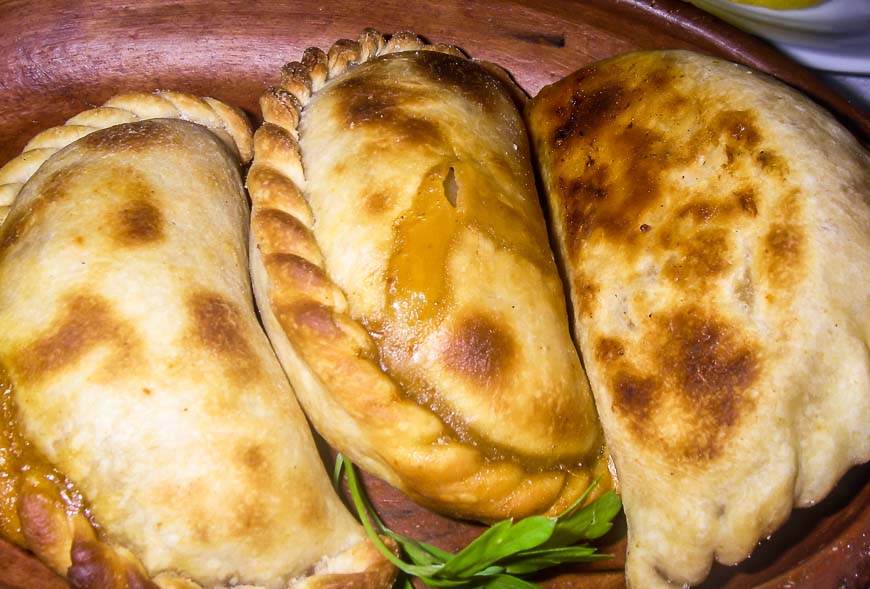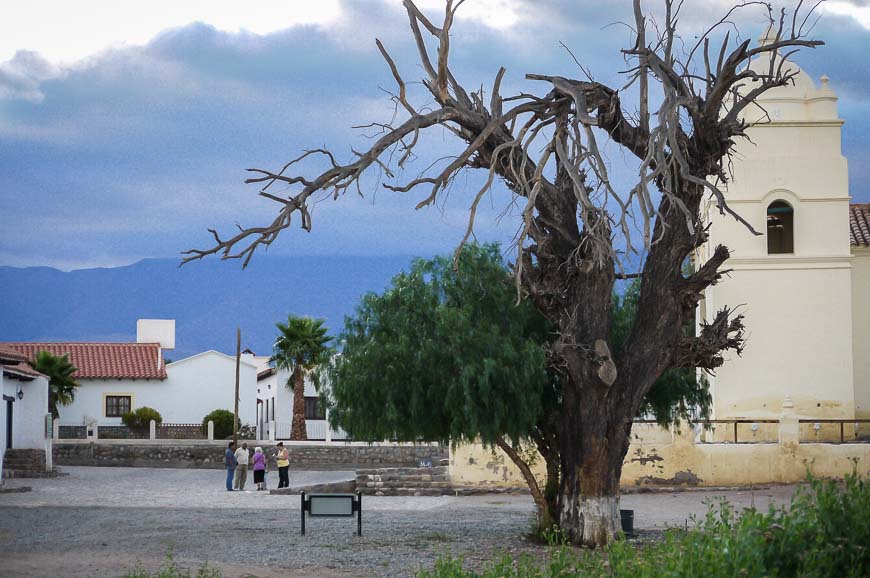 Day 2 – Molinos to Estancia de las Carreras near Tafi del Valle
The second day ended up being even longer on the road then the first day. Again we started off the day by driving through fantastic countryside. We ended up with a flat tire before lunch so our time in Cafayate was cut short. Cafayate is worthy of several days especially if you're interested in spending some time wine tasting.
We only had time for one wine tasting, which we did at the Bogega Nonni. Then it was off to the Ruinas de Quilmes (remains of the largest pre-Columbian settlement in the country) where again we had just enough time to climb the trails and get a bird's eye view of the ruins and the valley.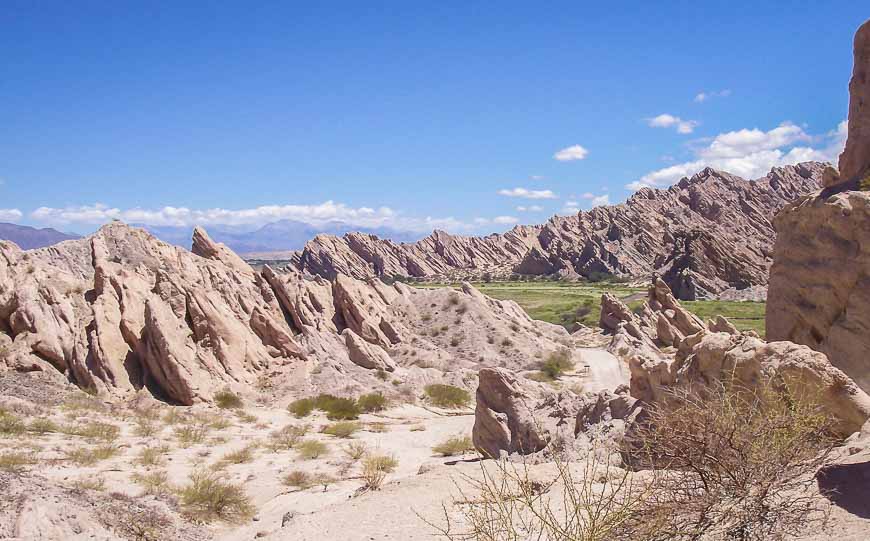 Salta Tucuman road trip – stop at Ruinas de Quilmes
We only had time for one wine tasting in Cafayate, which we did at the Bogega Nonni. Then it was off to the Ruinas de Quilmes (remains of the largest pre-Columbian settlement in the country) where again we had just enough time to climb the trails and get a bird's eye view of the ruins and the valley.
Estancia de las Carreras
After the ruins we drove across the valley and then switch-backed our way again up into the mountains, looking for the Estancia de las Carreras, another fantastic small hotel near Tafi del Valle. Rooms were well appointed and the place oozed history. It was built by the Jesuits in 1718 and the common room is filled with artifacts. Again meals are excellent and it would make a terrific base for a few days of hiking or horseback riding.
Day 3: Estancia de las Carreras to Tucuman
Our last day passed in a blur. We drove through the lush, green hills surrounding Tafi del Valle. We had just enough time to visit some standing stones before we drove on through the jungle and down thousands of feet to reach the humid and not very pretty city of Tucuman.
And so ended our altogether too brief visit to this section of Argentina. Nick dropped us off at the bus station and a few hours later we were on a night bus to Mendoza. It doesn't get any easier than that.
Further information about the Salta Tucuman road trip
Tour costs were approximately $US225 per person – included Nick and the car.
Both haciendas were roughly $US140 per night.
Lunch and dinner were extra.
Further reading on things to do in Argentina
Click on the photo to bookmark to your Pinterest boards.