If you're looking for a beautiful coastal hike that delivers superlative views along with big time drama complete with crumbling cliffs and pounding seas, then head for the Stornetta Public Lands, just north of Point Arena and south of Mendocino.
Hailed by the New York Times as the #1 spot to visit in 2014, the Stornetta Public Lands are part of the California Coastal National Monument System – and the first onshore unit.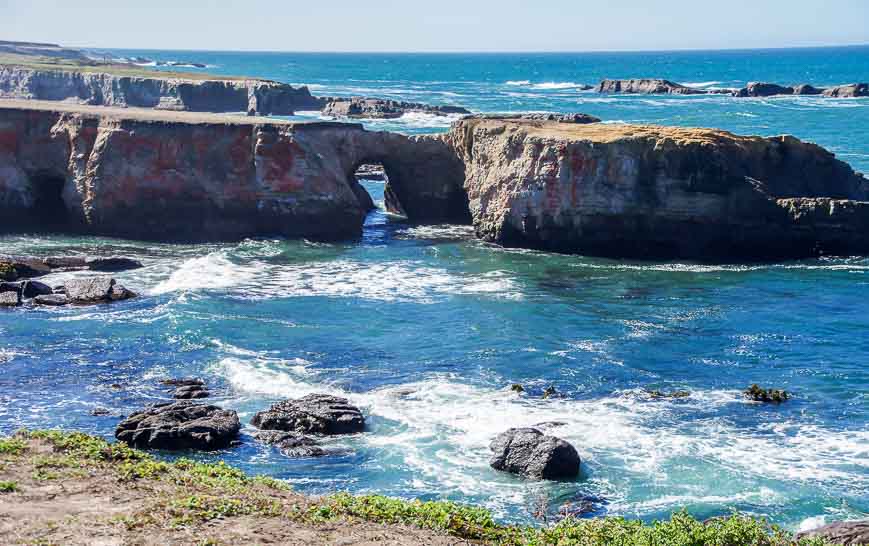 You only need a few hours to explore the area on foot though if you're a photographer or deeply interested in nature, geology or birds, you could easily spend a full day.
We did the walk with Margaret Lindgren, owner of Unbeaten Path Tours. Her enthusiasm about the area is contagious and her knowledge covering a wide range of topics – from geology to marine life to birds to blowholes, is excellent.
What the hiking on the Stornetta Public Lands is like
Over the two hours we hike with Margaret we skip from subject to subject depending on what we're seeing. The area is hugely important for it's the meeting ground for southern and northern species.
On the day we visit we see only one seal, but often you can see loads of them along with sea lions. In spring look for grey whales during their migration. Overhead, ravens circle constantly but there isn't a crow in sight. A few deer lope through the fields but that's it for land mammal sightings on our visit.
Sea Lion Rock
Our first stop is across from Sea Lion Rock. Margaret tells us it's an important nesting ground and a "truck stop" for pelagic cormorants. She goes on to describe the differences between pelagic, Brandt's and double crested cormorants – all fascinating stuff that would make great questions in a Trivial Pursuit game for nature nerds.
I mention the growth at the edge of the water line as seen in the picture below. Known as sea palms, a species of kelp, Margaret explains that the navy spent time studying them because of their incredible ability to endure a constant battering of waves. She also says they're edible and best eaten pickled.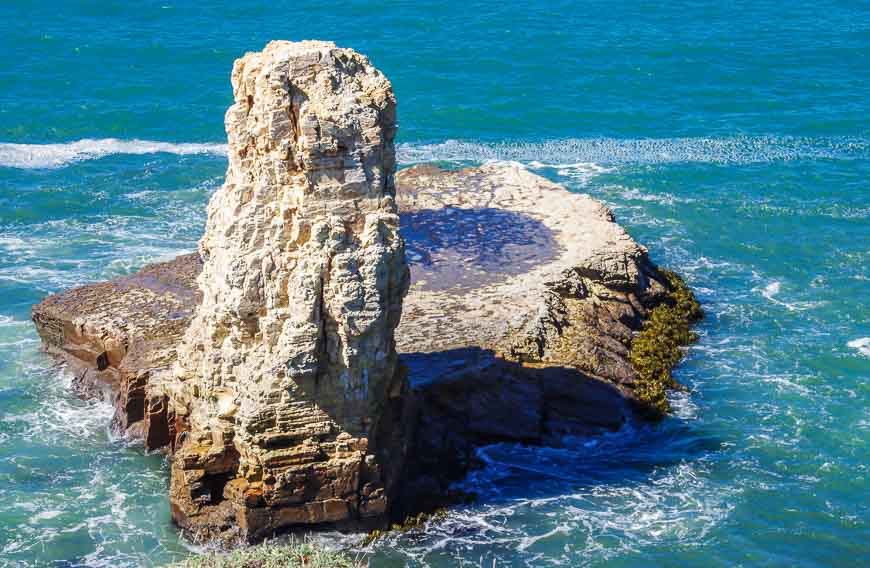 A family of blowholes
We continue walking along the coast until we reach an area of blowholes. Margaret calls them a family of blowholes as they are of all different sizes – some just forming and some that have ultimately collapsed into the cave below. The bottom line – watch where you're walking.
The blowholes develop from fracture zones or faults that the ocean has preyed upon. Eventually with the constant force of the pounding waves they work their way from the sea under the land to surface.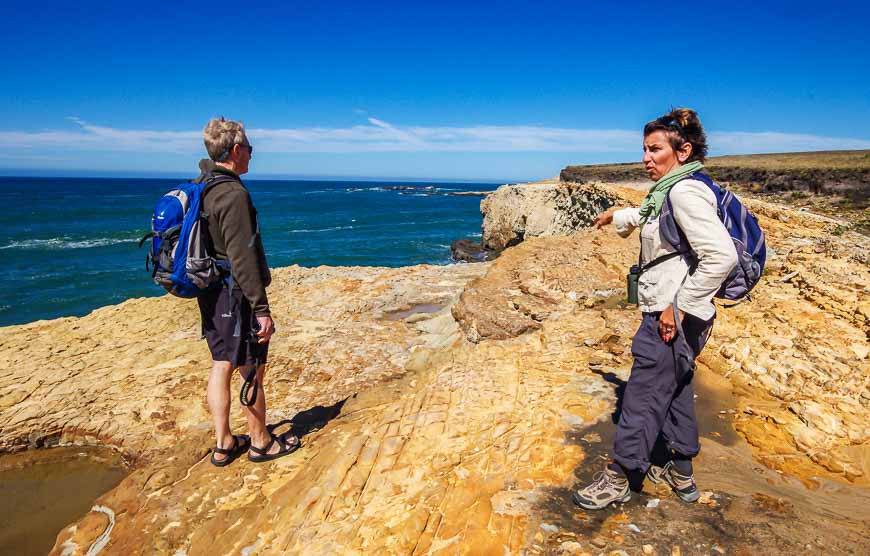 We turn around and retrace our steps to the cars once we reach a fenced area housing an old Loran station used during World War II.
Over the two hours we have covered a range of topics in such depth that John and I are left feeling very impressed with Margaret. The two of us don't often do tours but we're finding – especially on intimate ones like this, that we gain such an appreciation for an area – and learn far more than we ever would on our own.
Getting to the Stornetta Lands
Access to the Stornetta Public Lands is via the road to the Point Arena Lighthouse. There is no formal parking lot so look for a spot along the side of the road where you see a sign, about 400 metres before the lighthouse. Wear shoes – as opposed to sandals to avoid any thorns.
Further reading on things to do in California
Click on the photo to bookmark to your Pinterest boards.