You've put a lot of work into planning a multi-day backpacking trip but it turns out to be a disaster. You want to try it again but you haven't decided if it's worth the effort. Maybe you'll just stick to day hikes instead.
If this sounds like you, don't give up on backpacking. It's always going to be one of the best ways to get into areas that are off limits to day hikers. Instead learn the secrets of a successful backpacking trip, follow them – and voila. I can almost guarantee a positive experience. Here are my 7 secrets to a successful backpacking trip.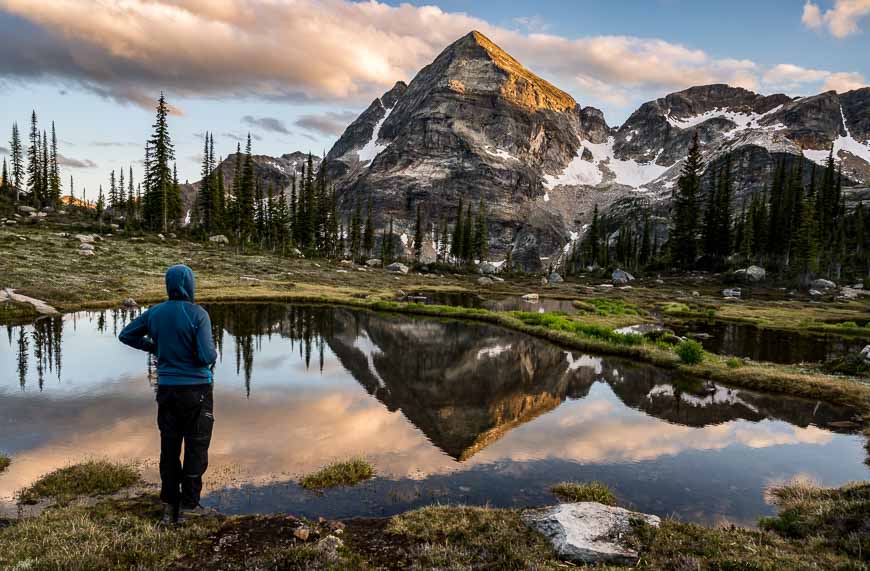 This post includes some affiliate links. If you make a qualifying purchase through one of these links, I will receive a small percentage of the sale at no extra cost to you. Thank you for your support.
Choose your hiking companions wisely
If you've never hiked with someone before, a multi-day backpacking trip is not the time to test the waters. Plan on at least a hike or two before the main event.
You want to see if you're compatible when it comes to hiking styles and pace. Do you like to stop often to take photos while your friend is driven to reach camp? Do you like short breaks to quickly re-hydrate and eat a bar or do you always wait until lunch time? These are just a few of the questions to ask yourself when there are just a couple of you.
If you're going to be part of a group, do you like the people in your proposed group and how do you think the group dynamics will play out over a few days or even a week?
Will there be sharing of tent setup and cooking duties? Do people move at similar speeds? Do you have the same goals? Are you on the same wavelength for starting times each day? How well do you communicate?
The bottom line – nail these important points down and if you have serious misgivings about your hiking partner pull out well in advance of the proposed trip.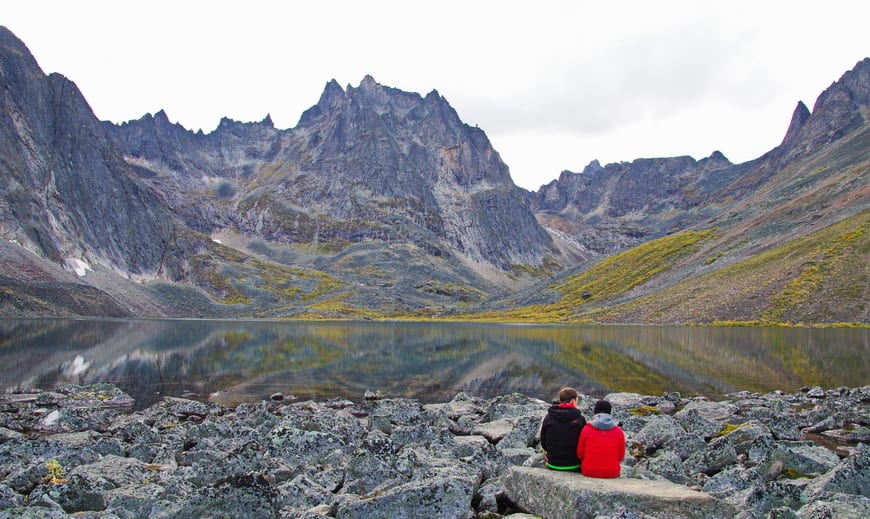 Get in shape before the trip
Most of us don't carry a backpack around in our day to day life. And unless we make a point of it, many of us don't stretch, do circuit training or any of these 7 way to get fit that take just 10 minutes a day as suggested by Backpacker Magazine.
Have a read. The bottom line. Start well in advance of your trip and vary your routines. Consider hiring a personal trainer for a program and then once a month get it fine-tuned as you progress.
Pick a backpacking trail that suits your ability
Do some research beforehand. Look at a host of trips you'd like to do and then narrow it down based on what will be a good fit with your skill level and time frame.
If you're not great at navigation stay with a signed trail. Hate climbing with a loaded backpack? Pick something with less elevation gain. Not sure about a description of a trail? Go online and Google the trail – then follow-up with bloggers who have done it and can offer personalized advice.
And just as an FYI in the Canadian Rockies – book as soon as campsites open for the best choice of backcountry campsites. Be flexible and have other dates in mind. Avoid weekends. Or call the parks and inquire as to whether they have last minute cancellations.
Be realistic about the distance you can cover each day
Like the look of a 75-kilometre trail but you've never hiked more than two days in a row? The West Coast Trail on Vancouver Island would be a great example and while many people do it – I'd recommend working up to it so you fully enjoy the experience.
If you train for it, anything is possible, but don't leave the conditioning until the week before. You also risk injuring yourself and may put others in a predicament. If you keep the mileage to a realistic level based – perhaps adding a day if necessary, then the longer trails will be a lot more fun.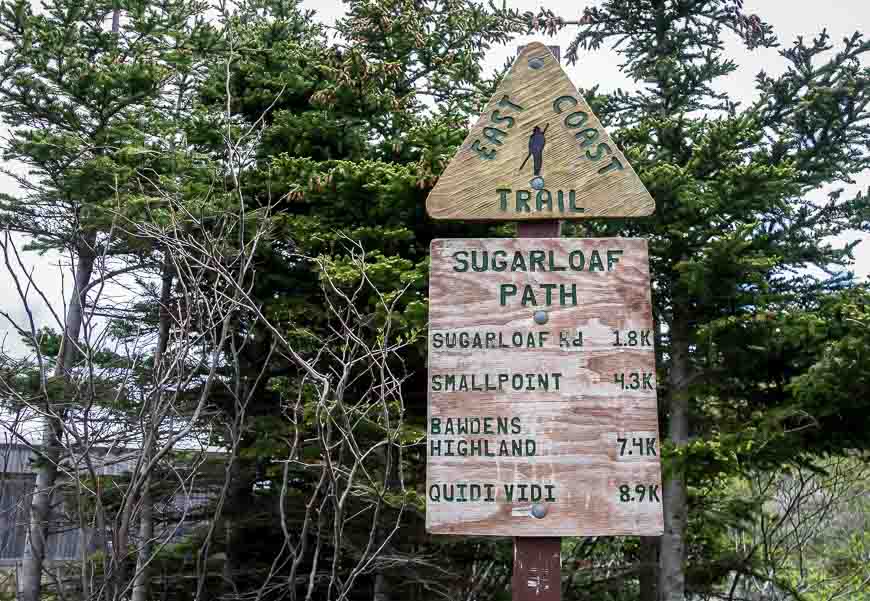 Divvy up the camp chores so no one feels put out
You're arrived at camp, bone-tired and famished and all you want to do is chill. There's nothing wrong with that – but hopefully you aren't the only one doing the chilling while everyone else is working. Trust me – you'll never be asked to go on a trip again.
Before you start off on a backpacking trip talk about how you're going to handle the day to day chores. Does one person put up the tent while another gets going on the food or filters water? Do you alternate chores every day? Who gets out of bed to make coffee and who does dishes? It will be a far more congenial trip if the air is cleared before you start the trip.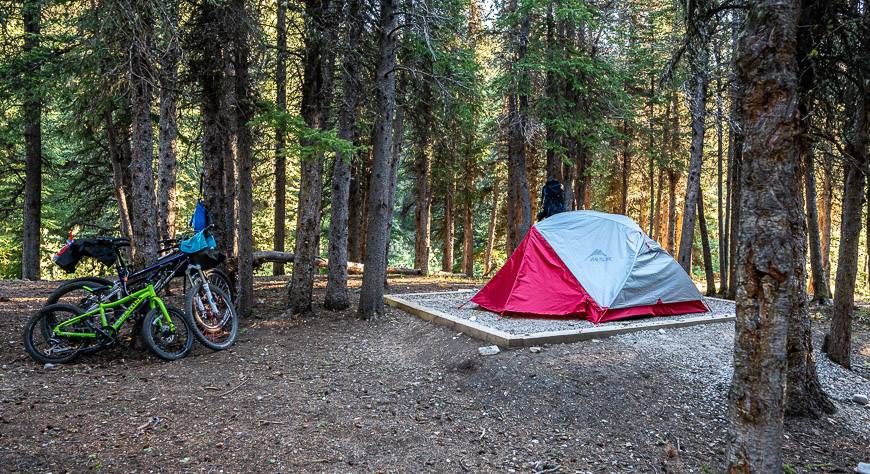 Be prepared for whatever comes your way
Mental preparation is as important as physical preparation. Attitude is literally everything – and even the most dire circumstances can be tolerated if you're mentally tough.
If you're a complainer keep quiet and learn to suck it up unless it's really serious. Plan for the worst and hope for the best.
Take the right gear
Always pack the 10 essentials – map, compass and/or GPS, headlamp and extra batteries, fire starter and waterproof matches or a lighter, a first aid kit (it needs to be bigger and more comprehensive the longer the trip), extra food, water, sunscreen and sunglasses, extra clothing and an emergency shelter which can be as simple as a heavy duty garbage bag. Don't forget the bear spray either.
What to wear on a backpacking trip
My recommendation is to pack light but smart. Wear quick dry underwear and a pair of shorts that move with you like the Alroy short from Arcteryx. They are extremely comfortable and dry fast.
If you're not a shorts kind of person check out the quick-dry Parapet pant. Add in a merino wool t-shirt (they don't smell even after days of hiking) a fleecy pullover and a down jacket with a hood for the cold nights.
If you're planning to backpack in Canada, always take rain gear. Arcteryx makes especially durable long-lasting pants and the Arcteryx Beta SL Jacket I swear by. Include a toque, a pair of gloves and several pairs of socks. I find merino wool socks to be especially comfortable and again non-stinky.
For footwear I recommend boots like the Salomon's X Ultra Mid 4 GTx® boot – the one's I've now worn for over a year on local mountain hikes as well as on a three week trek in the Indian Himalayas.
Read: How to Break in New Hiking Boots
If you take the right gear, clothes and attitude and you'll have an unforgettable experience. There is so much joy I personally get from backpacking that I think it's worth doing everything in your power to find the right hiking companions and then a backpacking adventure to match your goals.
Three stellar backpacking trips to consider
Click on the photo to bookmark to your Pinterest boards.