"You're skiing at Kicking Horse Mountain" my friend Judy says to me. "You do know it's a big gnarly mountain, don't you." "Oh yes" I reply. "Last year I tried a run from the top and couldn't see the tips of my skis for over half the run."
So it was with some hesitation that I returned to Kicking Horse Mountain Resort. I admit I was nervous. Usually I'm not a wimp but this mountain scares me with its high preponderance of advanced, super advanced and are-you-kidding-me runs. My goal apart from discovering the beauty of the area was to see if a middle-aged woman could find her groove and enjoy the mountain.
You can read my take about round two on the mountain on the piece I wrote for Snowseekers – Can a Middle-aged Woman Survive a Trip to Kicking Horse Mountain Resort?
This blog speaks to the beauty of the mountains at Kicking Horse Mountain Resort. It's raw and wilder than most. That's a good part of the appeal. But it's also a friendly mountain and there sure is a lot of local pride. I think you'll be able to see why.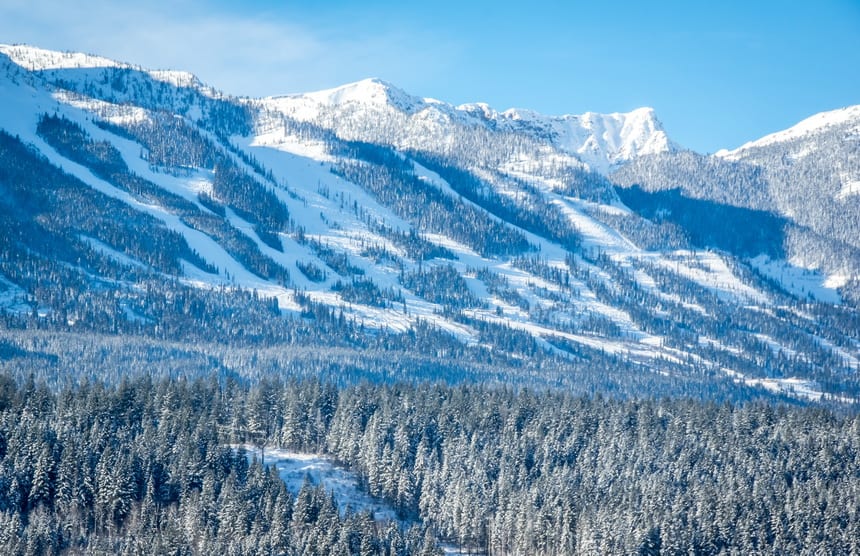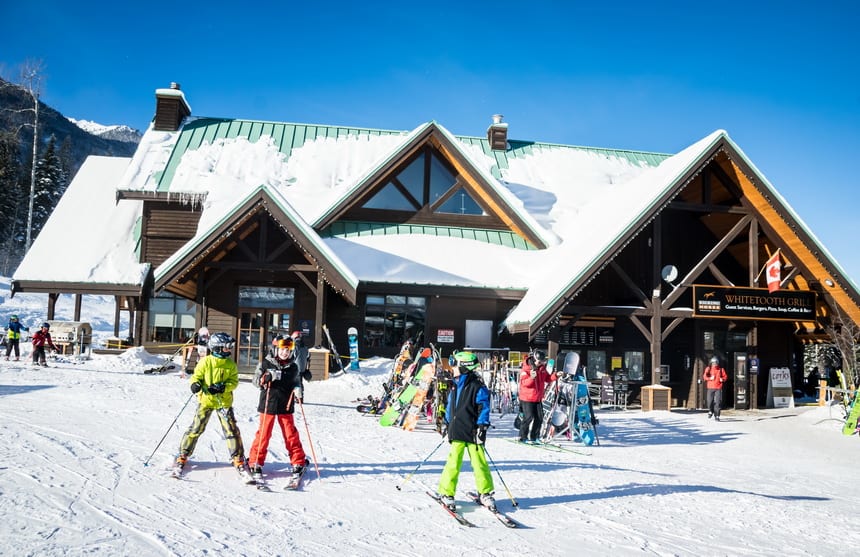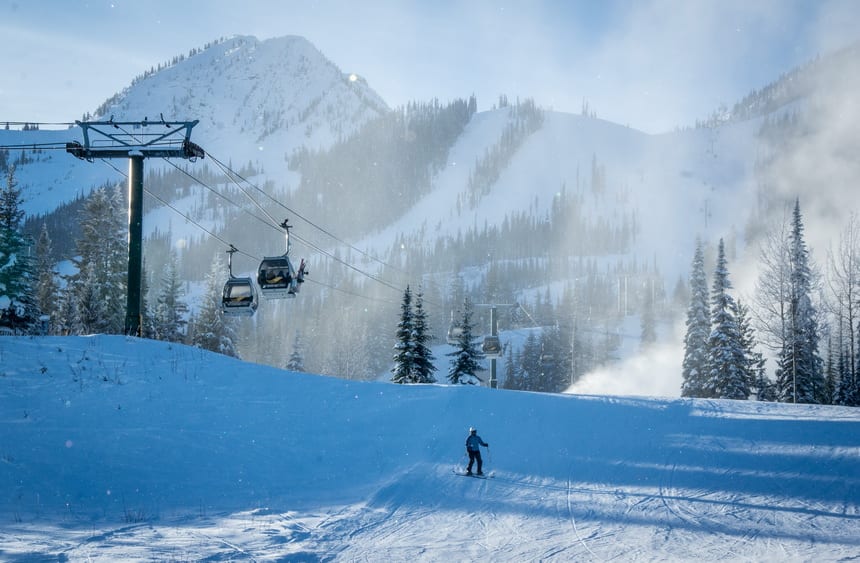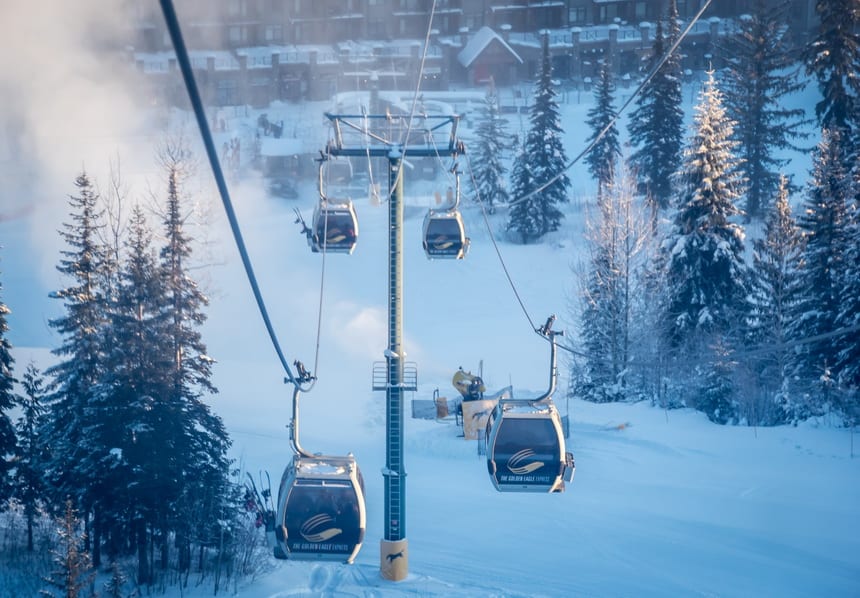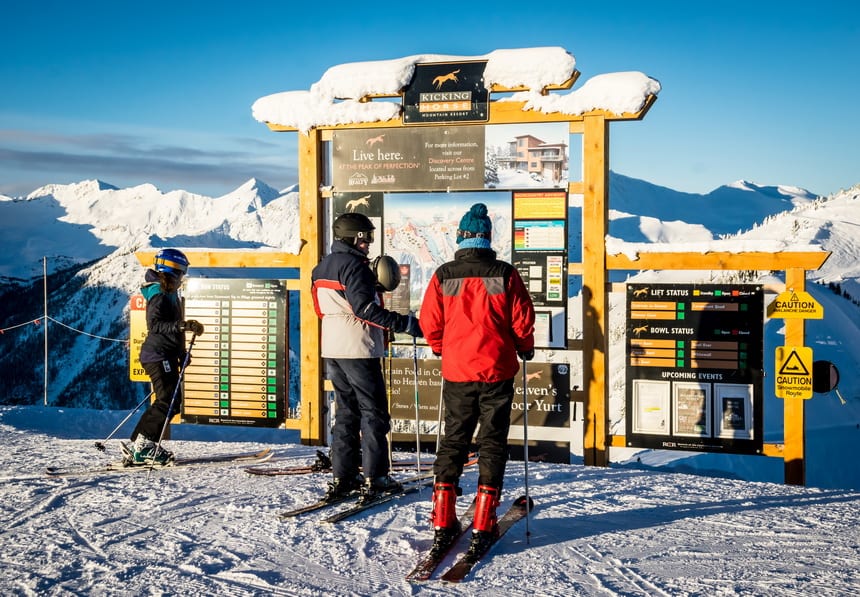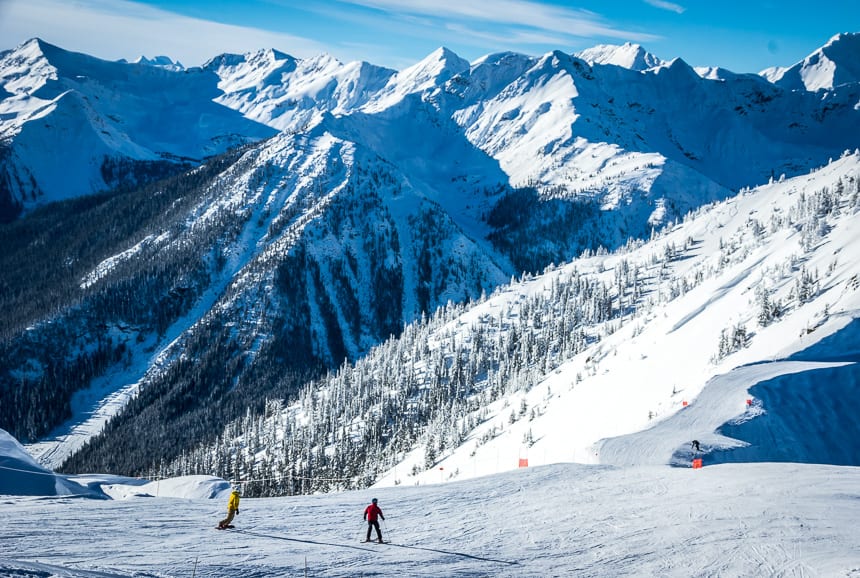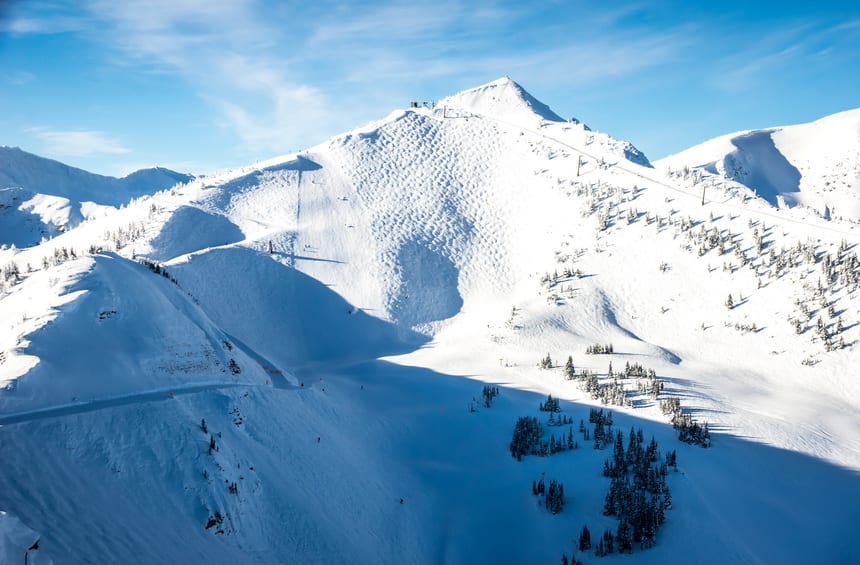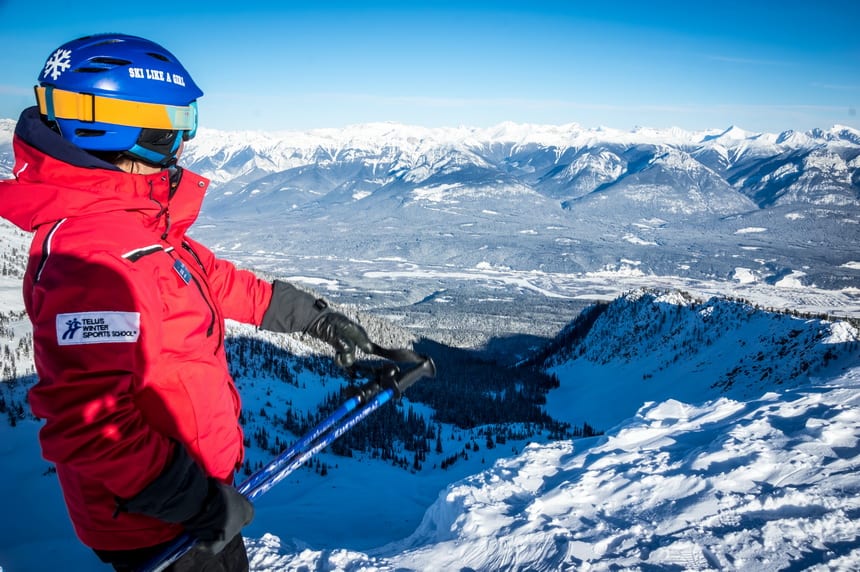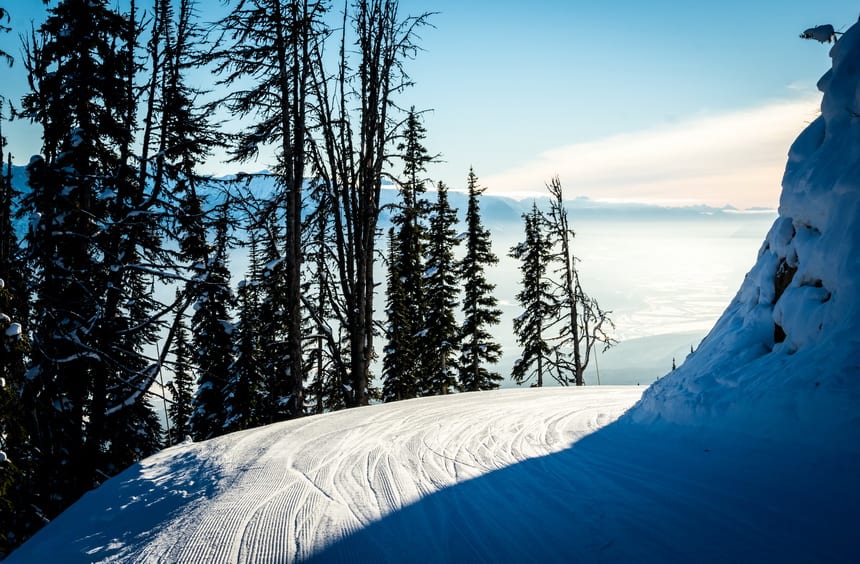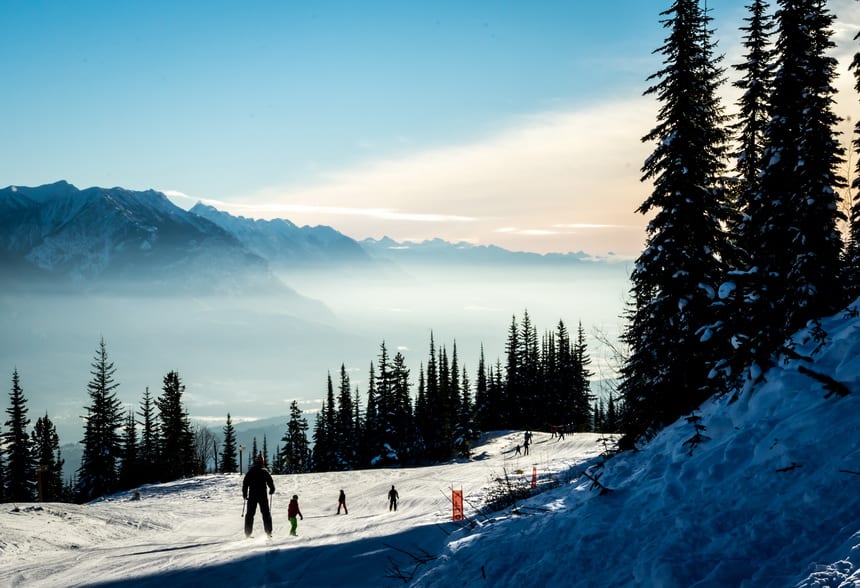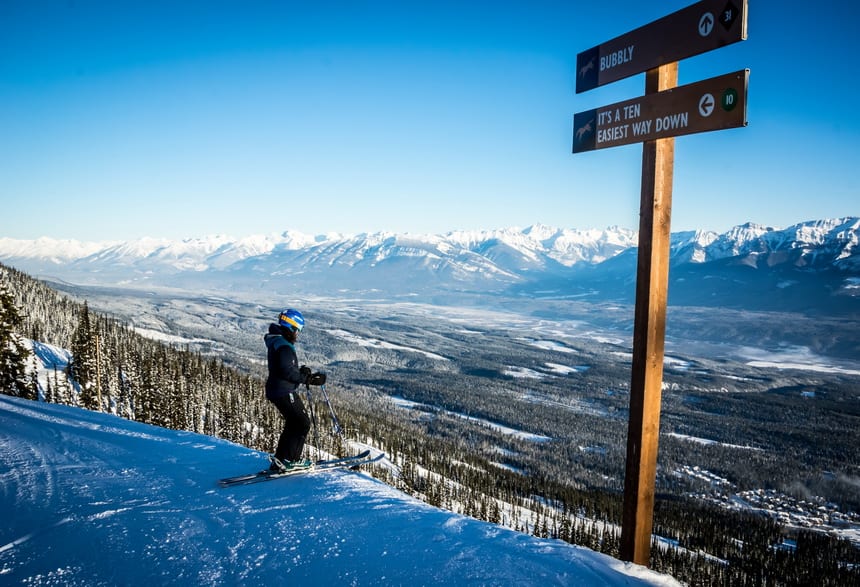 This post includes some affiliate links. If you make a qualifying purchase through one of these links, I may receive a small percentage of the sale at no extra cost to you. Thank you for your support.
Where to stay near Kicking Horse
There are plenty of chain hotels in Golden like the Prestige Inn near the gasoline alley strip where you can get a good night's sleep. (I stayed here and while not fancy more than adequate.) In Golden you might also like the Kicking Horse River Lodge, located across the street from the Kicking Horse River.
If you want to rent on the mountain check out Lush Mountain Accommodation especially if you want your family all in one building.
Three higher end B&B lodges are withing one block of the resort – Winston Lodge & Spa, The Copperhorse Lodge and Vagabond Lodge. I'd happily stay in any of them.
Further reading on winter activities nearby
Click on the photo to bookmark to your Pinterest boards.