The Beauty of Kicking Horse Mountain Resort in 20 Photos
"You're skiing at Kicking Horse" my friend Judy says to me. "You do know it's a big gnarly mountain, don't you." "Oh yes" I reply. "Last year I tried a run from the top and couldn't see the tips of my skis for over half the run."
So it was with some hesitation that I returned to Kicking Horse Mountain Resort. I admit I was nervous. Usually I'm not a wimp but this mountain scares me with its high preponderance of advanced, super advanced and are-you-kidding-me runs. My goal apart from discovering the beauty of the area was to see if a middle-aged woman could find her groove and enjoy the mountain. You can read my take about round two on the mountain on the piece I wrote for Snowseekers – Can a Middle-aged Woman Survive a Trip to Kicking Horse Mountain Resort?
This blog speaks to the beauty of the mountains at Kicking Horse Mountain Resort. It's raw and wilder than most. That's a good part of the appeal. But it's also a friendly mountain and there sure is a lot of local pride. I think you'll be able to see why.
Based on the photos – and not its reputation, would you like to ski at Kicking Horse?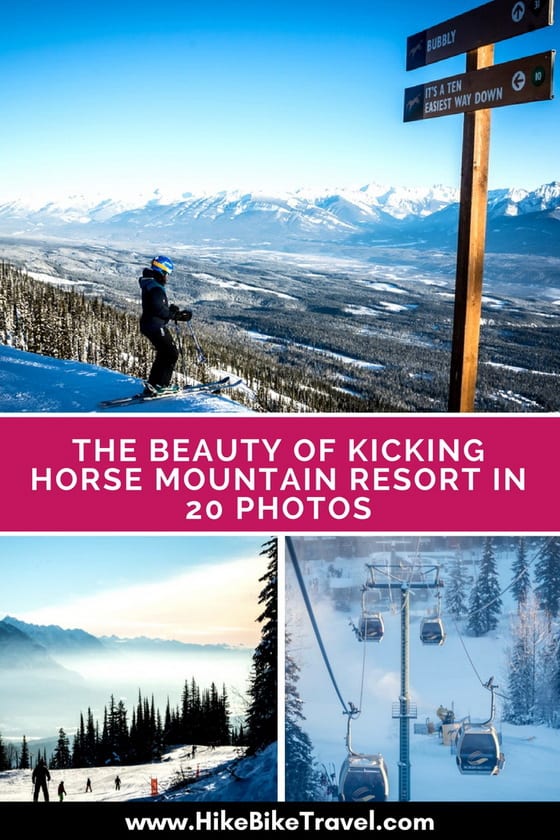 Leigh McAdam