I left you some time ago now at a buggy campsite beside a beautiful lake on the Gros Morne Long Range Traverse. Fortunately that day was as bad as the bugs ever got.
The third day of our Gros Morne Long Range Traverse hiking trip offered a stunning landscape from start to finish. It also produced some navigational challenges though fortunately we never got lost. Two other groups we met in the evening both got off course for a bit. The seven or eight kilometres we hiked took approximately five hours. There was a lot of time spent looking at the map to make sure we didn't stray off course.
Don't count on your GPS to lead the way. There are so many hills, valleys and lakes that it's never a straight line to where you really need to go.
Here's what our third day on the Long Range Traverse in Gros Morne National Park looked like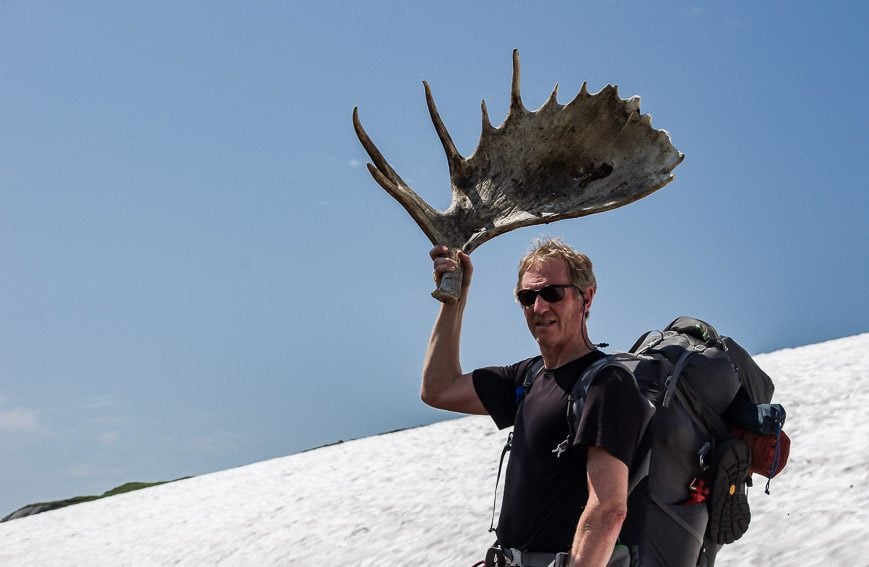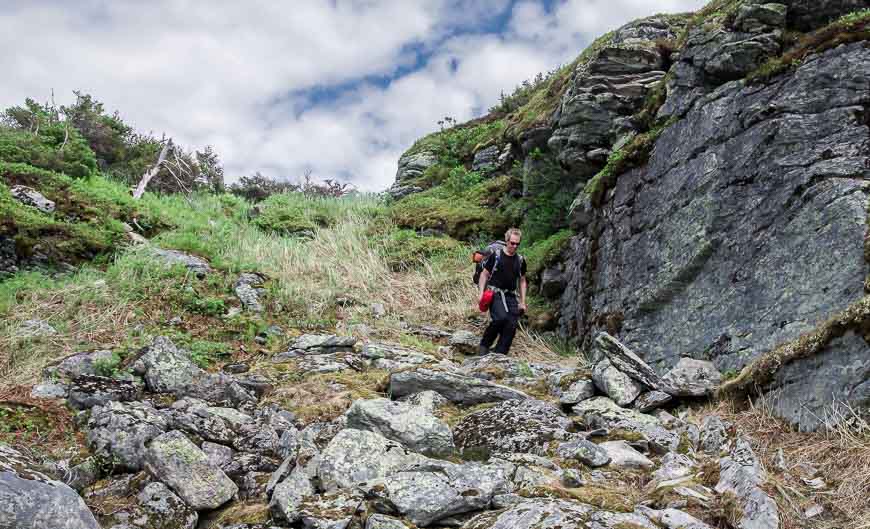 Camping on the Gros Morne Long Range Traverse
From high above this campsite we spied two new looking tent platforms off in the distance. But once we got to the campsite pictured below, the river seemed too dangerous to cross. We hadn't actually figured out at the time, that we would have to cross the river eventually to finish the traverse.
If you make it to this campsite, and you want a much nicer campsite that's only about 10 minutes away, then cross the river (there's an easy section almost directly in line with our tent) and continue hiking up for a few hundred metres.
As you're hiking, look for the tent pads on your right. There are only two of them so there's more privacy as well.
After dinner we spent some time exploring the hills in and around the campsite. Not only were the views sublime, but it was a treat to hike without a thing on our back.
Our third day was a glorious day. In hindsight, we could have made it to the next campsite at Ferry Gulch but it was a treat to explore the nearby hills after dinner.
For more information on Gros Morne National Park visit the park website.
Further reading on the Long Range Traverse
Click on the photo to bookmark to your Pinterest boards.