You've got to hand it to the Indians. They know how to use humour to address bad driving habits in a way that I haven't seen in other countries. I used to drive to Seattle from Vancouver quite often and the first road sign you'd see entering the US was a threat – Litter and it will hurt. I much prefer the use of humour on the road signs in India.
Certainly the Indian drivers are still crazy – coming up right behind a car and passing on blind corners. Impatience must run in their blood. But I'm impressed at the government's attempt at humour to change behaviour. Whether the humorous road signs in India helps, I don't know.
Still the road out of Leh is a dangerous road, even though it doesn't make the list of 24 most dangerous roads in the world.
Road signs in India seen on the drive out of Leh
We had a four hour drive from Leh via the Lamayuru Monastery to get to the start of our multi-week trek in the Zanskar Valley.
Within minutes of getting on the highway the road signs appeared. You couldn't help but smile and laugh at many of the signs. I hope they bring a smile to your face too.
If married, divorce speed.
Live for today. Drive for tomorrow.
Speed thrills but kills.
Don't be silly in the hilly.
Be Mr. Late rather than late Mr.
Drink and drive. You don't survive.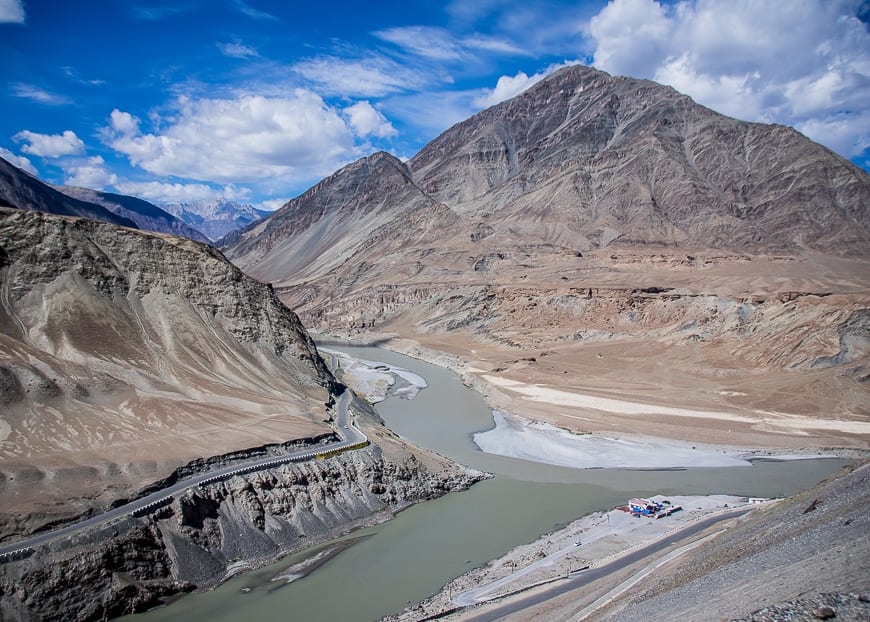 After whiskey, driving risky.
Life is short. Don't make it shorter.
Three enemies of road: liquor, speed and overload.
Accidents do not happen. They are caused.
Don't be Gama in the land of Lama.
On the bend go slow friend.
Start early. Drive slowly. Reach safely.
Always alert. Accident avert.
For safe arriving, no liquor driving.
Further reading on the Zanskar Valley to Indus trek
Click on the photo below to bookmark to your Pinterest board.