One of the places well worth visiting just south of the Canadian border is the city of Bellingham, Washington. Bellingham sits up in the northwest corner of Washington State just 70 kilometres south of Vancouver and about 150 kilometres north of Seattle.
There are lots of things to do in Bellingham, especially related to the outdoors. While Canadians have been flocking to the city for years – notably for cheap shopping at outlet malls – there's so much more to do than shop in big box stores.
Canadians have also discovered that it's MUCH cheaper to fly to many destinations out of Bellingham than it is out of Vancouver, sometimes almost half that of Vancouver. Bellingham is a great place to go for a weekend – no matter what time of year it is.
But what many Canadians – and Americans don't realize is that the city offers so much more than outlet malls and cheap airline tickets. I've spent quite a bit of time in Bellingham and can attest to the fantastic recreational opportunities, excellent restaurants and great shopping.
Updated October 2021. This post includes some affiliate links. If you make a purchase via one of these links, I may receive a small commission at no extra cost to you.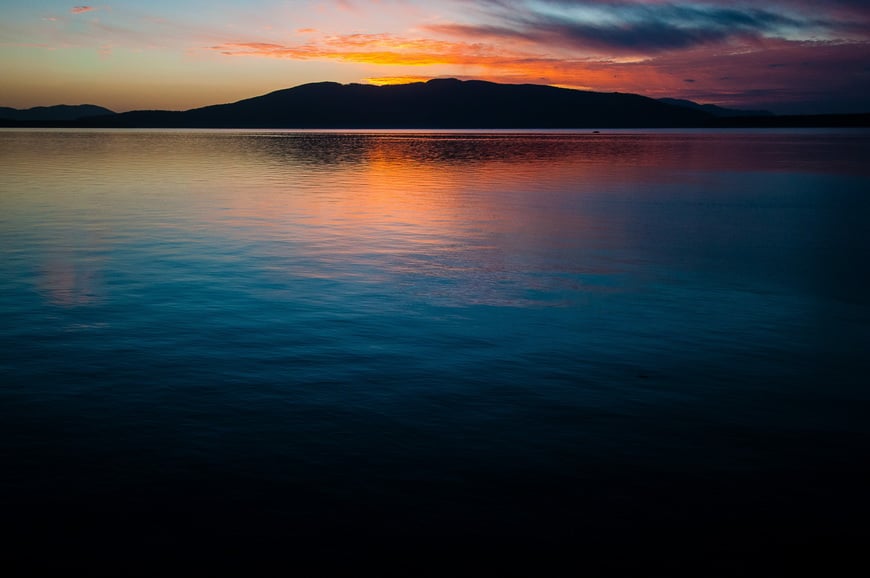 Where to stay in Bellingham Washington
My favourite hotel is the Chrysalis Inn and Spa. It's on the water in historic Fairhaven, a stone's throw from the waterfront boardwalk. The Fairhaven Village Inn is another favourite. If you're looking for reasonably priced alternatives you'll find plenty of chain hotels along I-5 as well as numerous B&B's.
Go shopping in Bellingham
For shopping Bellingham offers a lot for a city of its size. In Fairhaven I could lose myself for hours at Village Books, especially since I can grab something to eat at the onsite Book Fare Café.
Outdoorsy types will love the fact that there is a respectably sized REI in town (it's like an MEC with style for my Canadian readers). For grocery shopping that's actually fun, visit Trader Joe's (2410 James St.), home to the original Two Buck Chuck.
It's also enjoyable to wander downtown and walk the area bordered by Cornwall, Chestnut, Bay and Champion streets. Here you'll find some great restaurants and locally owned shops. Of course there are malls and big box stores galore but I've never spent much time in them.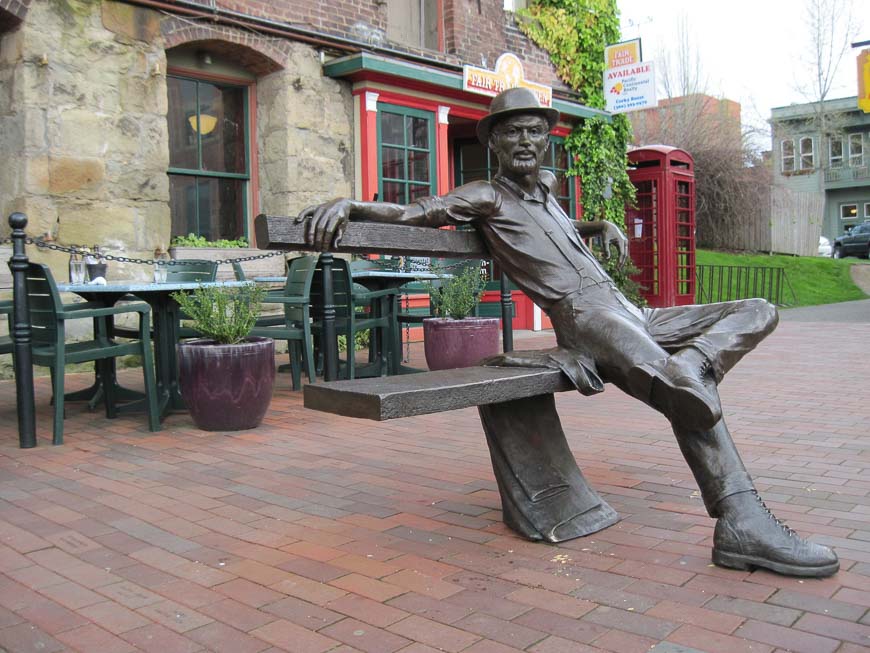 Take a hike in and near Bellingham
If you need a dose of fresh air there are several excellent places for a walk. For a dose of nature head to Lake Padden off of Samish Way. Look for the 2.6 mile trail that takes you around the lake.
For waterfront action be sure to take in the trail to trestle walk – which covers the area between Fairhaven and downtown Bellingham, with most of it along Bellingham Bay. In summer keep an eye on the water as the big ferries leave Bellingham for Alaska.
Should you need a caffeine fix before your walk, look for Woods Coffee at both ends of the trail. Beverages are served green – that is everything down to the straws is 100% recyclable and compostable.
Explore Bellingham on a bike
The Bellingham area also offers great cycling possibilities. There is a lot of rolling farm country which doesn't see much in the way of traffic as you head east. And before you venture out you can download a Whatcom County Bike map.
If you like organized bike rides there are three to choose from – and all are run on an annual basis; The Tour de Whatcom with 25, 50 and 105 mile loops, the Chuckanut Century Ride and Festival 542, previously known as the Mt. Baker Hill climb.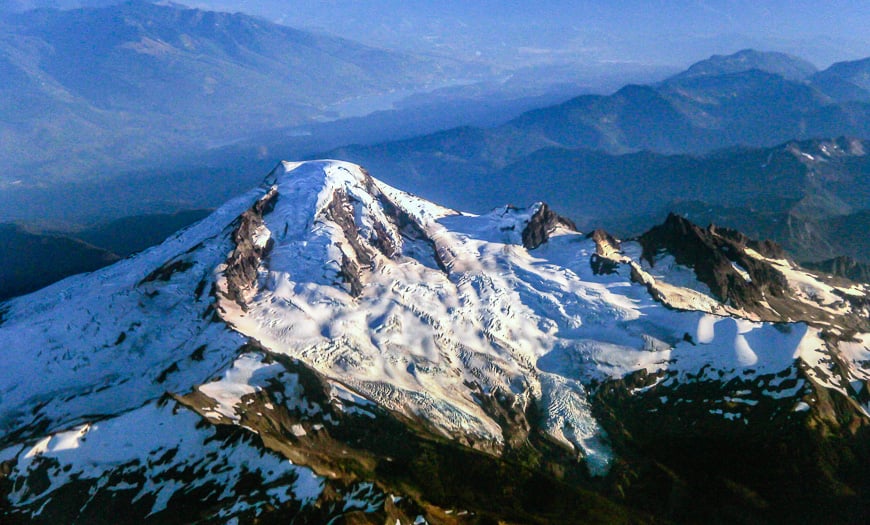 Go skiing at Mount Baker
Come winter head for Mount Baker Ski Resort, located about 60 miles east of Bellingham. In a good snow year it's reportedly an amazing place to ski – and full day lift tickets are only $75.46 in 2022, a bargain in this day and age. Seniors (age 60+) are just $63.43. They even have super senior pricing.
In the summer the area is laced with hiking trails.
Other things to do in Bellingham
Of course there are still more things to do in the Bellingham area. Go birdwatching at some of the state parks, head out for a day of whale watching, pick up a copy of the Whatcom Food and Farm Finder, and discover locally grown food or go to a theater performance at Western Washington University.
I think you can see that it's worth a visit to discover Bellingham. It's so much more than just an outlet mall or an airport!
For more information visit the official city website here.
Further reading on things to do in Washington State
Click on the photo to bookmark to your Pinterest boards.