Interested in what things you can do in Yoho National Park? This Canadian Rocky Mountain Park is one of the four contiguous national parks in the Rockies that received UNESCO status in 1984. Yoho National Park is located between Golden, British Columbia and Lake Louise, Alberta. The park which has been around since 1886, sits entirely in British Columbia, with a visitor centre located just outside the pretty town of Field.
Yoho National Park is famous for its high impact scenery. Stunning hiking trails – 400 km of them, can keep you busy for weeks. Throw in 28 peaks over 3,000 m and one of the highest waterfalls in Canada – Takakkaw Falls and you can see why it's worth a visit. And if you're into mountain goats, you'll find them here.
Include some of these sights and the following things to do in Yoho National Park.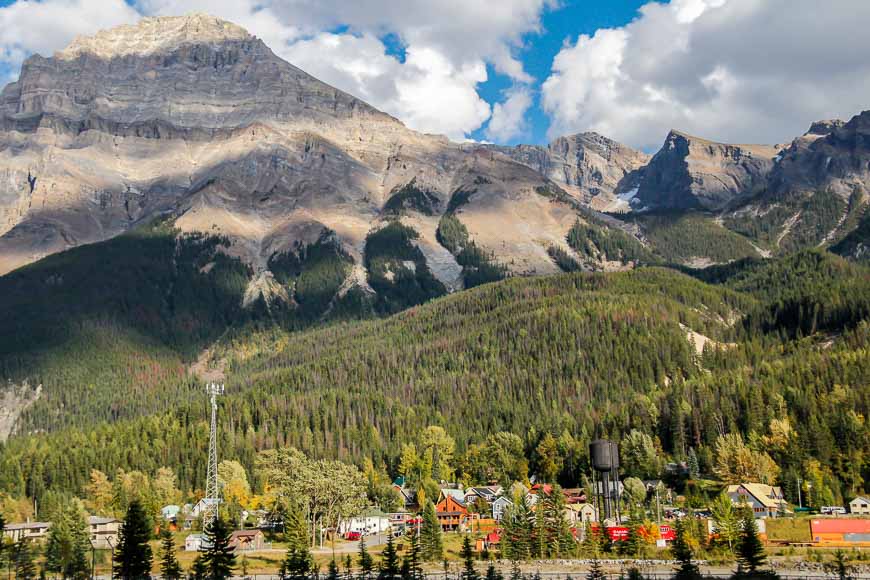 This post includes some affiliate links. If you make a qualifying purchase through one of these links, I may receive a small percentage of the sale at no extra cost to you. Thank you very much for your support.
Hike or canoe around Emerald Lake
Take a two hour hike on the trail around Emerald Lake. Rent a canoe and explore the lake. Better yet, stay at the Emerald Lake Lodge and enjoy the mountain scenery for a few days.
There's another hike you can do from the far end of Emerald Lake called Emerald Basin. It's an easy one that you can knock off in a few hours.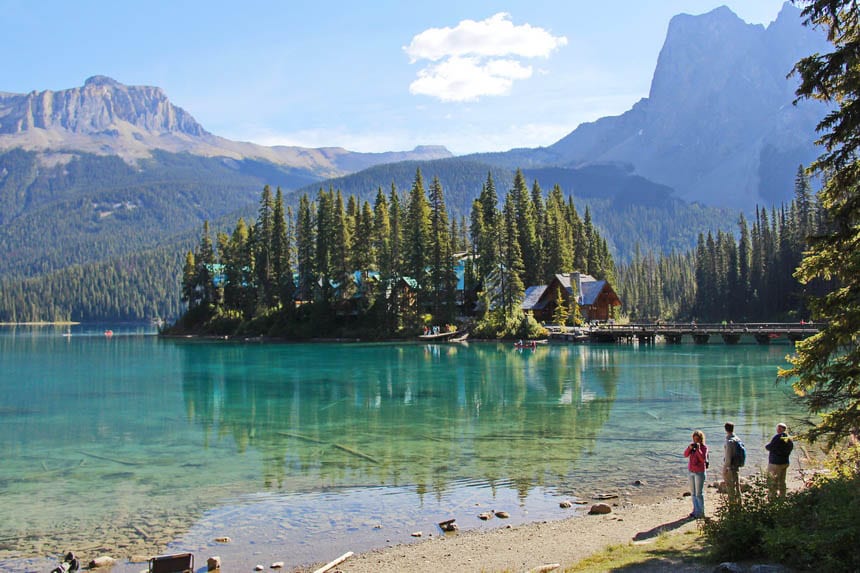 Check out Takkakaw Falls
Take the short hike to Takakkaw Falls (in Cree Takakkaw means "wonderful") and stand in awe of water cascading 254 m (833 feet). It's the second highest waterfall in Canada! There is a walk-in campground where you might score a campsite with a view, especially as it is first come, first served.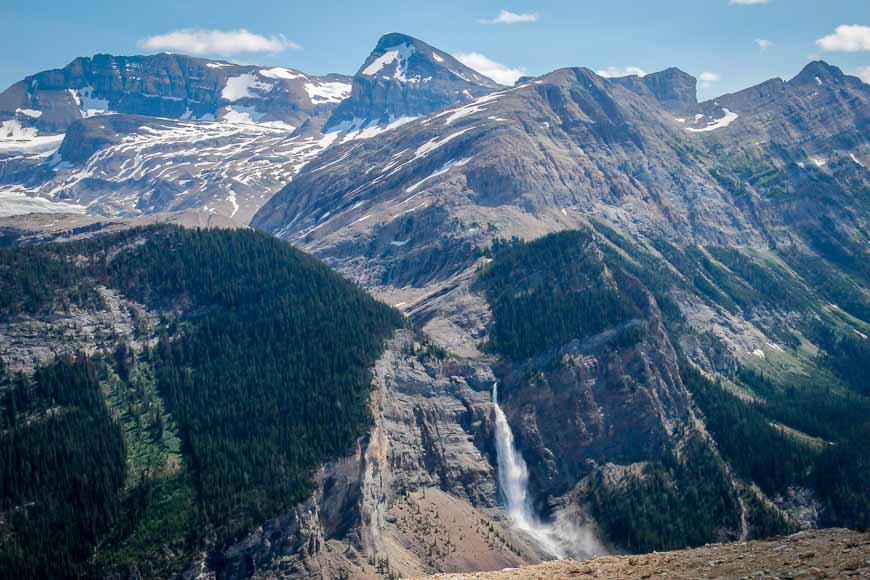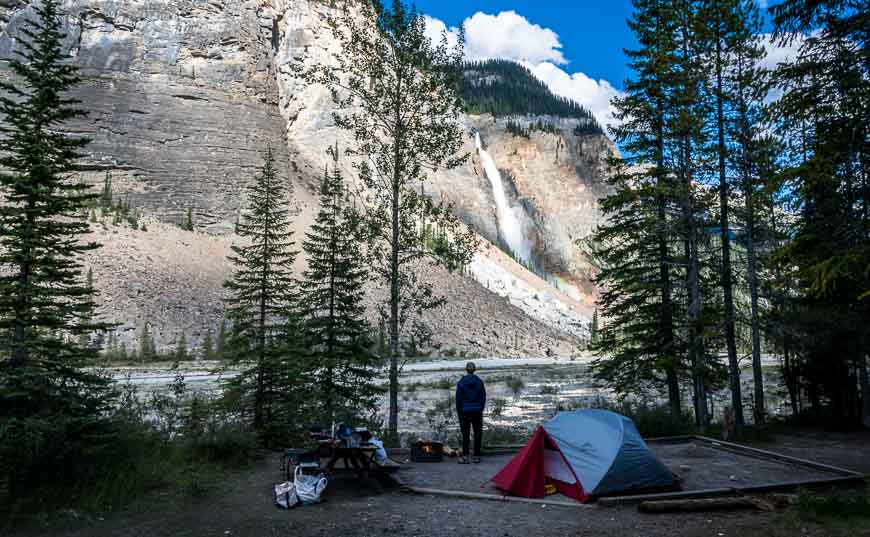 Do a full day hike in Yoho National Park
Do one of the outstanding full day hikes. You can't miss with the Iceline Trail (8 miles to 13.1 miles round trip) or any of the hikes that make up the Lake O'Hara Alpine Circuit. There's a week's worth of hiking in the Lake O'Hara area alone. The only problem with the Lake O'Hara hikes is that everyone else wants to do them too. In theory you could book the bus up and go for a day hike but it's really hard to score a reservation. Also try calling 1-877-737-3783.
You have two other options if you want to hike in the Lake O'Hara area – and you're going to need Lady Luck on your side. Book a few nights at the Elizabeth Parker Hut or try and get a cancellation at Lake O'Hara Lodge. Unfortunately, it's nearly impossible to score a room there in the summer. Still it's worth a try.
Other worthwhile hikes in Yoho National Park include Sherbrooke Lake/Niles Meadow, Kiwetinok Pass/Whaleback, Emerald River, Goodsir Pass and Paget Lookout and Peak.
You might enjoy: 10 of the Best Yoho National Park Hikes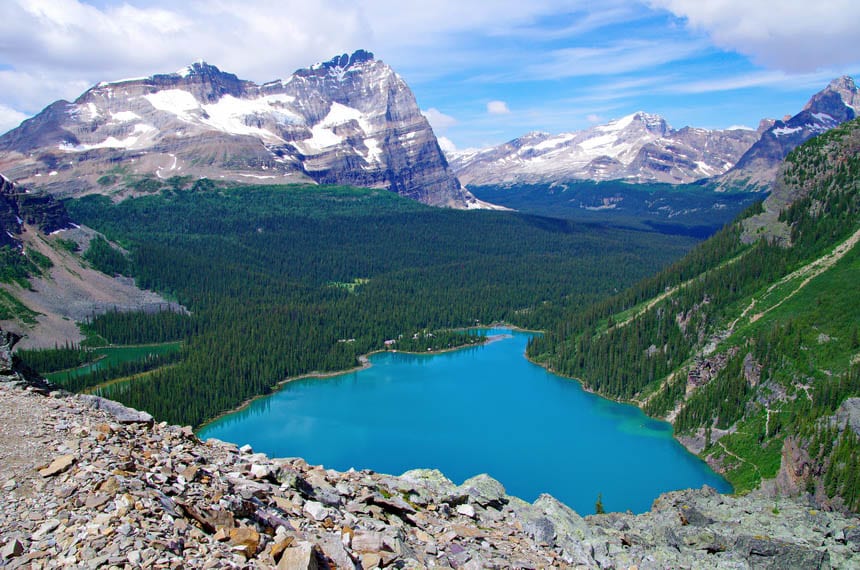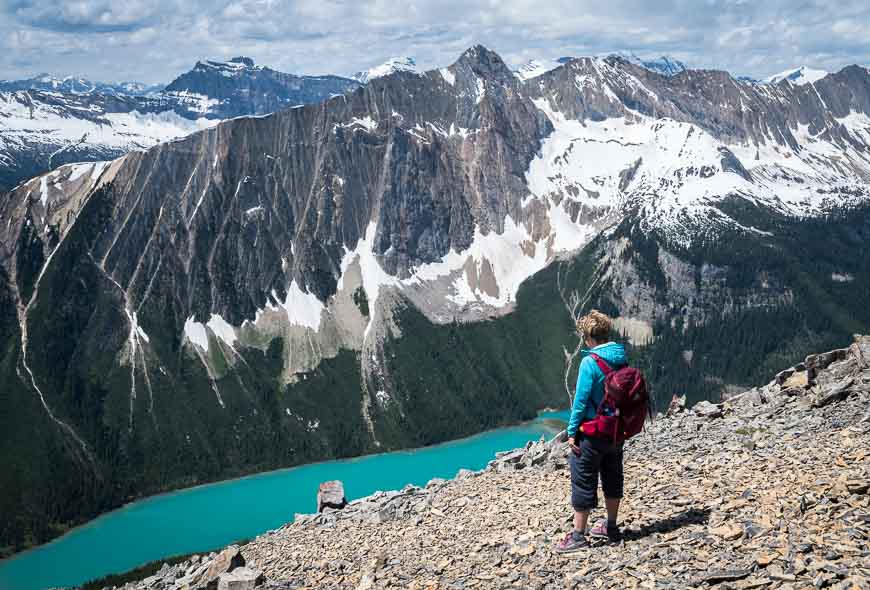 Hike to the Burgess Shale Beds
Another hike worth doing – and it's a long one – is to the Burgess Shale Beds – a UNESCO World Heritage Site. You're only able to visit with a guided group so you must reserve beforehand. The Wolcott Quarry overlooks Emerald Lake and is located above tree line.
It's a 22 km, 10 hour round trip hike. A shorter version to the Mt. Stephan Fossil Bed takes seven hours to complete. You can now reserve the Burgess Shale hike online starting March 29, 2023 at 8 AM MST or call 1-877-737-3783.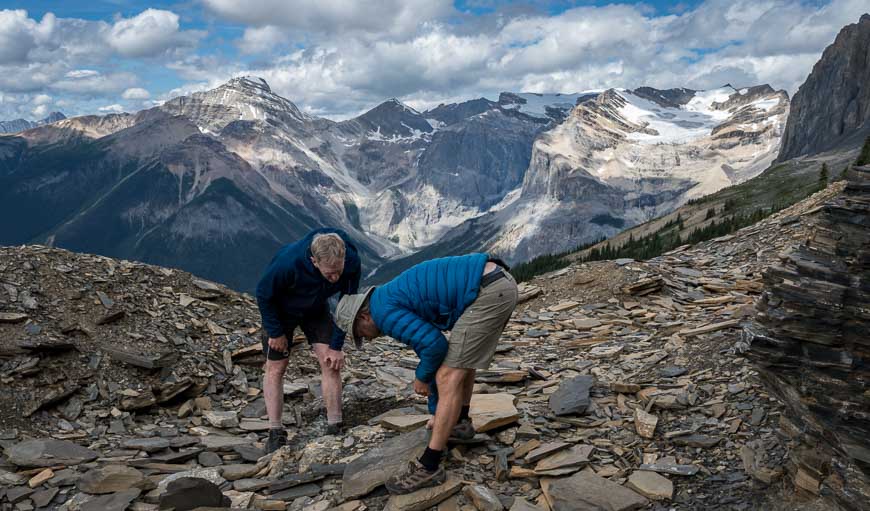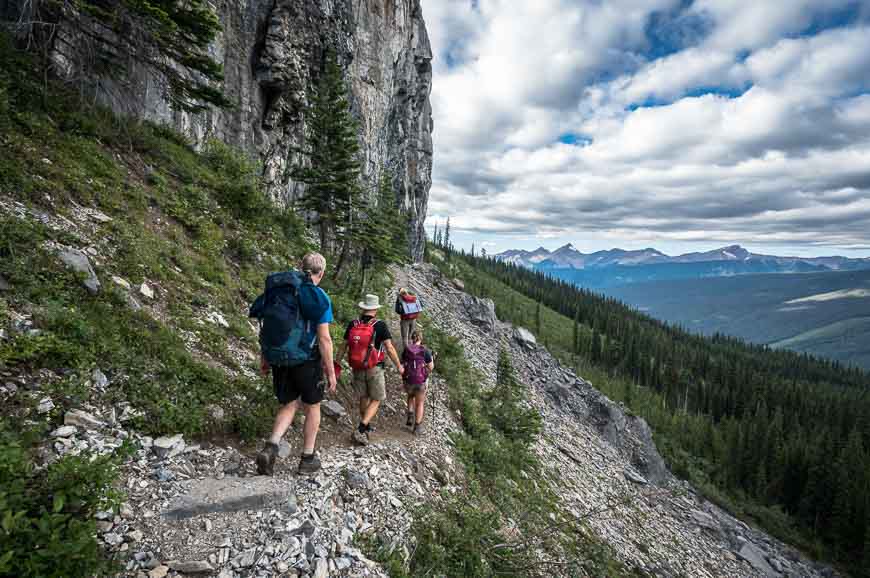 Visit Wapta Falls in Yoho National Park
Check out Wapta Falls, located 22 km west of Field. Its a short 1.9 km hike to the Kicking Horse River. While there is a lookout at the top of the falls, you need to get to the base of the falls to see the rainbow.
You can visit Wapta Falls year-round though it's a longer hike or snowshoe in winter as the access road is closed to cars, so you must walk it.
Visit the Natural Bridge in Yoho National Park
Don't miss a stop to see both the Natural Bridge and the Kicking Horse River in Yoho National Park. The river is an unusual shade of blue caused by light reflecting on the rock flour. The rock flour is basically very finely ground particles of rock held in suspension by the river.
The Natural Bridge is made of limestone sedimentary rock that has been eroded over the years by the Kicking Horse River. It's not a very big bridge and in fact more block than bridge like but it's definitely worth visiting.
There are viewing platforms to get up close to the spectacle but still exercise caution. Photographers will be in their element here.
The Natural Bridge is a short drive from Field – accessed off the Emerald Lake Road. You only need between 15 minutes and an hour.
Check out the Spiral Tunnels
There are two viewpoints where it's possible to safely watch trains. One is located on the Trans-Canada Highway 7.4 km east of Field. There's a big parking lot and lots of signage explaining about the Spiral Tunnels and Kicking Horse Pass National Historic Site of Canada. From this vantage point you can see the Lower Spiral Tunnel.
Look for the other viewpoint at a pull-off 2.3 km up the Yoho Valley Road. You'll see the Upper Spiral Tunnel in Cathedral Mountain.
Reportedly there are between 25 – 30 trains a day that use the Spiral Tunnels – but they aren't on a schedule. But if you're patient, chances are you'll see one.
Read about the history of the Spiral Tunnels.
Places to stay in Yoho National Park
If you need somewhere to stay or something to eat you'll find a few places in Field. I love this little town full of quaint houses with good mountain views. There are loads of B&B's – which you can't miss as you drive in on the main street. Plus there's a small hotel – the Kicking Horse Lodge. Adjacent to it is the Truffle Pigs Bistro where you'll find a friendly atmosphere, very good food and BC beer.
Another lodge worth a visit is Cathedral Park Lodge. It sits on the Kicking Horse River and is just minutes from the town of Field and Lake Louise. And of course there is Emerald Lake Lodge, always a favourite.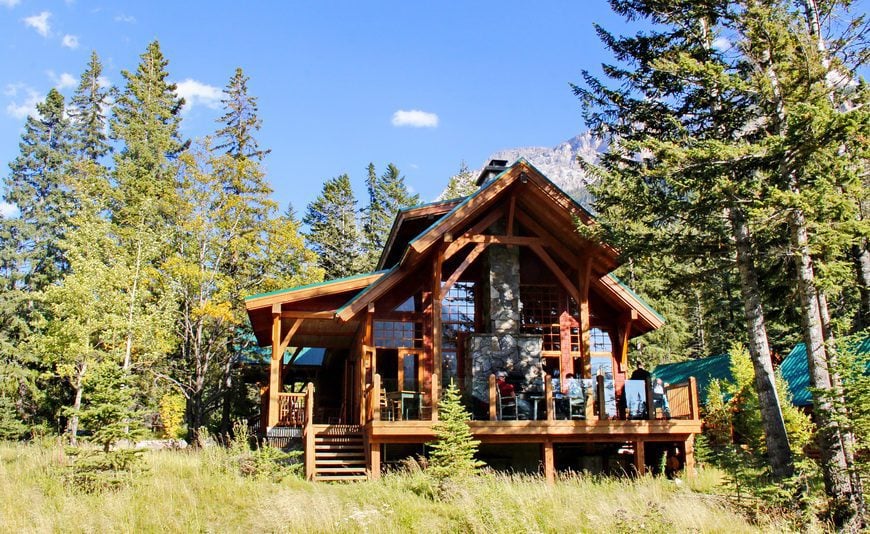 Click on the photo to bookmark to your Pinterest boards.