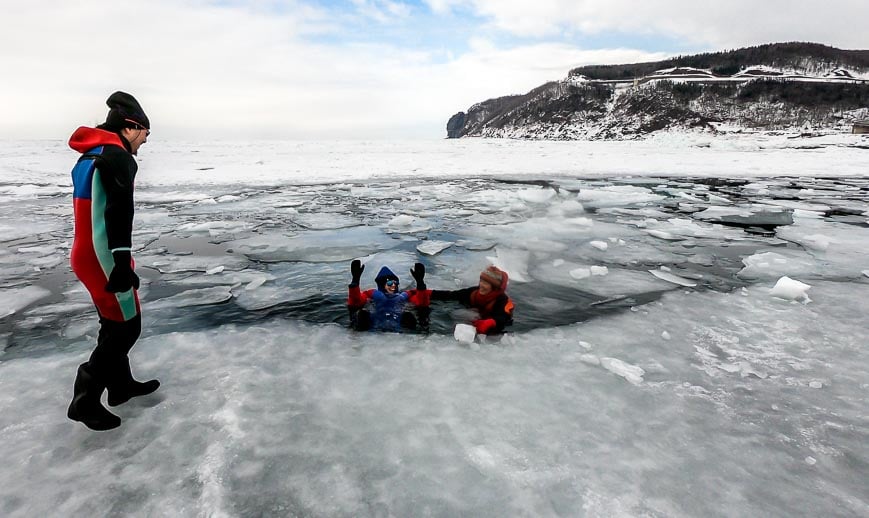 What to Pack for Japan in Winter
I made a winter trip to Hokkaido – Japan's most northerly main island. Before I left I was warned by the group that invited me to be prepared for chilly temperatures. They obviously don't live in Calgary where chilly takes on quite a different meaning. Still I needed to put some thought into what to pack for Japan.
Hokkaido, which is at the same latitude as Toronto, is famous for its spectacular mountain scenery, volcanoes, natural hot springs and ski areas. I am told that the average temperature in Sapporo in January is -3.6 °C and I suspect that's a moist rather than a dry cold which is always more penetrating, but still it's not the -25°C temperatures we sometimes get for a few weeks every winter. With that in mind here's what to pack for Japan in winter – appreciating that it can be rainy, snowy, cold and sunny.
Updated April 2020. This post includes some affiliate links. If you make a purchase via one of these links, I may receive a small commission at no extra cost to you.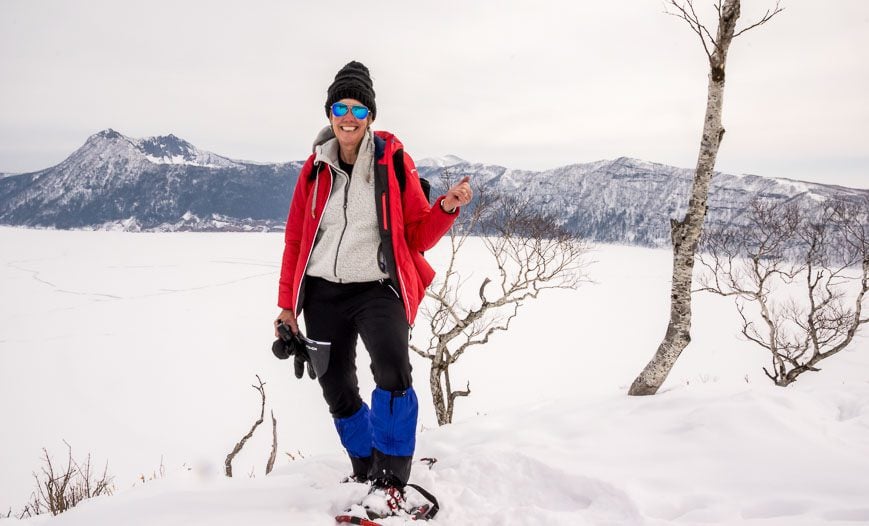 What to pack in Japan with winter activities and hot springs in mind
Over the eight days I'll be in Japan I have to pack for drift ice walking, downhill skiing, fat tire biking and snowshoeing – not to mention visits to onsens or hot springs, the Akan International Crane Centre and nightly dinners.
My goal is to take carry-on only so almost every piece I take will have to have multiple uses.
Enough

winter socks and underwear

for a week
One scarf
One buff – great for keeping the wind off your neck
One winter hat
One pair of gloves like these Summit G5 from North Face that feature a built-in overmitt; one pair of warm mitts

Buff, scarf, hat, mitts and and North Face gloves that have the option of added wind protection option

One pair of snow boots that I can wear on the plane
One pair of flip flops (for padding around hotels)
One pair of black leggings
Two pairs of comfortable pants for walking with one pair to be used for everyday wear and one pair for on the plane or in a relaxed setting like the Levita pant from Arcteryx
One Goretex raincoat – that can be also be used as a base layer
One warm coat that can be worn under the raincoat
One set of sleepwear
One fleece top with a hood like this one I love from Varg made from recycled wool
Two – three long-sleeved wicking shirts
One short sleeved shirt (I'll bring one of my Icebreakers)
One bathing suit (though they don't seem to wear them in onsens)
Toiletries and makeup
One pair of sunglasses (I'm a huge fan of Maui Jim)
A book or two, notebook, computer, phone, chargers
One GoPro
Camera and lenses with a battery charger
A few bars in case of travel delays
After I'm back from Japan I'll make any adjustments I deem necessary in the blog from my on-the-ground experience but I think I have enough clothes both to stay warm and to cover all the planned activities.
Further reading on things to do in Japan
Click on the photo to bookmark to your Pinterest board.
Thank you to Sporting Life for making this post possible.