Do you have a driving trip planned across Canada? Or perhaps between Winnipeg and Vancouver? If you do and you're looking for a great stop for the night or even longer, make the short detour off the Trans-Canada Highway and check out Maple Creek Saskatchewan.
Maple Creek Saskatchewan is home to a 5 million star B&B and within striking distance of Cypress Hills Interprovincial Park. The small town has got way more to offer than you might think. It's also a good stopping off place if you're on the way to Grasslands National Park.
Updated February 2022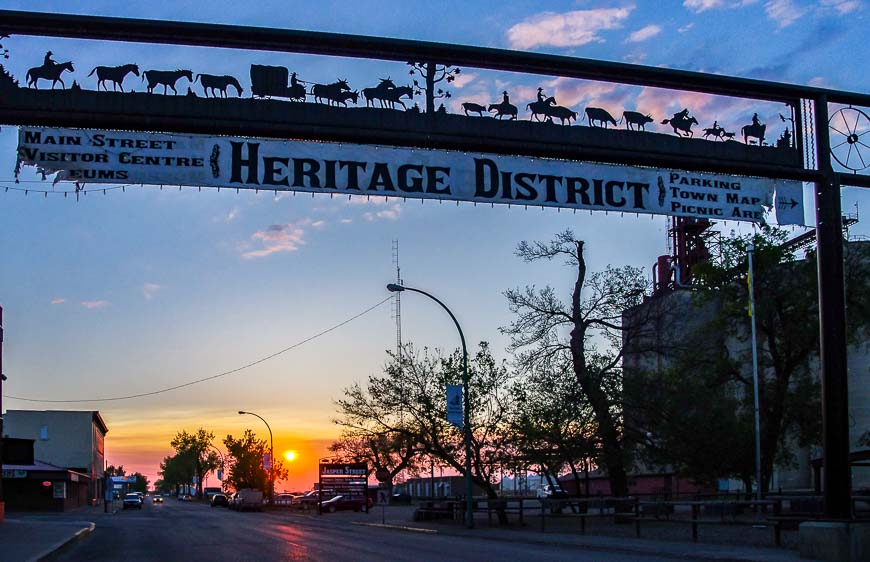 Maple Creek Saskatchewan location
Maple Creek, home to just over 2,000 people, is located eight kilometres south of the Trans-Canada Highway, and about 104 kilometres east of Medicine Hat, Alberta.
Although you can drive through the town in a flash (which I did the first time on my way to Grasslands National Park), it also makes a great place to base yourself for a visit to Cypress Hills Interprovincial Park, just 40 km away.
Where to stay in Maple Creek
We only spent one night at the Ghostown Blues B&B but it would be easy to stay for several nights just to soak up the atmosphere. Billing themselves as a 5 Million Star B&B, you'll see what that means if you step outside your room in the dead of night – which you'll have to do if you need to use the bathroom. The starry skies on a clear night are a sight to behold. Update: The owners are now selling all the unique cowboy cabins. Unfortunately, they are no longer taking guests.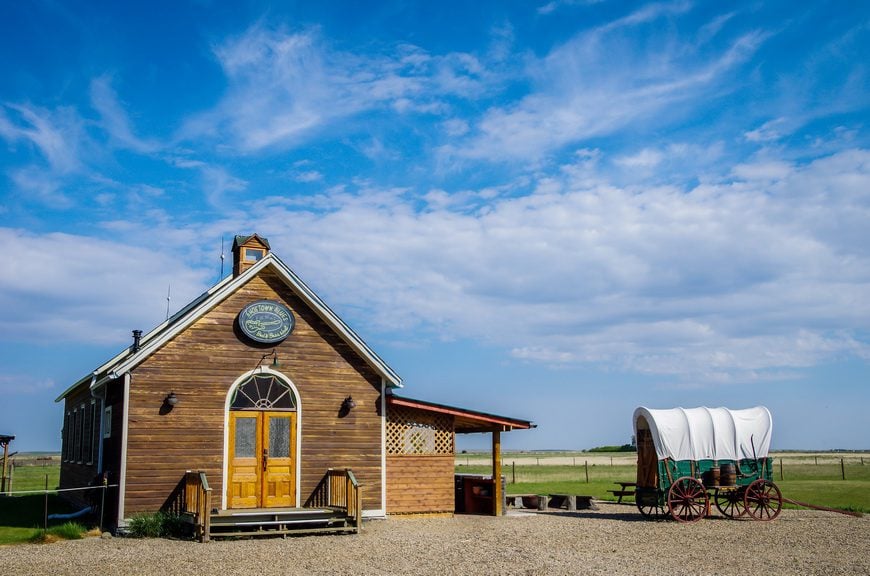 Another unique property you might want to look at is historic Reesor Ranch, about 45 minutes away.
Where to eat in Maple Creek
A recommendation from the owners of Ghostown Blues is The Rockin' Horse Cookhouse & Bar on Maple Street. Head to the Daily Grind, a coffee shop with cappuccinos, if you need a caffeine hit. They're at 132 Jasper Street.
What to do in the area
You could go and play in the Great Sand Hills for a day as they're only about an hour's drive away – if you don't get lost. The Cypress Hills Vineyard and Winery, in existence since 2007 is a 20 kilometre drive away – and on route to the West Block of Cypress Hills Interprovincial Park.
True entrepreneurs, these are the types of people you want to support in a community. Try their cherry wine – a double gold winner in the dry fruit wine category.
Cypress Hills Interprovincial Park can keep you busy for several days. Offering camping, a resort complex and lots of hiking and equestrian trails, plus swimming in the summer, there's a lot to discover.
For a dot on the map in what looks like the middle of nowhere, Maple Creek has a surprising amount to offer the adventurous traveler. Don't miss a stop here on your next drive through the area.
For more information about Maple Creek visit their website.
Further reading on things to do in Saskatchewan
Click on the photo to bookmark to your Pinterest boards.
Thank you to Tourism Saskatchewan for the assistance with this trip. It was my idea to visit and all thoughts and opinions are mine.