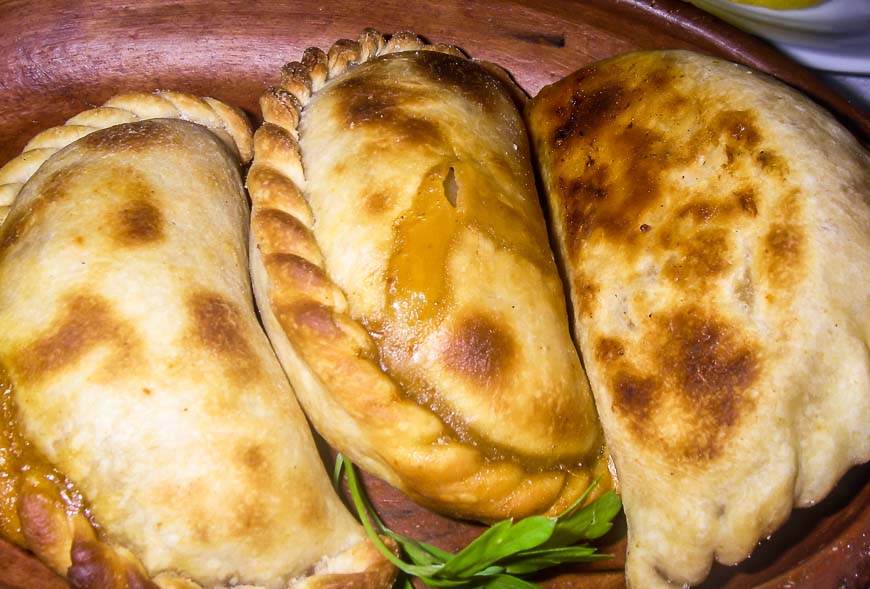 What Traveling Teaches You in Chile & Argentina
Every trip you take teaches you something – whether about yourself, the country you're visiting, the culture or hard topics like the impact of overpopulation or rising food prices. It all depends on what you're open to learning. My recent trip with my husband, John and good friends, Jo and Ted, to northern Chile and Argentina taught me plenty.
Here's what traveling teaches you in Chile and Argentina. I learned 8 lessons over 18 days. I need to remember them on any future travel.
Updated April 2020. This post includes some affiliate links. If you make a purchase via one of these links, I may receive a small commission at no extra cost to you.
Interact with the locals whenever possible.
Most people who love to travel love the interchange with the locals – especially the unscripted ones. My favourite for the whole trip occurred while having lunch in a restaurant in Salta attached to the High Mountain Archaeology Museum.
The man sitting beside us had obviously been listening to us for awhile and finally decided to say something in English. It turns out he was a bus driver and loved a good chat. He taught us how to eat an empanada, the meat or cheese filled pastry which is a mainstay on menus in Argentina. Usually you end up ordering three to six empanadas per person.
Here's how you should eat an empanada in Argentina. Pick up an empanada and give it a good shake so the juices get mixed around. Next, take one bite to let the steam out. Move on to the next one, take a bite and so on. Then return to the first one and continue eating.
This guy ought to know. He was a big man and said his parents could make 22 empanadas with both hands flying in three minutes.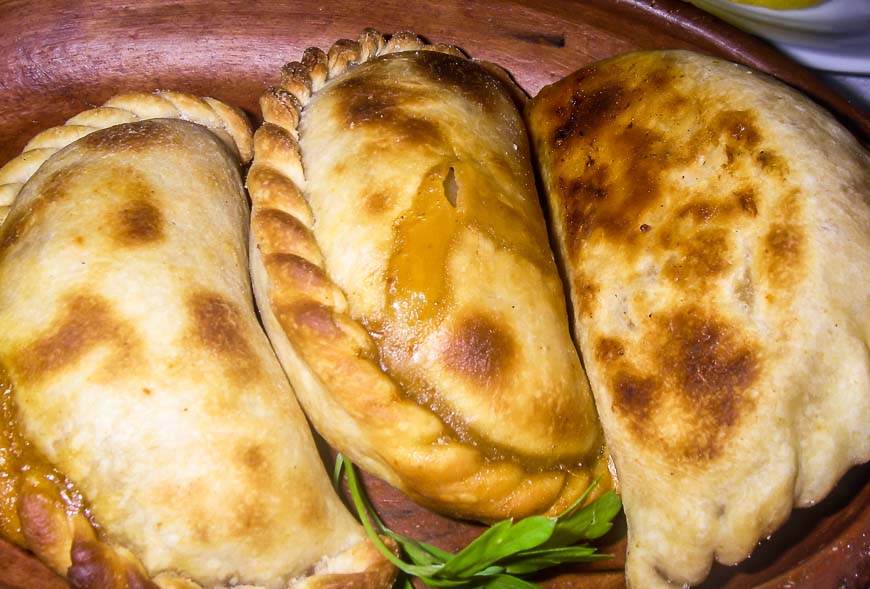 Learn some of the language beforehand
I know a little bit of Spanish but relied far too heavily on my husband. I have vowed to myself that for my next trip I will try harder. I will take a language course again. I will carry my own pocket sized dictionary. I will take chances with the language.
Go with the flow. Expect the unexpected.
I'd choreographed this trip quite tightly but still left room for the unexpected. It's the unexpected things that tend to be the memorable ones. We did have a flat tire in the middle of nowhere.
Our stomachs were rumbling and we were trying to cover more distance than was advisable but the flat tire ended up being quite a funny experience. Jo and I moved away from the car to slow down any car traffic because we were stopped on a blind curve.
A truck with a couple of burly guys ended up pulling over to help. Jo and I had a good laugh – it took five guys to change the flat.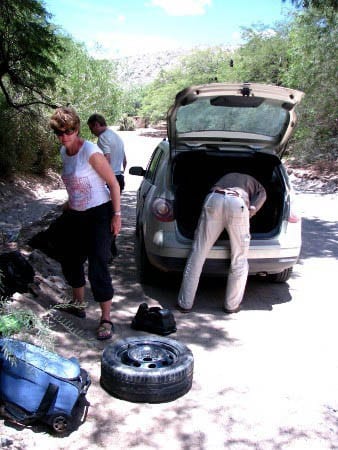 Carry more cash than you think you'll need – one of the important things traveling teaches you
Take more money than you think you're going to need. Make sure the money – especially the US dollars – look new.
If bills have any rips they won't be accepted. Argentina is a cash loving society. We paid for EVERY hotel room in cash. And the ATM's were often empty or if they were good enough to give you money it wasn't as much as you wanted. Beware. Chile was easier but a stickler for clean bills.
Be adventurous with your eating
I'm one to give advice on this one but I did try (albeit very small mouthfuls) many new things – llama empanadas which taste fine but my brain doesn't like, humito – a corn concoction I loved, tamales – also love, congor eel – couldn't do it but Ted tried it deep fried.
He made some comment after eating it about the eel swimming upstream which made me gag again. I also developed a taste for Pisco Sours at the Tierra Atacama Lodge and happily tried any malbec that was offered to me.
What traveling teaches you – don't script the whole trip!!
Again I am one to offer this advice since we were under the gun with respect to getting from place to place. But what I did book was three to four nights at four different hotels. So although we had to get to a certain hotel, once there we had plenty of time to ad lib what we wanted to do.
In Mendoza we had made no plans and so ended up doing a few wine tours and adding on long, leisurely lunches. That was a treat.
On the negative side we only allowed three days with our driver to get from Salta to Tucaman, a distance of 450 kilometres in some fantastic country. In hindsight we would have loved a few more days and at least one more night at the amazing and very reasonably priced Estancia las Carreras in the Calchaqui­ Valley neat Tafi.
Make a person's day
If you're traveling, especially in a developing country, you can easily make a person's day. Be a generous tipper or buy a local handicraft. We did just that at a poncho maker's home. His work and that of his children and grandchildren was excellent.
By buying directly from him instead of a store we helped put more money in his pocket. He gave more to us than we ever did to him as his home was another highlight of our trip. After our purchases freshly baked bread was offered to all of us too.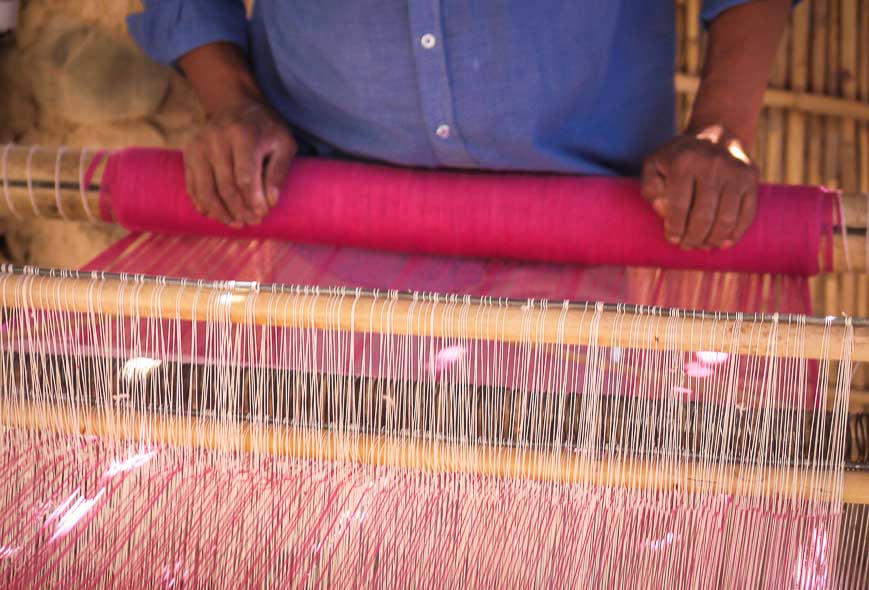 What traveling teaches you – book down time if you have long, hard days of traveling planned
We took a 14 hour night bus from Tucuman to Mendoza. Although the bus trip was easier than anticipated, it was still a relief to get off in the morning and know the whole day ahead of us was at leisure.
Casa Glebinias just outside of Mendoza, and home for four nights, has beautiful grounds and a lovely pool – the perfect spot for just hanging out for a day.
Further reading about traveling in South America