The Fairyland Loop trail is one of the best hikes in Bryce Canyon National Park. And that's saying something considering the park offers some of the most beautiful landscapes in all of the United States. The Fairyland Loop trail offers superb scenery over its eight mile length. There's a bit of elevation loss and gain – 950 feet up and down but it's done gradually so you'll barely notice it. And the trail is very well signed.
I certainly recommend hiking the Navajo, Peekaboo and Queens Garden trails too – because they are in your face beautiful. But if you have a second day or you're a strong hiker then the Fairyland loop trail offers a quieter beauty.
It took us 8.5 hours to hike both loops with lots of time for photography. Otherwise allow between 3 – 3.5 hours to hike just the Fairyland loop.
The Fairyland Loop trail is one of the best one day hikes I've ever done. The photos below will give you a good sense of the beauty of the area.
What the hike on the Fairyland Trail entails
The Fairyland Loop Trail heads down on a well-signed trail past rock made of pinkish siltstone that is increasingly more spectacular the more you descend. Mind-blowing really.
After about 1.5 miles of hiking reach a spur trail to see Tower Bridge. It won't take you long to hike it and its very worthwhile. It's named for Tower Bridge in London, England because of its obvious boxy shape.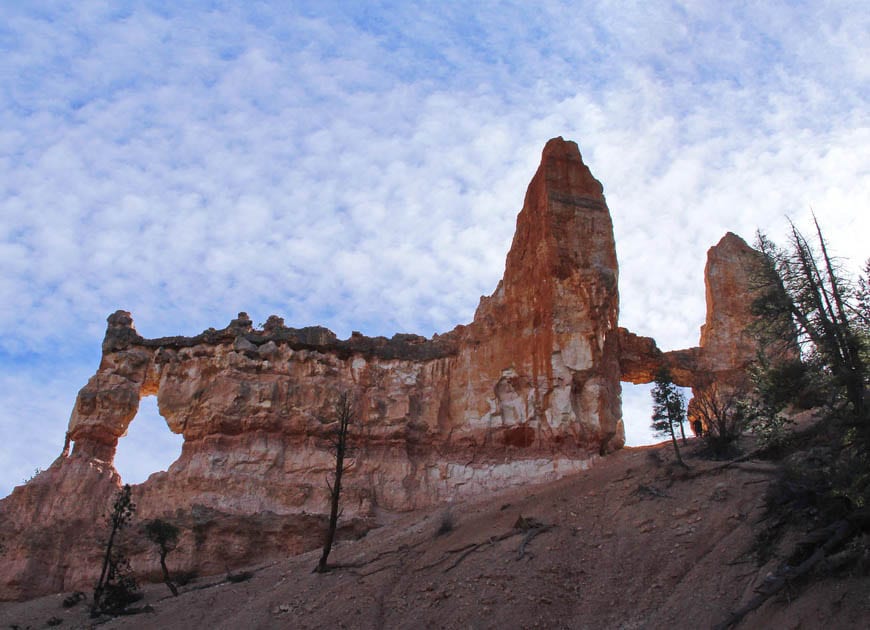 Head counterclockwise around Boat Mesa past a variety of wildly shaped hoodoos. There are a couple of short spur trails again where you can walk off to get some truly glorious, otherworldly views.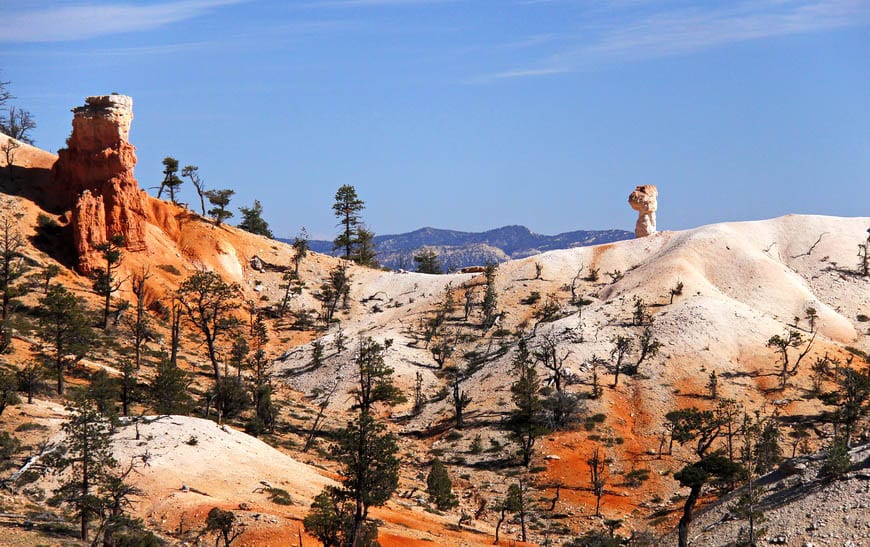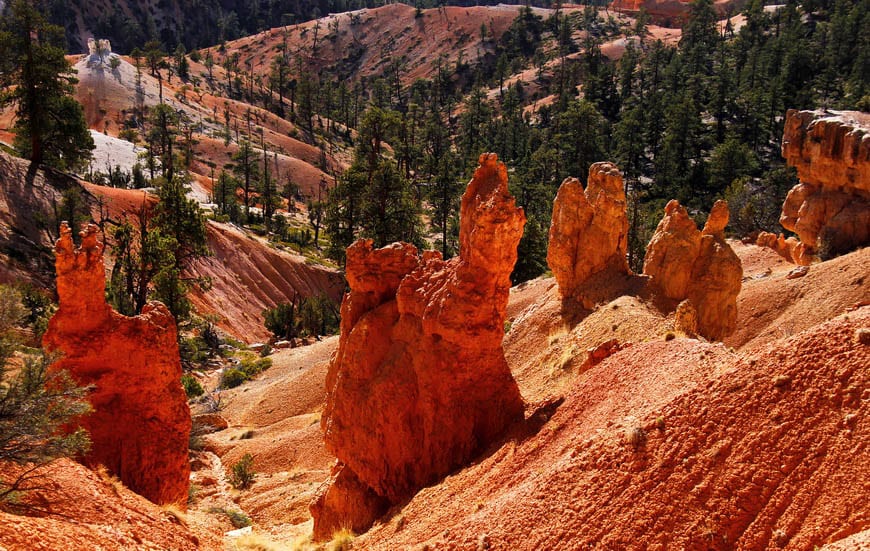 Before you head off on this hike be sure to have lots of water and sunscreen. You're at altitude here and staying hydrated is very important.
Note: There is a free park shuttle to Fairyland Point from the park headquarters.
Where to stay near Bryce Canyon National Park
This post includes some affiliate links. If you make a qualifying purchase through one of these links, I may receive a small percentage of the sale at no extra cost to you. Thank you for your support.
The easiest access point for the hike is from The Lodge at Bryce Canyon. It's the only lodging in the national park.
There are lots of B&B's and motels/hotels near the entrance to the park. Solid picks would be Best Western Plus Ruby's Inn or Best Western Plus Bryce Canyon Grand Hotel.
Further reading on national parks and wilderness areas in Utah
For more information about Bryce Canyon National Park, visit their website.
Read this post if you'd be interested in a canyoneering adventure in nearby Grand Staircase National Monument.
Click on the photo to bookmark to your Pinterest boards.