Vancouver Island is a mere 90 minute ferry ride from Vancouver or a 25 minute hopper flight away. The 460 km by 80 km island offers an incredibly diverse array of activities – but there are a lot of people who don't make it past the Victoria area. I've spent a lot of time exploring a huge swath of the island, especially by bike and kayak. I think you'll find some travel inspiration with these 25 ideas of things to do on Vancouver Island.
Some facts about Vancouver Island
Vancouver Island is the world's 43rd largest island and Canada's 11th largest island.
Nearly half the Vancouver Island population lives in the greater Victoria area.
The island is named after George Vancouver, a British Royal navy officer who explored the North American coast between 1791 and 1794.
Victoria is the capital of British Columbia.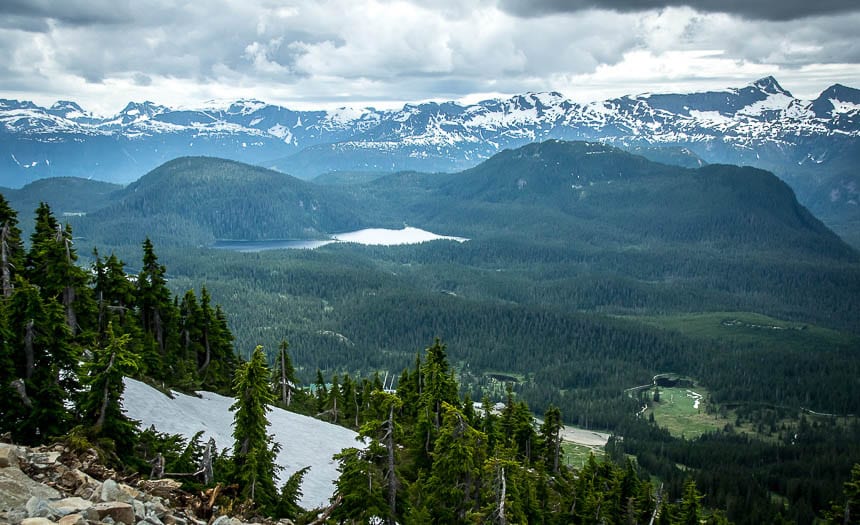 Location map of things to do and places to stay on Vancouver Island
Things to do on Vancouver Island
Hike out to the Cape Scott Lighthouse at the wild northwest tip of Vancouver Island. This area is famous for its winter storms – and waves 70 feet tall have been reported.
S
ee nature in the wild on or off Vancouver Island
Go grizzly bear watching in Knight Inlet. (Knight Inlet is on the mainland but tours originate from the island). You might like Hidden Cove Lodge to be your base – not luxurious but a great location and interesting clientele.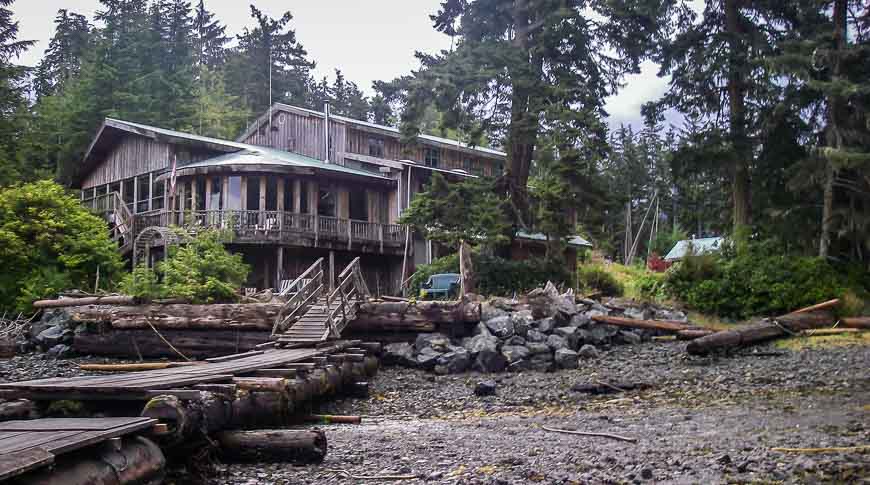 Try a Stubbs Island whale watching trip – the first company to offer such a trip in British Columbia.
Go on a kayaking tour in search of the Orca whales. Kayaking with orcas is one of the best things to do in Telegraph Cove.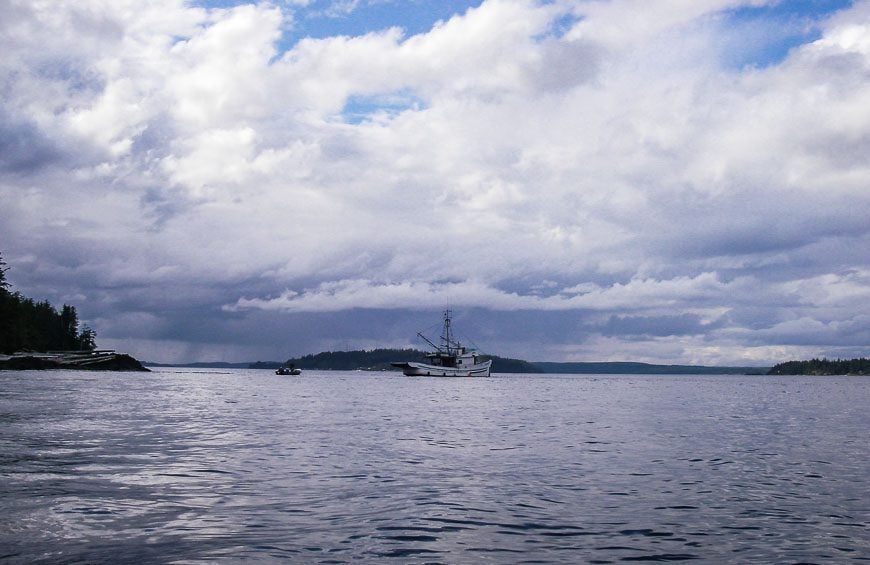 Drive to Zeballos in the northern part of Vancouver Island via an old mining town on dirt roads used by huge logging trucks. Picture yourself living in such a remote community and then hop on a fishing boat for the day. Reel in huge halibut and salmon.
Take a scenic boat ride on the M.V. Lady Rose. The boat is being retired but the Frances Barkley will still offer daily scheduled boat trips – just like they have for 70 years – to points along Alberni Inlet and Barkley Sound.
Go hiking in Strathcona Provincial Park. In the summer hike the Forbidden Plateau. Ski Mount Washington in the winter. One hike I loved was the Kwai Lake loop.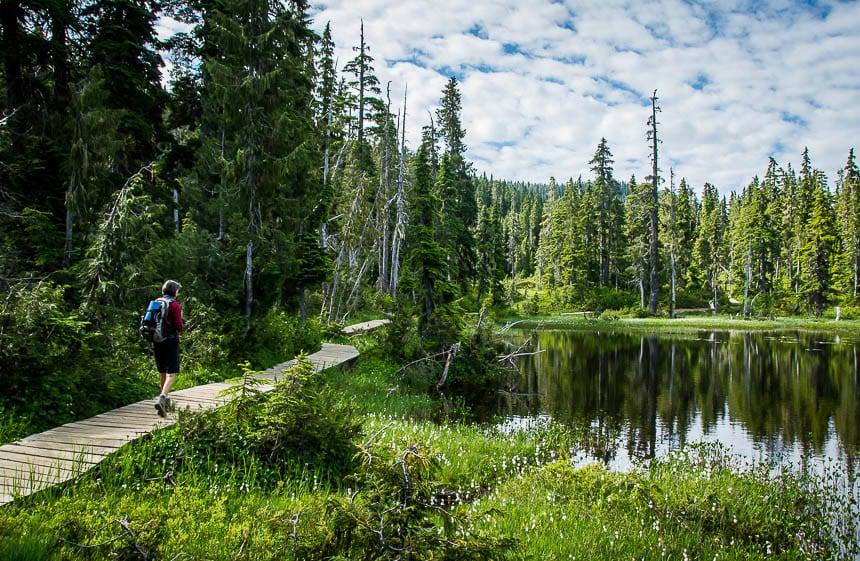 Kayak the Broken Group of Islands in the Pacific Rim National Park Reserve just off Vancouver Island. Aim for the shoulder season to avoid crowded campsites.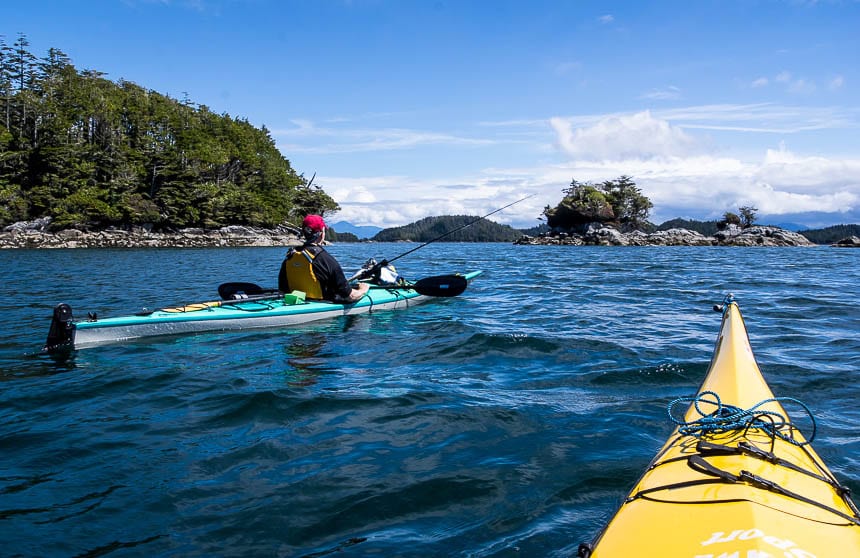 Visit the town of Tofino. Hike a section of the Wild Pacific Trail in Ucluelet. Try surfing on Long Beach. Go whale watching.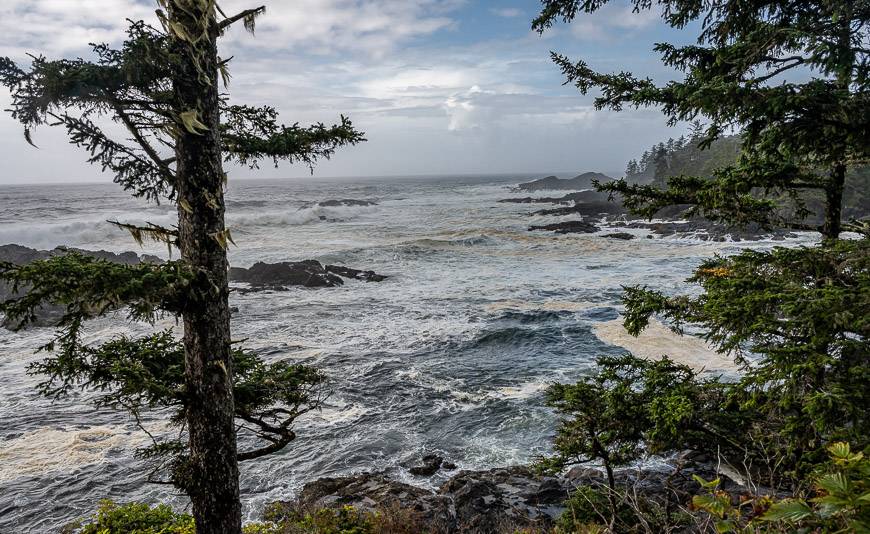 Kayak Clayoquot Sound. Take a boat ride to Hot Springs Cove and immerse yourself in natural pools. The boardwalk to get to the hot springs is itself an interesting attraction. Boaters from all over the world have carved their names in individual boards so you can see the history of who has visited. Fish. Dine well. Sleep on the beach.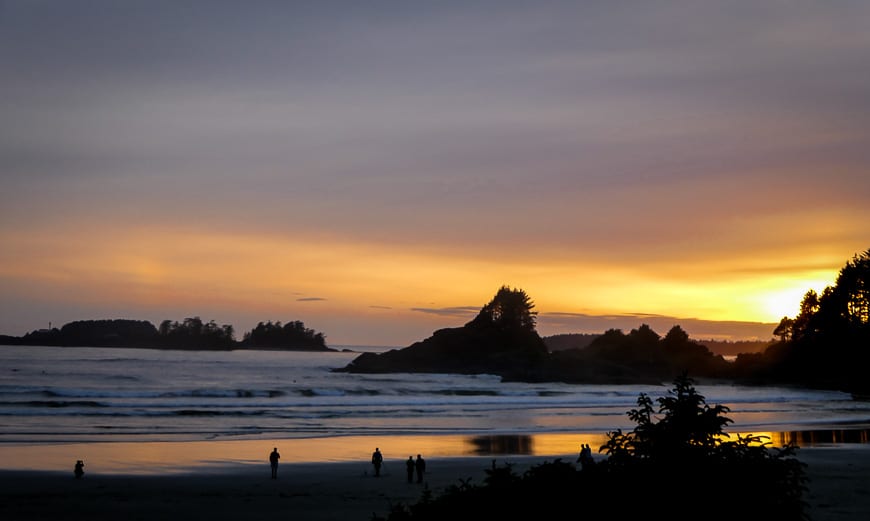 Visit Cathedral Grove in MacMillan Provincial Park on Vancouver Island. Here you'll find Douglas fir trees 800 years old – measuring 250 feet in height and 25 feet around. You could have a religious experience in the grove – the trees inspire such awe.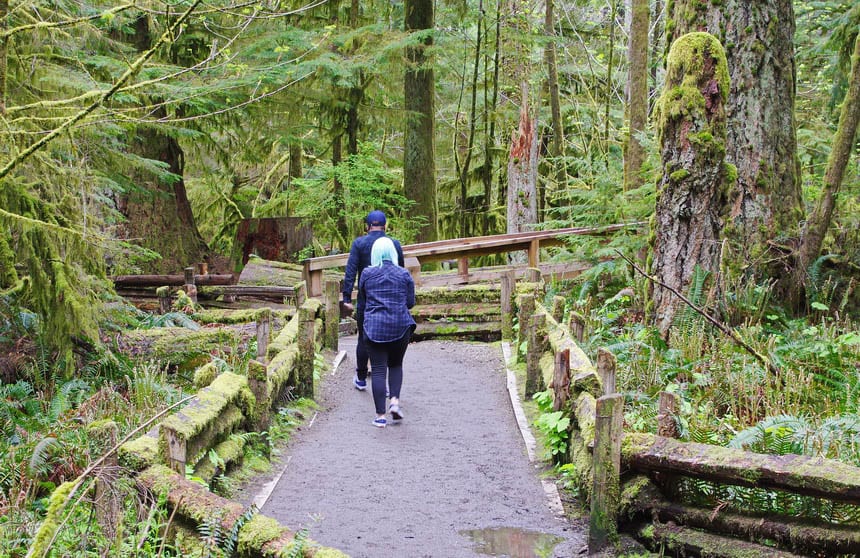 Tour the Vancouver Island wineries. In the summer season many of them offer a fine dining option too. You might also want to try Merridale Cider – a business offering everything cider including seasonal spa services.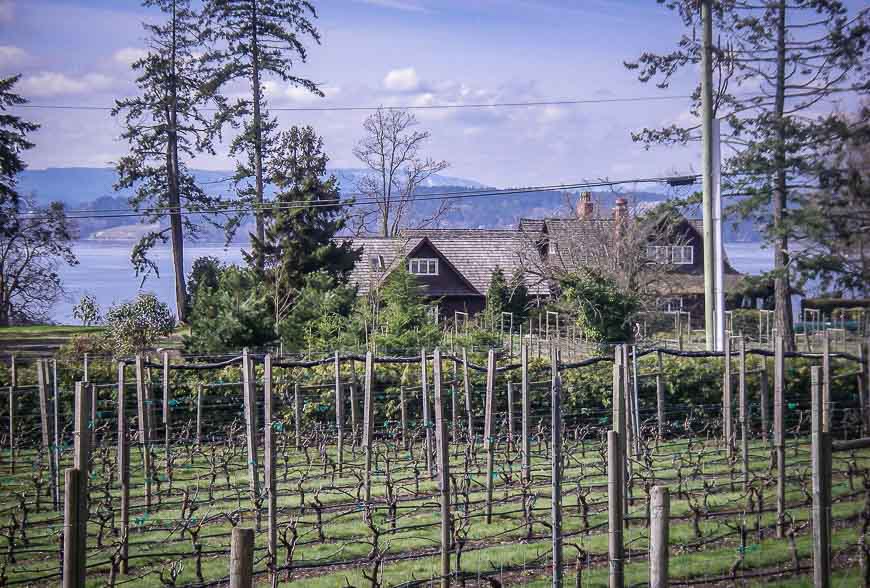 Stop off in Chemainus and experience professional theater in a small town. There are lots of matinees too.
Go hiking in Victoria. One of the easy trails takes you to the top of Lone Tree Hill where the views are amazing – and so are the arbutus trees.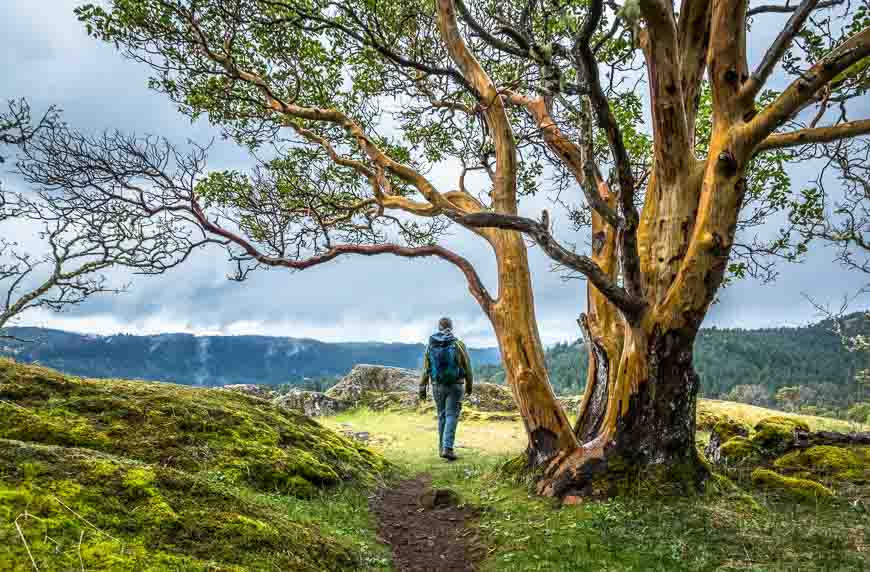 Cowichan Bay is a not to be missed stop – notable for its cheese shop, fantastic bakery and delicious ice cream. Bring your appetite.
Visit the Damali Lavender Farm in the Cowichan Valley.
If you're in the Campbell River area try to hook up with a marine wildlife tour. Not only do you get a look at the wild currents around the Discovery Islands but you get a chance to see everything from bald eagles to whales, seals and sea lions. You also get to check out Ripple Rock – the sight of the largest non-nuclear explosion in the world.
Stop by the Butchart Gardens – a 55 acre property that close to one million people visit every year. It takes 50 full time and 12 part time gardeners to look after the place. There is no bad time of the year to visit as even in winter there are shrubs and flowers blooming.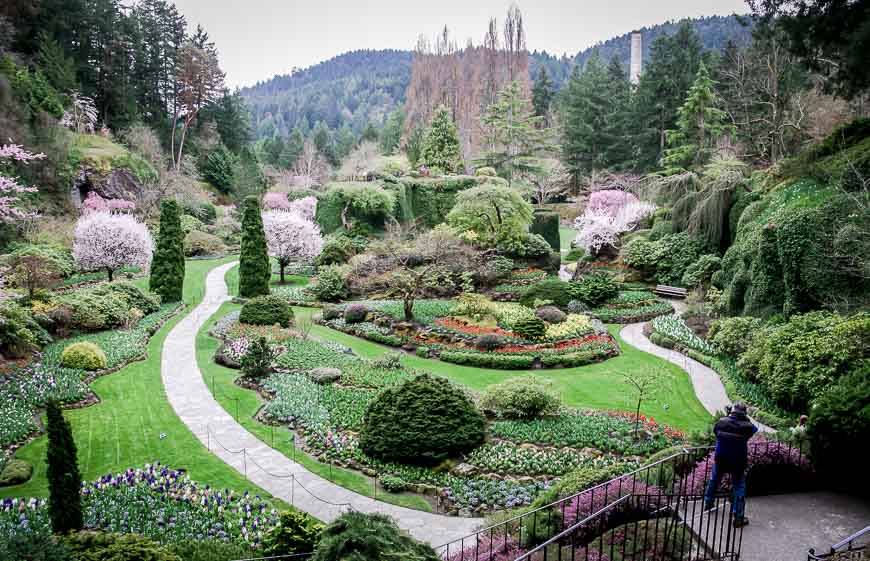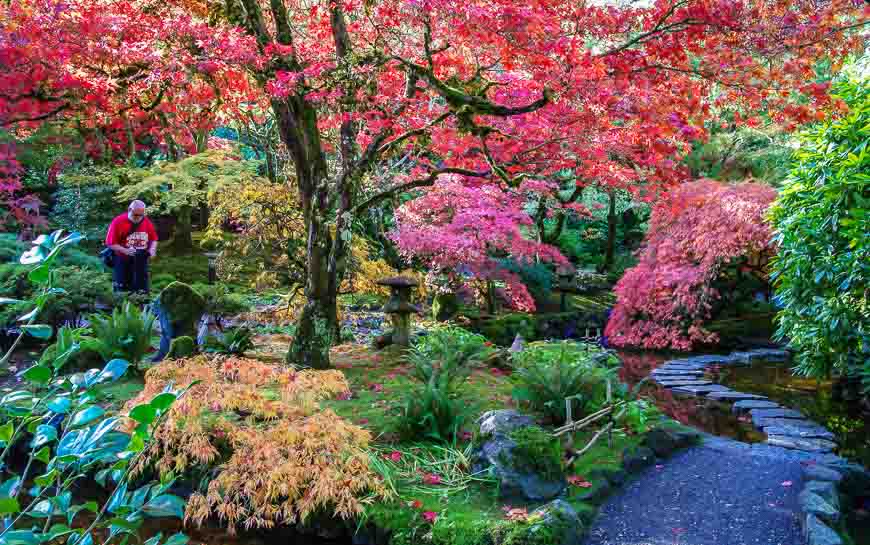 Make a stopover in Sidney-by-the-Sea. The town offers lovely oceanside walking, a vibrant main street and the most used book stores per capita of anywhere in Canada. It's also a great base for a day or a week of sea kayaking.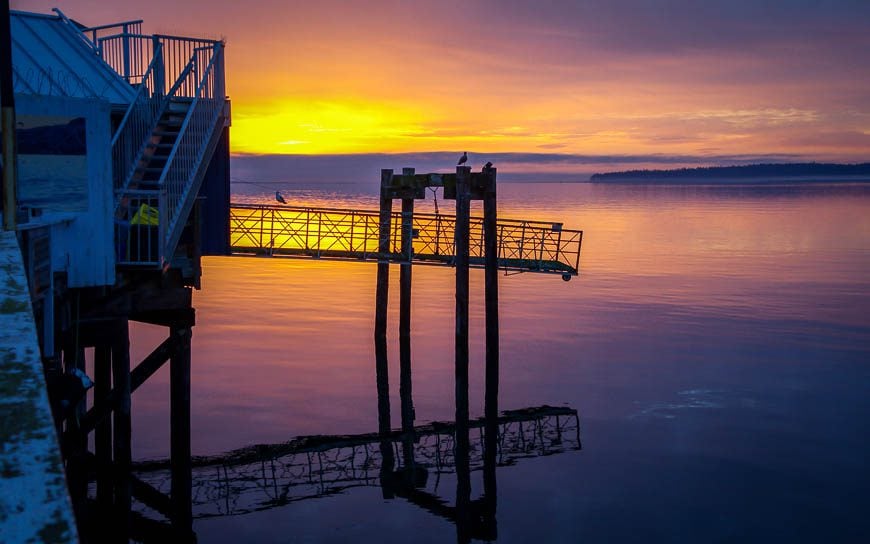 Take tea at the Empress Hotel in Victoria or at the Abkhazi Gardens. At the Empress, tea is served in the relaxing atmosphere of the elegantly restored Tea Lobby. Be prepared to drop $75 per person.
At the Abkhazi Gardens tea and lunch are more in the $50 per person range. And the garden though small, is very beautiful.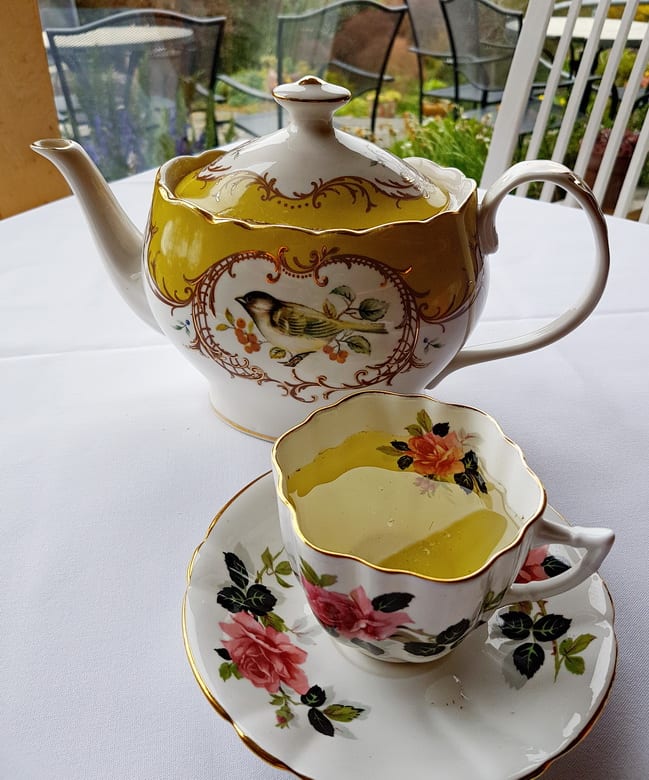 Use the dedicated walkway and saunter along Victoria's Inner Harbour at the southern end of Vancouver Island. If you have extra time visit the Royal BC Museum and the Art Gallery of Greater Victoria. If you're hungry try the perennially busy Rebar Modern Food – a restaurant offering inventive vegan and vegetarian food.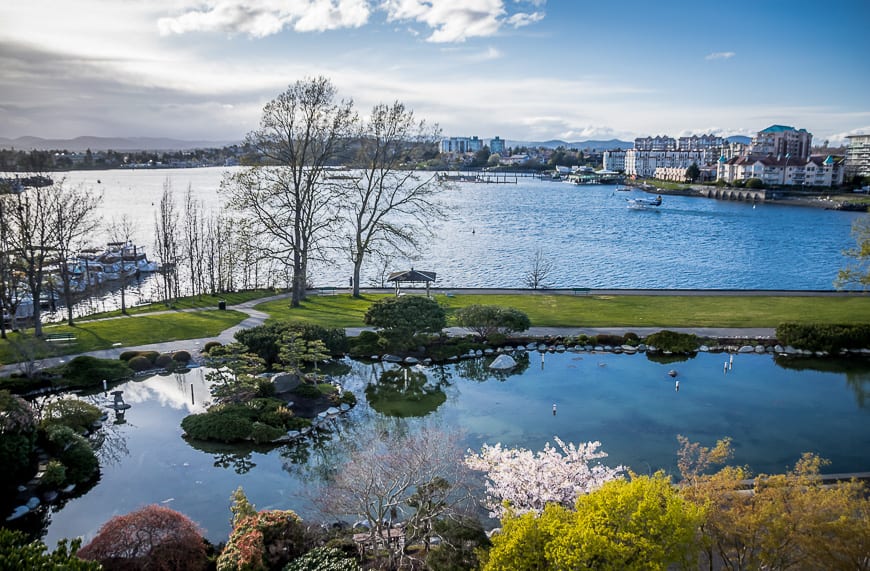 Take one of Victoria's harbour ferry cruises.
Cycle 55 km on the Galloping Goose Trail from downtown Victoria to the Sooke Potholes. Even better, make a weekend of it and cycle from the ferry terminal to Sooke, spend the night and return the next day.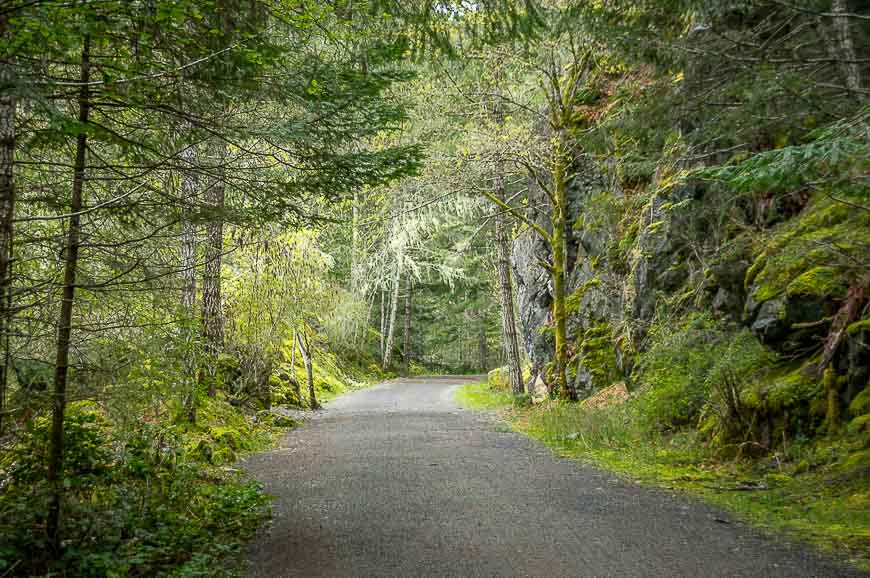 Go backpacking on Vancouver Island
Hike all or a portion of the 47 km Juan de Fuca Trail. It follows the western shoreline of southern Vancouver Island.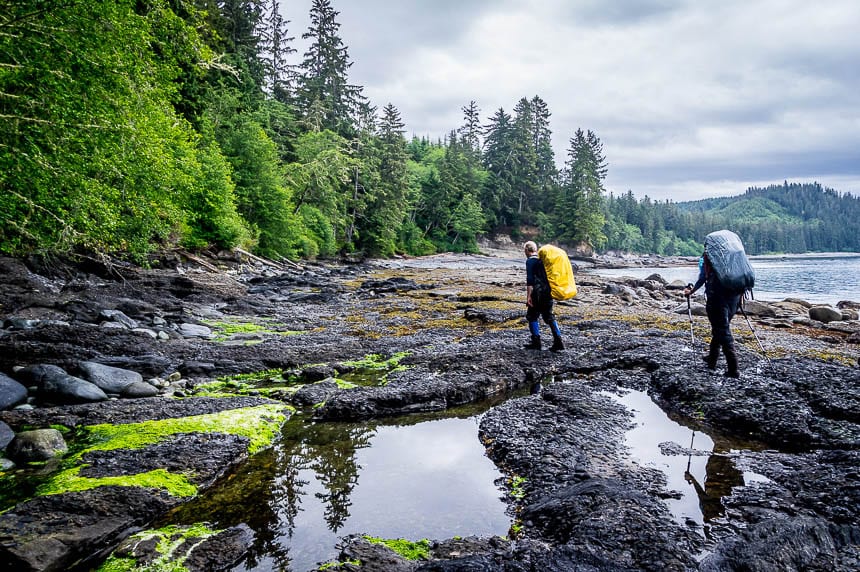 If you want a longer (75 km) more difficult hike then try the West Coast Trail – north of the Juan de Fuca Trail. Allow 5 – 8 days to hike it. Reserve well in advance.
This post includes some affiliate links. If you make a qualifying purchase through one of these links, I may receive a small percentage of the sale at no extra cost to you. Thank you very much.
Where to stay on Vancouver Island
Here are some suggestions on where to stay on Vancouver Island starting at the north and heading south.
In Port Hardy check out the Port Hardy Cabins rated superb. John and I stayed at Ecoscape Cabins – nicely outfitted cabins with a view, just a short drive out of town.
If you want to make a side trip to Port Alice then have a look at Frigon Bed & Breakfast rated exceptional.
In Campbell River, Painter's Lodge is a great choice. For a hotel check out the Coast Discovery Inn.
In Cowichan Bay, The Cube offers a modern apartment with a hot tub. It's rated superb.
In Sidney, the Sidney Pier Hotel & Spa is lovely. It overlooks the water and is walking distance to most everything.
On top of the Malahat Summit sits Villa Eyrie Resort, offering scenic views of the Pacific Ocean and Finlayson Arm Inlet.
In Brentwood Bay close to the Butchart Gardens a stay in the upscale Brentwood Bay Resort & Spa would be a treat.
In Victoria, how does a stay in a floating home in the Inner Harbour sound? Check out A Float Home B&B in Fisherman's Wharf. Guests book an individual bedroom on the boat. All have a private patio and bathroom.
Also in Victoria check out the exceptionally rated Robert Porter House Bed & Breakfast in a heritage home in the heart of Victoria. You can't go wrong with a stay at either Abigail's Hotel or the Inn at Laurel Point.
Near Sooke the SookePoint Ocean Cottage Resort looks amazing. I've always wanted to stay here! The Sooke Harbour House is a real treat to stay at and the dining room is outstanding.
Click on the photo to bookmark to your Pinterest boards.