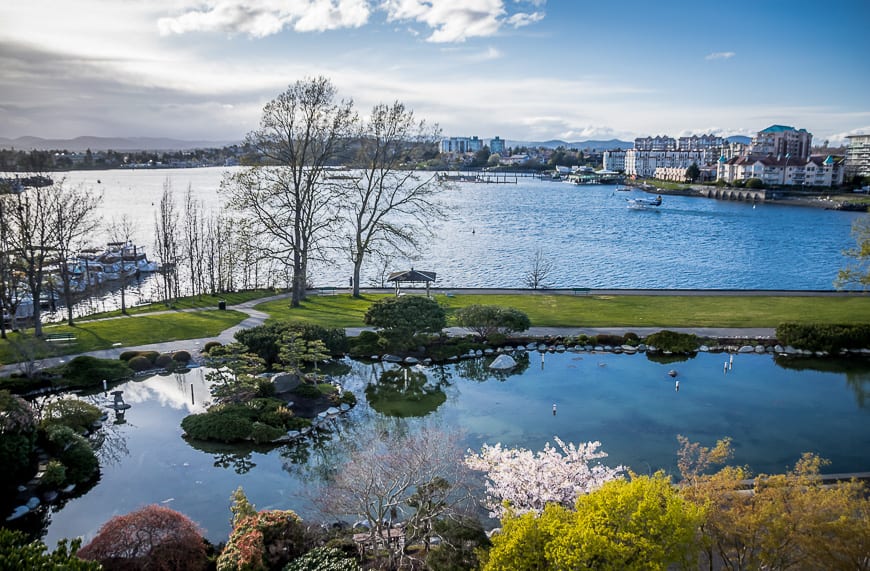 30 Fun, Weird and Interesting Facts About Victoria, BC
If you were to do a word association game and Victoria popped up what would you think of? I immediately think of tea and crumpets, The Empress Hotel, and the Butchart Gardens.
But there's actually a whole lot more to the city. It's extremely popular with tourists – probably because it's such a pretty city with a lot to see and plenty going on. Restaurants are great and it's close to a number of wineries too. It's an outdoorsy place with loads of hiking and biking trails and in the summer the sea kayaking in the nearby Gulf Islands is superlative.
And for some background on Victoria – a city that's been called – more British than the British – here are 30 fun, weird and interesting facts about Victoria.
Victoria is the capital of British Columbia. It was incorporated as a city in 1862.
The city is named after Queen Victoria.
Victoria lies on the southern tip of Vancouver Island on the Pacific Coast.
The population of Victoria is 344,615 give or take a few hundred. It's been called the city of the newly wed or nearly dead. Almost 18% of the population is over 65 years of age.
The median age in Victoria is 43.1 years – about four years older than in metro Vancouver.
Victoria has four sister cities – Napier in New Zealand, Morioka in Japan, Suzhou in China and Khabarovsk in Russia.
Victoria's Chinatown is the second oldest in North America after San Francisco. You'll find the narrowest alley in all of Canada here.
Approximately 3.5 million visitors spend at least a night in Victoria every year. There are another 50,000 visitors who come for a day only – primarily via cruise-ships.
Famous people from Victoria include singer Nelly Furtado, basketball star Steve Nash, musician David Foster, director Adam Egoyan, artists Nick Bantock and Jack Shadbolt,
Victoria is the western terminus of the Trans-Canada Highway.
The average daily high temperature in the winter in Victoria is 8.2°C and the low is 3.6°C. In summer the average high temperature is 19.6°C and the low is 11.3°C.
The highest temperature ever recorded in Victoria was 35.3°C on July 23, 2004.
The coldest temperature on record was -15.6°C on December 29, 1968.
Victoria is in the rain shadow of Washington's Olympic Mountains. It ends up receiving on average 608 mm of rain per year. Compare that to Vancouver which receives 1,589 mm. Interestingly Port Renfrew, only 80 kilometres away from Victoria on the coast receives 3,671 mm of rain per year. (Nearly two thirds of Victoria's precipitation falls between November and February.)
Victoria gets 2,183 hours of sunshine per year and eight months are frost free.
On the summer solstice the sun rises at 5:11 AM and sets at 9:22 PM. On the winter solstice the sun rises at 8:04 AM and sets at 4:20 PM.
The famous Butchart Gardens, opened in 1904, are only about a twenty five minute drive from downtown Victoria. They can be appreciated in all seasons but they are particularly spectacular in spring. The gardens are seen by over one million people annually.
Victoria has the second highest number of restaurants per capita in North America, second only to San Francisco.
There are over 70 city parks including Beacon Hill Park which boasts vistas across the Juan de Fuca Strait. Beacon Hill Park is also home to the Mile "0" marker for the 8,000 kilometre Trans-Canada Trail.
Victoria's Inner Harbour is the heart of the city. It's flanked by historic buildings and sees all sorts of boat and float-plane activity on the water. The Fairmont Empress Hotel, the Royal BC Museum and the BC Parliament Buildings are all in this area.