I love learning interesting facts about a city, especially before I visit. Often I'll learn something and decide to check it out in more detail once I'm on the ground. Perhaps with these 45+ fun facts about Vancouver, there will be something that catches your fancy about the city. I had the pleasure of living in Vancouver for almost 10 years.
Random fun facts about Vancouver
Vancouver is named after Captain George Vancouver, a morose sounding fellow who must have explored the area in a rainy summer. He hated the place.
Granville was incorporated as the City of Vancouver on April 6, 1886 because its population was over 1,000.
On June 13, 1886 Vancouver was devastated by the Greater Vancouver Fire.
Vancouver ranks third in the world as the best city to live in – for quality of life. Up to 30 factors are taken into account including health care, educational resources, safety infrastructure, and the environment but perhaps not home prices.
Vancouver is tied with Montreal as the 10th cleanest city in the world. Calgary came in first place. Guess they didn't visit the east side.
Vancouver aka Hollywood North, is second only to Los Angeles in TV production and third in North America for Feature Film production. That means there are occasionally high profile movie stars floating around. Lions Gate, Paramount and Bridge Studios have set up shop here.
Fun facts about the population of Vancouver
Vancouver is Canada's third largest city by population but only when you consider the Greater Vancouver area. Toronto and Montreal are larger.
The population of greater Vancouver is approximately 2.65 million.
The highest population density in Canada is in Vancouver. You'll find 5,400 people per square kilometre.
Thirty five percent of Vancouver's population is foreign born. It has the highest proportion of Asians in any North American city. Try a visit to Chinatown. It is known for its food scene including dim sum restaurants and some of the hippest cocktail bars in the city. Wandering through the grocery stores checking out live seafood, exotic fruits and vegetables, and other items you may never have seen before, can be a lot of fun too.
Vancouver's West End neighbourhood has the largest gay community in the west. Look for the Gay Pride Parade in August. In 1978 the first Gay Pride Festival occurred.
One of the largest cruise ship terminals in the world
Vancouver has the fourth largest cruise ship terminal in the world. Cruise ships begin sailing in April. Early October is typically when you'll see the last of the cruise ships. Most of the cruises head for Alaska.
Three professional major league sports team call Vancouver home – the Vancouver Canucks for hockey they have been Stanley Cup finals three times, most recently in 2011), the BC Lions for football and the Vancouver Whitecaps for soccer.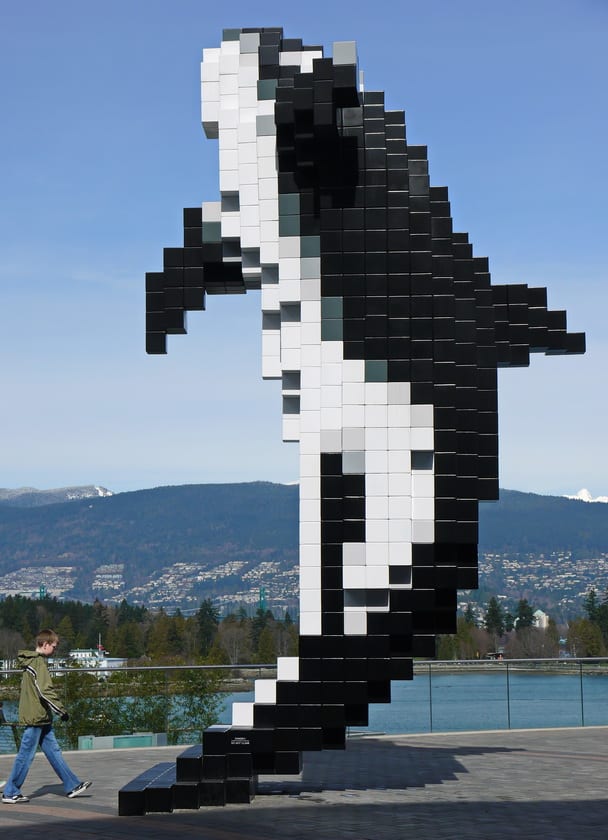 Fun facts about weather in Vancouver
In an average year, Vancouver will see some sort of rainfall on 165 days in the year.
The best time to visit Vancouver is in the summer. It's usually sunny and often suffers from drought. The winter is dark, rainy, and dreary.
On June 21st, the summer solstice, the sun rises at 5:07 AM and sets at 9:21 PM. On December 21st, the winter solstice, sunrise is 8:04 AM and sunset is 4:16 PM
Recommended reading: 30+ Top Things to Do in Vancouver
Grouse Mountain
On Grouse Mountain look for the Eye of the Wind Turbine. Its the only turbine in the world that allows you to stand in a glass view pod at the top of the tower, within just three metres of the rotating blades.
Read: 12 Great Things to Do in North Vancouver, BC
Outdoor activities in Vancouver
You can ski, golf, bike, sail and kayak in Vancouver – all on the same day.
There are three ski hills within a short drive of downtown Vancouver – Grouse Mountain, Cypress Mountain, and Mount Seymour. Whistler – Blackcomb is about 90 minutes away from the downtown.
Vancouver's Kitsilano salt water pool holds the title of Canada's longest outdoor pool, measuring 137.5 metres (451 feet) almost the equivalent of three Olympic regulation size pools. This outdoor pool maintains a constant temperature of 25°C (77°F) so you will always be comfortable under the grimmest of outdoor conditions.
There is a gas station to fill up you rental car at the Vancouver airport. How thoughtful is that? Plus the gas prices are competitive, not predatory.
Vancouver has the highest real estate prices in Canada. The average price of a detached home in 2023 was $2.01 million. Actually according to some, and depending on how you measure it, prices are higher than in London or New York City.
Vancouver – along with Victoria – has the mildest climate in Canada – though one of the rainiest.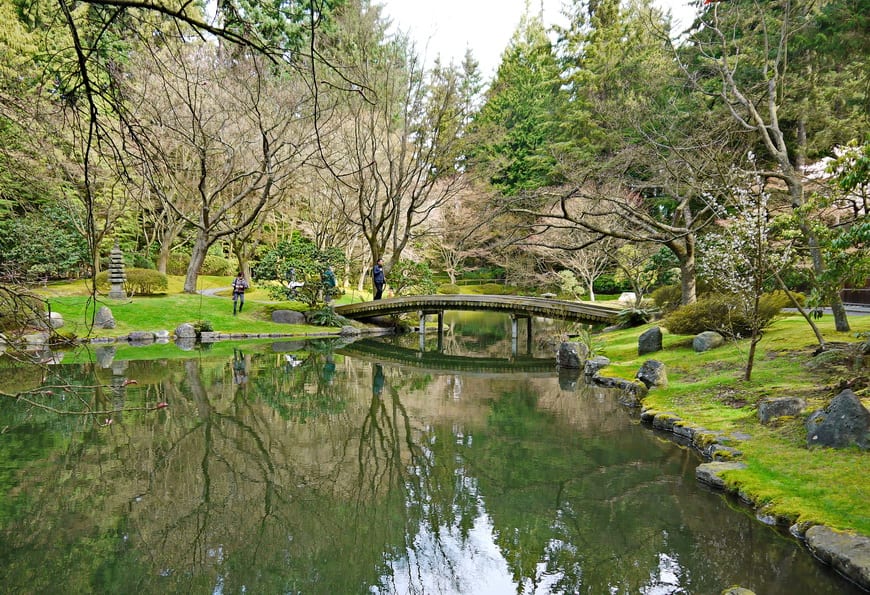 Fun facts about roads and bridges in Vancouver
There are no freeways in downtown Vancouver.
The original Capilano Suspension Bridge was built in 1889.
The Lion's Gate Bridge, a suspension bridge over the Burrard Inlet, connecting the City of Vancouver to the north-shore communities of North and West Vancouver is 5,890 feet long. It opened to traffic on November 14, 1938. The bridge can be a traffic nightmare. Fortunately you can bike or walk over it, in dedicated lanes.
The 9 O'Clock Gun, an old cannon, fires nightly at 9 PM in Coal Harbour. It has been fired almost nightly for a century.
The Dominion Trust Building at the corner of Cambie and Hastings was the city's first skyscraper. Vancouver now has over 650 buildings that are over 35 metres high, and 50 buildings that are in excess of 100 metres.
Vancouver could have a big earthquake at any time – 8.0 Richter big. The city sits on a major fault along with Seattle and Portland.
Liquor laws are still in the dark ages. You can't buy beer or alcohol in the grocery store.
Famous people who were born or have lived much of their life in Vancouver include Bryan Adams, Michael Buble, Pamela Anderson, Jason Priestly, Margaret Trudeau, Joe Sakic, David Suzuki, Sarah McLachlan, Michael J. Fox, Raymond Burr, Douglas Coupland, Arthur Erickson and Nat Bailey.
The British Properties in West Vancouver, originally owned by the Guinness Family, had covenants (that may still stand but be ignored) excluding Jews, Asians and blacks from owning property. Now you're likely to find Iranians speaking Farsi and Chinese speaking Mandarin. Fortunately, it's become much more diverse.
Former rock star, Bob Geldof was the editor of the Georgia Strait in the 1960's.
In 1971, Greenpeace was born – in Vancouver. It's, as you probably know, an organization known for its international environmental campaigns.
Granville Island is Vancouver's famous public market. It is open 7 days a week from 9 AM until 7 PM.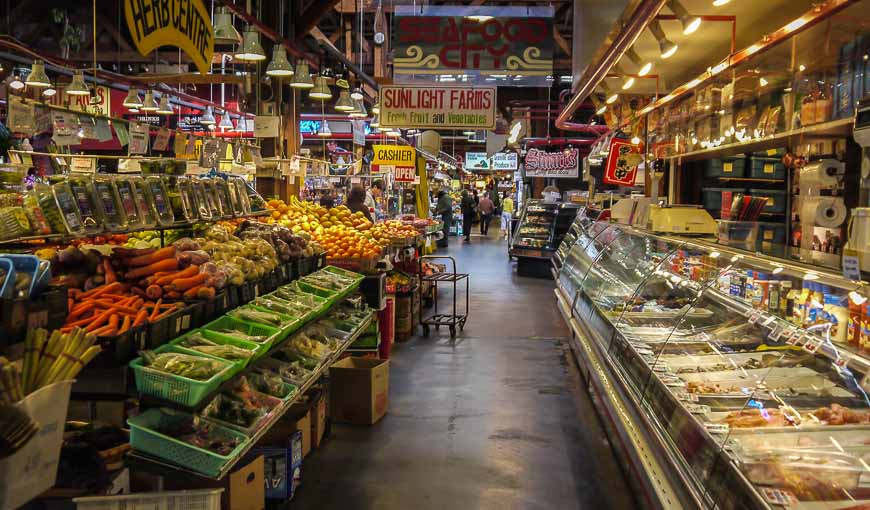 Dolphins and whales are occasionally sighted in the waters close to the city. One year there were two whale sightings in False Creek and numerous dolphin pod sightings in Howe Sound.
Fun facts about Stanley Park
Stanley Park is a 1001 acre urban park, bordering the city. It is 10% bigger than New York City's Central Park. A 5.5 mile path circles the seawall. It's extensively used by walkers, runners, cyclists, and roller bladers. You can also take guided tours by horse-drawn carriages, trolleys, and buses. Don't miss a chance to see First Nations art and totem poles.
Eight pairs of grey squirrels in Stanley Park were received as a gift from New York City in 1909 – one of the fun facts about Vancouver. Every grey squirrel you see today is a descendant of those eight breeding pairs – and breed they did.
The Vancouver Aquarium ranks in the top five around the world. Look for over 65,000 animals and 30 unique exhibits.
BC Place was the first covered stadium in Canada. The "cable-supported fabric roof is the largest of its kind in the world – designed and engineered specifically for Vancouver's climate."
There are five public universities in the Greater Vancouver Area. The University of British Columbia (UBC) is the largest with around 67,000 students. Simon Fraser University is the next largest with almost 26,000 students.
Vancouver has played host to the 2010 Winter Olympics and the Expo'86 World Fair.
Tax on almost everything except food is 12%. Some things like gasoline have tax on tax.
Gasoline prices are about $Cdn 1.72 per liter in November 2023. There are 3.79 liters in a US gallon. That would make it about $6.52 a US gallon!!!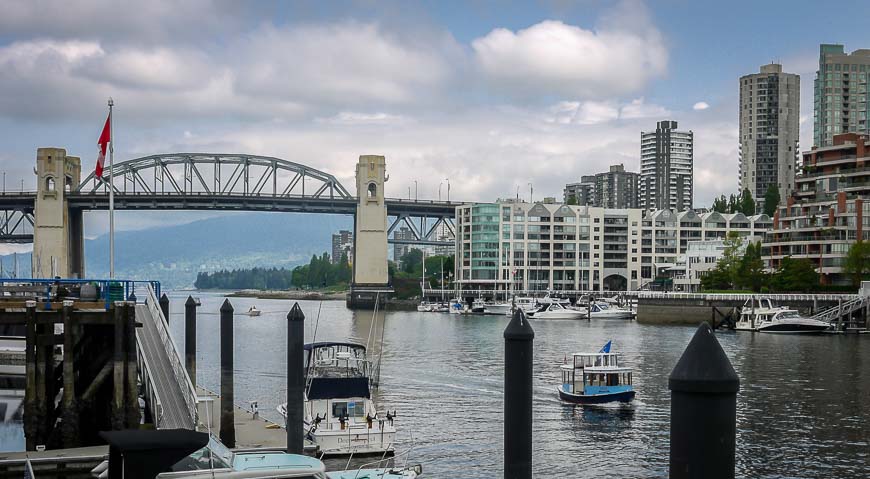 Further reading on interesting facts in Canada
Click on the photo to bookmark to your Pinterest boards.