For fellow Canadians and those even mildly interested in Canada, I thought I'd put a blog together and give you 145 weird, fun, horrific, and interesting facts about Canada. For most of my life I have been proud of what our country has stood for. But that was before I knew what the Indigenous Peoples of Canada have had to endure with regard to our residential schools. This blog is about facts in Canada and is not where I choose to address the terrible acts that have been committed – but to acknowledge that they have occurred and redress must happen.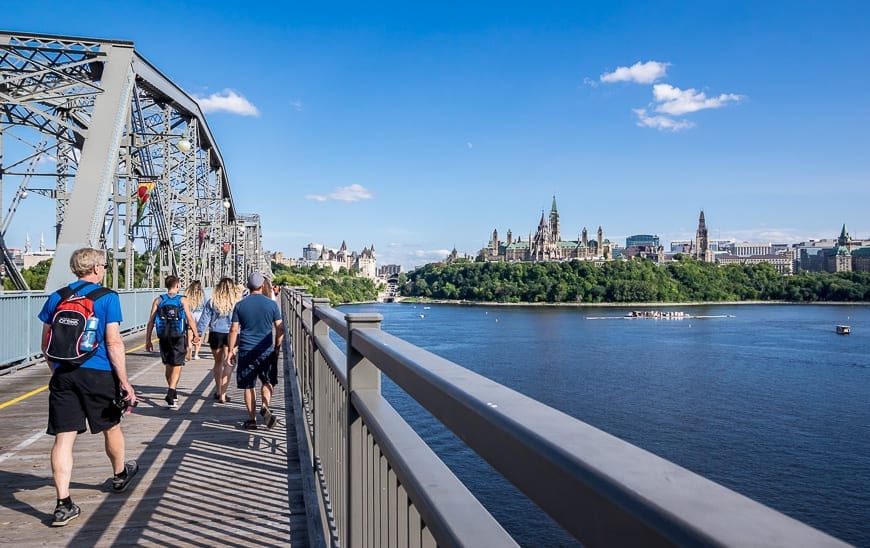 Canada came into being as a country on July 1, 1867 when the British Parliament passed the British North America Act. July 1st is celebrated as Canada Day and in many cities and towns across the country, fireworks displays are held to mark Canada's birthday.
Famous Canadians
Famous Canadian celebrities include Justin Bieber, Michael Buble, James Cameron, Jim Carrey, Celine Dion, Ryan Gosling, Rachel McAdams, Mike Myers, Ryan Reynolds, and William Shatner.
Famous Canadian rock and rollers include Bryan Adams, Paul Anka, the Guess Who, Rush, Steppenwolf, The Barenaked Ladies, Alanis Morissette, Bachman Turner Overdrive, Neil Young, and Avril Lavigne.
Other famous and well known musicians and songwriters include Sarah McLachlan, Nelly Furtado, Diana Krall, Chantal Kreviazuk, K.D.Lang, Maureen Forrester, Leonard Cohen, Raffi Cavoukian, Bruce Cockburn, Gordon Lightfoot, Anne Murray, David Foster, Robert Goulet, Shania Twain, Buffy Sainte-Marie and Joni Mitchell.
Famous Canadian authors include Lucy Maud Montgomery (Anne of Green Gables), Margaret Atwood (The Handmaid's Tale) and Alice Munro (Lives of Girls and Women), Mavis Gallant, Stephen Leacock, Pierre Berton, Robertson Davies, Douglas Copeland, Alistair MacLeod, Farley Mowat, and Michael Ondaantje.
Famous Canadian artists include the Group of Seven made up of Lauren Harris, A.Y. Jackson, J.E.H.MacDonald, Arthur Lismer, Frederick Varley, Frank Johnston and Franklin Carmichael. Tom Thomson and Emily Carr, two artists associated with the group, are also very well know.
Inspirational Canadians include Terry Fox who attempted a one-legged cross country run for cancer research, Rick Hansen, a paraplegic athlete who completed an around the world marathon for spinal cord injury research and Donovan Bailey, the world's fastest man.
Famous Canadian dancers include Karen Kain, Veronica Tennant, and Lynn Seymour.
Superman was co-created by a Canadian Joe Shuster and American Jerry Siegal. The character was created while Shuster was visiting Siegal in Cleveland in 1934.
Famous Canadian journalists, TV or radio personalities include Peter Jennings, Alex Trebek, Lloyd Robertson, Peter Gzowski, Robert MacNeil, Morley Safer, and John Roberts.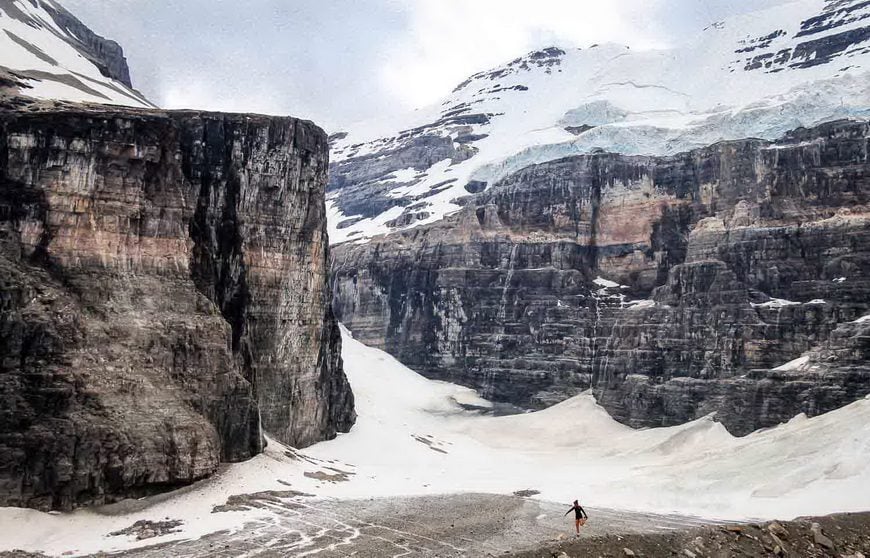 Fun Geography Facts about Canada
Canada is the second largest country in the world.
The highest tides in the world occur in the Bay of Fundy in New Brunswick. You can kayak at Hopewell Rocks – though you start on the mud in your kayak and just wait for the water to lift you off.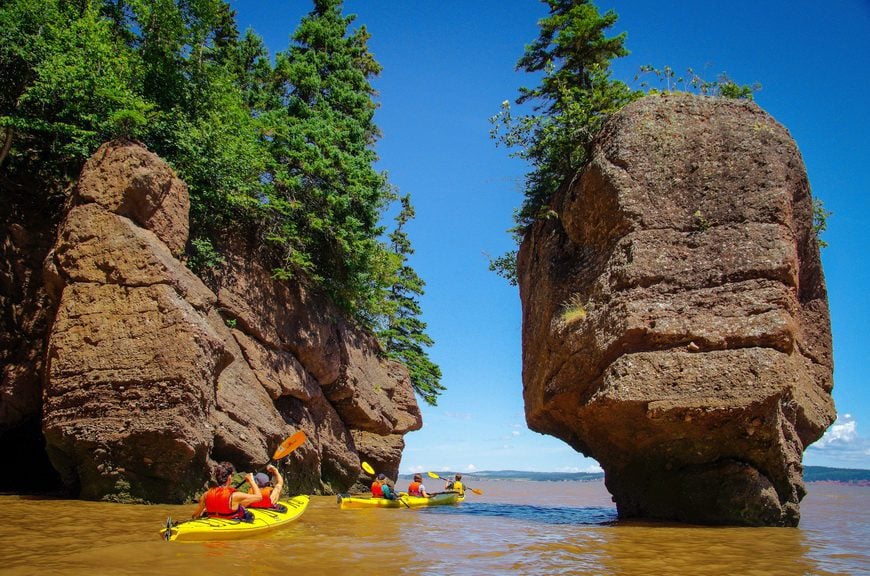 The capital of Canada is Ottawa, the second coldest capital in the world after Moscow.
Canada has ten provinces and three territories. The 10 provinces from west to east are British Columbia, Alberta, Saskatchewan, Manitoba, Ontario, Quebec, New Brunswick, Nova Scotia, Prince Edward Island and Newfoundland. The three territories include the Yukon, the Northwest Territories, and Nunavut.
Read: 5 Things You Must do on a Visit to Ottawa
Canada has the longest coastline of any country in the world at 243,977 kilometres – 151,600 miles.
Montreal is the world's second largest French speaking city after Paris.
Six cities in Canada have a population of over 1 million: Toronto, Montreal, Vancouver, Calgary, Edmonton and Ottawa.
Read: Everything You Need to Know to Visit Canada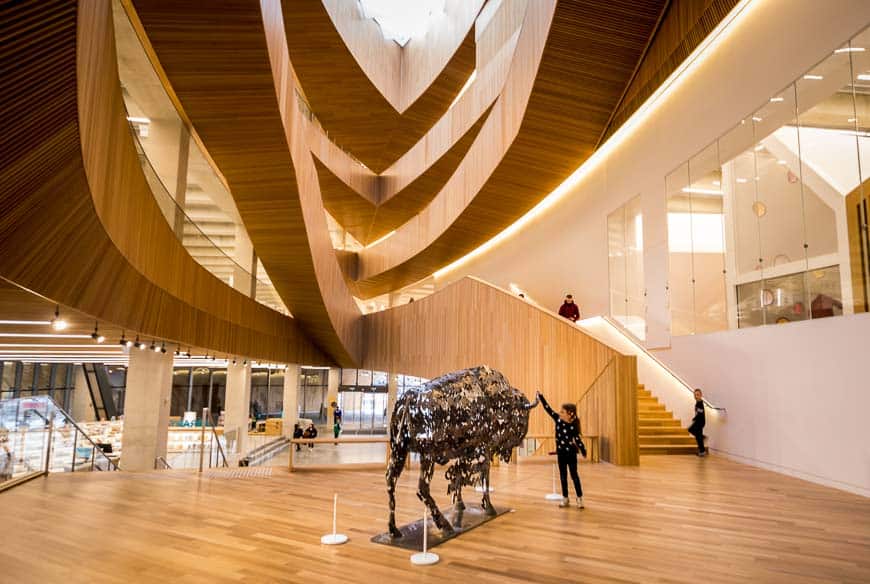 Canada is lucky to have 9% of the world's renewable water supply!
The largest non-polar ice field in the world can be found in the St. Elias Mountains, Yukon Territory. It covers an area of 40,570 square kilometres of which 16,900 square kilometres are located in Canada, the remainder being in Alaska.
Canada has six time zones.
The longest highway in the world is the Trans-Canada Highway which is over 7,604 km (4,725 miles) in length.
The world's most northerly sand dunes are in Athabasca Provincial Park in northwest Saskatchewan. They are 30 m high. The Sand Hills of Saskatchewan near Moose Jaw are also a sight to see.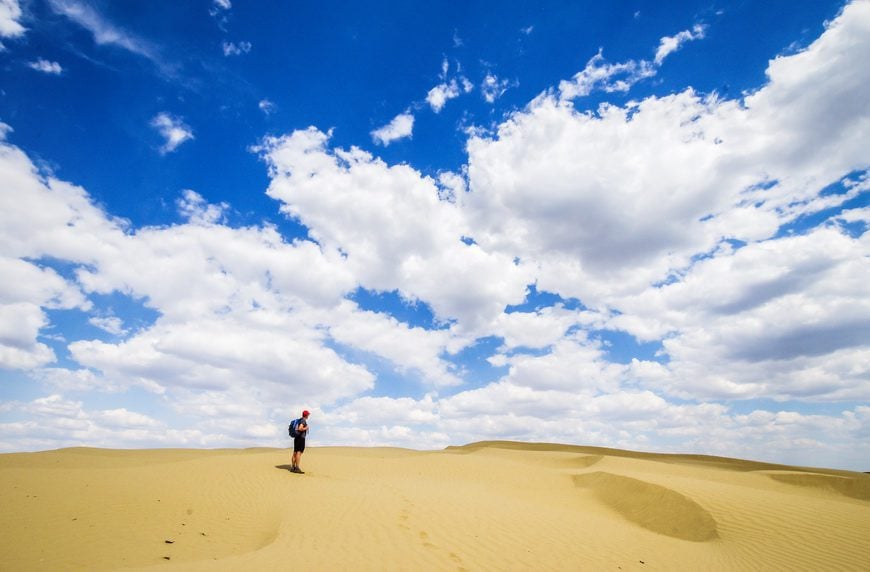 Half of the country is covered with forests, which should come as no surprise considering one-tenth of the world's forests are here.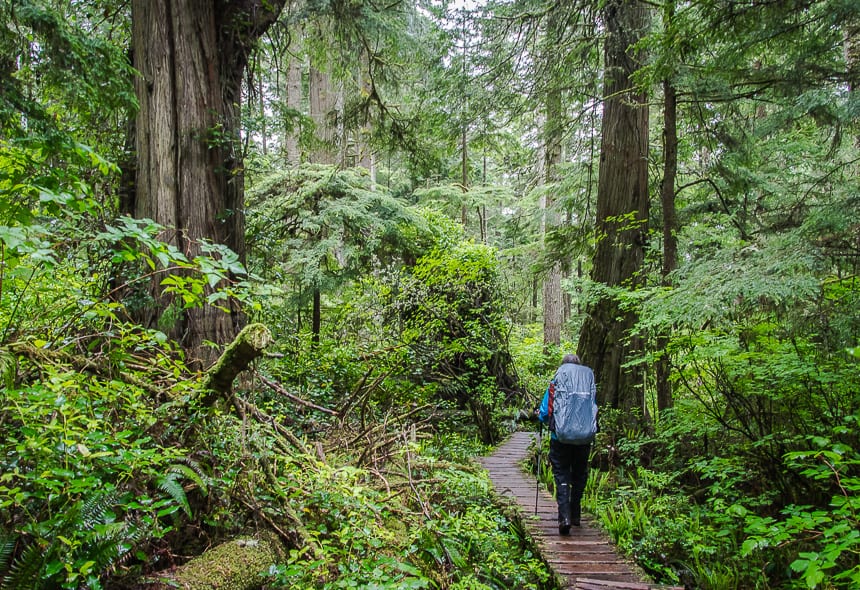 Affiliate links ahead, which means I receive a small percentage if you purchase anything through them at no extra cost to you. This helps me provide free content on this site. Thank you for your support.
The highest mountain in Canada is Mount Logan, Yukon Territory, 5959 m (19,551 feet).
Wasaga beach is the longest fresh water beach in the world.
Despite being a huge country, Canada has the fourth lowest population density in the world, with only three people living per square kilometre! Almost half of the population in Canada were born in other countries.
The coldest temperature ever recorded in Canada was -63°C (-81.4°F) on February 3, 1957 in Snag, Yukon.
The hottest recorded day in Canada was 49.5°C on June 29, 2021 in Lytton, BC. It was the third straight day that the town broke heat records in Canada. It was hit with a devastating wildfire on June 30th, 2021.
Want to show the world you're a Canadian? Why not pick up a beanie with a Canadian flag or throw on the cozy hooded sweatshirts – also sporting a Canadian flag.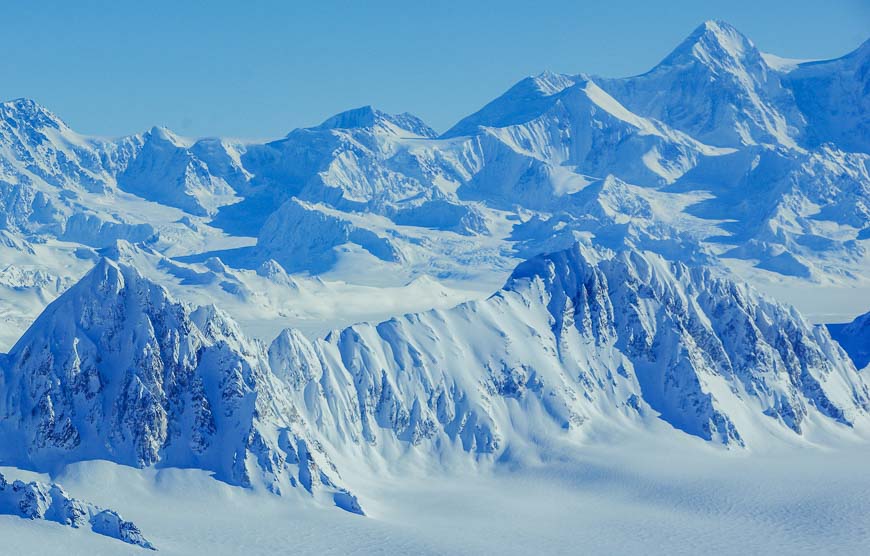 Alert, in Nunavut, is the northernmost permanent settlement in the world.
The highest waterfall in Canada is Della Falls, British Columbia, 440 m high (1,444 feet).
The border between Canada and the United States is officially known as the International Boundary. It is 5,525 miles long, including the 1,538 miles between Canada and Alaska. It's the world's longest unprotected border.
Ocean Falls, British Columbia has on average 330 days of rain per year. Yuck!
Estevan, Saskatchewan is reportedly the sunniest place in Canada with 2,537 hours of sunshine per year.
Nakwakto Rapids, Port Hardy's legendary dive destination, boasts the strongest current in the world – with speeds of up to 18.4 miles per hour.
Three of Canada's islands make the top ten for size in the world – Baffin, Ellesmere and Vancouver.
Nunavut takes up one fifth of Canada's total land area.
Manitoulin Island is the largest freshwater island in the world.
Two of the largest lakes in the world are found in the Northwest Territories – Great Bear Lake and Great Slave Lake.
Calgary is famous for its Chinooks – a weather phenomenon that can raise the temperature by 10 degrees in a matter of minutes.
Cool facts about Canadian people
The population in Canada in 2022 is estimated at 38.65 million.
81 percent of the total population resides in cities.
Canadians can deduct a number of things from their tax software, but I bet you didn't know that dog food is tax-deductible in Canada.
About 90% of Canada's population is concentrated within 160 kilometres (100 miles) of the Canada/US border.
15.9% of the population is 65 or older;6 8.5% are between the ages of 15 and 64.
The median age in Canada is 41 years.
The average life expectancy at birth is 81.16 years – the sixth highest in the world.
Canadians like to finish a sentence with the word eh.
If you want to make an American smile, ask a Canadian to say out and about. It works every time.
252,975 new permanent residents were welcomed to Canada in 2021. That number does not include temporary workers or foreign students.
Canadians call the one dollar coin the loonie. When in full production, 15 million loonies can be produced per day. More than one billion loonies have been made since the coin was introduced in 1987. Approximately 700 million toonies have been minted since 1996.
17% of Canadians are daily smokers.
The average Canadian watches 21 hours of television per week. 128,000 Canadian households have TV's in the bathroom.
The age at first marriage for men is 29 years, 27.4 years for women.
The average household size in Canada is 2.6 people.
There have been 27 Nobel Prize laureates in Canada.
Canadians generate approximately 2.7 kg of garbage per day according to CRC Research.
Sports in Canada
Hockey and lacrosse are Canada's national sports.
The baseball glove was invented in Canada in 1883.
Canada has hosted the Olympic Games three times; 1976 in Montreal, 1988 in Calgary and 2010 in Vancouver.
Canadian sports icons include Wayne Gretzky (hockey), Steve Nash (basketball), Mike Weir (golf) and Cassie Campbell (women's hockey).
Whistler, British Columbia is consistently ranked as one of the best places in North America for downhill skiing.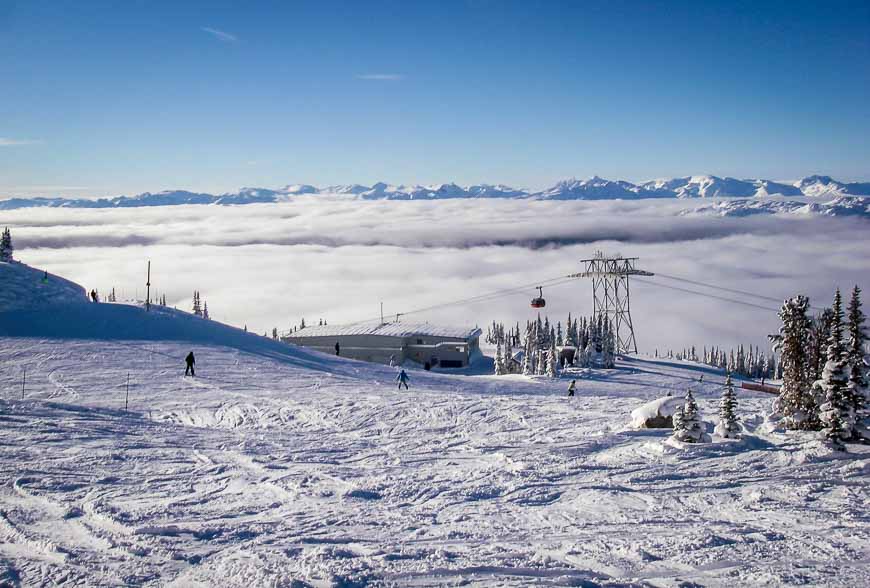 The Royal Montreal Golf Club, founded in 1873, is the oldest golf club in North America.
The first indoor ice hockey game took place on March 3, 1875 at the Victoria Skating Rink in Montreal.
Ice hockey, football and baseball are Canadians favourite spectator sports.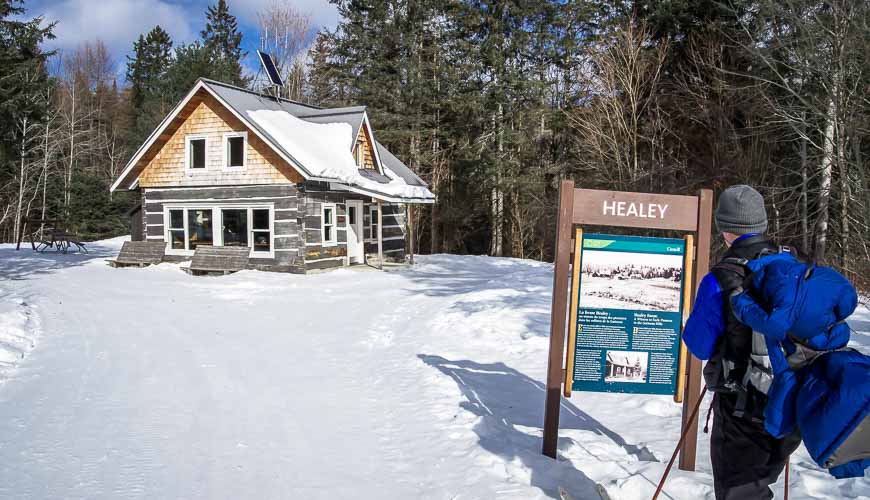 Culture in Canada
The world's largest totem pole was raised in Victoria in 1994 and stands 54.94 metres tall (180.2 feet).
The most widely attended festivals in Canada include:
Celebration of Light (Vancouver) 1.6 million
Winterlude (Ottawa-Gatineau) 1.6 million
Just For Laughs (Montreal) 1.5 million
Canadian National Exhibition (Toronto) 1.3 million
Calgary Stampede 1.2 million
Pride Toronto 1.3 million
Toronto International Film Festival 0.5 million
Quebec Winter Carnival 0.5 million
The first chuckwagon race held at the Calgary Stampede occurred in 1923. Purses and prizes totaled $275. To get the Canadian Championship title each outfit – consisting of four horses, wagon, driver and four helpers – were required to cut a figure eight around barrels, head out through a backstretch, then around a track, unhook the horses from the wagon, stretch a fly with a minimum of two stakes and make a fire. First smoke decides winner.
In Flander's Fields is a poem written by World War I Col. John McCraea, a Canadian veteran of the Second Boer War. He was struck with admiration at the courage of the dead when he saw red poppies swaying among the markers of his fallen comrades.
Canada's first million-selling author was Marshall Saunders, with her novel Beautiful Joe (1894).
French and English are the two official languages in Canada.
Queen Elizabeth II is the Canadian Head of State.
Canada's literacy rate is over 99%.
The Canadian motto is A Mari Usque ad Mare. It means from sea to sea.
The English version of Canada's National Anthem – O Canada – was written by Robert Stanley Weir for the Diamond Jubilee of Confederation in 1927.
The National Flag of Canada came into being in 1965 to replace the Union Jack. It is an 11-pointed red maple leaf on a white square.
Inventions/Medical Advancements thanks to Canadians
Canadian inventions include the game Trivial Pursuit (Scott Abbot and Chris Haney), the telephone (Alexander Graham Bell), basketball (James Naismeth) and the snowmobile (Joseph-Armand Bombardier).
Thomas Ahearn invented the electric cooking range in 1882.
Graeme Ferguson co-invented IMAX. There are over 500 IMAX theaters in 45 countries.
Insulin, a hormone produced by the pancreas was first isolated at the University of Toronto in 1921-22 by Dr. Frederick Banting and Charles Best.
James Till and Ernest McCulloch are credited with the discovery of the stem cell.
Elizabeth Catherine Bagshaw was one of Canada's first female doctors and the medical director of the first birth control clinic in Canada. She has been recognized as providing outstanding contributions to the quality of life of women in Canada.
History of Canada
John Cabot was the first explorer to reach Canada in 1497.
The east coast of Canada was settled by Vikings in approximately 1000 AD. It's definitely worth a visit to L'Anse aux Meadows.
Newfoundland didn't become a province until 1949.
Tools that date back 20,000 years are the first evidence of history in Canada. They were found in caves on the Bluefish River in northern Yukon.
It wasn't until 1610 that Henry Hudson sailed through Hudson Strait into Hudson Bay.
In 1576 Martin Frobisher discovered the strait that bears his name.
Navigation of the north-west passage from the Atlantic to the Pacific was first achieved by the Norwegian explorer, Roald Amundsen in 1906.
In 1792-94 Captain George Vancouver painstakingly surveyed the west coast of Canada.
Food and drink in Canada
The Moosehead Brewery in Saint John, New Brunswick turns out 1,642 bottles of beer per minute.
The beer named after Canada is called Molson Canadian. Founded in Montreal in 1786, Molson Coors Canada is the oldest brewery in North America and continues to produce beer on the site of the original brewery
Over 200,000 pancakes are served during the Calgary Stampede.
Foods we think of as being Canadian include peameal back bacon, poutine, maple syrup and Timbits (small donuts from Tim Hortons).
Canada is famous for its ice wine – made from pressed frozen grapes. It's usually served as a dessert wine.
Wine is produced in British Columbia, Ontario, Quebec and Nova Scotia. Ontario is the largest producer but British Columbia has approximately 370 licensed wineries. Fruit wines are produced in Saskatchewan and New Brunswick.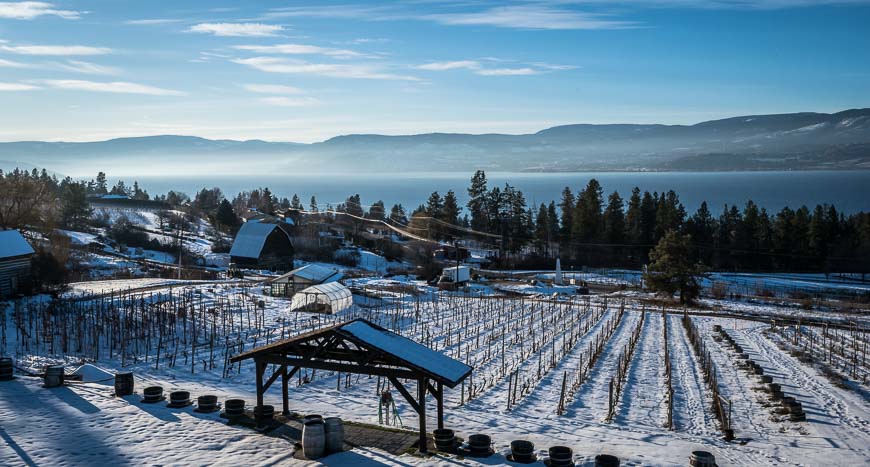 Cheddar is the most popular cheese in Canada. On average Canadians consume 23.4 pounds per person annually.
The Maritimes are famous for their desserts. Try Blueberry Grunt and Raspberry Buckle.
There are more doughnut shops in Canada per capita than any other country.
Each Canadian eats an average of 190 eggs per year.
Canadians drink more fruit juice per capita than any other country.
National Parks and UNESCO WORLD Heritage Sites
Canada is home to 48 national parks and national park reserves, 172 national historic sites administered by Parks Canada and four marine conservation areas. (There are 997 National Historic Sites with most administered by either private entities or other levels of government other than Parks Canada.)
Read: My Favourite National Parks in Canada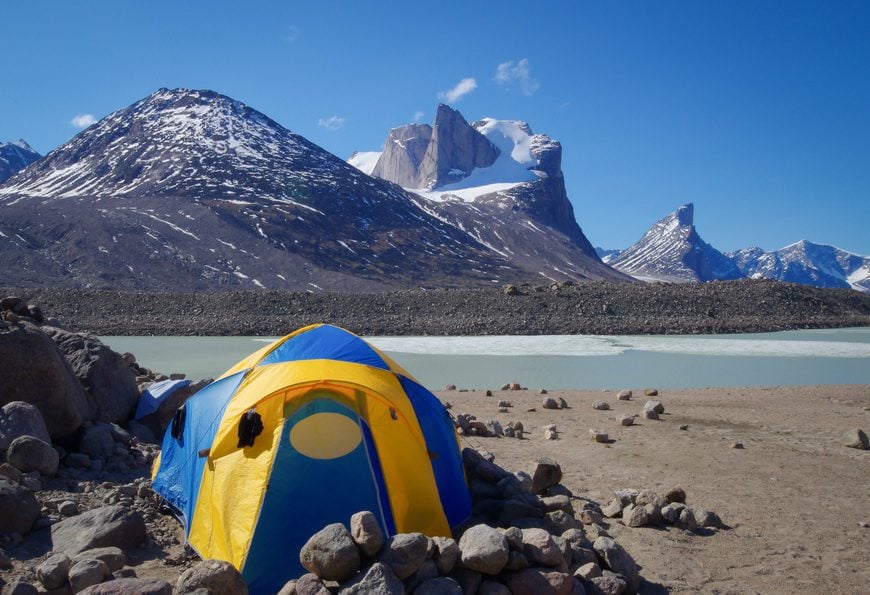 The only walled city north of Mexico is Québec City. It was also the first city in North America to be placed on UNESCO's World Heritage Sites list.
The Rideau Canal in Ottawa, A UNESCO world heritage site, has the world's longest skating rink in the winter.
There are 20 UNESCO World Heritage Sites in Canada. The one with the most interesting name is Head-Smashed-In Buffalo Jump.
Nature facts about Canadian animals
A 20.14 kg lobster is the largest documented lobster caught. It was caught off the coast of Nova Scotia in 1977.
The muskox has an inner fur layer that is finer than cashmere and can be spun into wool that is very much warmer than sheep's wool. If you knew that then you probably knew it was called qiviut.
Fifty percent of the world's polar bears live in Nunavut.
A bald eagle can see 4 – 7 times better than humans (though not just in Canada) and they have been recorded doing 100 mph dives.
There are about 200 species of mammals in Canada.
You'll find about 630 bird species in Canada.
Canada's beaver is the second largest rodent in the world, weighing up to 60 pounds. (The largest rodent is the capybara, found in South America and weighing up to 100 pounds.)
There are eleven sub-species of Canada geese. The four smallest species are called the cackling geese.
You can kayak with beluga whales in Churchill, Manitoba.
There are nearly 2.4 million caribou in Canada.
Churchill, Manitoba sees one of the largest annual polar bear migrations.
Financial facts relating to Canada
The Bank of Canada opened its doors in 1935 and issued its first bank notes.
The Bank of Canada began as a privately-owned institution, with shares sold to the public at a par value of $50. In 1938, all shares were purchased by the Government of Canada and the Bank became a Crown corporation.
During World War II, the Bank of Canada's nine victory Bond campaigns raised almost $12 billion for the war effort. After the war, the program was continued with Canada Savings Bonds.
Starting in December 2000, the Bank began making interest rate announcements on eight pre-specified dates per year.
The Canadian dollar is sometimes described as a petro currency.
The S&P/TSX is the fourth largest exchange by market cap in the developed world.
On April 23, 1997, the TSX's trading floor closed, making it the second-largest stock exchange in North America to choose a floorless, electronic (or virtual trading) environment.
At its peak in 2000, Nortel represented more than 36 percent of the Toronto TSE 300 index when their equipment carried 75% of internet traffic.
The Hudson's Bay Company or "The Bay" is the oldest commercial corporation in North America and one of the oldest in the world. The company was incorporated by English royal charter in 1670.
Just plain weird, unusual or interesting facts about Canada
Canada has the world's smallest jail – in Rodney, Ontario; it's only 24.3 square m (270 square feet).
Canada has 198 jails.
Daylight savings time does not occur in Saskatchewan.
The heaviest rainfall ever recorded was in Buffalo Gap, Saskatchewan. On May 30, 1961 25 cm fell in less than an hour. That's ten inches!
The Regina Tornado of June 30, 1912, rated as F4 (winds of 330 to 416 kilometres per hour) was the most severe tornado so far known in Canada. It killed 28 people, injured hundreds and demolished much of the downtown area.
At the time it happened, the most expensive natural catastrophe in terms of property damage was a horrific hailstorm that struck Calgary on September 7, 1991. Insurance companies paid about $400 million to repair over 65,000 cars, 60,000 homes and businesses, and a number of aircraft.
There are 522 airports with paved runways, and 931 airports with unpaved runways.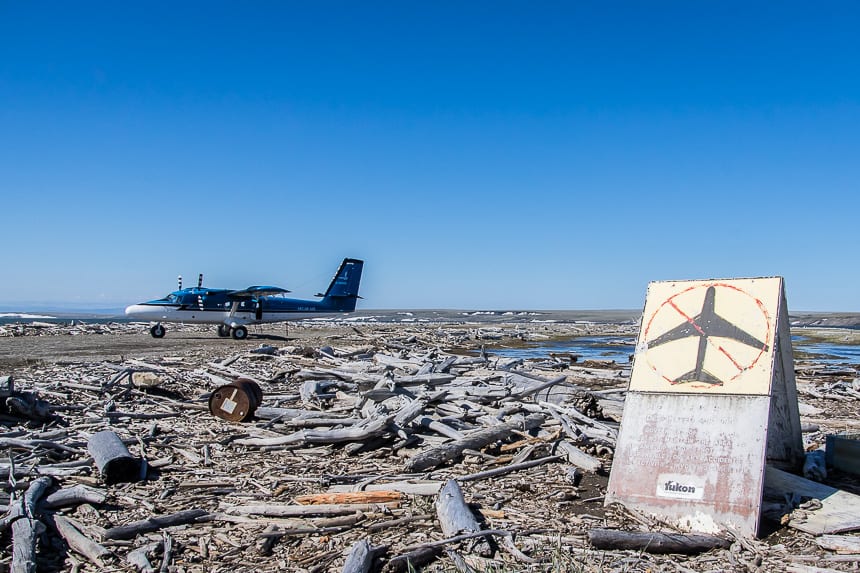 Read: Herschel Island: A Must Do Day Trip from Inuvik
The West Edmonton Mall, once the largest in the world, is now the fifth largest indoor shopping mall. It still claims the title as having the largest indoor amusement park.
The CN Tower in Toronto was the world's tallest free standing structure until 2007.
The license plate for cars, motorbikes and snowmobiles in Nunavut is in the shape of a polar bear.
Canada is the largest producer of uranium in the world.
The intersection of Portage and Main Street in Winnipeg has been called the windiest place in Canada.
Newfoundland is nicknamed "The Rock."
Prince Edward Island, Canada's smallest province is only 225 km long and 56 km wide. It's a great island to bike.
The Northwest Territories is called The Land of the Midnight Sun because the sun barely sets around the summer solstice.
There are diamond mines in the Northwest Territories.
Some of the world's largest wheat fields are found in Saskatchewan.
The US, the UK and Mexico are the top countries visited by Canadians.
Canada is the world's largest source of the rare element Caesium. It is found at Bernic Lake, Manitoba.
Canada is home to 15 million cattle, 9 million of which live on the Prairies.
The US buys more oil from Canada than any other country.
In 2019, the number of registered motor vehicles in Canada was listed at 35.7 million.
Tragedy in Canada
One of the horrific facts about Canada – that don't make us the least bit proud of our country – is learning about the appalling treatment the Indigenous Peoples of Canada have endured at the hands of our government and the church. Over the past few years, more atrocities that have taken place in the residential school system have also come to light – as well as the ongoing impacts on residential school survivors. For more information read about residential schools here.
This is just a smattering of facts about Canada. If there are any you'd like to add please be sure to leave a comment.
Further reading on interesting facts in Canada
Click on the photo to bookmark to Pinterest.