Since making Calgary my permanent home I was keen to learn some of the fun and interesting facts about this ever evolving city. There's a resiliency about Calgary I love, considering its fortunes rise and fall with the price of oil. Hopefully, that won't always be the case. Enjoy these 35 plus interesting facts about Calgary – a city I love for its energy, sunshine, friendliness, and proximity to the mountains.
This post includes some affiliate links. If you make a qualifying purchase through one of these links, I will receive a small percentage of the sale at no extra cost to you. Thank you very much for your support.
Calgary is referred to as Cowtown by some and it still has the Wild West image.
The Calgary Stampede, an annual 10 day event bills itself as "The Greatest Outdoor Show on Earth." It features the world's largest rodeo, concerts, a midway, First Nations exhibits, chuckwagon racing, agricultural competitions, stage shows and a parade. Good luck finding somewhere to stay – as it attracts over one million visitors.
It's a youthful city and full of energy. One of the interesting facts about Calgary is that the average age is 35.7 years.
Nearly 33% of Calgarians are foreign born; my physician friend backs this up saying she sees great diversity in her patients.
More than 120 languages are spoken in the city.
Calgary sits at 1,048 m (3,438 feet) above sea level.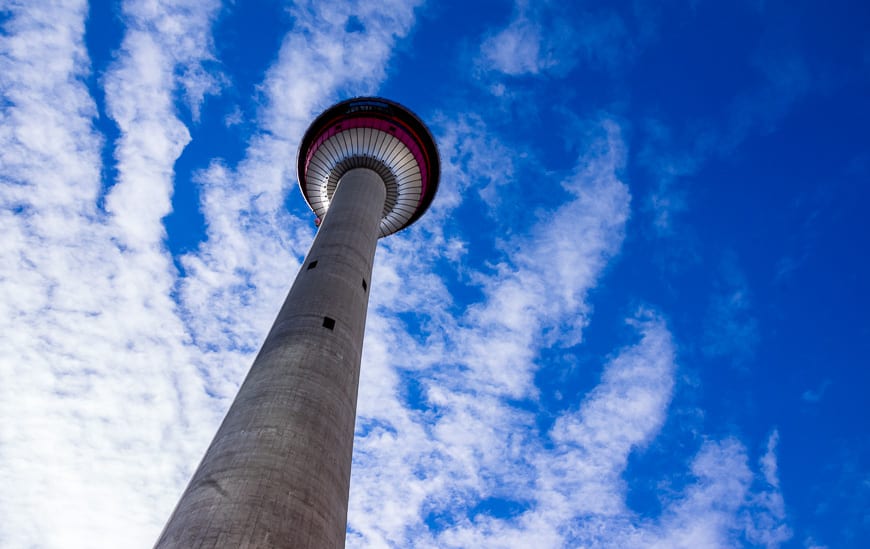 Calgary had a young 39-year-old, Muslim mayor when first elected – Naheed Nenshi. He was the first Muslim to become a mayor of a major Canadian city. He won 28,000 more votes than his second place rival.
The Calgary Zoo is rated the third best in North America.
The Calgary region is home to more than 1.64 million people as of 2023.
Calgary sits on the traditional territories of the people of the Treaty 7 region and Métis Nation of Alberta, Region 3.
There are more volunteers per capita than any other Canadian city.
Calgary International Airport (airport code YYC) is the fourth busiest in Canada.
You might like: Interesting Facts about Alberta, Canada
Interesting facts about Calgary related to weather
The sun shines on average of 2,300 hours a year. It's Canada's sunniest major city.
A Chinook in Calgary (a warm wind) can raise the temperature by as much as 15°C and in a few hours you can go from parkas to short-sleeves.
The average rainfall per year is 12.6 inches and the average snowfall is 50 inches.
The coldest temperature ever recorded was -45°C (-49ºF) in February, 1893. The warmest day ever recorded was 36.7°C (98°F) on August 10, 2018.
June gets the most rain of any month on average. January is the coldest month, but both February and March can see cold spells too.
There are normally 115 consecutive frost free days – from May 23 to September 15th.
The temperature reaches 20°C or better 85 days of the year.
There are 88 days of the year on average with snow on the ground.
On average 36 days of the year have winds greater than 52 km per hour. The windiest days occur in December and January – that's why you get windchills down in the -40°C range…or worse.
Look for thunderstorms on 22 days of the year. Hailstorms are a regular occurrence too. Some are incredibly damaging.
On the summer solstice, the sun rises at 5:21 AM and sets at 9:55 PM. On the winter solstice, the sun rises at 8:37 AM and sets at 4:31 PM.
Calgary has had a snowstorm every month of the year!!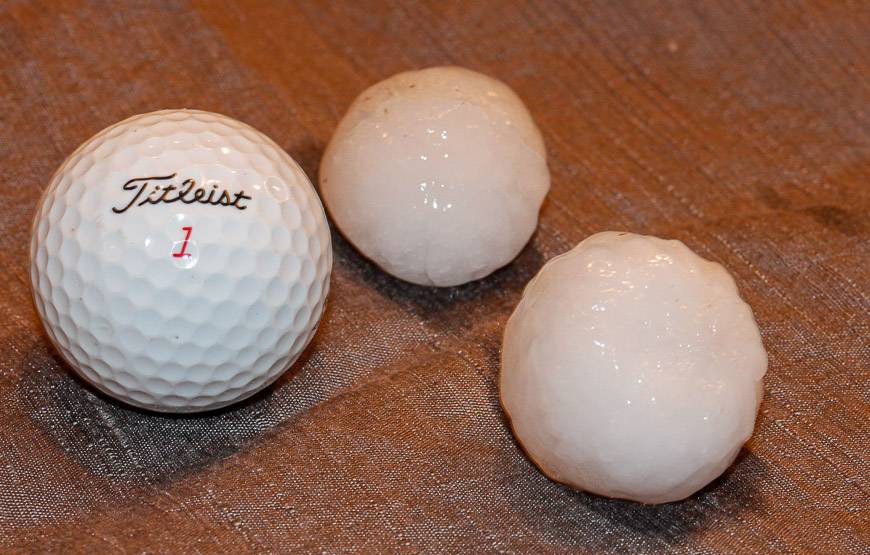 In 1873 John Glenn became the first recorded settler in the Calgary area. In 1884, with a population of 4,000, Calgary was officially proclaimed a city.
The oldest neighbourhood in Calgary is Inglewood.
Calgary is a city that is divided by quadrants – SW, SE, NW and NE. The intersection is at the north end of the Centre Street Bridge where it meets Memorial Drive.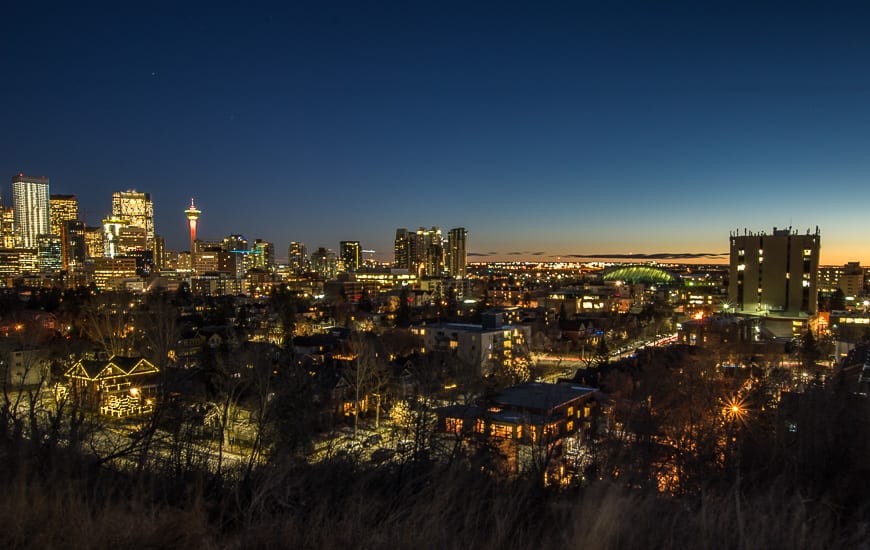 Calgary is considered to be the cleanest city in the world. The city invested in a top of the line wastewater purification system and is working hard to reduce the amount of landfill waste.
The city was ranked #28 in the world in 2010 in the Mercer Quality of Living Survey. It was ranked number one in the world on an eco basis – based on water availability and drinkability, quality of sewage systems, air pollution, waste removal and traffic congestion.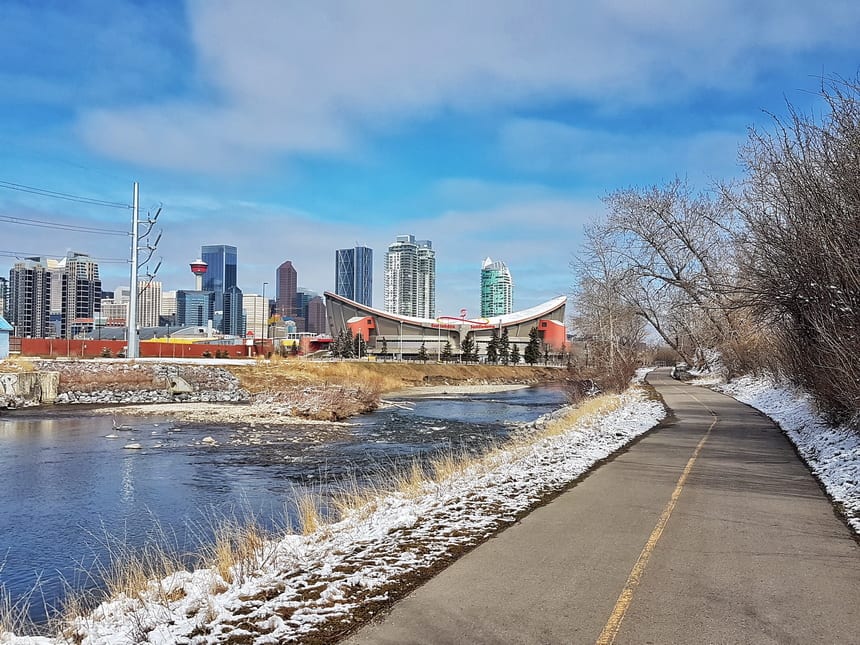 According to my realtor, Calgary is the mortgage fraud capital of Canada.
Calgary has the greatest number of millionaires per capita of any city in Canada. (Perhaps had now that the oil price has nosedived?)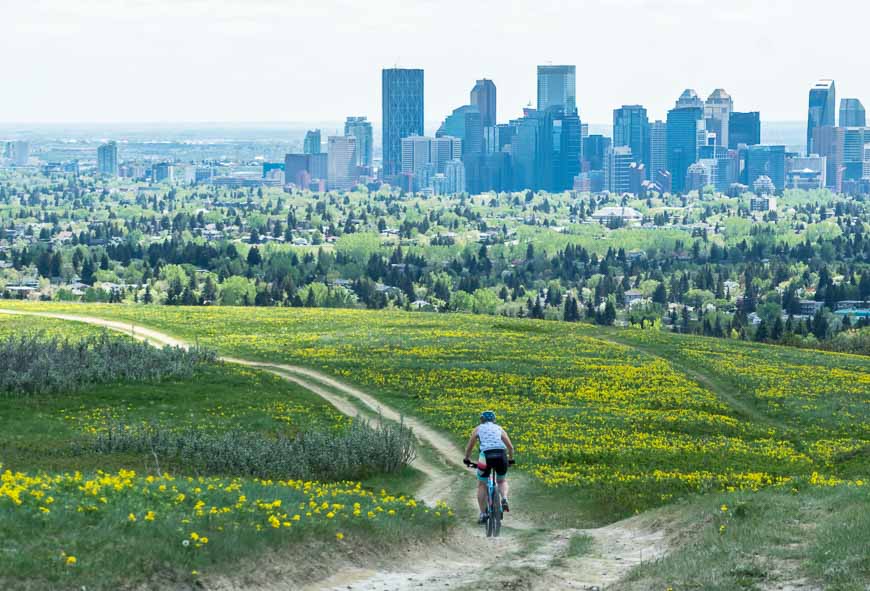 Random facts about Calgary
There is no provincial sales tax in Calgary – or Alberta for that matter, so you only pay 5% tax on Goods and Services.
You can walk 18 km (11 miles) in downtown Calgary without having to go outside! The Plus 15, a feature unique to Calgary, is an inside walkway that connects 100 buildings with 6o suspended bridges 15 feet above the ground.
Calgary has two professional sports teams – the Calgary Flames (NHL hockey) and the Calgary Stampeders (CFL football).
There are five major post secondary institutions – The University of Calgary, Mount Royal College, Southern Alberta Institute of Technology, Northern Institute of Technology and the Alberta College of Art and Design.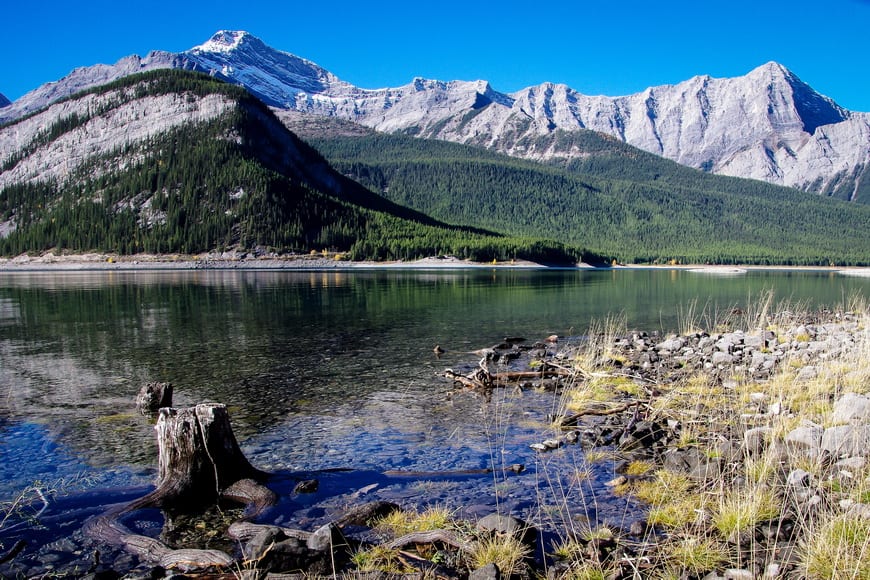 In 1988 Calgary hosted Canada's first Winter Olympic games. As a result there's an Olympic oval for long and short track speed skating. And it's open to the public.
One of the interesting facts about Calgary is that the city has the most extensive urban pathway and bikeway network in North America. In total there are approximately 1,000 km of regional pathways and 96 km of trails.
Read: 5 of the Best Bike Rides Around Calgary
At Canada Olympic Park, home to Canada's Sports Hall of Fame, is where you can scare yourself silly on a bobsleigh or luge ride. Of course there's downhill skiing and snowboarding, but did you know they also offer tubing in winter?
Banff National Park is only 90 minutes west of Calgary. Both Yoho and Kootenay National Parks are accessible as day trips too.
Quieter Waterton Lakes National Park is a three hour drive south of Calgary on the Alberta-Montana border.
Read: 7 Things to do on a trip to Waterton Lakes National Park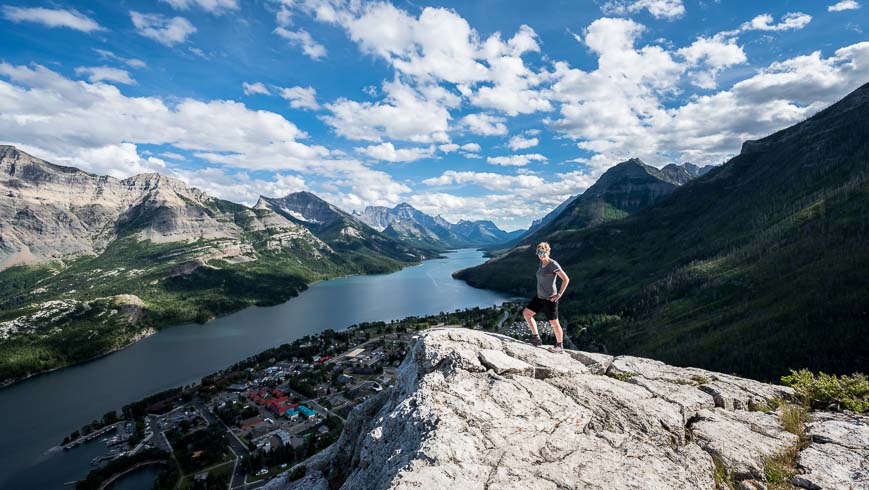 Over 260 bird species have been recorded at the Inglewood Bird Sanctuary. It's a lovely place to go for a walk in Calgary – and it's free.
There are at least a dozen theater companies in Calgary.
Economic activity in Calgary is mostly centered on the petroleum industry though high tech, agriculture and tourism also contribute to the economic growth.
In September 2023, the average house price in Calgary was $549,582 and the median price was $505,000.
One of the interesting facts about Calgary is that the Bow River is one of the top three trout streams in the world. Anglers come from all over the world in the hopes of landing brown trout longer than two feet. The Lower Bow River running through Calgary is reportedly host to 2,500 fish per mile and the average size of fish caught is 17-22 inches.
NEW in 2018: Calgary has a world-class public library. Another one of the interesting facts about Calgary is that the Calgary Library is the sixth most used library in North America.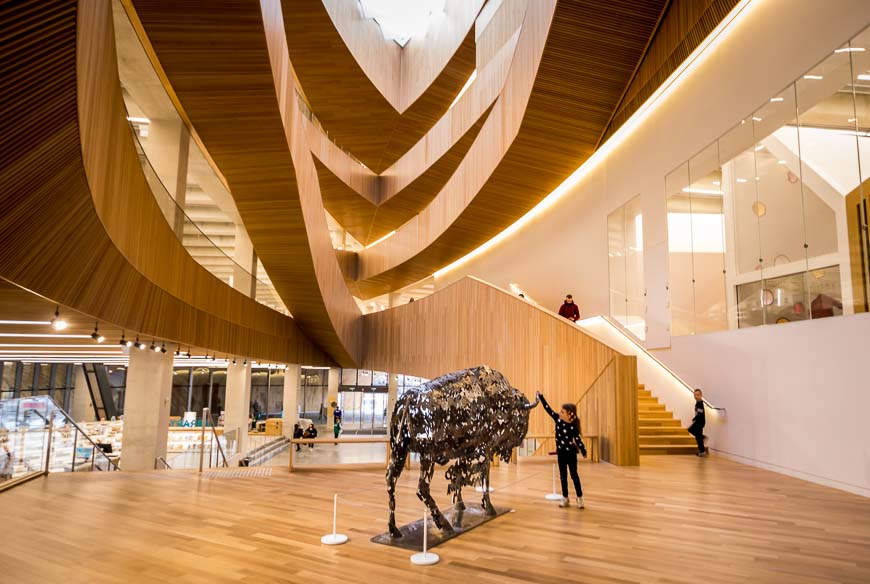 For a great read about Calgary, pick up a copy of 111 Places in Calgary That You Must Not Miss, published in December 2020.
Further reading on interesting facts in Canada
Click on the photo to bookmark to your Pinterest board.