35 Fun, Weird & Interesting Facts About Ottawa
I grew up in Ottawa and looking back I feel lucky to have grown up in such a city. Ottawa offers a great mix of culture and recreation. Its home to the National Arts Center which always offers something interesting for the right side of your brain but it's the easy access to the outdoor life where Ottawa really shines.
In the winter you can skate on the Rideau Canal or cross-country ski in the Gatineau. In the summer you're never far from cottage country and the cycling is excellent. In fact it was a bike-friendly city well before it became trendy to embrace bikes. Enjoy these 35 fun, weird, interesting facts about Ottawa.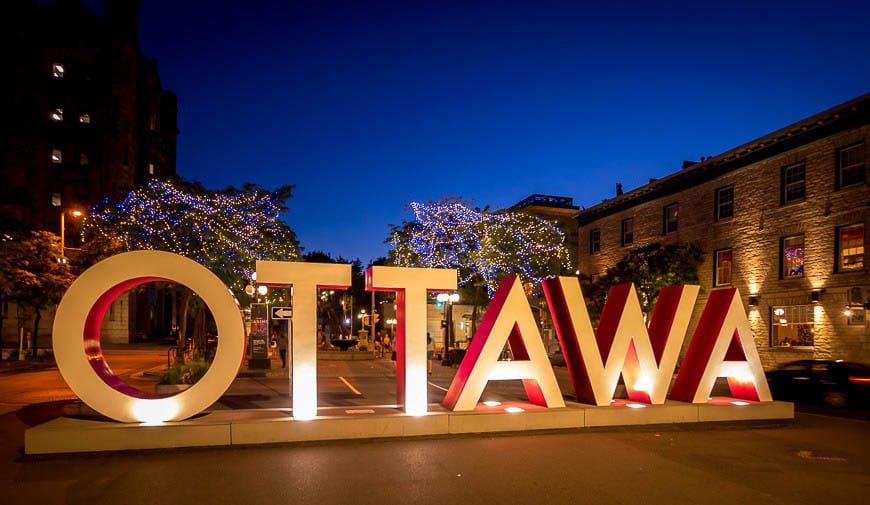 Ottawa is the capital of Canada.
Ottawa is the fourth largest city in Canada.
Ottawa was originally called Bytown named for Colonel John By, the engineer who oversaw construction of the Rideau Canal. In 1855 Bytown was incorporated and became Ottawa.
In 1857 Queen Victoria chose Ottawa to be the capital of Canada.
The name Ottawa comes from the Algonquin word adawe – which means to trade.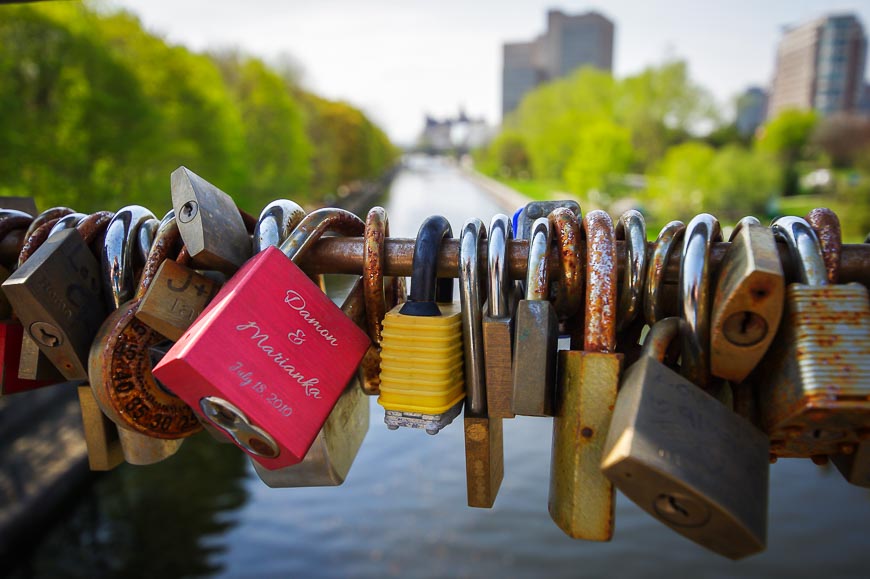 Ottawa is located on the banks of the Ottawa, Rideau and Gatineau Rivers.
Ottawa is the seventh coldest capital in the world. Others that are colder include in order of coldest first are Ulaan-Baatar in Mongolia, Astana in Kazakhastan, Moscow, Russia, Helsinki in Finland, Reykjavik, Iceland and Tallinn in Estonia.
In 1970-71 a record 444.1 cm of snow fell over the winter. The average annual snowfall in Ottawa is 236 cm (92.8 inches).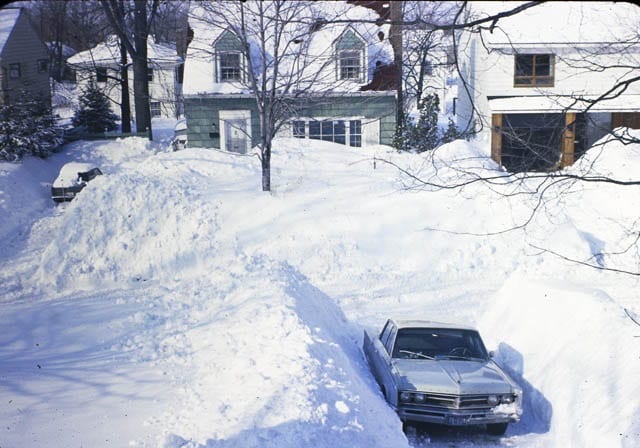 Facts about Ottawa as it relates to weather
The hottest day on record in Ottawa was 37.8 °C (100 °F) though humidex readings often go above 40°C.
The lowest temperature ever recorded in Ottawa was -36.1 °C (-33°F) on February 15, 1943.
Ottawa receives an average of 2061 hours of bright sunshine a year. Compare that to Calgary that gets 2,405 hours of sunshine per year – the highest of any major Canadian city.
On the summer solstice the sun rises at 5:14 AM and sets at 8:54 PM. On the winter solstice the sun rises at 7:39 AM and sets at 4:23 PM.
The people of Ottawa
The metro Ottawa area population is 1,236,324. Of those, 920,000 live on the Ontario side of the river.
About 25% of Ottawa residents were born outside of Canada.
Nearly half the population is under the age of 35 – making it one of the youngest cities in the country.
Ottawa is a multilingual city. Approximately 50% of people speak English, 32% French and the rest a mix of other languages including Chinese, Arabic, Italian, Spanish and Portuguese.
Ottawa has more scientists, engineers and PhD's per capita than any other city in Canada.
There are 35 major festivals in Ottawa. The Canadian Tulip Festival, held every May, is one of the most famous.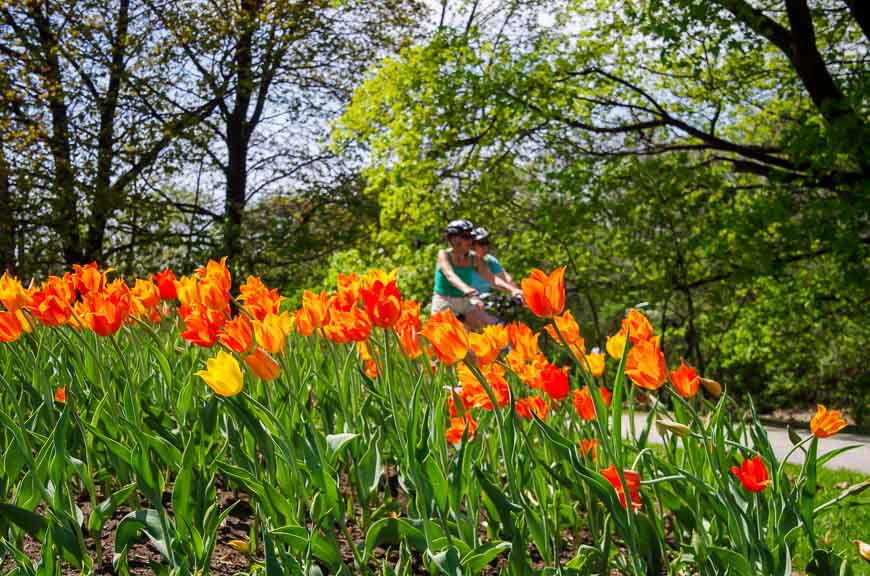 The Ottawa Capital region welcomes more than 7.3 million visitors annually.
Ottawa ranks as the most educated city in the country.
Ottawa is the fourth cleanest city out of 300 major cities ranked around the world – at least according to Forbes.
Moneysense ranked Ottawa for the third consecutive year as the best city in Canada to live in.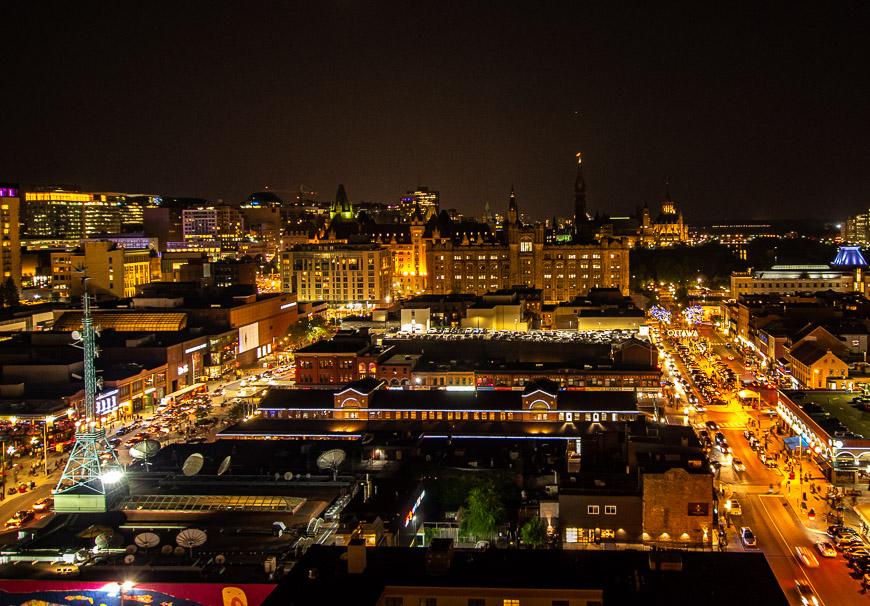 The Federal Government is the city's largest employer.
Ottawa is the agricultural center of eastern Ontario and has more farmland than any other city in Canada.
Ottawa is home to over 1,800 technology companies – employing more than 76,000 people.
There are five universities and two colleges in Ottawa.
Ottawa boasts a UNESCO World heritage site – the Rideau Canal. It is the best preserved example of a slackwater canal built in North America. It remains operational along its' original line with most of the structures from the early nineteenth century still intact.
You might enjoy: 10 Ottawa Activities to Try on a Visit to Canada's Capital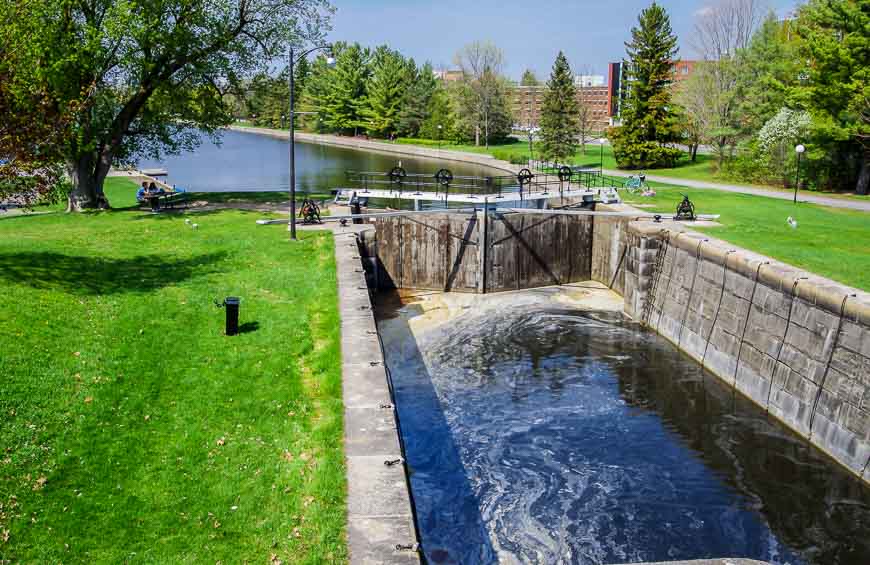 The Rideau Canal becomes a 7.8 kilometre (4.7 miles) skating rink as it winds its way through downtown Ottawa. Rent skates, and pick up hot drinks and beavertails along the route. One of the best times to go is during Ottawa's annual Winterlude festival.
Ottawa has 247 neighbourhood outdoor skating rinks.
You might like: Skating the Rideau Canal in Ottawa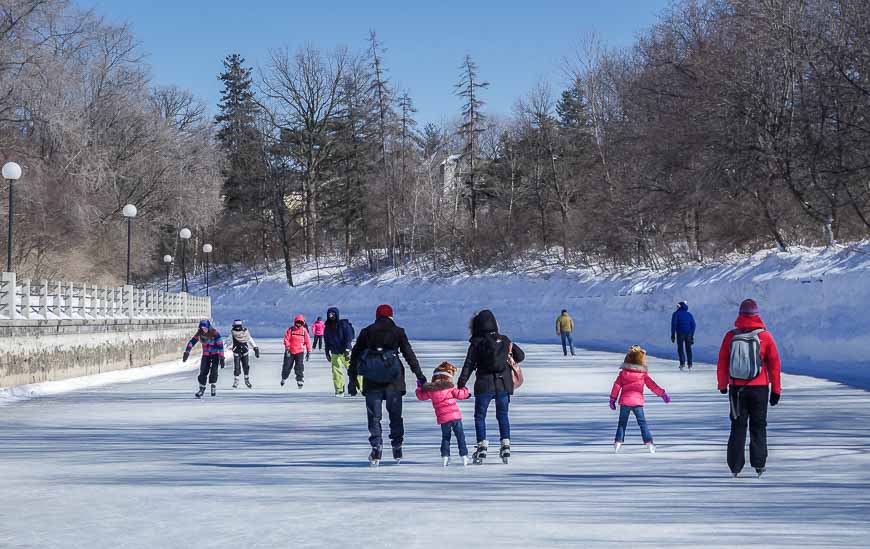 Every Sunday morning – from 9 AM until 1 PM – in the summer only, the Capital area parkways are closed to cars. You can run, walk, cycle or skate. On the Gatineau Parkways you can do the same thing from 6 AM until noon. This has been going on for as long as I can remember and well before it became trendy for cities to embrace the biking culture. All told there are now 65 kilometres of car free roads available on a Sunday morning.
There are seven downhill ski resorts within easy driving distance of Ottawa.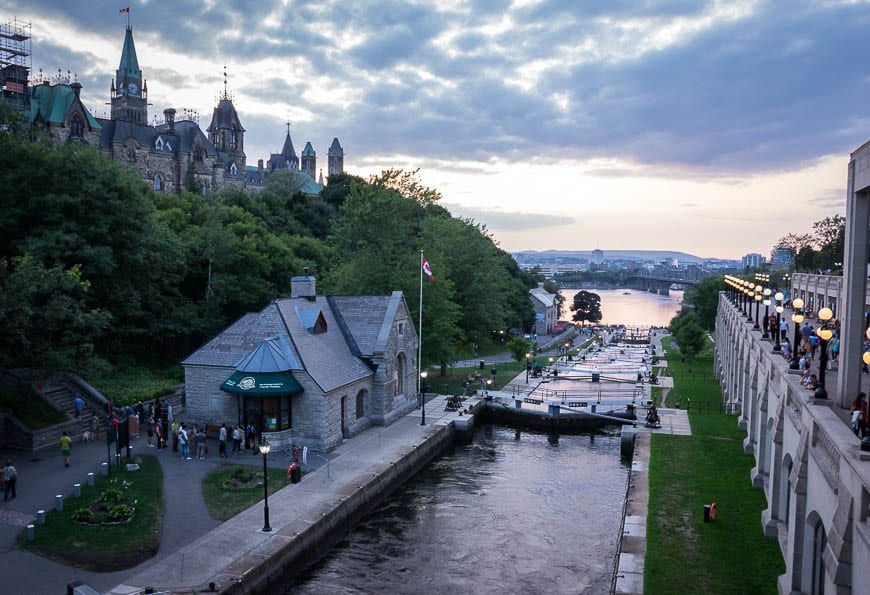 Ottawa is home to 14 National Museums
These include the Canadian Museum of History, Canadian Children's Museum, Canadian Postal Museum, The National Gallery of Canada, Canadian Museum of Contemporary Photography, Laurier House, Royal Canadian Mint, Library and Archives Canada, Currency Museum of the Bank of Canada, Canadian Museum of Nature, Canadian War Museum, Canadian Science and Technology Museum, and the Canadian Aviation and Space Museum.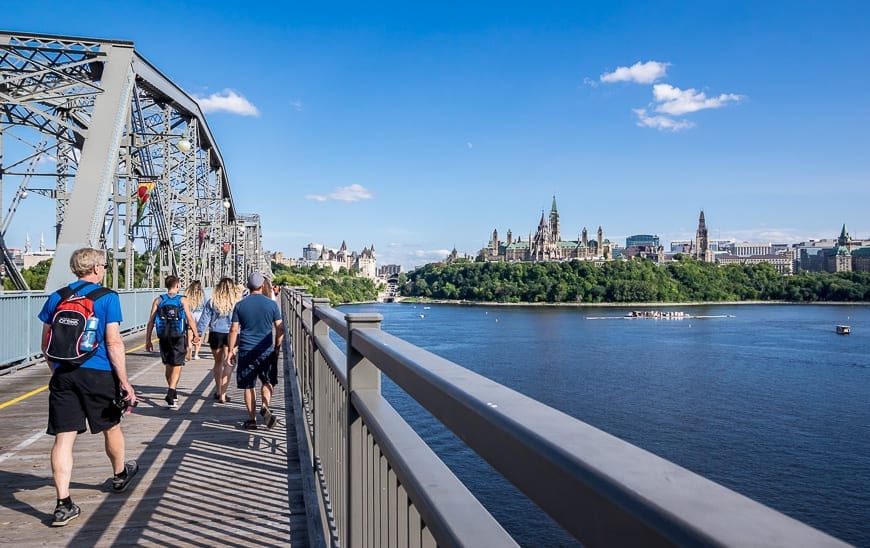 The Canadian Museum of Civilization is the most visited museum in Canada.
The Ottawa Little Theater is Canada's oldest amateur theatrical group.
Famous people from Ottawa include Paul Anka, Lorne Greene, Alanis Morissette, Dan Ankroyd, Adrienne Clarkson, Tom Green, Peter Jennings, Rich Little, Sandra Oh, Matthew Perry, Shelagh Rogers (who was head girl at Lisgar Collegiate when I was there) and even Tom Cruise – who went to my high school – but only for a while.
Have you been to Ottawa? Have you got any more facts you'd like to share?
Other posts in the fun, weird and interesting facts series you might enjoy:
Click on the photo to bookmark to your Pinterest board.