You'll find Prince Edward County halfway between Ottawa and Toronto, and just south of Belleville. The county borders Lake Ontario's north shore and the Bay of Quinte. If you're driving on the Highway 401 and blink, you'll miss the exit. This is farm country with a difference.
Here's what you can do in Prince Edward County if you have a long weekend or more.
This post includes some affiliate links. If you make a purchase via one of these links, I may receive a small commission at no extra cost to you. Thank you very much for your support.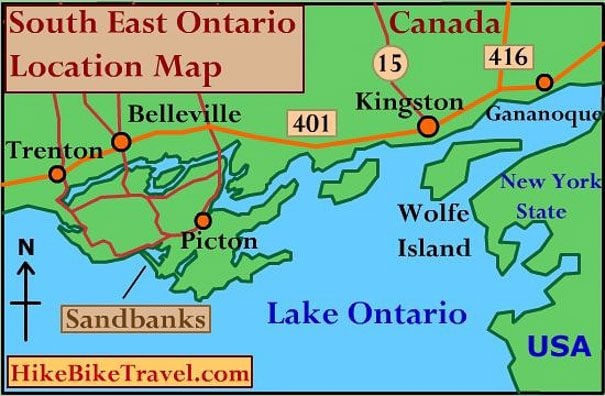 Go wine tasting in Prince Edward County
As Beppi Crosariol of the Globe and Mail pointed out some years ago – Prince Edward County has come of age and by this he is referring to the quality of the wines. With about 40 wineries there is plenty to taste. Buyer beware – some wines are made from grapes grown in the Niagara area.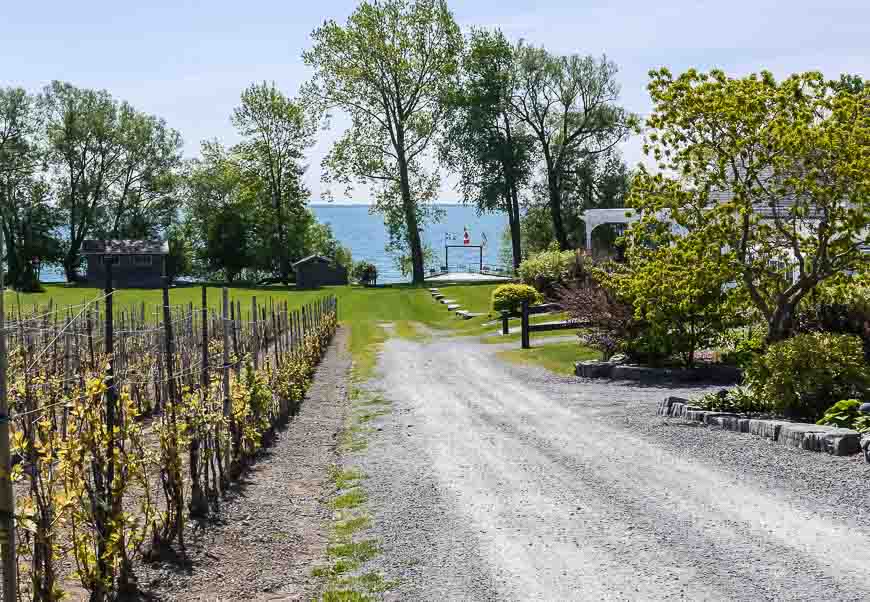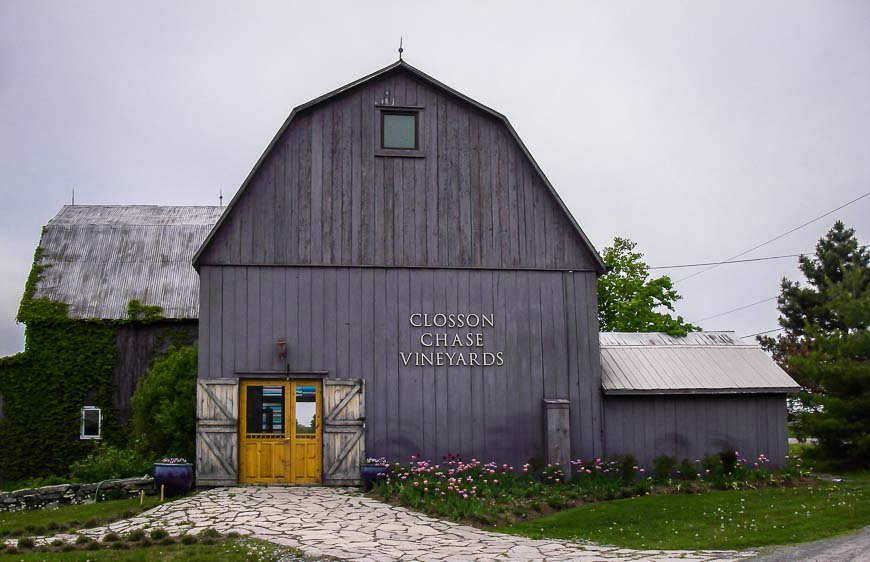 Take a cooking class at The Waring House.
The Waring House in Prince Edward County offer classes on Sundays that focus on lighter offerings. On Wednesday and Thursdays they have classes that feature a sit down dinner along with wine. Try Indian Cuisine, the Mexican Taco Stand or Sushi Basics. Check out their online schedule for lots more offerings.
Go birding in Prince Edward County
Birding is excellent especially during the spring migration. In the Prince Edward Point National Wildlife Area there are many species to discover in the 518 hectare park. You'll see lots of waterfowl, raptors and song birds there.
Be sure to visit the Prince Edward Point Bird Observatory, a migration research station open to the public. There are opportunities for bird banding and even monarch butterfly tagging in the fall.
Follow the Arts Trail in Prince Edward County
Stop at one of the 29 galleries or studios on The Arts Trail. You'll find everything from pottery to blown glass, jewelers, blacksmiths, photographers, hand made furniture and lots of painters. It's a great way to meet the artist and throw your support behind the local community.
Visit La De Dah Sculpture Studio, the Mad Dog Gallery and the Oeno Gallery. Don't forget your credit card!
Visit Sandbanks Provincial Park
Head for Sandbanks Provincial Park with some towels and a picnic basket. The park is home to the worlds largest baymouth barrier dune formation, three large sandy beaches and lovely warm swimming water that is perfect for families. It's also got a good number of walking trails. Try some windsurfing or sailing too.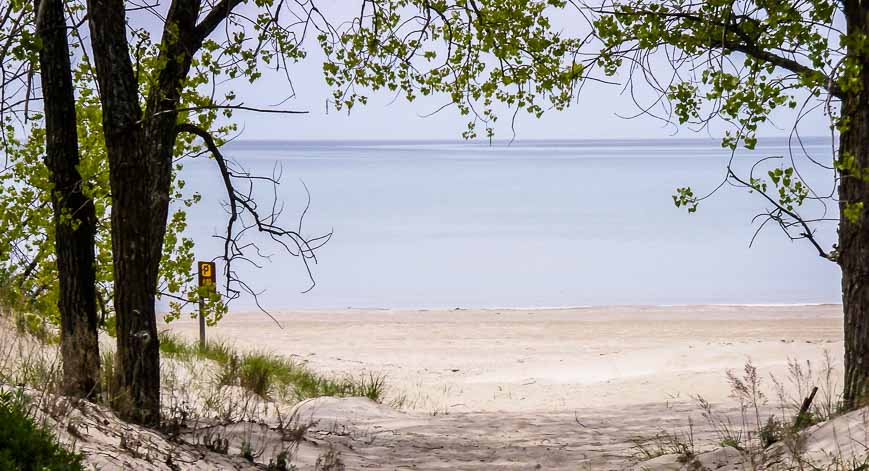 Explore Prince Edward County by bike
Rent a bike in Picton or Bloomfield and head off with one of their bike maps to explore quiet back roads. With short distances between towns and attractions, it's easy to cover a lot of the county in a day. Strong cyclists could easily bike 100 kilometres and include all the highlights. But this part of the world deserves to be explored at a slower pace – especially with all the diversions possible.
There are only a few roads you need to avoid in the county. Highway 33 and Highway 62 can get busy with traffic so they aren't a lot of fun to ride. Every other road is fair game. There may be a few others with no shoulder but chances are they're quiet and won't present a problem.
Don't miss a loop ride from Picton past Lake of the Mountain Provincial Park. The views across Adolphus Reach, a part of Lake Ontario, are extremely pretty.
Carry on via very quiet side roads to Fifth Town Artisan Cheese Co. for cheese and picnic supplies. Before returning to Picton stop at Waupoos Winery and be wowed by their maple infused icewine.
Also look for the Waterfront Trail which will keep you close to …the waterfront.
Eat your way through the stops on the Taste Trail
Check out the TasteTrail. Road signs guide you to the 40 plus locations – from cheese makers to coffee shops and fine dining. The craft-beer scene is growing along with ciders, spirits and even meads.
There are weekly farmers markets and places where you can pick your own strawberries and raspberries.
How about some me time at a spa?
There are now numerous spas in Prince Edward County that have opened in the last few years. Check out The English Rose Spa & Holistic Healing Centre in a historic building overlooking Picton Harbour. The Manse Boutique Inn and Spa in Picton offers a number of packages along with a hot tub and a saltwater pool.
Where to stay in Prince Edward County
There are no big brand chain hotels in Prince Edward County, one of the great attributes of the area. You'll find a full range of accommodation options from camping to glamping to boutique inns along with loads of bed and breakfast suites.
Some suggestions include the following:
The June Motel is rated as superb. It's got a cool, retro kind of vibe to it.
The Waring House in Picton offers lovely rooms along with a cooking school.
The Drake Devonshire in Wellington, rated superb, offers free bikes, garden views and a private beach. The rooms are lovely according to my sister-in-law who visited in 2022.
Further reading on things to do in southern Ontario
Click on the photo to bookmark to your Pinterest boards.