The first time I drove to Winter Park Ski Resort, some 25 years ago, I got a case of TMJ (temproamandibular joint disorder) from clenching so hard on the drive over Berthoud Pass. The road was very narrow with big drop-offs. The pass, located at an elevation of 3,446 m (11,306 feet) above sea level was and continues to be a snowy place.
Fast forward to a January visit and I am pleased to report a complete absence of TMJ symptoms . And despite snow covered roads (which are now slightly wider in places), I thoroughly enjoyed the views on the way up to the pass. Not only that, it was a treat to go back to ski the groomers I loved so much at the Winter Park Ski Resort – and the bump runs at Mary Jane.
Winter Park Ski Resort – Colorado's longest running ski resort
If you aren't familiar with Winter Park, it's Colorado's "longest continually operated ski resort." Located just 67 miles northwest of Denver via I-70 and Highway 40, it's a local favourite, in part because it's one of the closest ski resorts to both Boulder and Denver. Highway I-70 can be a parking lot on weekends so you can maximize your skiing time by spending it at Winter Park.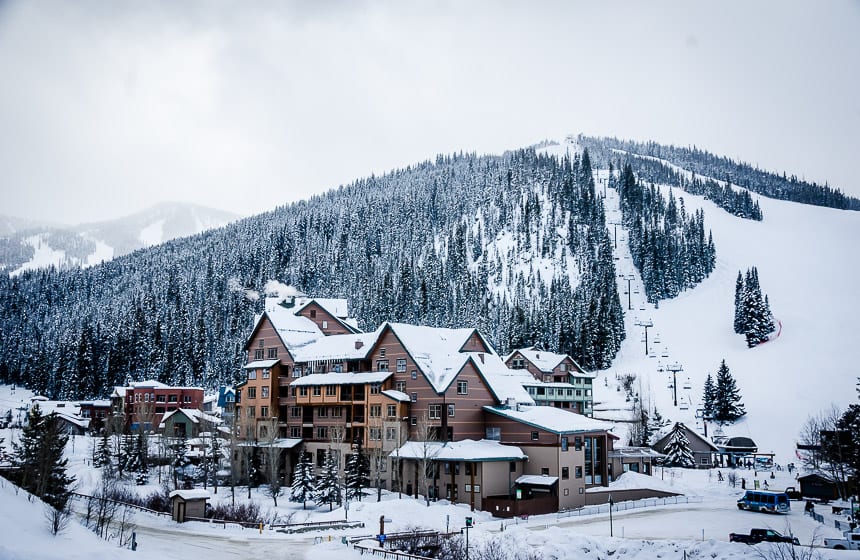 Insider tip if you're planning to visit Winter Park Ski Resort
Park at Mary Jane, the first signed entrance as you're heading north on Highway 40. Ski down to the lodge (it's obvious) and buy your lift tickets for Winter Park Ski Resort there. You'll be on your skis much faster than if you park at Winter Park. It's easy to ski over to the Winter Park base.
Winter Park Ski Resort reportedly averages 320 inches (26 feet) of snow per year along with 300 days of sunshine. What makes the place special in my books are the mogul runs at Mary Jane; even beginner mogul skiers can have a whole lot of fun here.
The glade skiing in Eagle Wind is also excellent and if you go looking, you may find hidden powder stashes off the Vasquez Ridge. Expert skiers will love the double black runs off The Cirque.
What's changed in the 17 or so years since I last skied here is the development around the base of Winter Park. The village has been greatly expanded so there are now a whole lot of cute shops and restaurants. The nearby town of Winter Park is also much bigger with more choice when it comes to accommodation and dining.
How many runs are there at Winter Park Ski Resort?
Winter Park Resort has also expanded the number of runs its offers in my extended absence. There are now 166 runs and 1,212 acres of off-piste skiing. With 25 lifts, 40,000 skiers and boarders can access the hill every hour. The maximum vertical is 2,220 feet and the longest run is 4.9 miles.
Winter Park and Mary Jane are both at altitude with Parsenn Bowl and The Cirque topping out at 12,060 feet. Treat your body with respect if you want to avoid nasty altitude headaches and nausea. Drink a lot of water!
Although I have never taken advantage of the train to Winter Park, it was always something I wanted to do when I lived in Boulder. For some years it was discontinued but its back again and what a civilized way to get to a ski resort!
The train is available on weekends (and President's Day) until March 26th. Leave Denver at 7 AM from and arrive in Winter Park at 9 AM. On the return leave at 4:30 PM and arrive back in Denver at 6:40 PM. There are different levels of service and corresponding prices. One way discount tickets ($39) sell out quickly so book well in advance if you're interested.
The following photos will give you a sense of Winter Park Ski Resort and Mary Jane on a cloudy January day.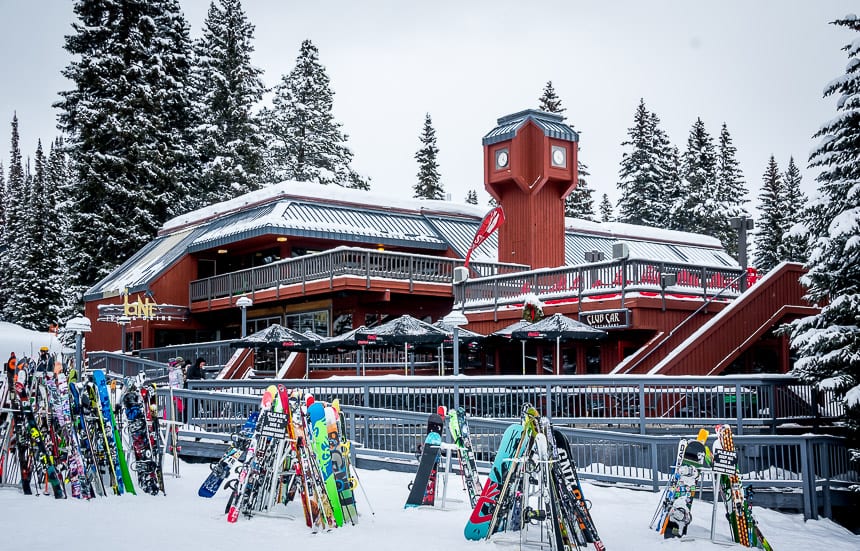 Location map of Winter Park Ski Resort (and Mary Jane)
This post includes some affiliate links. If you make a qualifying purchase through one of these links, I will receive a small percentage of the sale at no extra cost to you. Thank you very much for your support.
Where to stay in Winter Park
There are condos galore to rent along with loads of hotels, some offering cooking facilities.
Zephyr Mountain Lodge offers spacious suites and fully equipped kitchens.
For luxury condos with hot tubs along with ski in, ski out options, check out highly rated Resort Base Village Ski In Ski Out Luxury Condo.
Further reading on Colorado
Thank you to Grand County Tourism for hosting my visit.
Click on the photo to bookmark to your Pinterest boards.