Ontario's Ganaraska Trail stretches for over 500 km beginning in Port Hope (located 60 – 90 minutes east of Toronto depending on traffic) within sight of Lake Ontario and finishing at Glen Huron just south of Collingwood on the Bruce Trail.
The Ganaraska Trail is a mix of dedicated hiking trails and quiet country roads with the odd village, town and even city (Orillia) thrown in. The landscape is variable depending on what section you're doing. Much of it travels through rolling farmlands and woods though the wilderness section crosses the Canadian Shield and offers a rugged hiking experience.
A 2006 edition of the Ganaraska Hiking Trail Guidebook describes hiking trails in general in what I think are very fair terms, especially as it relates to this one: A hiking trail is like a string of pearls, the scenic spots being the pearls and the trail markers the string, to take you from one pearl to the next.
Ganaraska Trail – Pine Ridge section
John and I had the chance to hike part of the Pine Ridge section located in Northumberland County. It officially starts opposite the town hall in Port Hope but we started north of town and explored roughly 17+ km of the trail finishing on a quiet country road close to the 10th Line.
Much of the trail was through the beautiful Ganaraska Forest, interspersed with walking on quiet sections of country roads.
We did have about half a kilometre on a busier road but that's just the nature of a long distance hiking trail that travels through a populated part of Canada. On a Sunday afternoon we didn't see another soul hiking.
Carry a map!
Route finding – providing you've downloaded the map, is straightforward. And in the worst case scenario I'm sure you could knock on someone's door and ask for help. Look for the white blazes on the tree and follow the map. The hiking itself is very easy.
The Pine Ridge Hiking Club is one of nine hiking clubs that look after the trail. I met one gentleman as we crossed his property (the trail goes right through his backyard with his blessing) who asked me to tell you that the club enthusiastically accepts new members and invites you to join them on their weekly hikes.
The photos below will give you an idea of what to expect on this section of the trail. What they don't show is the poison ivy – of which there is plenty. Be sure to wash your legs with lots of soap right after you've finished hiking – or wear long pants.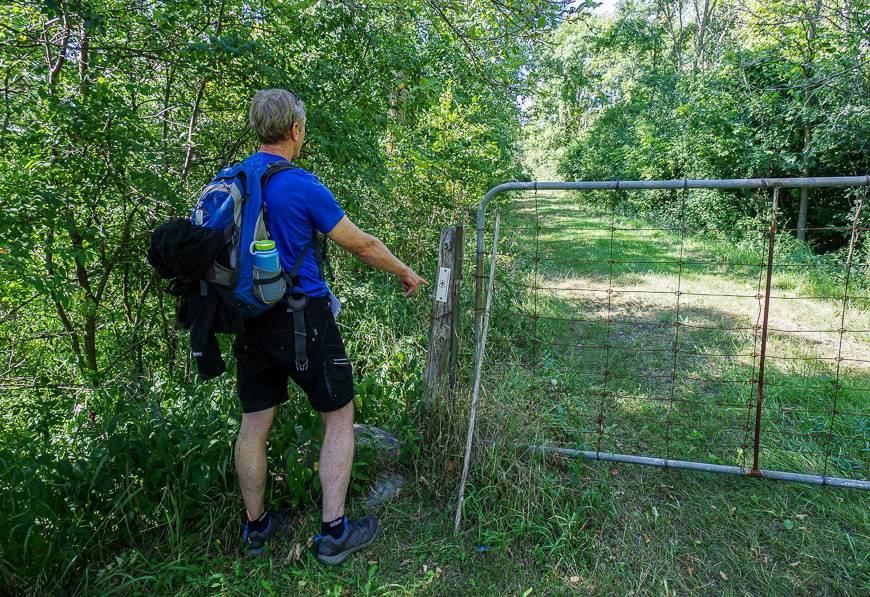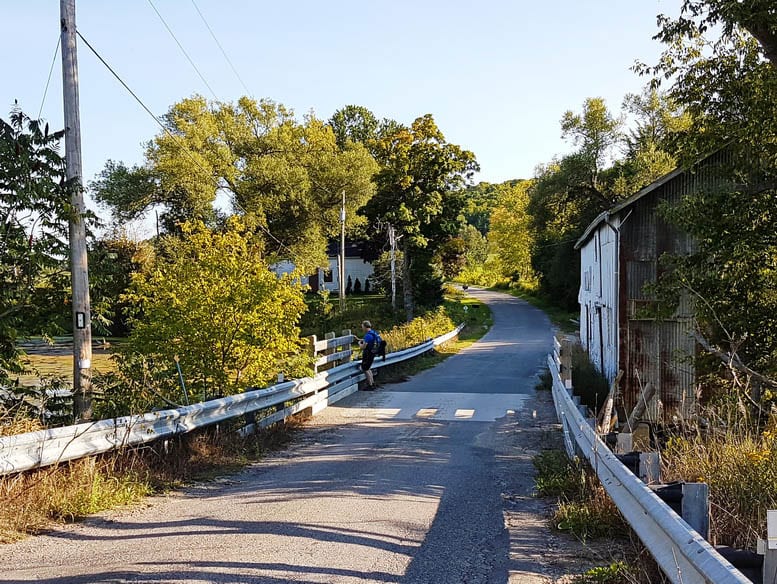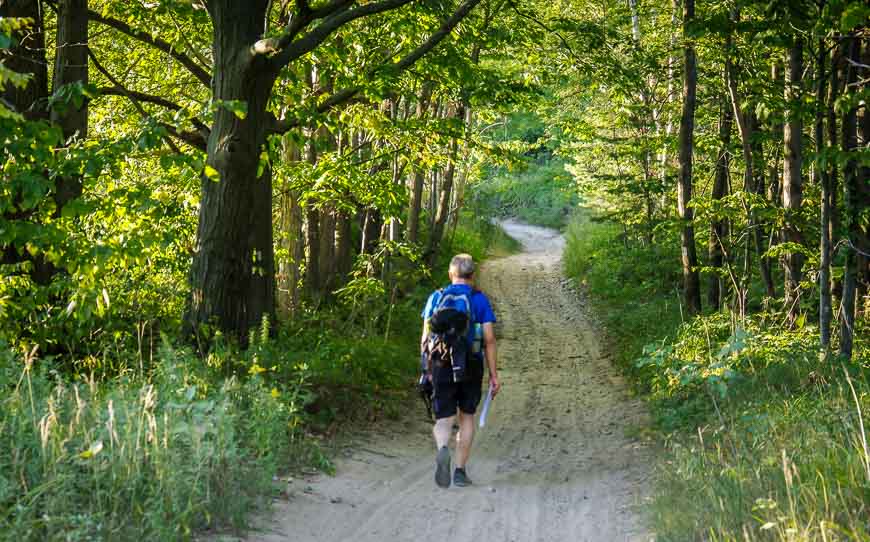 This post includes some affiliate links. If you make a qualifying purchase through one of these links, I may receive a small percentage of the sale at no extra cost to you. Thank you for your support.
Where to stay if you want to hike in Northumberland County
Unfortunately you can't hike from B&B to B&B; there just aren't enough of them around to do it in a seamless fashion. But you could stay in Port Hope for a night and then move further north.
I can recommend the Waddell Inn in Port Hope, with its enviable location right on the Ganaraska River. At this time of year you can grab a seat on the patio and watch the fisherman vie for position.
The charming Moonlight Pines B&B has closed but it was a superlative spot to walk the Ganaraska Trail. Hopefully someone else will eventually run it as a B&B too.
Further reading on things to do in Ontario
Click on the photo to bookmark to your Pinterest boards.
Thank you to Northumberland Tourism for hosting my stay and putting together an awesome itinerary that kept me in shape!