Kayaking Maligne Lake in Jasper National Park
BEAUTIFUL!! I just wanted to scream those words. I was so blown away with the Maligne Lake scenery. It was much, much grander than I expected. And kayaking Maligne Lake is one of the best ways to experience the grandeur, especially once you get past Spirit Island.
Kayaking Maligne Lake is best done in July and August when the weather is usually good and the temperatures are warmer.
Maligne Lake is only 44 km (27 miles) from the town of Jasper. It's an incredibly popular spot to take a boat cruise – which I highly recommend doing but only if you're not inclined to canoe or kayak.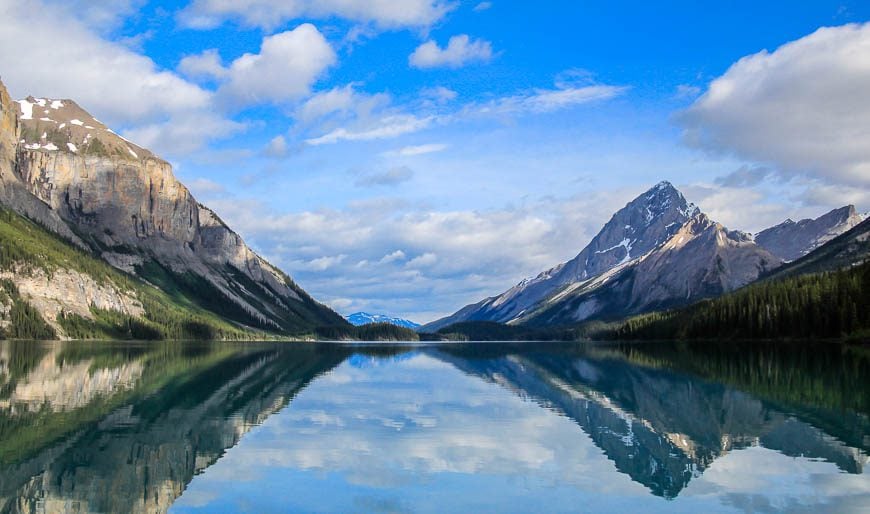 This post includes some affiliate links. If you make a qualifying purchase through one of these links, I will receive a small percentage of the sale at no extra cost to you. Thank you for your support.
John and I were keen to kayak the length of the 22 km lake so we could camp at the Coronet Creek Campground. In fact at precisely 8 AM, with two phones going, I nabbed the last campsite – on March 30th.
When reservations open, either get on the phone or online so you get the dates and campsites you want. I booked our trip for the July 1st, the Canada Day long weekend. Three days was the perfect length of time to do the trip.
These photographs will give you a good idea of just how wonderful it is to be kayaking Maligne Lake on a summer weekend.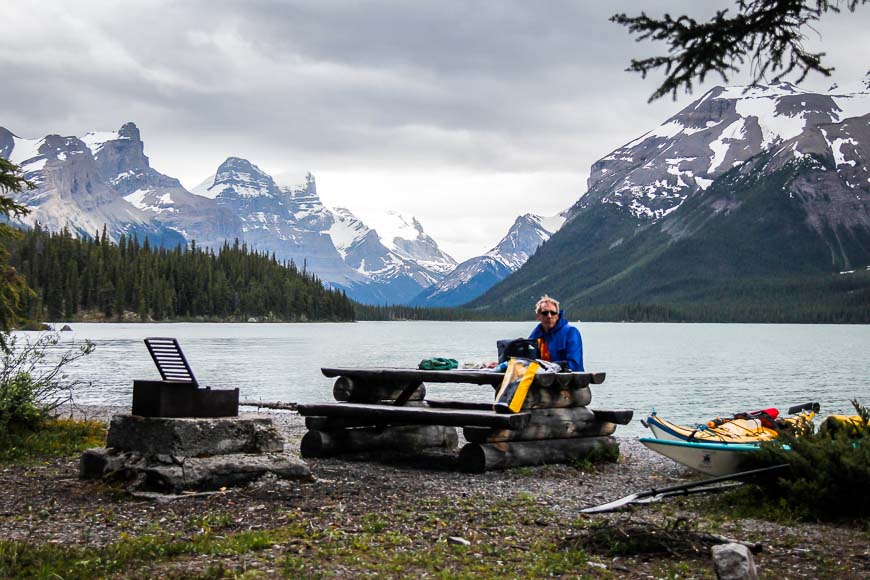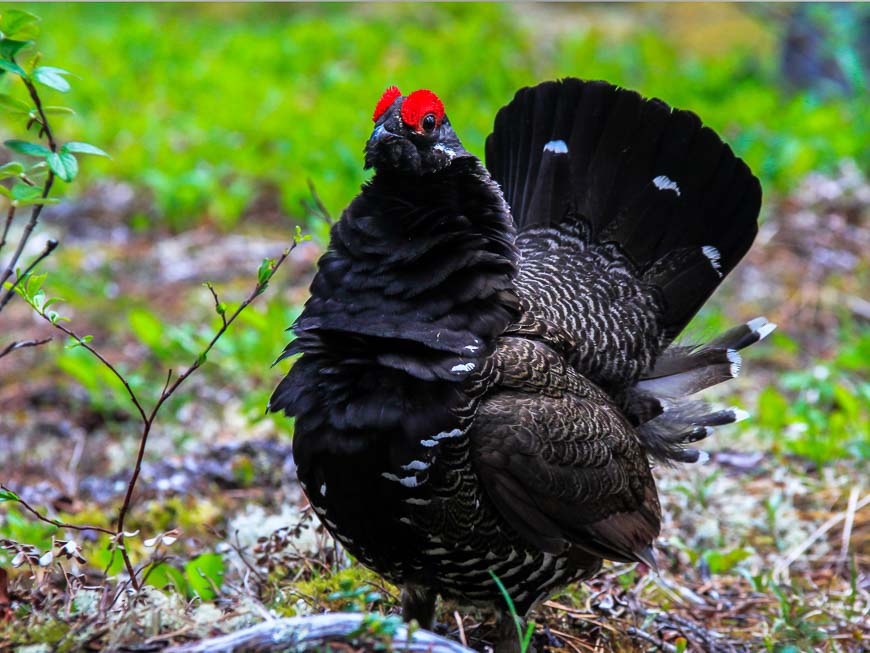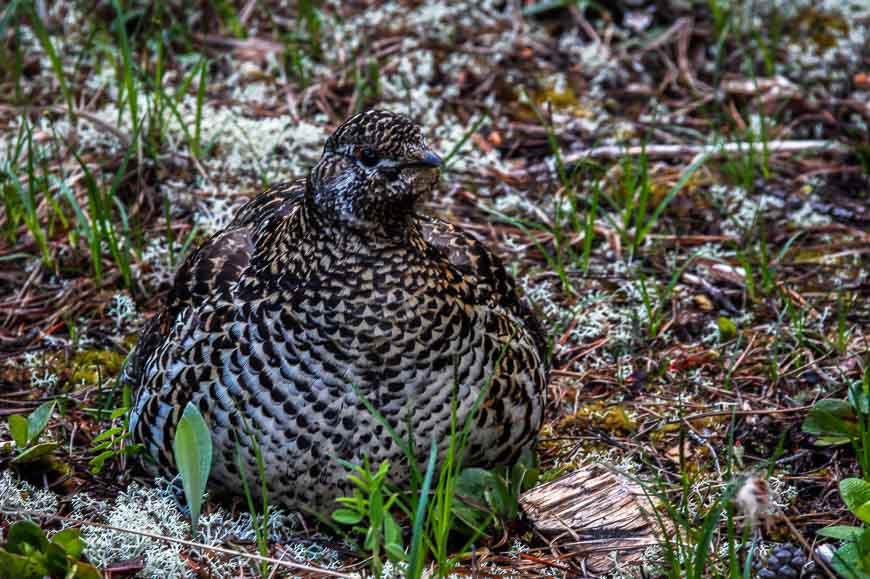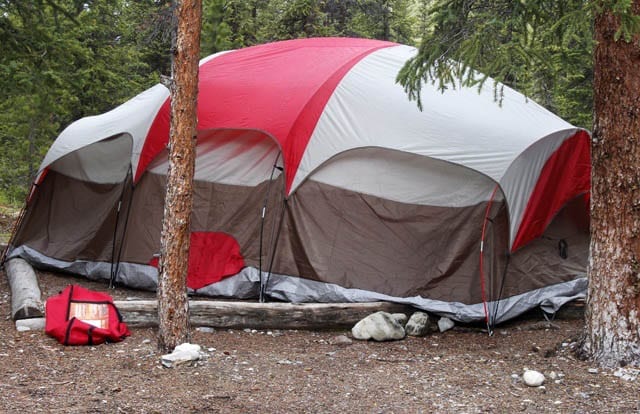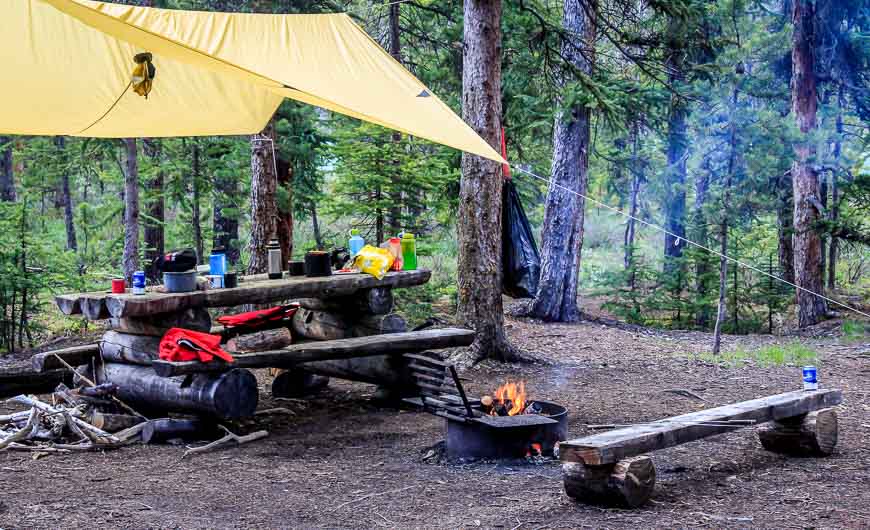 Kayaking Maligne Lake useful information
Weekdays are easier to get than weekends. Phone (780) 852-6177 (MST) or book a backcountry reservation in Jasper National Park.
Canoes, kayaks or a boat powered with a tiny motor – 3 horsepower or less I believe are allowed.
You can camp for a maximum of two nights at each of the three campsites. Hidden Cove is the first one you reach – and it's perfect for families. Fisherman's Bay (13 km down from the launch) and Coronet Creek (21.3 km down from the launch) are the other two campsites. Wardens come around and check that you have a valid permit.
It costs $11.70 to make a reservation and $10.02 per person per night to camp.
Bear lockers are provided as are tent pads.
There is an open air – but private – toilet.
Bring a tarp and pack for every possible type of weather – from sun to snow.
You can have a fire in the fire ring. As the summer progresses firewood will be increasingly difficult to find. Consider loading up your kayak or canoe on the way down to the campsite.
There is an excellent 16 kilometre day hike from the Coronet Creek campsite.
Dogs are allowed on a leash – even at the campsites.
You can rent canoes and kayaks right on the lake though the prices are steep.
Where to stay the night before
It's a good idea to spend the night before in Jasper so you can get an early start on the morning you want to paddle. You can certainly book a campground in Jasper – but do that well in advance.
Your other option is one of the many hotels on the strip. In summer, they tend to book up quickly.
Suggestions include The Crimson Jasper, Pine Bungalows and Tekarra Lodge.
Some gear to take on the trip
There are a couple of items I'd suggest for your kayaking trip.
Pick up a map of topographic map of Maligne Lake.
Take some Tenacious Tape – in case you rip something like your tent or jacket.
A camp pillow makes a big difference to how well you sleep.
Don't forget to take a water filter or tablets for water purification.
Further reading on paddling in western Canada
Click on the photo to bookmark to your Pinterest boards.