Yosemite National Park is unbelievably popular – especially between June and September when half the visitors for the year show up. Visiting Yosemite in winter is no less beautiful – just different and obviously not everything is open.
A visit to Yosemite in winter is ideal if you're adverse to crowds and you're okay with little access to most of the hiking trails. But there are still lots of outdoorsy things to do in winter – and museums stay open. The park is also very peaceful and incredibly picturesque especially when dusted with snow.
I had wanted to visit Yosemite for years – and on my inaugural trip up to the Yosemite Valley – even on my slow as molasses bus ride – I felt a palpable excitement to see the granite domes I've heard so much about. Nothing about my winter visit to Yosemite disappointed. And it has left me wanting more.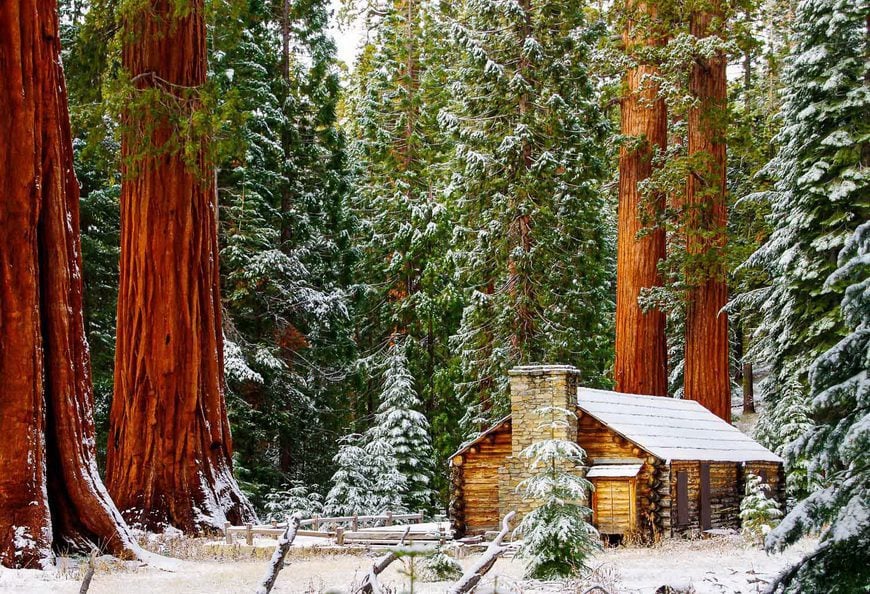 Yosemite in winter – getting into the park
On the first day I visited the Yosemite Valley you needed snow tires and chains or a combo – and the park rangers were checking every car. I had a rental car that wouldn't have made it so I hopped on the local bus. Three hours later (normally it's one) I arrived. I got off at the Ahwahnee Hotel and came up with a plan for the day.
For loads of information on all your options along with schedules and current pricing visit the Yosemite transportation website.
What to do in Yosemite in winter
On my visit I spent the better part of three days walking any trails that were open and availed myself of a free Ansel Adams photography class. With a camera in hand, the days passed quickly.
I followed whatever trail I come across. On the first day I spent close to five hours hiking and taking photos, with one quick stop in Yosemite Village to get a sandwich and check out the Ansel Adams Gallery. It was a rush to get the shuttle back down to Mariposa – and a real treat to stay in the park the next night.
I could have gone skating on a smooth as glass ice rink with a Half Dome view but I ran out of time.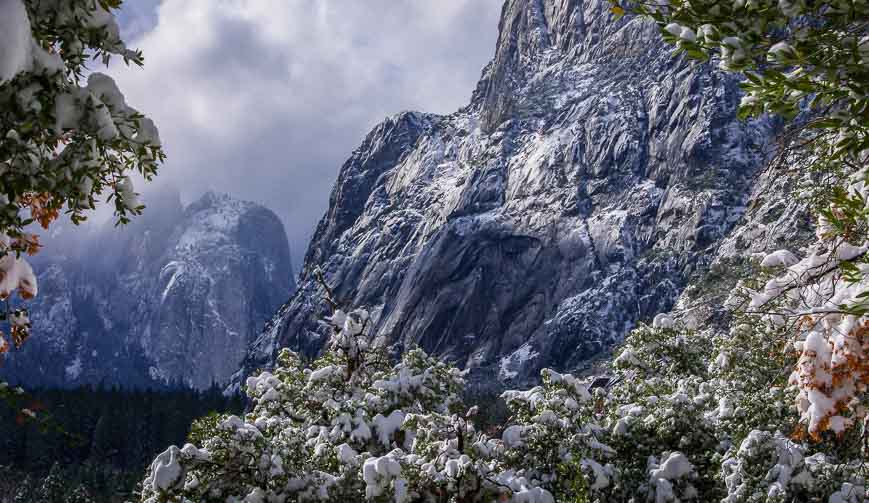 And if I was around one week later the Badger Pass Ski Area – complete with a shuttle service would have been open for both downhill and cross-country skiing. You can rent all the equipment you need.
If you visit Yosemite in February – specifically the El Capitan meadow at sunset, you can see quite the sight. It looks as though lava is pouring down from Horsetail Falls – because of the angle of the sun.
Other family-friendly activities in Yosemite in winter include sledding and horse-drawn sleigh rides.
Here's a look at my trip to Yosemite over a couple of days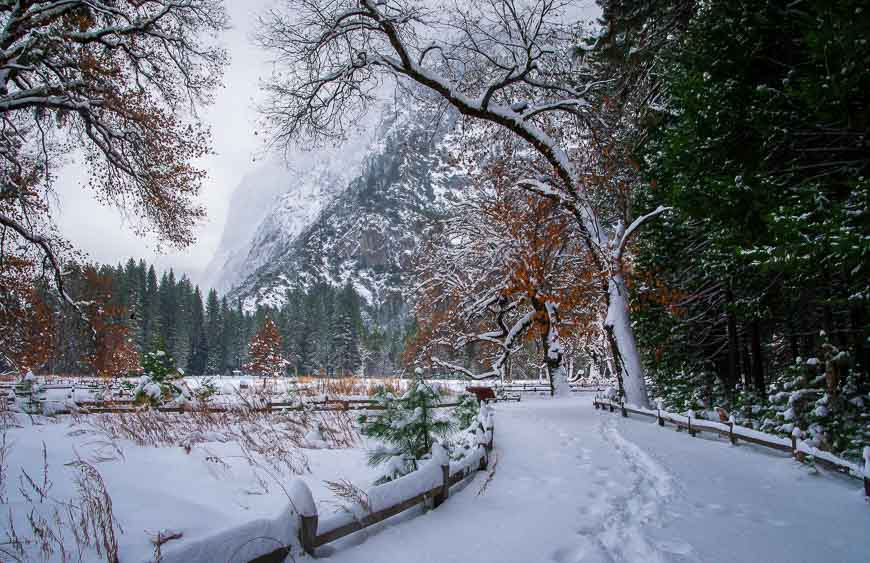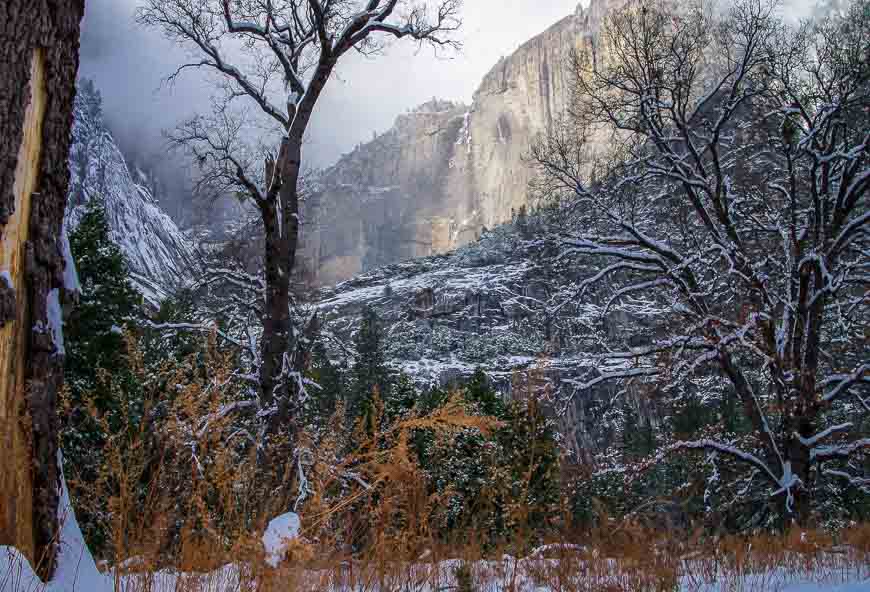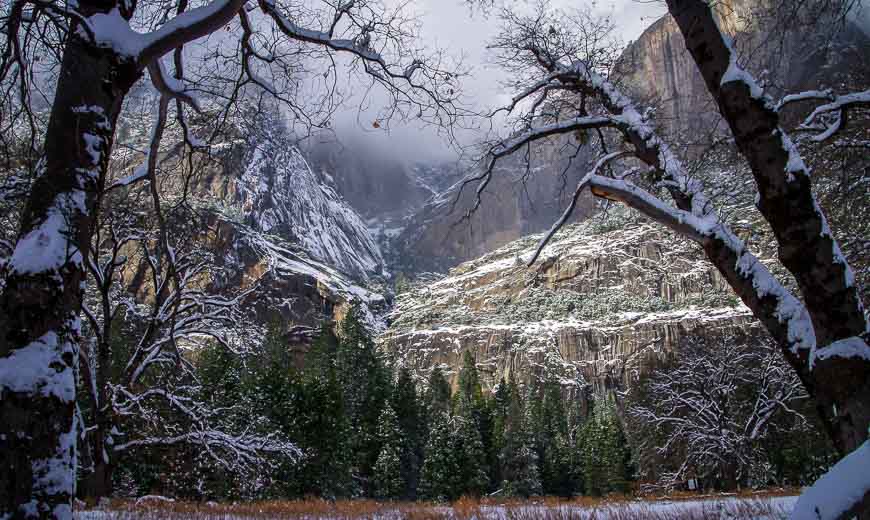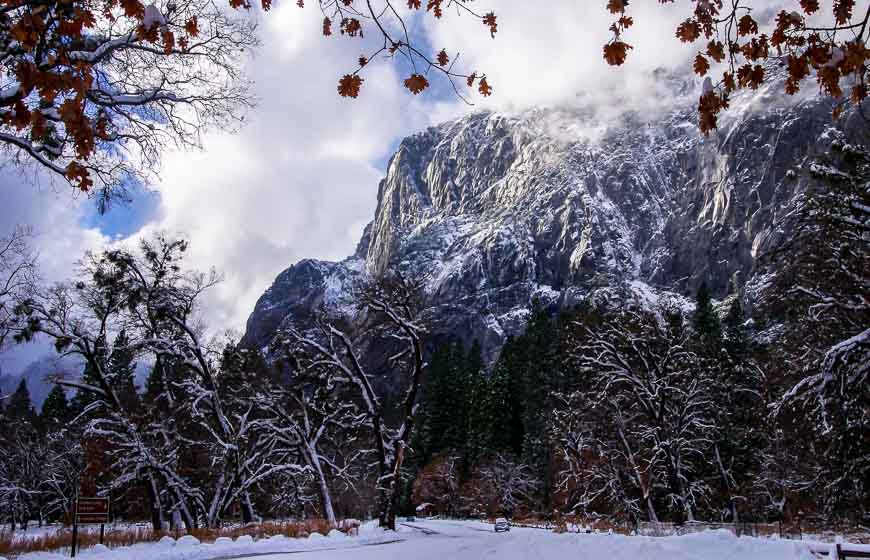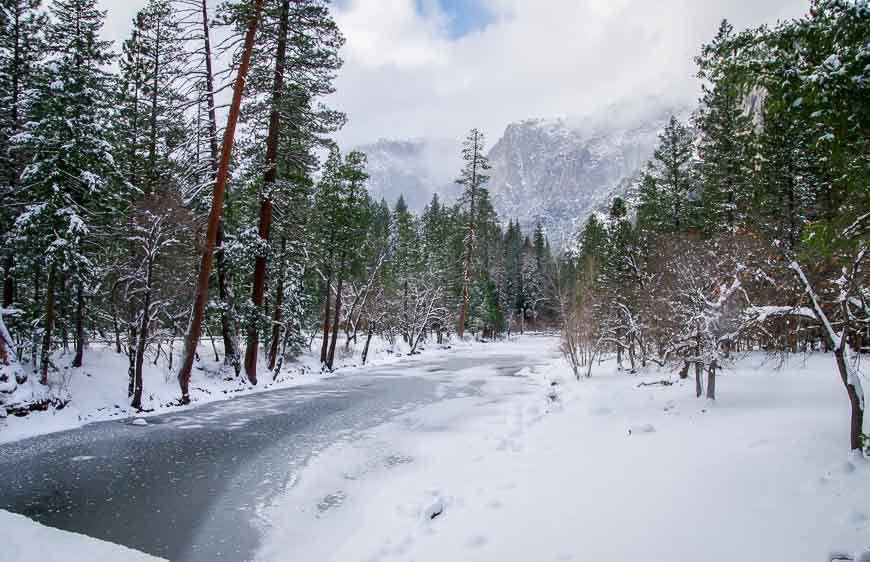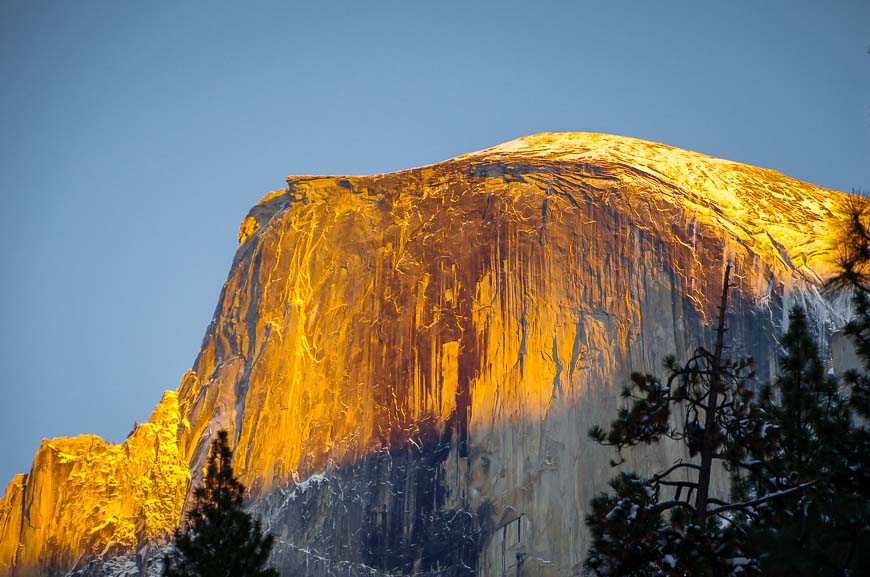 Where to stay for a winter visit to Yosemite
I stayed in the historic town of Mariposa for a couple of nights before I had the luxury of a one night stay at the historic Ahwahnee Hotel right in the Yosemite Valley.
Mariposa is a great base to access Mariposa Grove and the Giant Sequoias and if there hadn't been a major dump of snow it would have been an equally awesome place to access the Yosemite Valley.
Further reading on things to do in California
Click on the photo to bookmark to your Pinterest boards.