One of the best ways to explore the south shore of Nova Scotia is the slow way – on the back of a bicycle. But as you'll see from the photos, it's worth a drive if you don't like to bike. You can do the trip on your own or you can try a self-guided bike trip where a company moves your bags every day and provides you with a route description. The other option is a fully guided bike tour. No matter how you do it cycling Peggy's Cove to Lunenburg is sure to appeal to any cyclist.
I did the self-guided option cycling Nova Scotia's south shore. I'd picked up a bike compliments of Freewheeling Adventures at their headquarters just outside of Hubbards. My plan was to cycle as much as I could of the south shore between Hubbards and Lunenburg. But if you haven't been to Peggy's Cove then you must absolutely include that as part of your bike tour.
Can you fit a rental bike in your car?
What I hadn't thought through when I organized my bike rental was how I was going to fit the bike into my rental car as I moved around. I had rented a Fiat Mini. And trust me, it is one small car. But when I took both tires off I could carefully maneuver the bike into the trunk and the back seat.
All my other gear had to go in the front seat and there wasn't room for another soul. It's something to think about.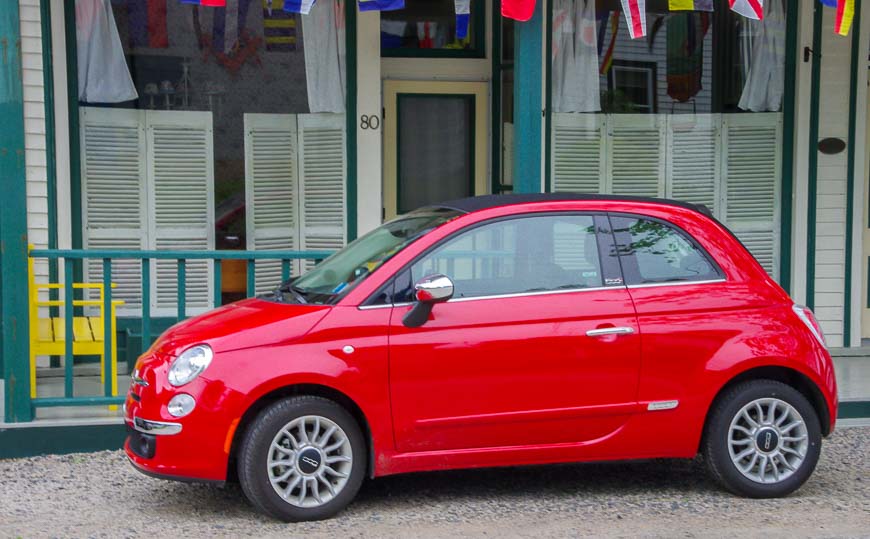 This post includes some affiliate links. If you make a qualifying purchase through one of these links, I may receive a small percentage of the sale at no extra cost to you. Thank you very much for your support.
Cycling from Peggy's Cove to Lunenburg
Peggy's Cove Area
Peggy's Cove, even with busloads of tourists is an amazing sight – in all types of weather. And Highway 333, the road that takes you though Peggy's Cove, is beautiful – filled with outcrop that begs to be explored. Take the time to visit the Swiss Air Flight 111 Memorial just a few kilometers away from Peggy's Cove too.
The road to Peggy's Cove is hilly and the shoulders, if there are any, aren't very big. The good news though is that drivers are extremely courteous.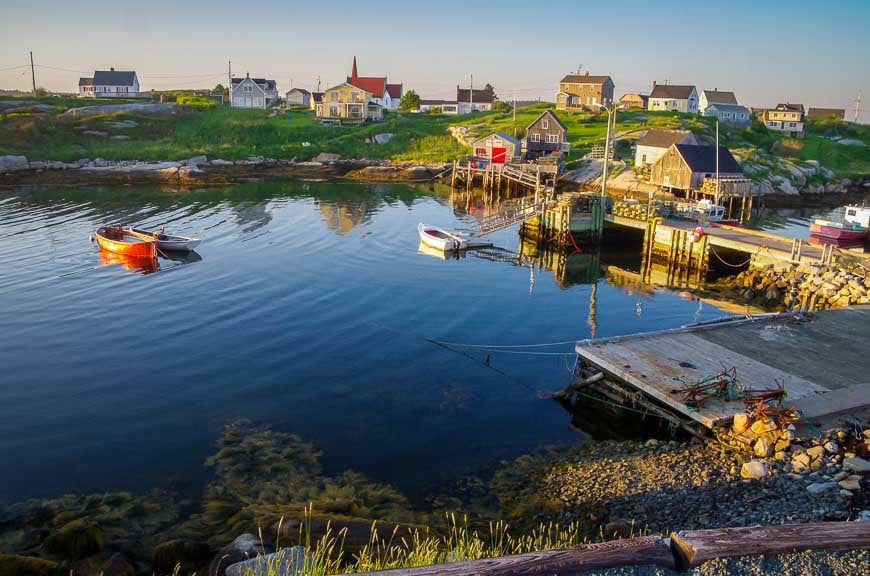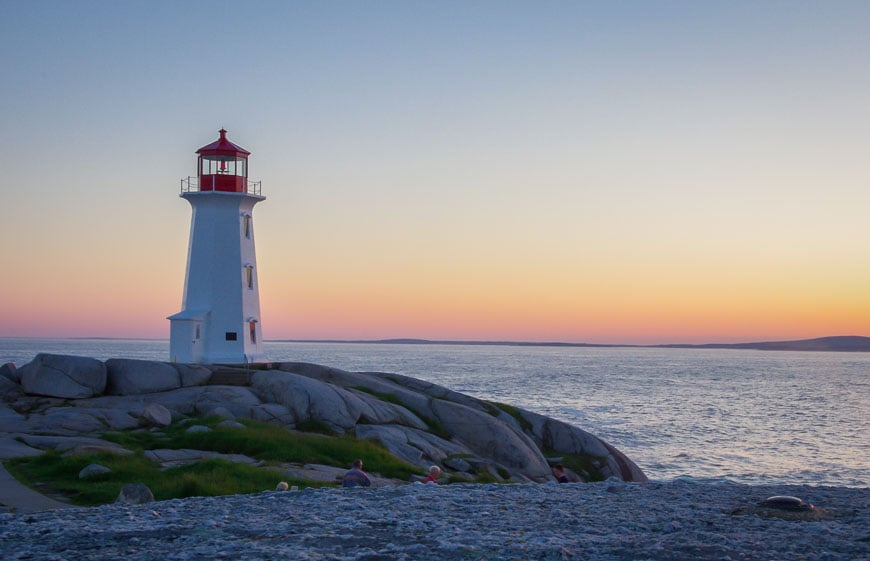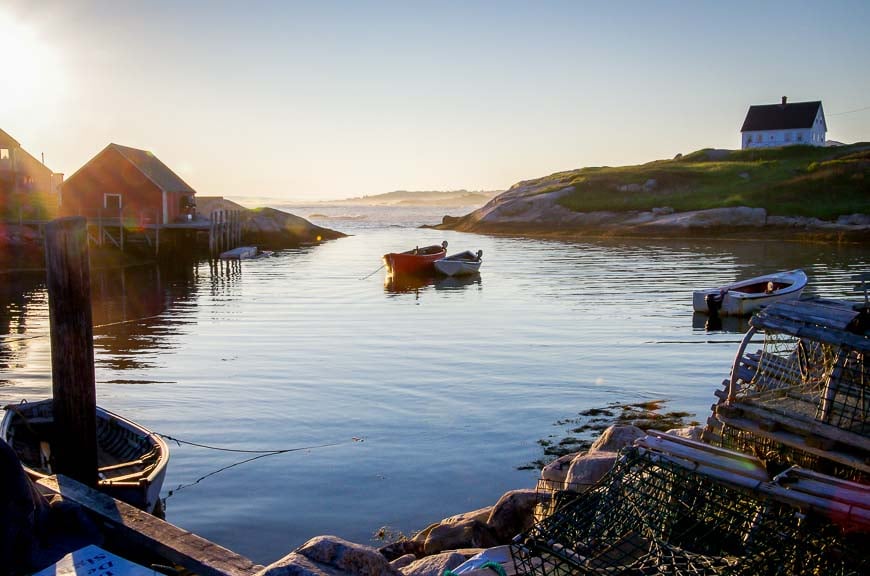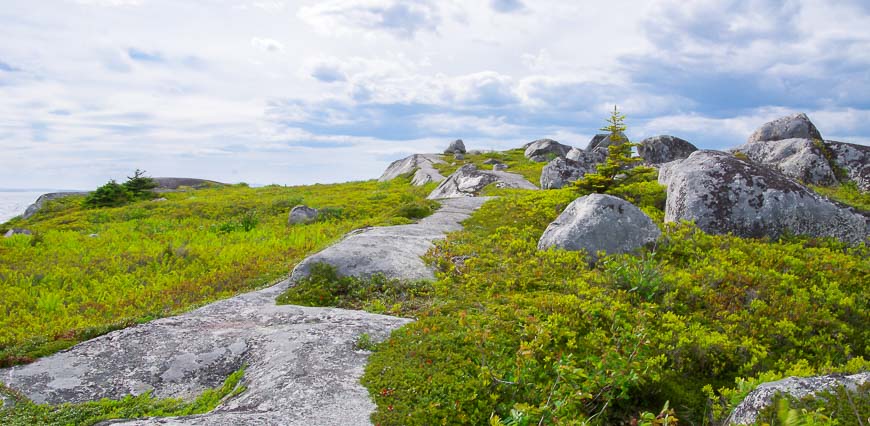 Stop at the Swiss Air Flight 111 Memorial near Peggy's Cove
Two communities, Peggy's Cove and Blandford were crucial to the recovery operation following the crash of Swiss Air Flight 111 on September 2nd, 1998.
The sites for the memorials – Whalesback and Bayswater Beach were chosen because of the proximity to the communities and because the view lines are tied in together along with the crash site to form a triangle. That is reflected in the design of the memorial for Swiss Air Flight 111.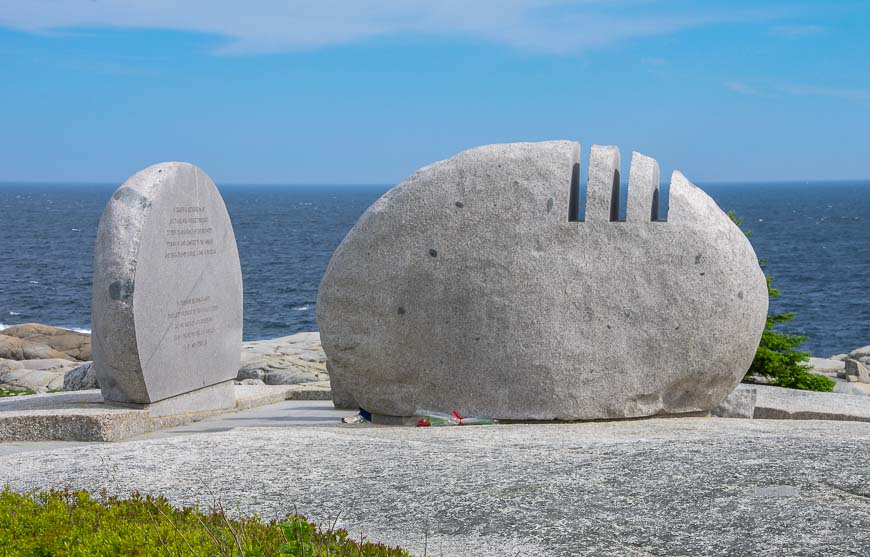 Cycling Peggy's Cove to Lunenburg via Hubbards
The one way distance between Peggy's Cove and Hubbards is 47 km. Other points of interest include white sand beaches and small coves that offer photo opportunities.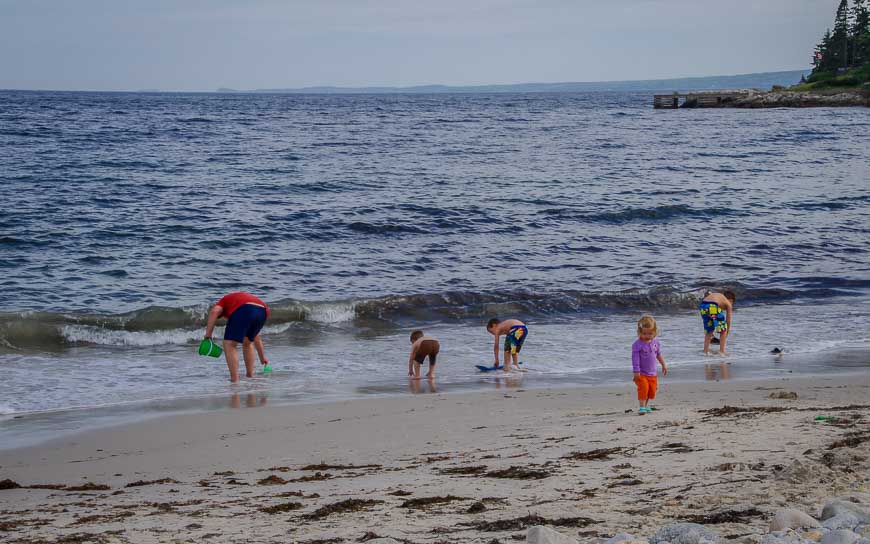 Biking the Aspotogan Peninsula near Hubbards
This is a quieter road than the one to Peggy's Cove but still very scenic. Over a 78 km bike ride pass through a number of small fishing villages including Northwest Cove, Aspotogan, and Blandford.
You may want to get off your bike at Bayswater Beach for a stroll. Nearby is the second memorial for the Swiss Air flight.
Don't miss a bowl of chowder at The Deck Restaurant, a few kilometres north of Blandford.
Where to stay in Hubbards
In Hubbards the Tuna Blue Inn is rated as very good and the Surfside Inn as fabulous.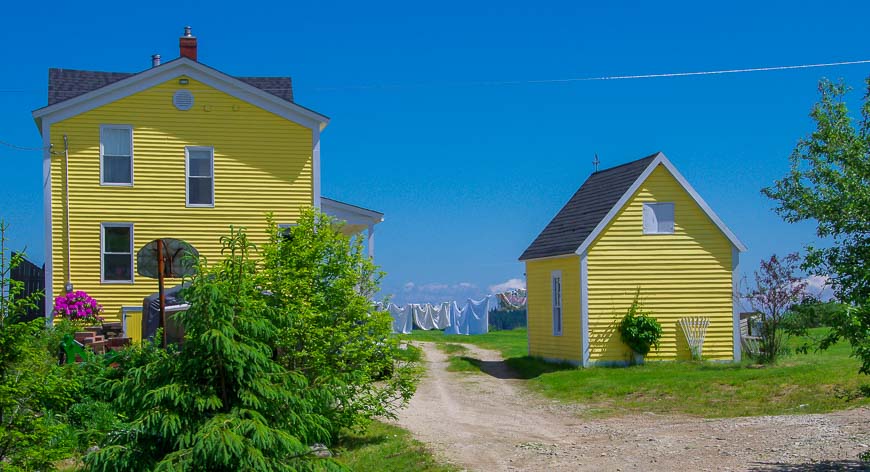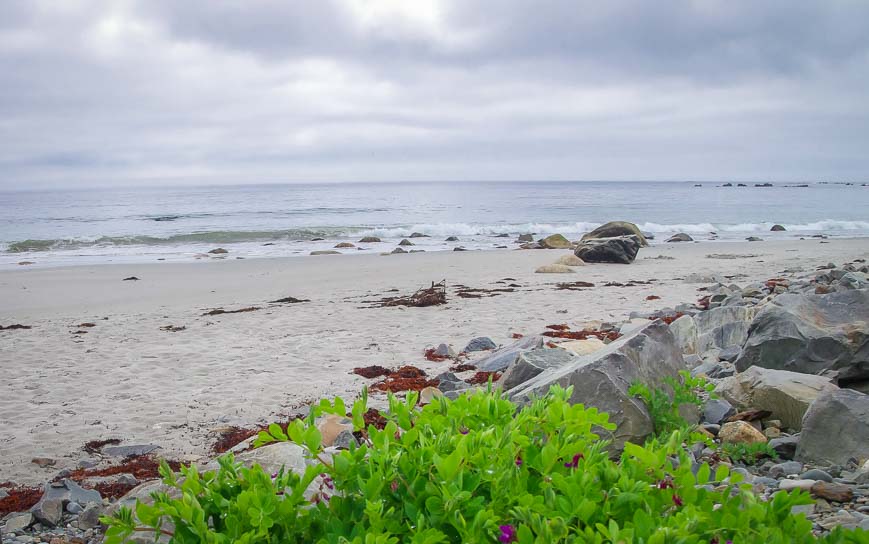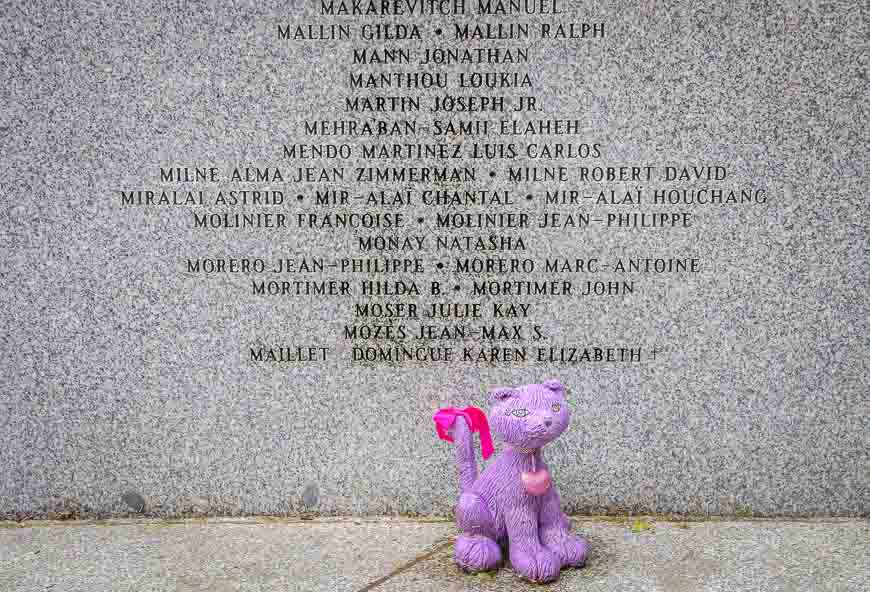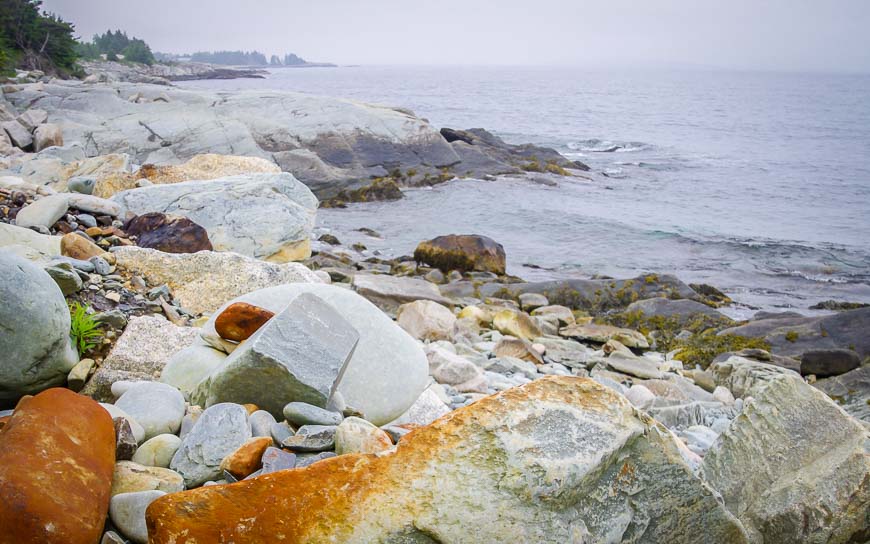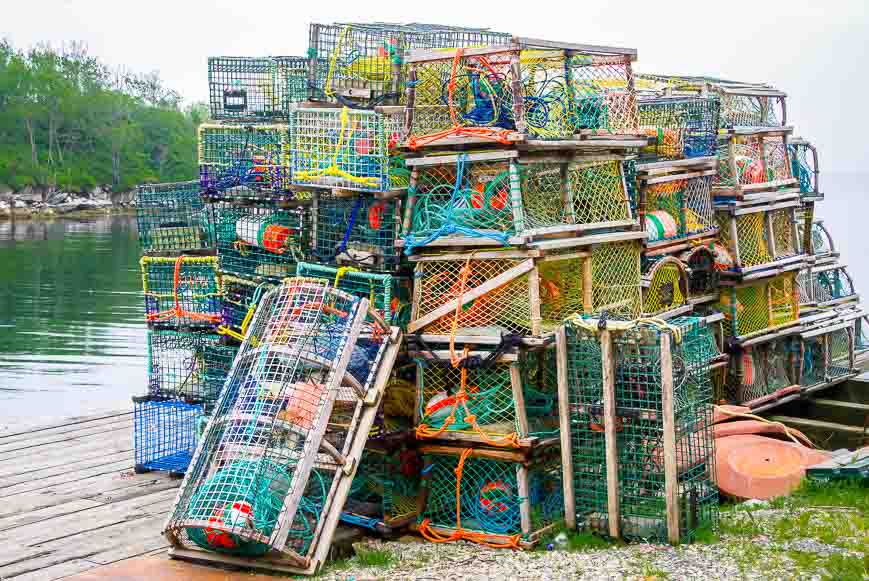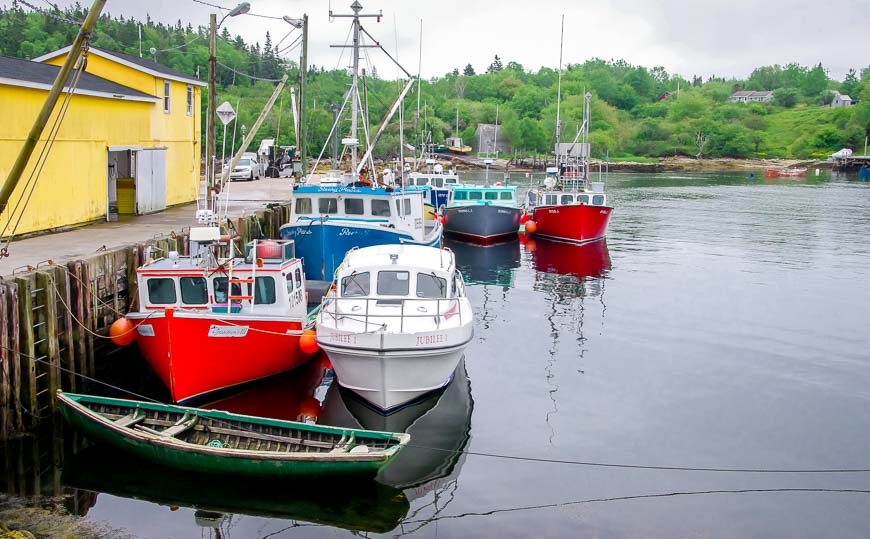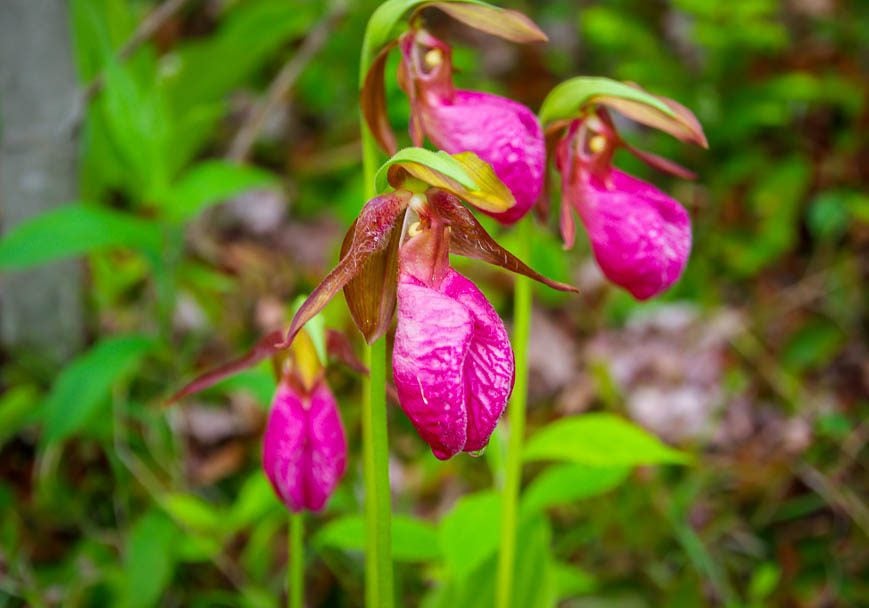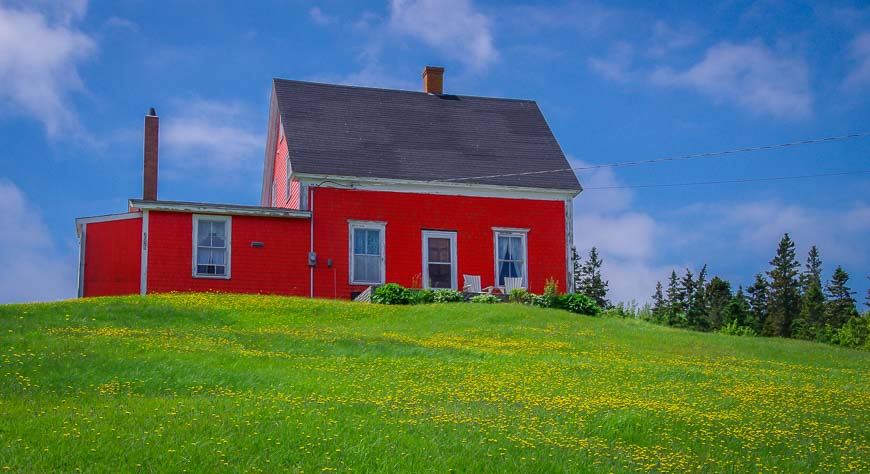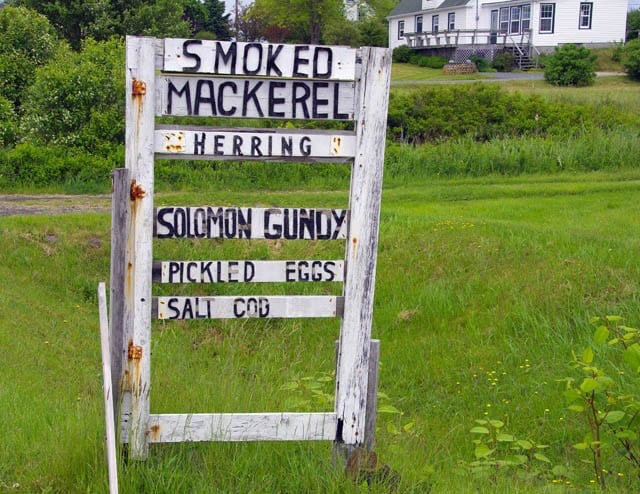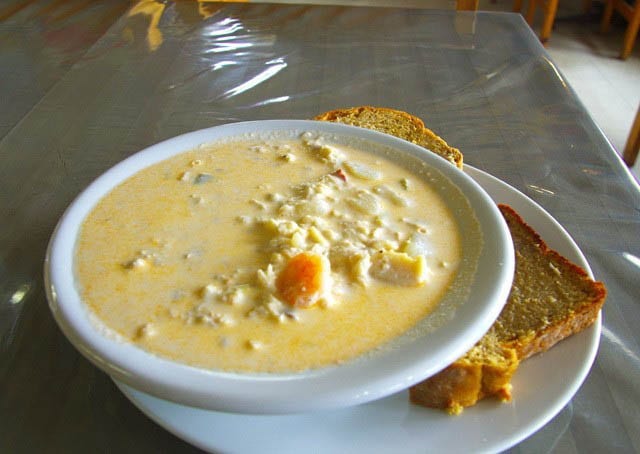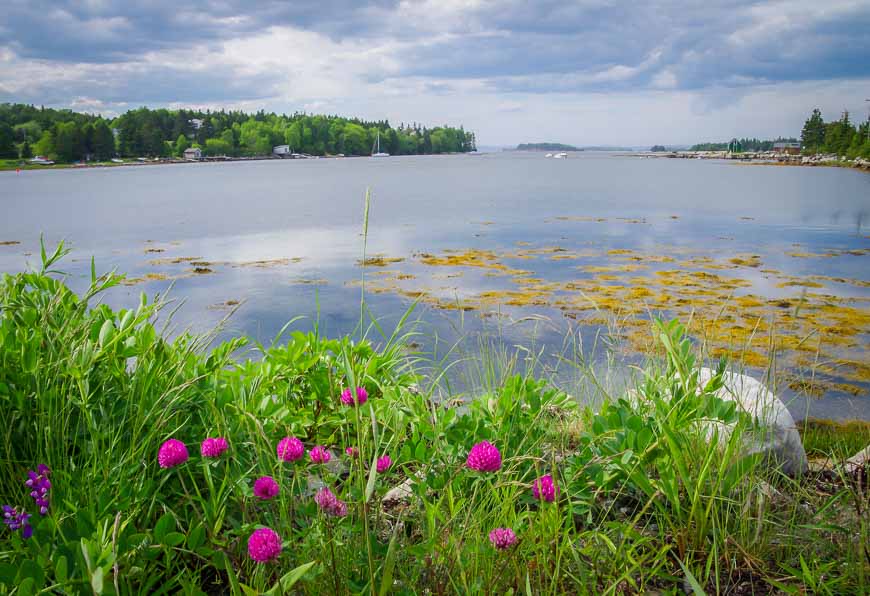 Cycle about 40 km round-trip from Mahone Bay to Blue Rocks and into Lunenburg
The Chester area itself is pretty but I don't think the road between Chester and Mahone Bay is anything special. It's mostly wooded with little in the way of views. I opted to drive to Mahone Bay and do a day trip out of there.
Chester though warrants a visit. It feels a bit like Niagara-on-the-Lake in Ontario if you've ever been there – all manicured lawns and gardens and plenty of old money around. Stay at the Mecklenburgh Inn where you'll be well taken care of by Suzi, the owner and gourmet cook extraordinaire.
Don't miss the best lobster roll I had in Nova Scotia at The Rope Loft, down on the water. It was memorable.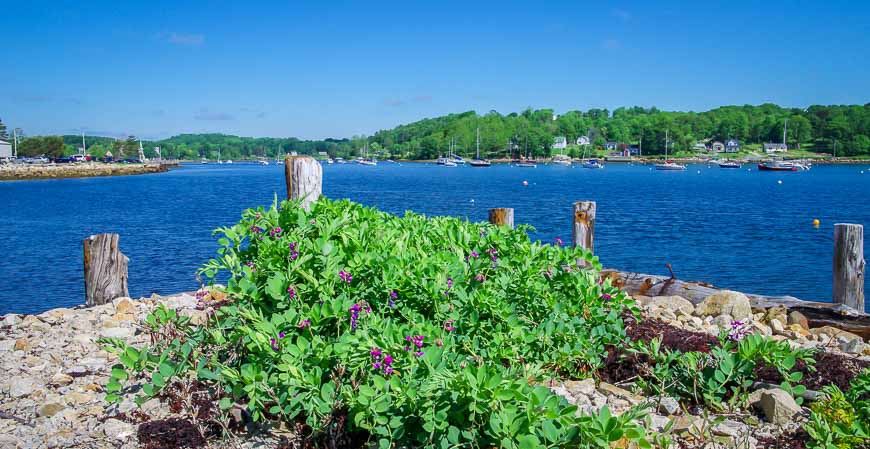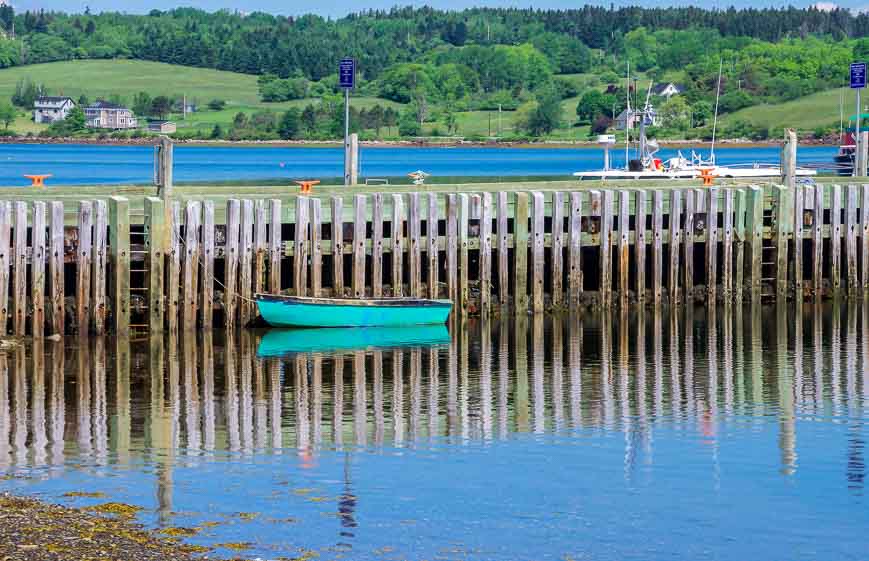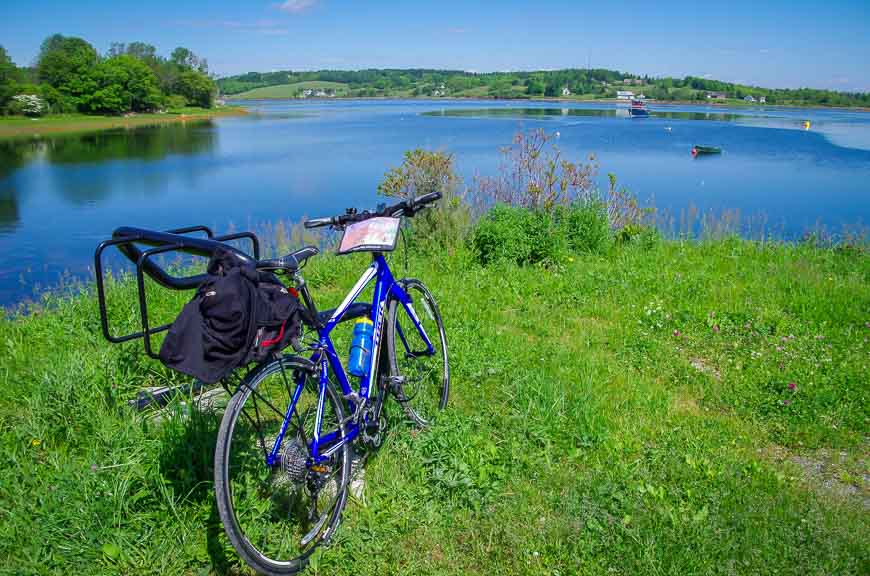 Blue Rocks is a must see fishing village on the south shore of Nova Scotia
A side trip to Blue Rocks, Nova Scotia is a must. It's charming, beautiful and it feels like you've stepped back in time. It ranks as one of my favourite small villages in Nova Scotia – though you don't need a lot of time to visit, especially as there are no cafes or restaurants.
Lunenburg
You could easily spend a day in Lunenburg wandering around the neighbourhoods with a camera in your hand. It received UNESCO Site status because it is the best surviving example of a planned British Colonial Settlement in North America.
There has been a real effort on the part of the locals to preserve the heritage of the town and in fact some of the houses date back to the 18th century.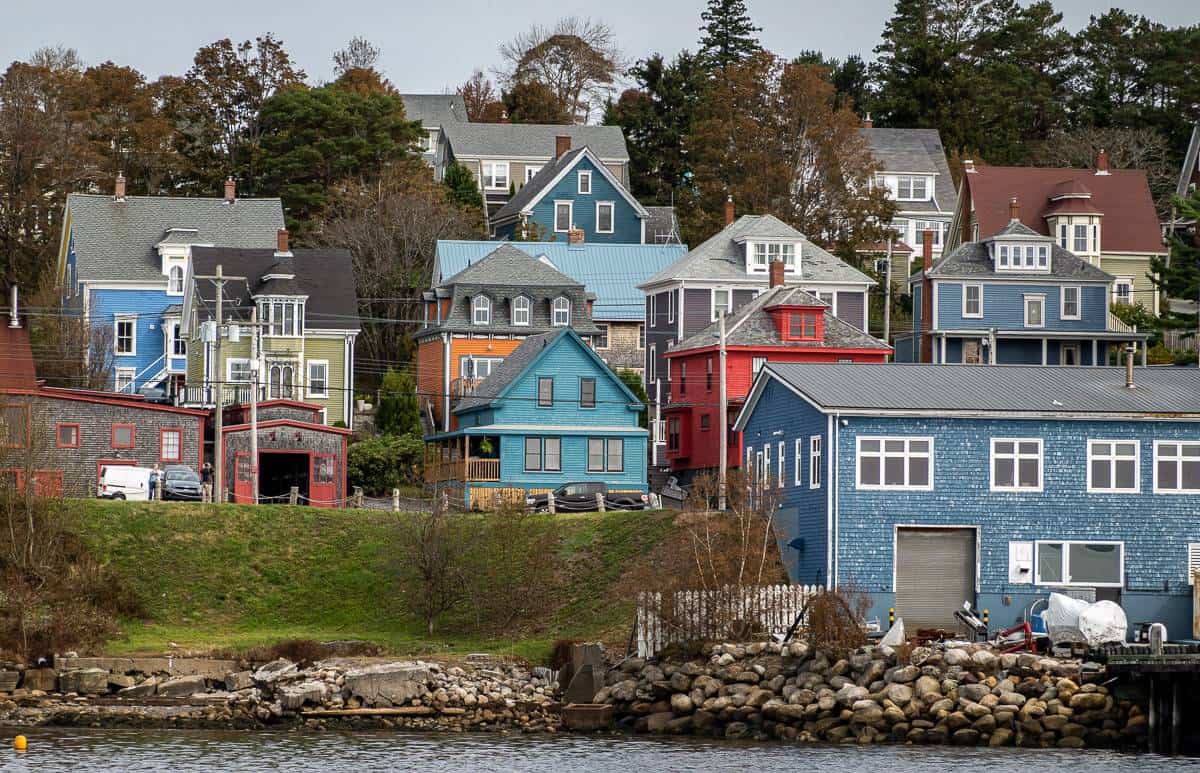 Where to stay in Lunenburg and Mahone Bay
In Lunenburg, check out the highly rated Lunenburg Arms Hotel or the Rum Runner Inn.
In Mahone Bay, try Fairmont House Bed & Breakfast.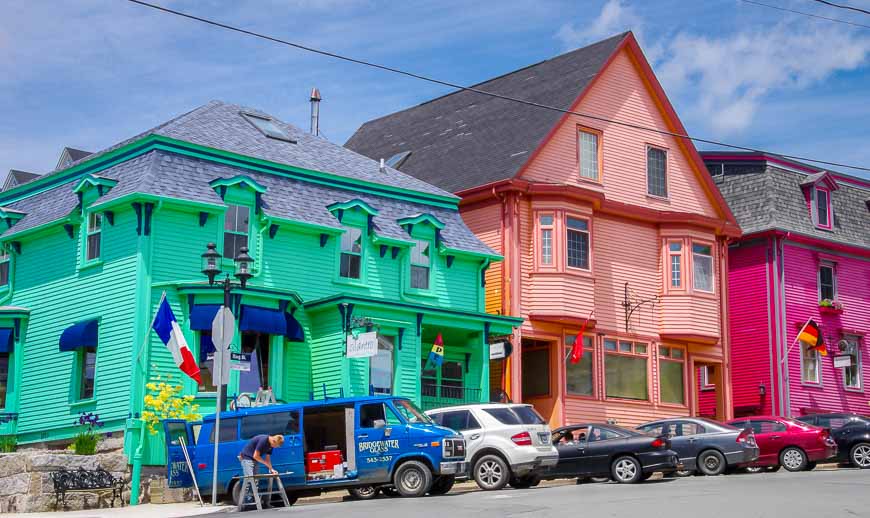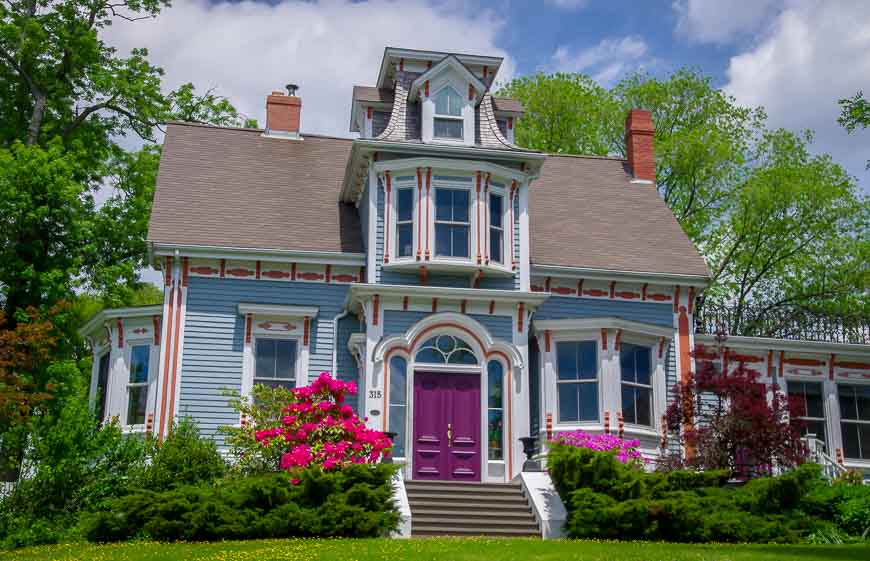 On the way back to Mahone Bay I took whatever backroads I came across. Scenes like the one below were common.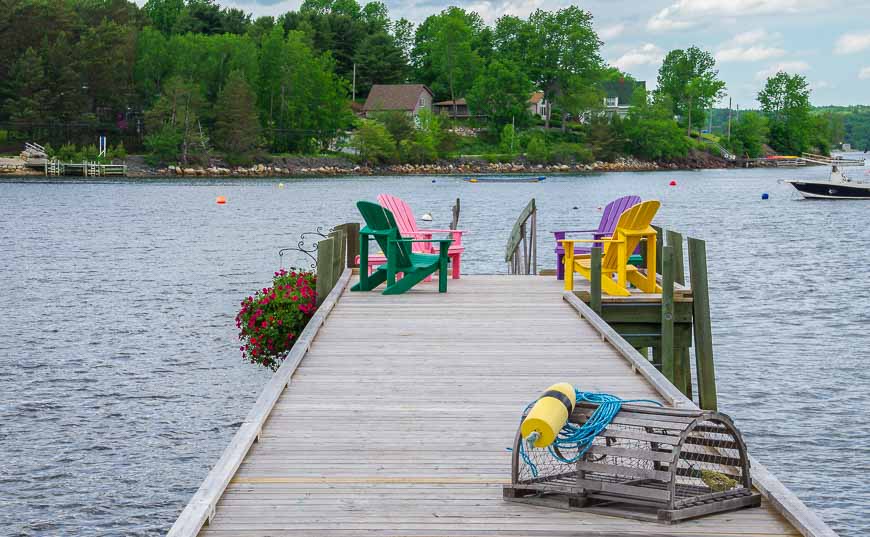 More day trips cycling Nova Scotia
A bike ride out to Ovens Natural Park where you can explore sea caves is worthwhile. I remember visiting as a kid and loving it.
Take the cable ferry to West LaHave and cycle the coastal road down to Liverpool. Be sure to stop in at The LeHave Bakery.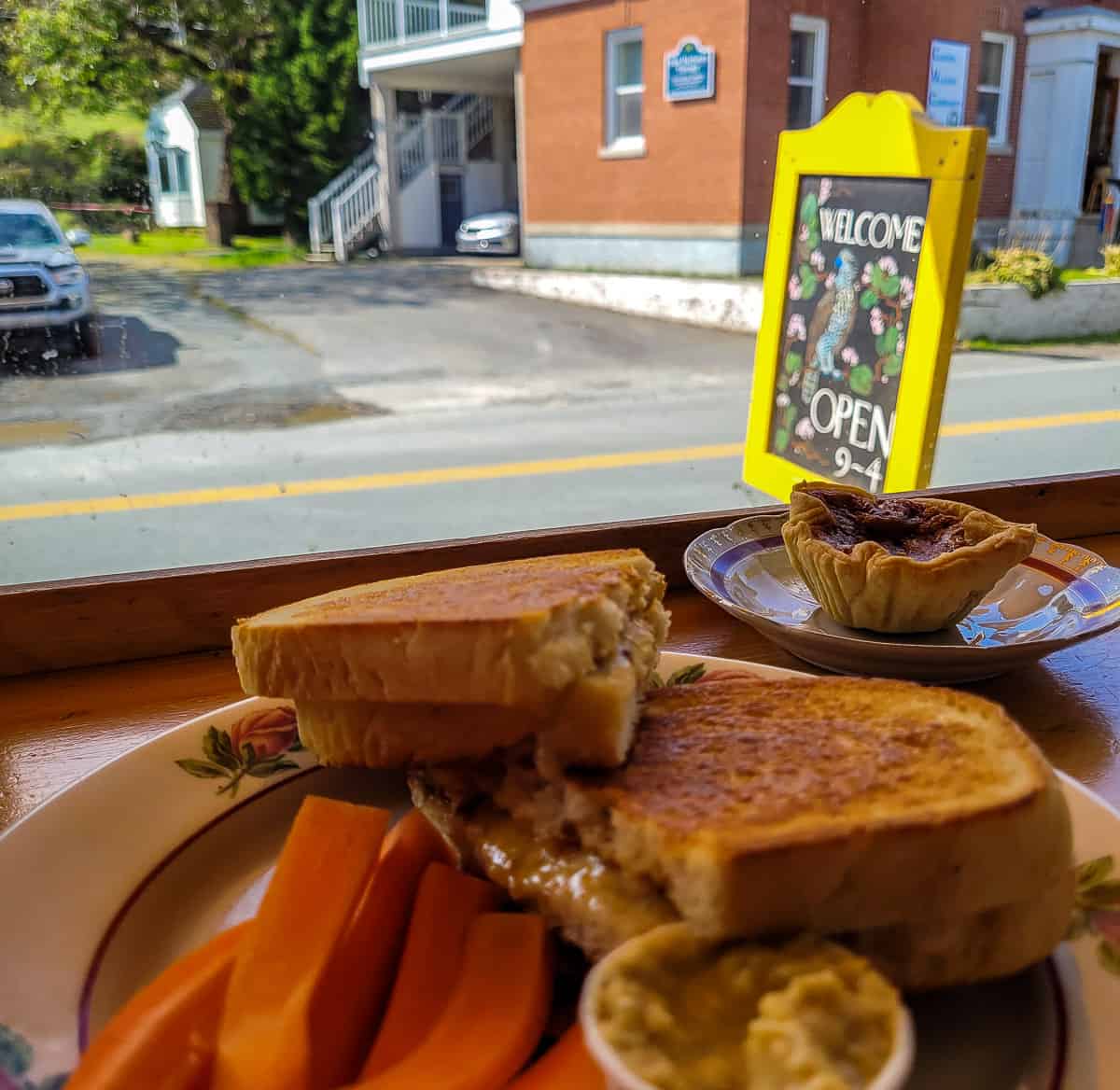 Companies running bike tours
There are a number of companies that offer bike tours in the area. Freewheeling Adventures and Pedal and Sea Adventures are two locally run and operated companies.
I highly recommend cycling Peggy's Cove to Lunenburg – via rail trails if you're not comfortable of shoulder less roads. This wonderful, scenic section of Nova Scotia. It's sure to capture your heart.
Have you been to the south shore of Nova Scotia?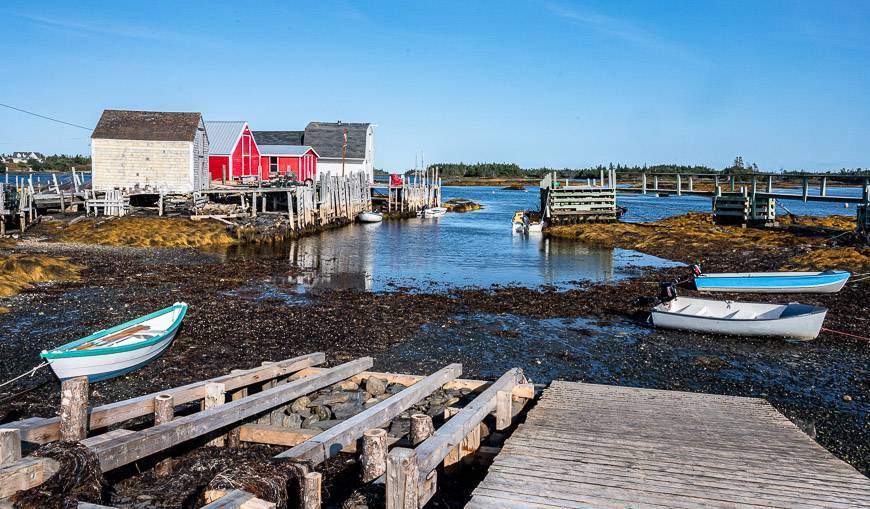 Further reading on things to do in Nova Scotia
Click on the photo to bookmark to your Pinterest boards.