I spent a couple of days exploring and cycling the Annapolis Royal area of Nova Scotia, located on the south bank of the scenic Annapolis River about 200 kilometres northwest of Halifax. The town, founded in 1629, is the oldest European settlement in Canada. The Annapolis Royal area is a quiet, picturesque part of Nova Scotia and perfect for exploring from the seat of a bike. Cycling Annapolis Royal and the area could take you a week if you followed all of the suggestions the town describes.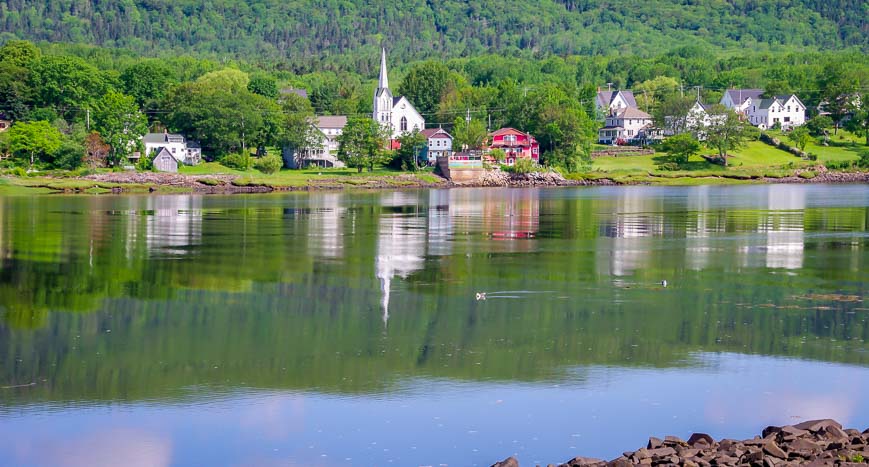 This post includes some affiliate links. If you make a qualifying purchase through one of these links, I will receive a small percentage of the sale at no extra cost to you. Thank you very much for your support.
Renting a bike in Annapolis Royal
Unfortunately, there is nowhere to rent a bike in Annapolis Royal, so you have to bring one with you. (You can also rent from Valley Stove and Cycle in Wolfville or from Freewheeling Adventures in Hubbards.)
Where can you cycle around Annapolis Royal?
Annapolis Royal has published an excellent bicycle map with 16 routes described, ranging in length from 8.2 kilometres to 102 kilometres. There's a huge variety of countryside to explore.
Some of the suggested cycling routes out of Annapolis Royal include a challenging coastal tour along the Bay of Fundy, a ride down to Kejimkujik National Park, and a dirt road ride to Belleisle Marsh.
If you're into cycling in Nova Scotia check out this post: Nova Scotia Cycling Itinerary: Mahone Bay-Lunenburg-Bridgewater
Cycling to Victoria Beach from Annapolis Royal
For a pretty out and back bike ride with little traffic, cycle across the Annapolis Causeway from Annapolis Royal. This is a remarkable spot especially when the tides are changing and you can feel and see the power of the churning water. It's the only place in North America right now that generates energy from the tides.
At the end of the causeway, head west towards Victoria Beach on a road that offers views of the Annapolis River, the Annapolis Basin and the Digby Gulf.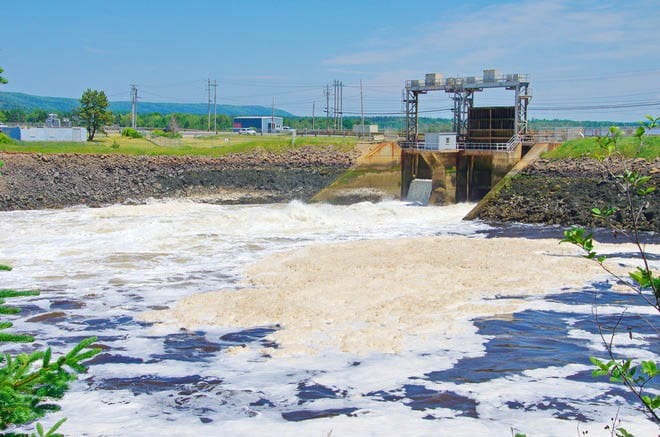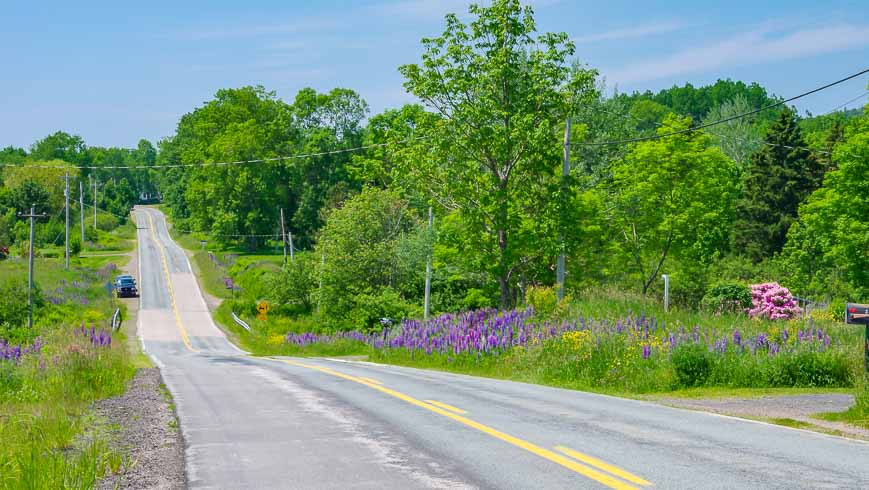 Plan a stop at Port Royal, the site of a French Colonial settlement in the early 17th century, and now a National Historic Site. You can take a tour or just admire the view. As you continue cycling you'll pass one lighthouse and the rest of the ride is very pastoral with gently rolling hills. Retrace your steps to return.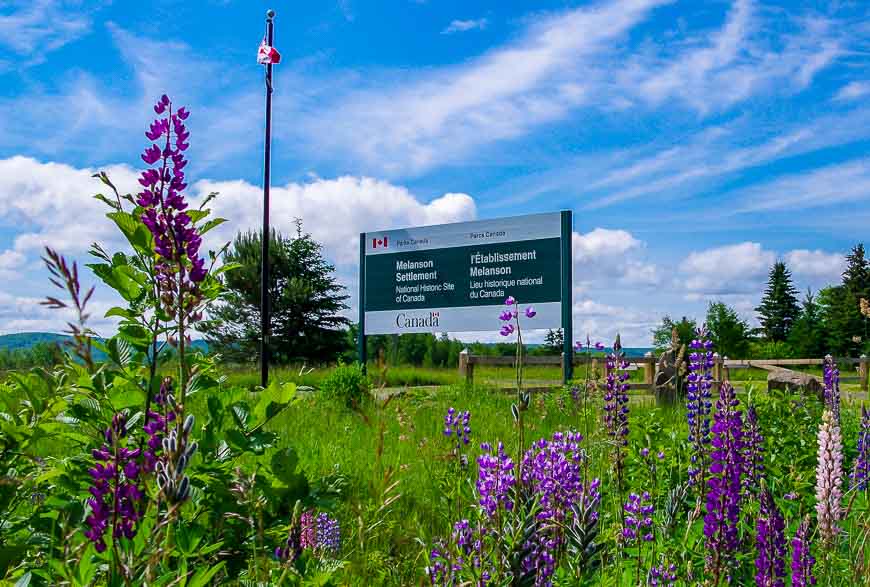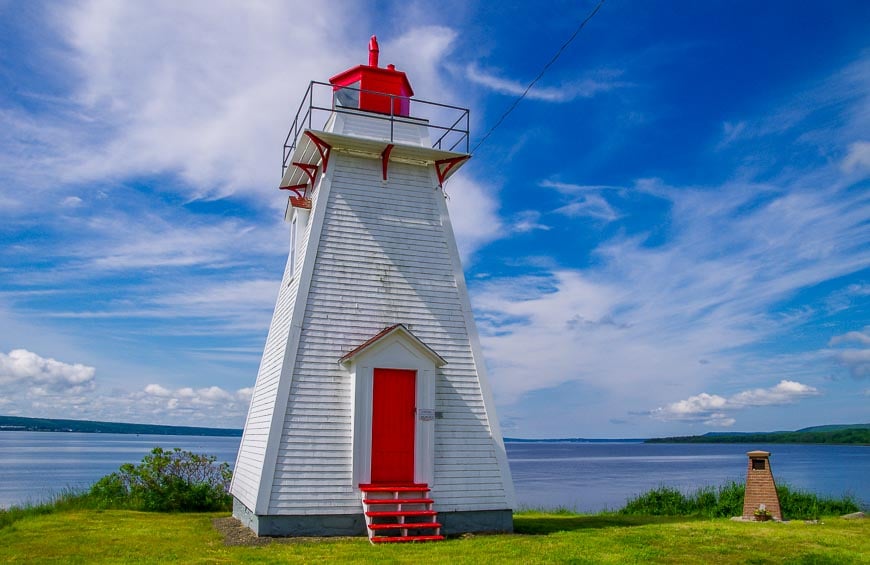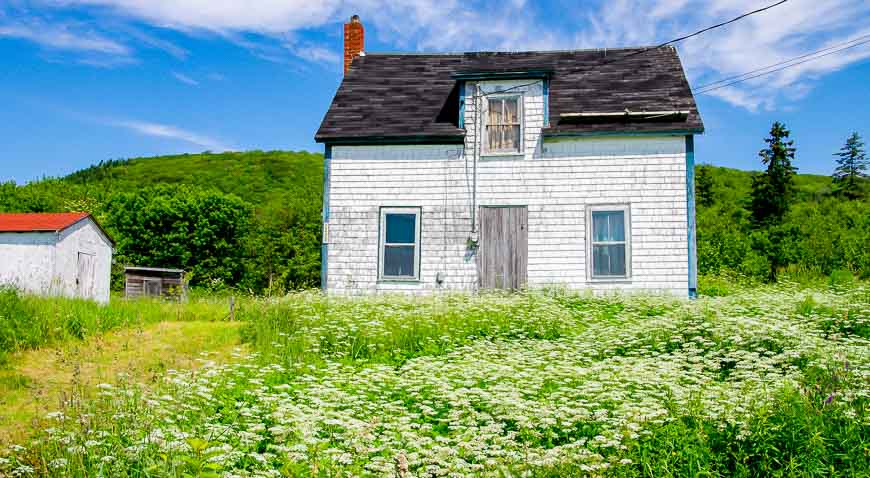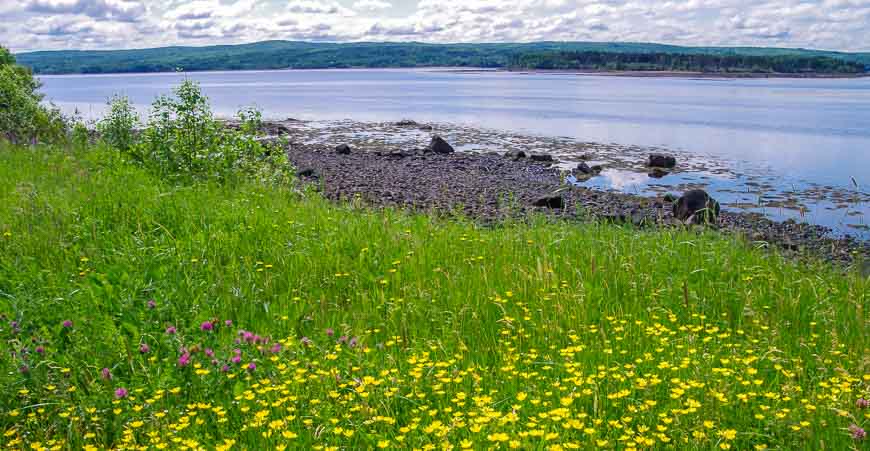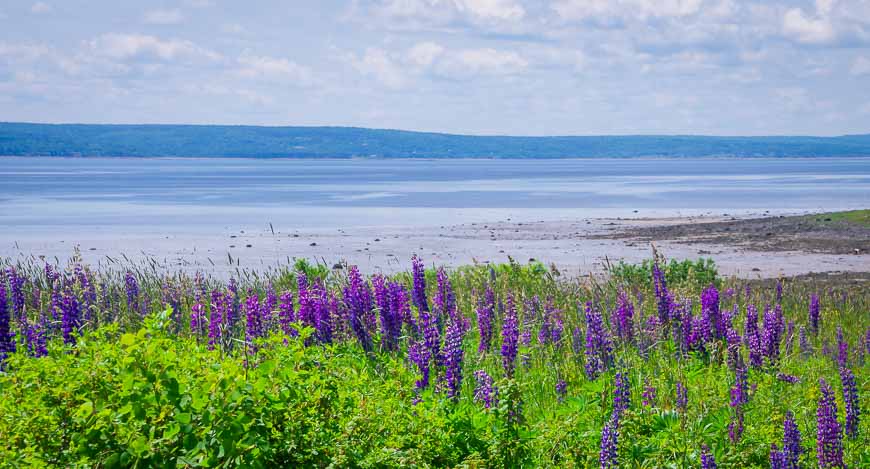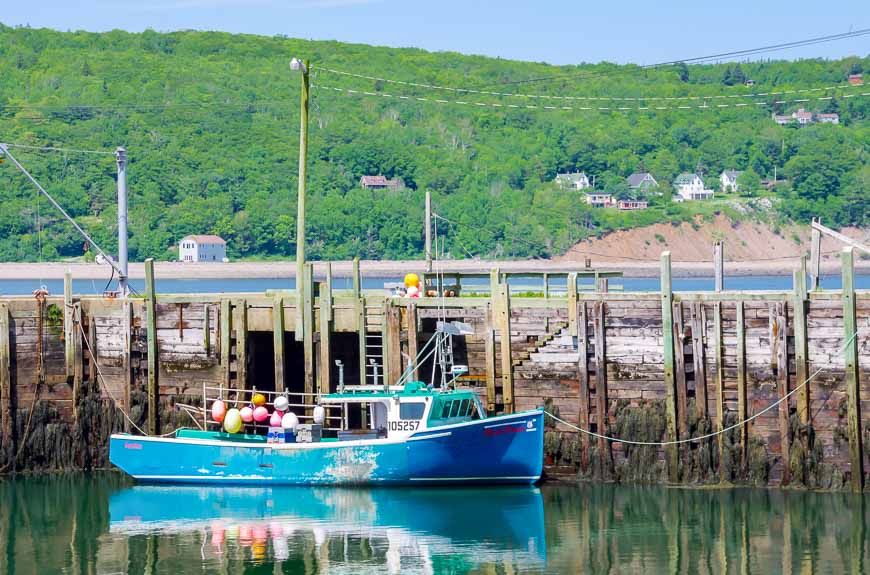 Cycling from Annapolis Royal to Bear River
Another interesting but hillier bike ride, takes you from Annapolis Royal along the south shore of the Annapolis Basin past colourful homes with character, to the village of Bear River.
Stop for a wine tasting at the Bear River Winery. Try to time your arrival in Bear River to coincide with lunch. Pull up a chair at one of the waterfront cafes built on stilts, and enjoy the scenery.
The Bear River is a tidal River and as such sees huge swings in the level of the river twice a day. Explore the town on foot before continuing on a loop that takes you back to Annapolis Royal on quiet back roads past fields of wildflowers.
One more winery, the Annapolis Highlands Vineyard, might beckon you to stop. If not you'll be able to cycle back to Annapolis Royal in under an hour.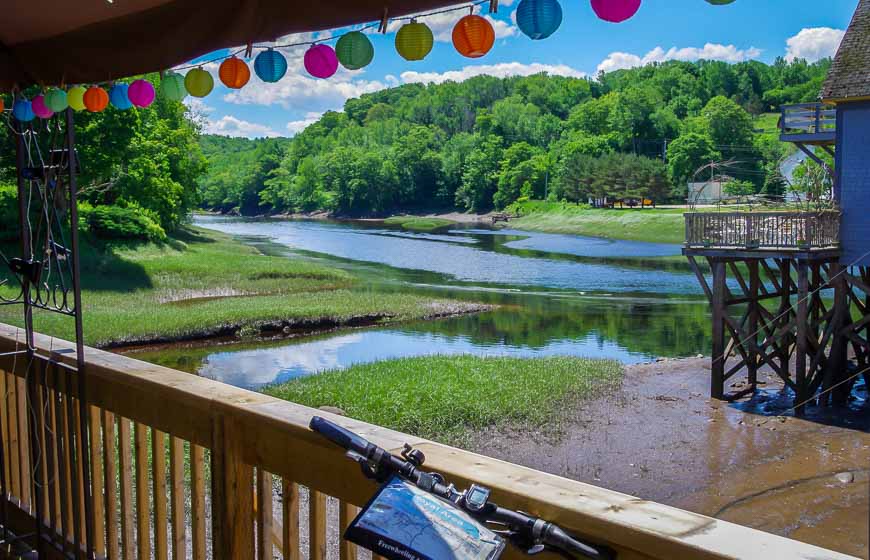 Cycling Annapolis Royal is a delight as the destination has a surprising amount to offer. No matter what your cycling ability, there will be a route for you.
If you're free one night I highly recommend the Annapolis Royal Candlelight Graveyard Tour. Over 90 minutes learn the history of Annapolis Royal and Acadia via a walking candlelight tour brought to life by storyteller Alan Melanson.
Places to stay in Annapolis Royal
There are lots of truly exceptional B&B's in Annapolis Royal. The Lark and Loon Inn is rated exceptional.
Although I didn't stay at the Queen Anne Inn, it looks like a gorgeous place to spend a night… or two.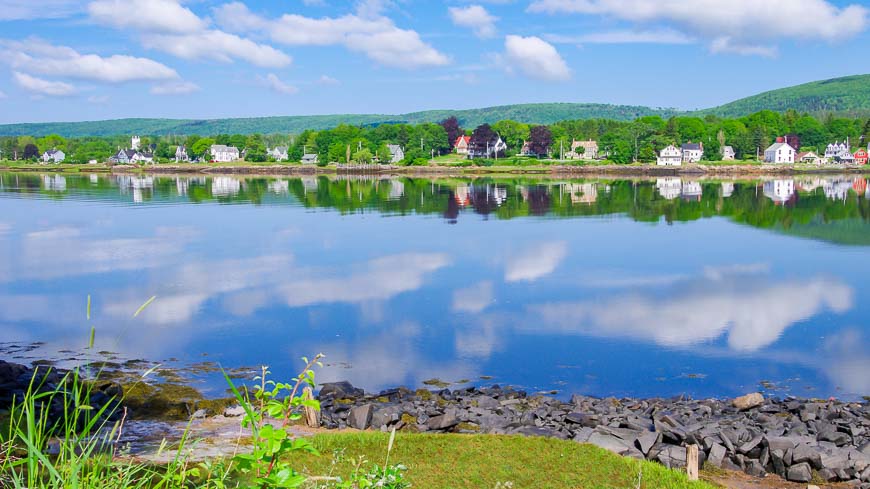 Thank you to Freewheeling Adventures in Hubbards for providing me with a great bike!
Further reading on things to do in Nova Scotia
Click on the photo to bookmark to your Pinterest boards.