Liverpool, Nova Scotia is under two hours by car from Halifax on Nova Scotia's south shore at the mouth of the Mersey River. The town of about 2,600 people has a long history of privateering and rum running but today its better known for its beautiful natural landscapes and culture. This is the home of country music star Hank Snow who helped discover Elvis. That Elvis. You'll find plenty of things to do in Liverpool and the surrounding area including visits to white sand beaches, trips to see several lighthouses, and hikes in both local parks and nearby Kejimkujik National Park Seaside. History lovers can do a deep dive into the past via several museums while those of you who love theatre and music plan can plan to visit when there's a performance or attend one of its international festivals.
Below you'll find a guide of things to do in Liverpool, Nova Scotia based on what I discovered over three full days in the area. One of the hidden gems is Cosby's Garden Centre. Don't leave Liverpool without visiting. I've included some places to eat and stay as well. I think you'll find like me that it's worth including a trip to Liverpool when you visit Nova Scotia. You can also watch my Instagram reel to get a feel for the Liverpool area.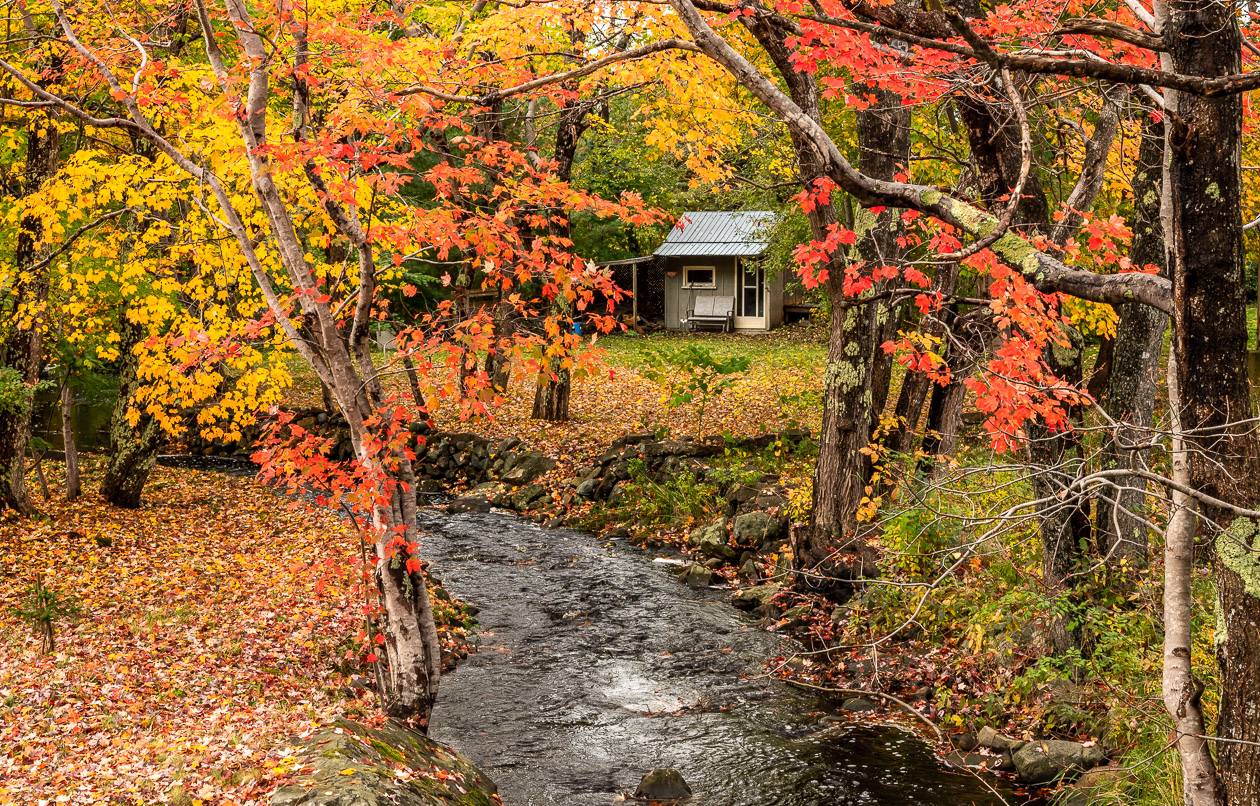 Summary of things to do in Liverpool, Nova Scotia
Walk the trails in Pine Grove Park.
Visit three lighthouses near Liverpool, Nova Scotia.
Admire the gigantic concrete creations as you wander the gardens at Cosby's Garden Centre – one of the top things to do in Liverpool.
Stroll the beaches in the area including Beach Meadows, Summerville, Carters, White Point Beach, and the ones in Thomas Raddall Provincial Park and in Kejimkujik National Park Seaside – when the piping plovers are gone.
Take a beautiful hike on one of two trails in Kejimkujik National Park Seaside.
Visit a handful of museums including the Hank Snow Hometown Museum, Perkins House Museum, Queens County Museum, and the Rossignol Cultural Centre.
Start your day with a coffee and delicious baked good made onsite at the Main & Mersey Coffee Shop.
Stop in for a beer at Hell Bay Brewing Company.
Visit the Riverbank General Store – and café on the banks of the Medway River.
Order a lobster roll in the Privateer Dining Room.
Enjoy a meal with a beach view at the Quarterdeck Resort and from the Elliott Dining Room at White Point Beach Resort.
For pub style food wander into the Route 3 Taproom & Grill. You can bowl here too.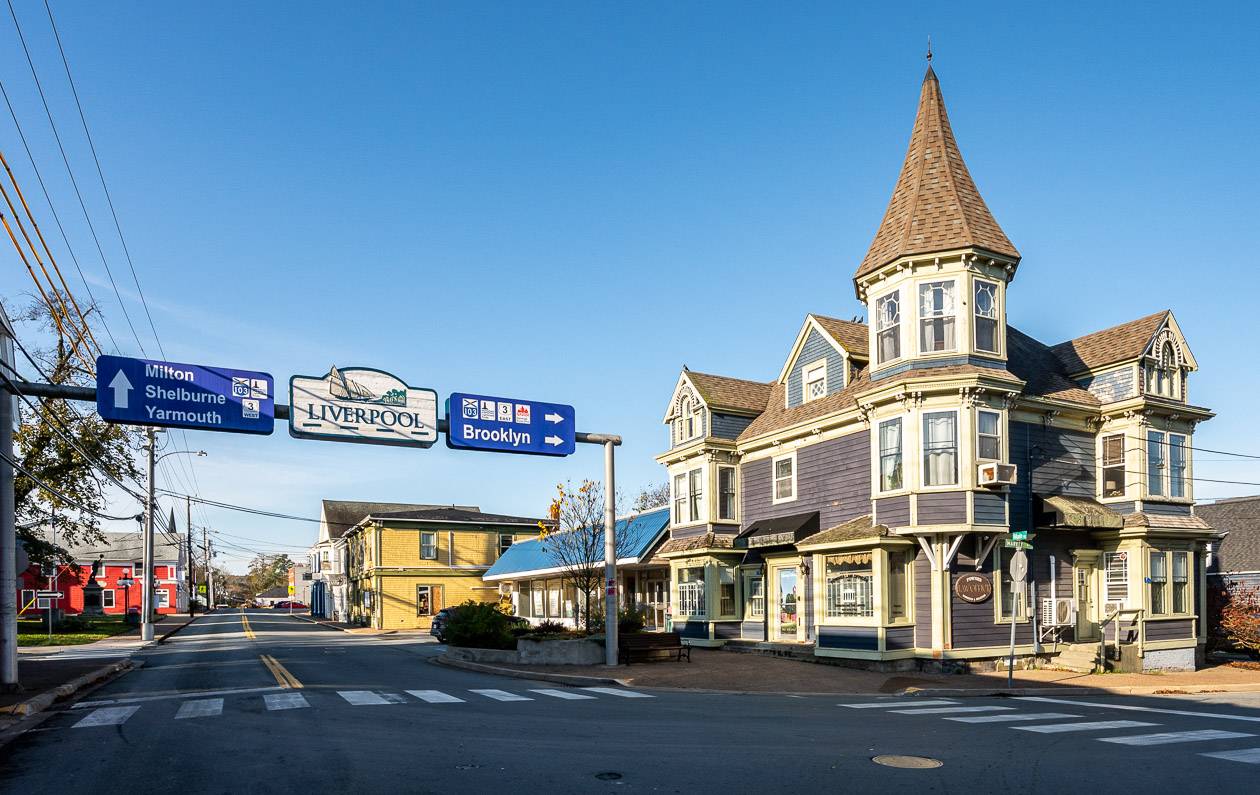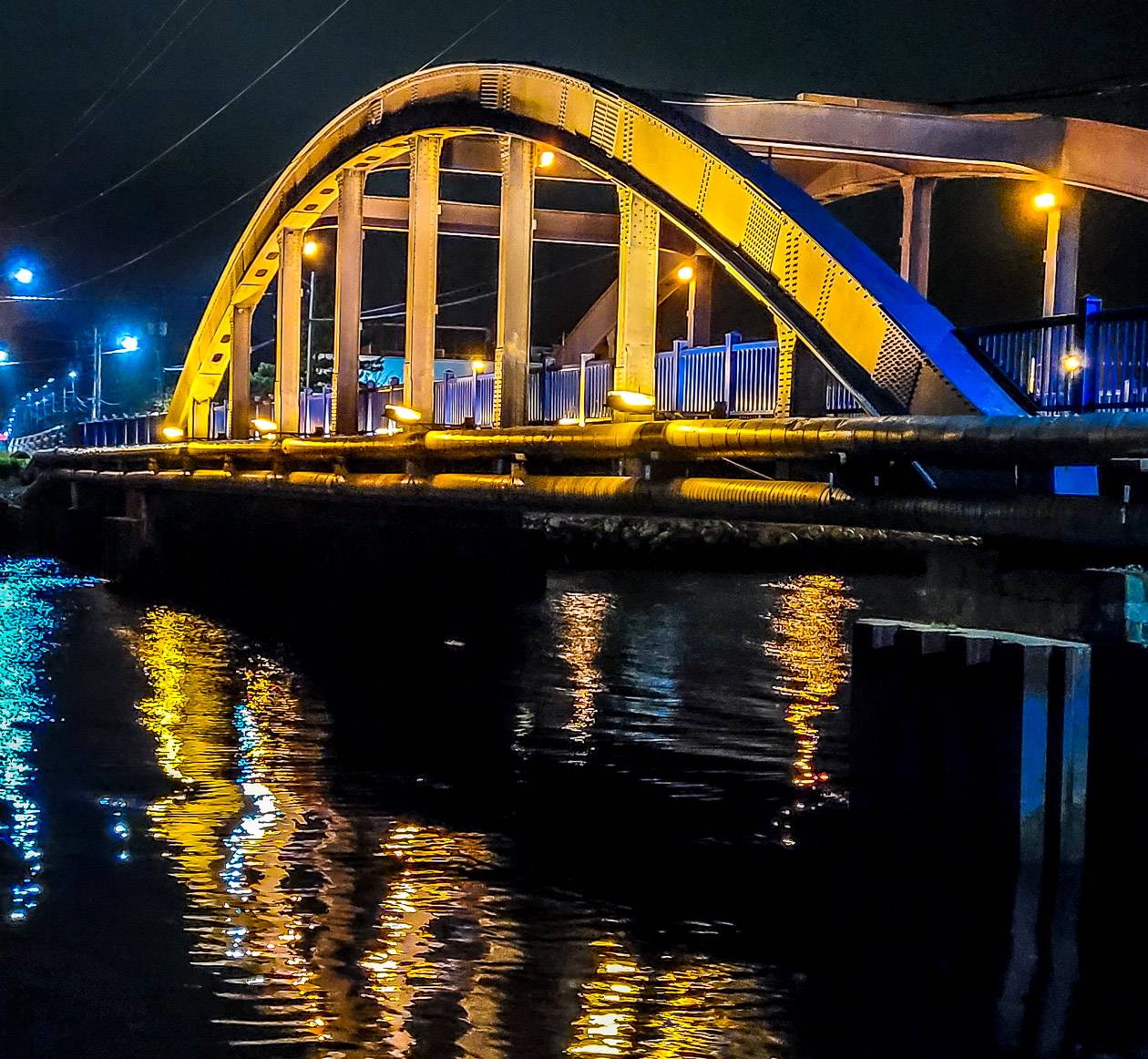 Location map of things to do in Liverpool Nova Scotia (and nearby)
Check out Pine Grove Park near Liverpool, Nova Scotia
Fifty-four acre Pine Grove Park, in Milton, just outside of Liverpool, is an ideal place to go year-round for a nature fix and easy hike on roughly 3 km of looped hiking trails. There are beautiful stands of pine trees, and a colourful understory in June when azaleas, magnolias, and rhododendrons bloom. October is also a lovely time to visit when the fall colours put on a display.
Enjoy benches along the trail and a scenic stop overlooking the Mersey River. If you rest at the duck pond, be prepared to have a dozen quacking ducks show up in a matter of seconds, probably because of a duck breeding program put in place in collaboration with Ducks Unlimited.
Visit Cosby's Garden Centre Concrete Creations in Liverpool, Nova Scotia
Cosby's Garden Centre is a delight. The front part of Cosby's looks like your typical garden centre with lots of interesting plants for sale. But wander behind and a whole other world unfolds. Trails wind through a mix of pine forest and gardens filled with rare flowers. But the biggest surprise is the gargantuan size and sheer number of concrete creations made by owner and artist Ivan Higgins that are scattered throughout the garden.
Allow an hour to walk all the trails, marvel at the sculptures and enjoy the variety of plantings. New trails and art continue to be added so the landscape is everchanging. You can visit year-round and I am told that it's worth visiting in all the seasons. Entrance is by donation only.
Take a hike in Kejimkujik National Park Seaside
You're in for a treat if you go for a hike on one of the two trails in Kejimkujik National Park Seaside, either the 4.4 km (one-way) Port Joli Head Trail or the 2.8 km (one-way) Harbour Rocks Trail. Better yet – do both. The national park is open year-round so unless the weather is horrific, both trails are always an option.
On my most recent trip to the park, my friends and I chose the Harbour Rocks Trail. By late August, once the endangered piping plovers have left, you can in theory continue well beyond the rocks and walk the entire length of the St. Catherines River Beach. It's a white sand beauty and would be a fantastic thing to do if you had the time.
The hike starts off on a well-marked trail that takes you through dense shrubbery. In October some of the plants turn red, so its quite beautiful. When you reach an intersection 1.3 km into the hike, head left and in less than a kilometre you'll reach the ocean. Turn left again and enjoy a scenic walk on a mix of white sand and rock. You'll probably see seals on the rocks offshore. And don't forget to enjoy a red chair moment.
My Instagram reel will give you a good idea of what the Harbour Trails hike is like.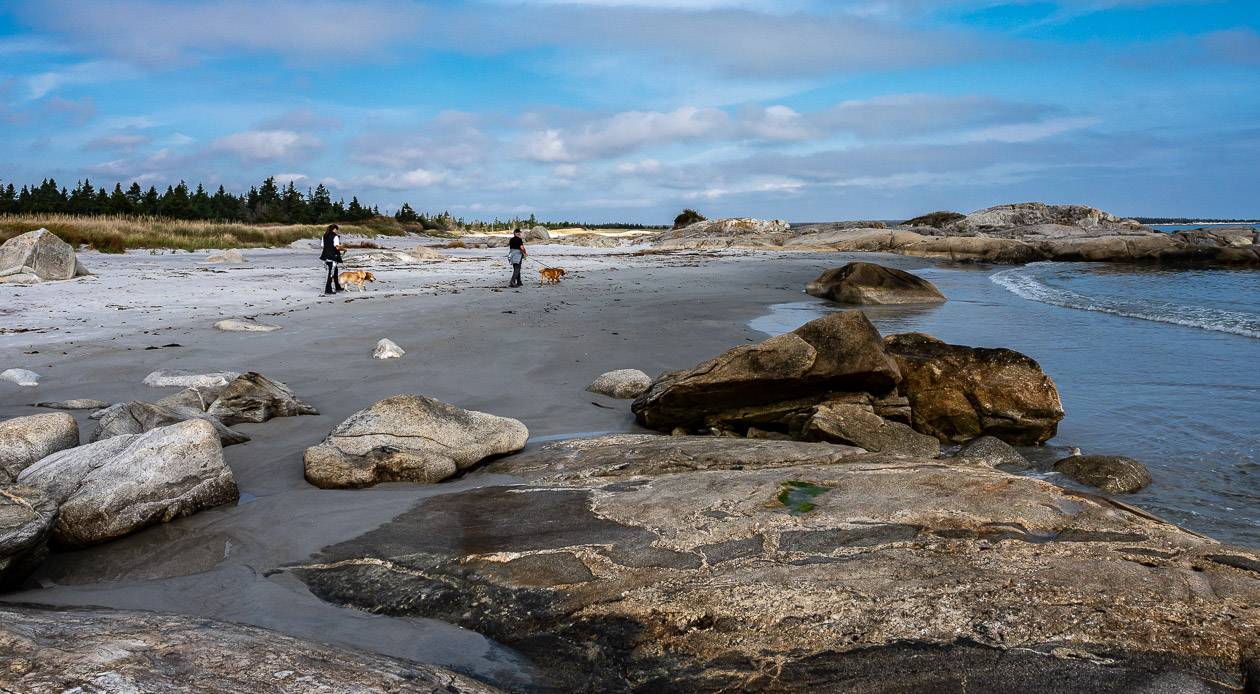 Visit Fort Point Lighthouse
Fort Point Lighthouse, built in 1855, is the fourth oldest surviving lighthouse in Nova Scotia – and only a few minute's drive away from downtown Liverpool, Nova Scotia. It was built during the booming timber trade – after merchant and shipmasters demanded that access to the Liverpool harbour be made easier and safer. In 1970, the government threatened to demolish the lighthouse, the Town of Liverpool stepped in and took possession of it. In 1997 it opened on a seasonal basis to visitors and continues to do so. If you climb the tower, check out the hand-cranked fog horn and perhaps even give it a try. Admission is free.
The area surrounding the lighthouse is now Fort Point Lighthouse Park, and it's open year-round. It offers interpretive panels, picnic tables, and a gift shop in season. On a clear day you can see across to Coffin Island. The first lighthouse there was built in 1811.
Check out the Port Medway Lighthouse Park
Open year round, Port Medway Lighthouse Park offers a covered picnic shelter, interpretive panels that speak to shipbuilding, the non-operating lighthouse and a scenic view of Medway Bay. The lighthouse was first lit in 1899 and automated in 1967.
Western Head Lighthouse
The Western Head Lighthouse, built in 1962, doesn't get any points for being beautiful, especially with an ugly concrete seawall that was built in the mid 1960's to protect the ocean side of the lighthouse. However, it's an impressive place to visit if you want to see crashing waves on a windy day. There are informal trails down through the rocks but stay well back as this would be an unforgiving place to be hit by a rogue wave.
The lighthouse hasn't been staffed since 1988, but it's still in operation. I can attest to that as the foghorn is extremely loud. It is also an Environment Canada Weather Station. Interestingly the light beams, that flash every 15 seconds, can be seen up to 40 kilometres away.
Walk the Liverpool, Nova Scotia Beaches
Beach Meadows Beach
Beach Meadows Beach, only a 10-minute drive from downtown Liverpool, is my favourite of the local beaches. I loved the fact that there are so many access points so you can choose what part of the beach you want to hang out around. It's a 2.2 km-long beach so you can enjoy a good out and back walk – and its got some variety with rocks for lazing and exploring at one end and a salty river at the other. According to a local I spoke with, the water is usually too cold for swimming except for three weeks in August. He also said there are no nasty rip tides.
Summerville Beach
Summerville Beach is a 15 – 20-minute drive southwest of Liverpool. The Quarterdeck Restaurant looks out over the beach as does the oceanfront accommodation offered at The Quarterdeck Resort. The beach is about a kilometre long and is backed by sand dunes and an open salt marsh. If you hike to the far end of the beach, you'll reach an old trestle over the Broad River. Reportedly this is the beach in the area to visit if you want to go swimming.
Carters Beach near Port Mouton
Carters Beach is about a 20-minute drive from Liverpool. It's super popular because it looks almost tropical with a crescent of white sand and turquoise water. The icy cold water tells another story. In summer it can get overrun and parking can be an issue – but not so in the fall. Also, not everyone packs out what they pack in, and there are no garbage cans by the parking lot. Do your part.
At low tide you can wade through the tidal river at the far end of Carters Beach to reach another beach its only ankle deep in places. (It's at least waist deep at high tide so avoid it.) For families the beach beside the river is a good choice as its out of the wind and the water is warmer.
Thomas Raddall Provincial Park
Thomas Raddall Provincial Park, just across from Kejimkujik National Park Seaside is home to three beaches, though I have only walked one of them. All beaches are sandy and suitable for walking and swimming including one at the day-use area. The park is open from mid-May until mid-October.
White Point Beach
White Point Beach Resort faces kilometre long White Point Beach. At high tide as you can see in the photo below, there isn't always a lot of sand to walk on, so you're forced up onto the rocks. I quite liked the walk on a windy, wavy day when hardly anyone else ventured out.
Visit Liverpool, Nova Scotia Area Museums
Hank Snow Hometown Museum
The Hank Snow Museum is in an old train station in Liverpool – a place where he would often seek refuge so his grandmother wouldn't beat him, which she did often after he visited his mother. The museum pays tribute to Hank Snow, called one of the biggest singers in North America with 140 albums, and 85 singles on the Billboard country charts.
Inside the museum you can see some of Hank's outfits and cars along with other memorabilia. Check the hours before you visit as they are quite limited outside of July and August. The museum is also the home of the Nova Scotia Country Music Hall of Fame.
Perkins House Museum
The Perkins House Museum is the historic home of Simeon Perkins, a leading merchant who arrived in Liverpool in 1762. Wander through his New England style home and get a glimpse of what life was like when privateers, sailors and schooners filled the harbour. He kept a detailed diary about his life in Liverpool that now provides a wealth of information about the economic, political, and social institutions in existence between 1766 and 1812. The diary is on permanent display next door in the Queens County Museum.
Queens County Museum
Visit the Queens County Museum if you want to hop onboard a replica of a Privateer ship and learn a lot about the history of Liverpool, Nova Scotia. They also have a large collection of Mi'kmaq artifacts and many local historical items and documents.
Rossignol Cultural Centre
The Rossignol Cultural Centre is made up of multiple museums. They include the Apothecary Museum, the Folk Art Museum, the Wildlife Museum, Museum of the Outhouse, the Hunting, Fishing, Guide Sports, and Mi'kmaq Museum in addition to two art galleries and a cultural village. Before you go be sure to confirm opening hours as it seems to only be open in summer and early fall.
Coastal Queens Place
An elementary school near Port Mouton has a new lease on life as a volunteer run community hub that features an art gallery with the work of local artists across a variety of mediums, full-to-the-brim rooms with yard sale items, a local craft shop where you'll find cards, quilts, Christmas ornaments and a whole lot more.
Part of the building houses a youth hostel and there's Wi-Fi available if you're in the area. The volunteers are friendly and welcoming. You might find yourself walking out with a treasure you didn't know you needed.
Drive the backroads around Liverpool, Nova Scotia
If you've had your fill of museums, beaches, and lighthouses, then why not just follow one of the numerous backroads and see where it leads. I did just that on a couple of occasions. I drove to the bottom of the East Side Port L'Hebert Road after I couldn't get into Thomas Raddall Provincial Park and discovered working fishing boats and a beautiful view looking north up the channel.
Another very beautiful area is around the Riverbank General Store. Even on the drive to get there from Liverpool, there will be places that call out to you to visit. I saw one fellow walking with a tripod and camera who told me that in fall the colours are magnificent up and down both sides of the Medway River.
The waterfalls on Broad River near Queens Coastal Place are worth a stop. There's a good pullover on the north side of Highway 3, so you don't have to risk limb and life to get a good view.
Liverpool, Nova Scotia Festivals
I inadvertently timed my visit to Liverpool to coincide with the biennial Liverpool International Theatre Festival. I didn't even know it was on until I met and chatted with a couple of actors from Wales in the Main & Mersey Coffee Shop. They had performed the night before and raved about the experience and what a joy it was to meet people from around the world.
The festival takes place every two years. It draws an international audience – and at $20 a ticket for a one act show, it's one heck of a great deal. All plays are performed at the Astor Theatre on Main Street.
Where to eat and drink in and near Liverpool, Nova Scotia
Main & Mersey Coffee Shop
The Main & Mersey Coffee Shop is a fantastic place to go and get your caffeine fix along with a fresh baked pastry or two. Pastries are made on the premises and are some of the best I've ever had, especially their cinnamon roll.
The front of the store is a home furnishing store – and there's lots to love their as well. You have to wander through it to get to the coffee shop where you'll find both indoor and outdoor seating.
Riverbank General Store
The Riverbank General Store is just that – a well stocked general store with useful and eclectic items at good prices (I went home with a two pound jar of local wildflower honey) along with a café and gift shop. With its location on the banks of the Medway River it's a great place to come for lunch or to pick up a coffee and pastry. If you're visiting outside of peak season, the café may not be operating, as they like many small businesses have staffing issues. Still, take some food, pull up a chair outside, and enjoy the river view.
Lane's Privateer Inn & Restaurant
The restaurant in Lane's Privateer Inn offers a menu filled with salads, big bowls of chowder, steaks, ribs, fish and chips, haddock, lobster rolls, and other burgers. The food is good, and the place is hopping, especially on a weekend when they offer live music. For anyone with a sweet tooth, I can recommend the apple crisp made onsite. It's a big portion so be prepared to share. It's best to make a reservation.
Hell Bay Brewing Company
Hell Bay Brewing Company in Liverpool, Nova Scotia was one of the first five craft breweries in Nova Scotia according to co-owner Melanie Perron. Now there are 60 small craft breweries! They are known for their English Ale which pays "tribute to the well-known bitters of English pubs". Another unusual ale they serve is called Tannen- Bomb, a fir infused honey blond ale, made with locally collected balsam to the tune of 10 kilograms of balsam to a 1500 litre vat of beer.
Food hasn't been served since COVID, but there are lots of tables inside and outside with a view over the Mersey River.
Route 3 Cellar Taproom & Grill
If you're looking for traditional pub food like burgers, wings, onion rings and poutine at good prices head to Route 3 Cellar Taproom & Grill in the basement of the building pictured below on McLeod Street in Liverpool, Nova Scotia. There is also bowling available every day but Monday.
Elliot's Dining Room, White Point Beach Resort
If you score the right seat in Elliot's Dining Room, you can watch the waves roll in onto White Point Beach. Colourful chairs give the place a homey atmosphere. The menu offers lots of local seafood in various forms, numerous pasta options, along with burgers, a corn and seafood chowder, fish tacos and flatbreads as examples. Reservations are highly recommended.
The Quarterdeck Resort
With outdoor seating overlooking Summerville Beach and lots of window views, you can't go wrong with a stop at The Grill at The Quarterdeck Resort. They are open daily from 9 AM to 9 PM serving breakfast, lunch, and dinner. I loved the vibe of the place and the friendly service, but I did find some prices, particularly for my lobster roll on the high side. Still, as a westerner I don't get to sit by the ocean very often.
The menu has lots of variety including salads, sandwiches, mussels, coconut shrimp, flatbread, fettucine, and Pad Thai
Where to stay in and near Liverpool, Nova Scotia
Lane's Privateer Inn
The Lane's Privateer Inn in Liverpool overlooks the Mersey River so there are some very nice views. The location is great, the restaurant is quite good, but don't count on fancy rooms. They are clean but on the basic side and you can hear your neighbour. You can make a reservation here.
White Point Beach Resort
I didn't stay at the White Point Beach Resort but I understand the place has been serving families, friends, and couples for over 90 years. It's got a wide choice of accommodation options including lakeside glomes (they look very cool), guest rooms, cottages, oceanfront treehouses, and vacation homes. There is literally something that will appeal to any age group.
The resort offers golf, surfing, a spa and of course all the activities you can enjoy in and around Liverpool. There is a small pool and a decent-sized beach to walk.
The Quarterdeck Resort
The Quarterdeck Resort on Summerville Beach near Port Mouton also offers lots of accommodation choices from beach villas to shoreline bedroom and rooms to hilltop rooms across the street. I think a beachfront room that offers easy access to Summerville Beach would be magical. At the resort you will find a rec facility with a theatre, indoor pool and sauna, fitness room, and outdoor pool and hot tub. It is open year-round.
A big thank you to Tourism Nova Scotia for hosting my stay. All thoughts and opinions as always are my own.
More things you would probably love to do in Nova Scotia
Click on the photo to bookmark to your Pinterest boards.