If you're visiting Nova Scotia don't miss Peggy's Cove, just 44 km away from downtown Halifax. There's not much to the fishing village – a church, a handful of homes, a gallery or two, a restaurant and a few B&B's. You don't need long for a visit – perhaps a few hours – more if you're into photography or you want to enjoy a long leisurely meal at the restaurant. You can visit at any time of the year – and outside of summer, you may even get Peggy's Cove to yourself.
But you could easily spend a day or two in the area – especially if you want to poke your nose into galleries, hike on the rocks, check out a myriad of seafood selling restaurants and I mean who doesn't want to linger over a lobster club sandwich for lunch or dinner. And there's some excellent kayaking too – just 10 minutes away out of East Dover.
Here's a look at Peggy's Cove – with most shots taken between 7 PM and 9:30 PM on one of the first non-rainy days they'd had in a very long time.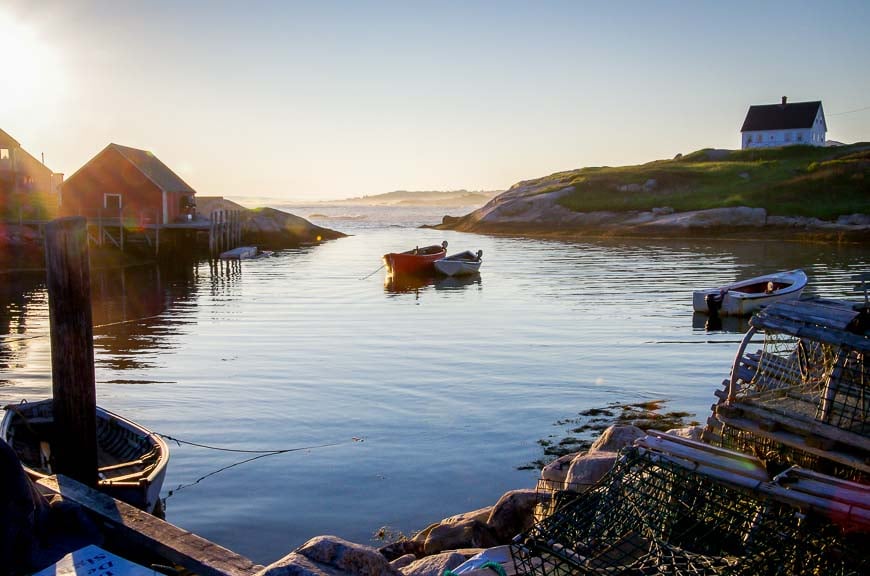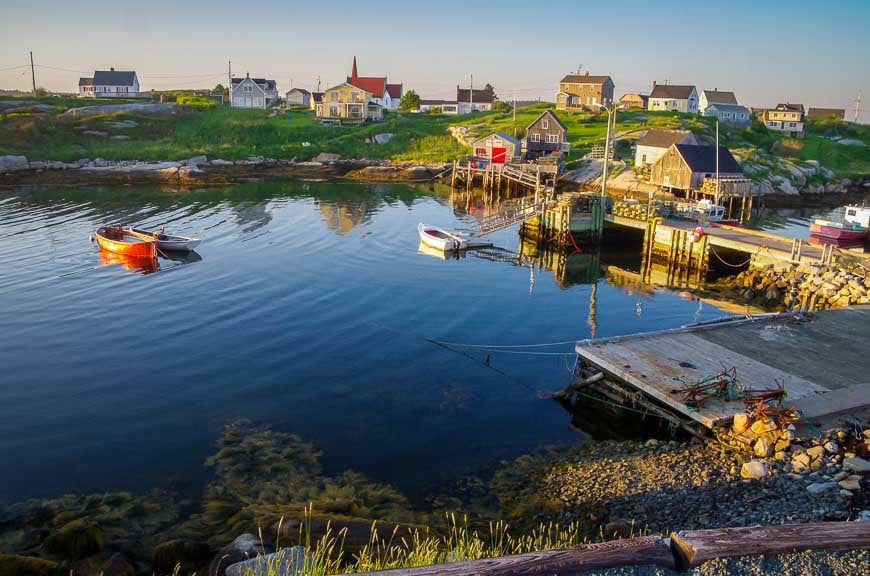 Info about the lighthouse in Peggy's Cove
The lighthouse at Peggy's Cove is actually called Peggy's Point Lighthouse. It's probably the most famous and most photographed lighthouse in Canada.
The lighthouse, located at the entrance to Margaret's Bay, was built in 1915 and is listed on the Canadian Registry of Historic Places.
The building itself is given high marks for its "modern interpretation of the traditional lighthouse form, its successful functional design, high quality craftsmanship and materials."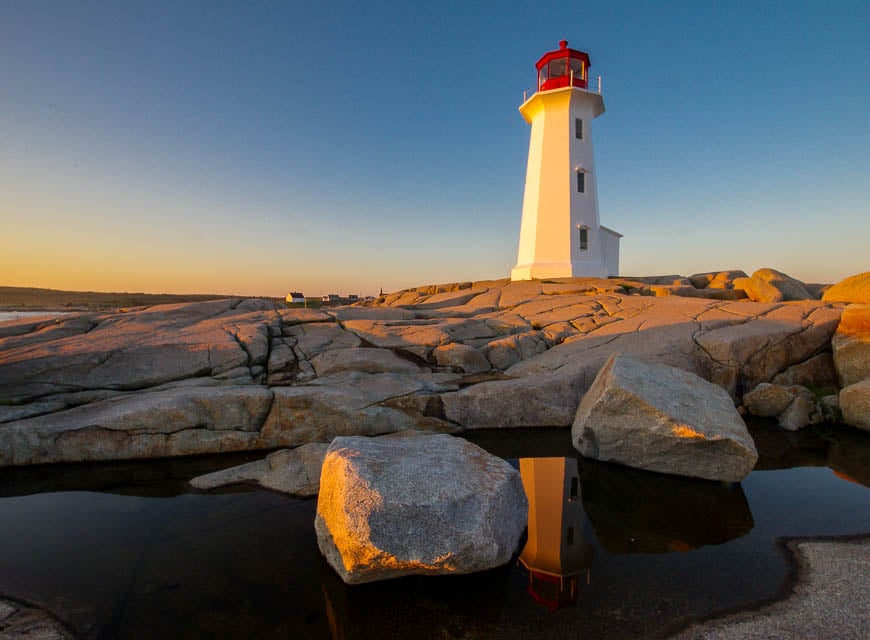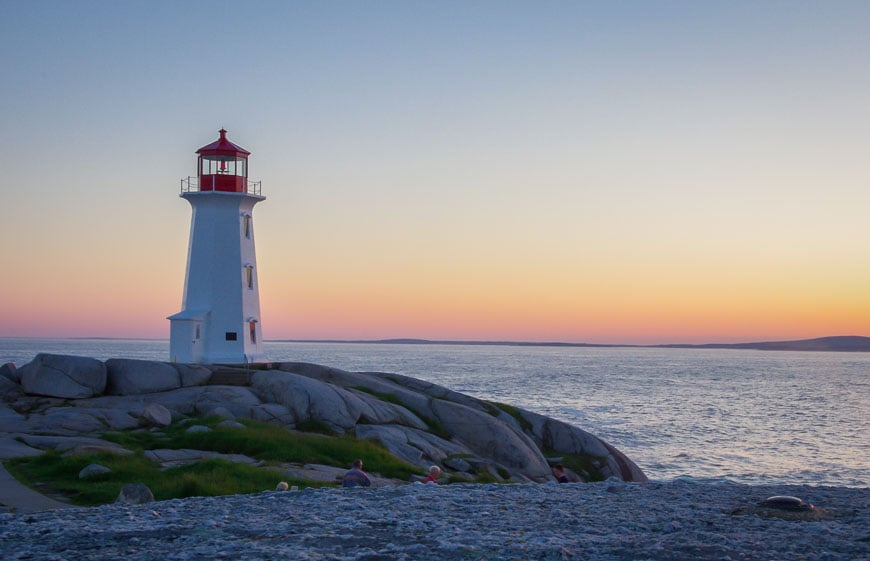 In the fall of 2021, a new observation deck was added that will allow people with disabilities much better access. You are still able to access the rocks.
Have you been to Peggy's Cove? What is your best memory of the area?
For more information about visit Nova Scotia visit the tourism website.
Further reading about things to do in Nova Scotia trip
Click on the photo to bookmark to your Pinterest boards.