Have you ever considered a kayaking trip to Sidney Spit in British Columbia's southern Gulf Islands? I don't know why it took me over 20 years to visit Sidney Spit in Gulf Islands National Park Preserve. It's not as though I didn't know it existed. But somehow with all our trips to Vancouver Island over the years, John and I have never taken the time to explore this strip of land.
Sidney Spit is easily accessible via sea kayak or seasonal ferry from the town of Sidney, only a 10-minute drive away from the Swartz Bay ferry terminal, the one that connects Vancouver Island to Vancouver. It's also a perfect day's outing from Victoria or from the nearby Butchart Gardens.
Recommended reading: 8 of the Best Things to do in Sidney, British Columbia
This post includes some affiliate links. If you make a qualifying purchase through one of these links, I will receive a small percentage of the sale at no extra cost to you. Thank you very much for your support.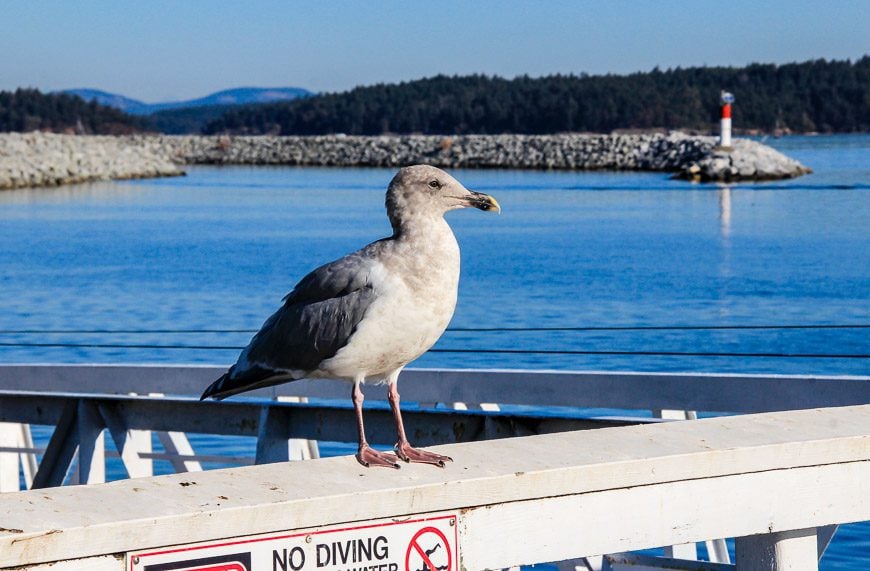 Rent kayaks in Sidney
Unseasonably sunny, warm weather – unheard of for a Thanksgiving weekend in this part of the world – enticed us to rent sea kayaks in Sidney and head over for a half day. It only takes 1.5 to 2 hours to kayak from Sidney to over to the spit. (You will have to bring your own in 2023 as the rental place is no longer in business.)
I'd label it an easy adventure kayak trip if the wind isn't blowing too hard and the boat traffic is minimal. Do keep an eye out for the Sidney-Anacortes Ferry. This ferry moves quickly and you will want to give it a wide berth.
Look for marine life on the way over to Sidney Spit
On our way over kayaking to Sidney Spit we saw small porpoises but they didn't stick around for a picture. Sometimes you'll see seals – and always lots of bird life.
There were also plenty of pleasure craft out enjoying the day but all were conscientious about slowing down around us to minimize their wake.
Exploring Sidney Spit
Once you land on Sidney Spit, pull your kayaks up well above the high tide line. Then head out and explore. You can walk for ages on the beach, hike the inland trails, grab a pair of binoculars and go bird watching or find a log, lay back and just relax. We did a bit of all those things.
On one side of Sidney Spit you can see the buildings of downtown Sidney but cross to the other side and you feel light years away from civilization. You'll get a small taste of the quintessential west coast experience – and perhaps understand the reason why I love to kayak in this part of the world.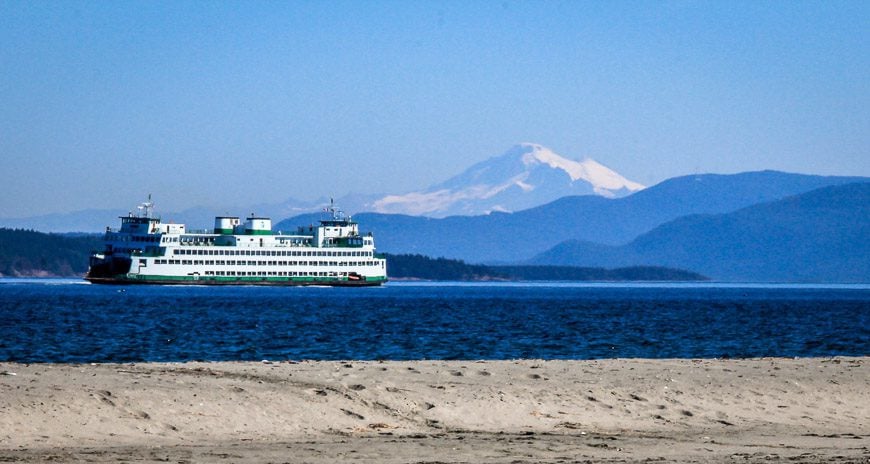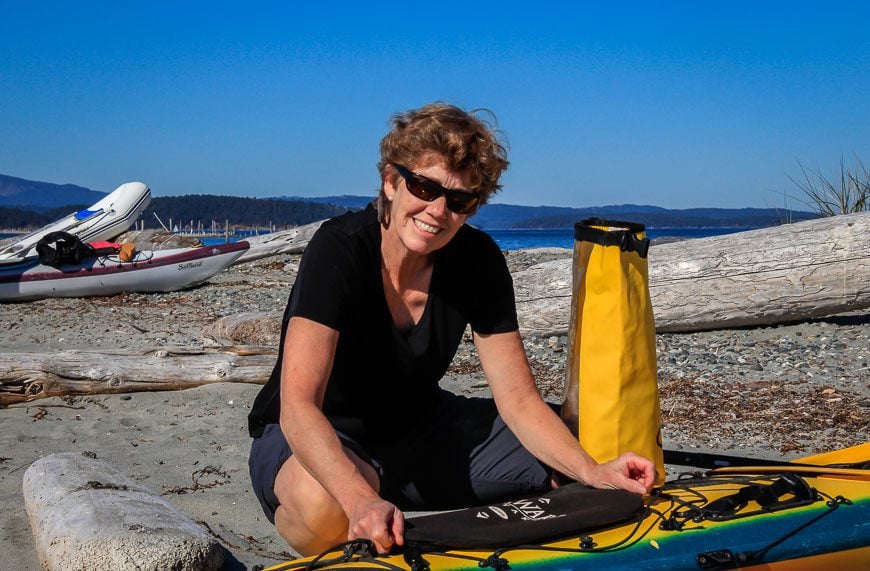 Camping at the north end of Sidney Island
There is camping available at the north end of Sidney Island. You can take a boat over if you don't want to kayak. What you'll find are beautiful sandy beaches, some trails through the woods and plenty of seabirds to keep you entertained.
Campers must register at a designated campsite before the last ferry leaves the island for the day. You can also make online reservations on the Parks Canada website here.
The 29 primitive campsites with pit toilets are open from May 15 to September 30th. Bring all the water you'll need with you. Fires are not permitted on the spit – even below the high tide line. Reportedly there is a wheelbarrow to help move your gear.
Useful tips for a day long
kayaking trip to Sidney Spit
Check the weather forecast beforehand. It's not a great idea to kayak when small craft advisories are in place.
Bring water and a lunch. There are no facilities on Sidney Spit.
Bring wind proof clothes – just in case it blows up.
You can no longer rent kayaks right on the Sidney wharf. Check out Blue Dog Kayaking for tours.
If you like kayaking to Sidney Spit outing, then consider a multi-day trip out to some of the other Gulf Islands – including Rum, Portland, Moresby, James, D'Arcy and Mandarte Islands to name a few.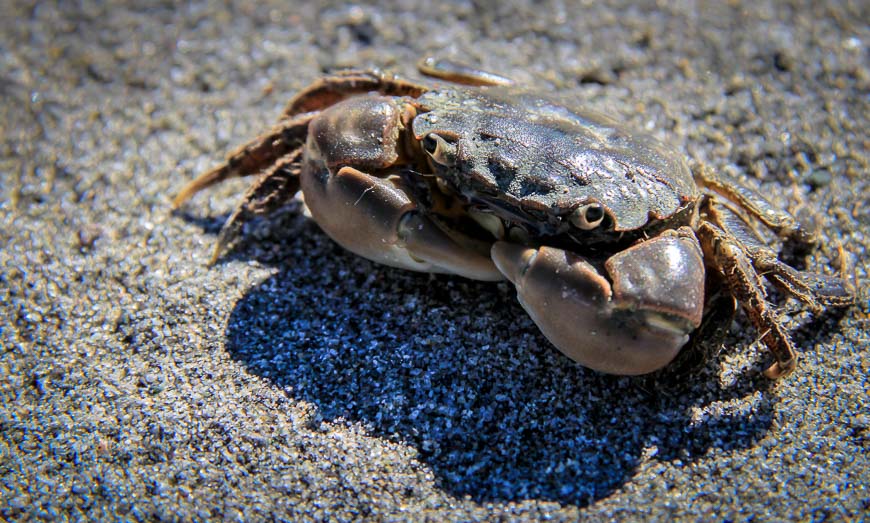 Sidney Spit kayaking location map
Where to stay in Sidney, BC
If you're looking to book a stay in Sidney I'd recommend these spots.
I love the Sidney Pier Hotel and Spa. Great location, excellent food at the onsite restaurant. And you can't beat the location.
Corbett Guest Suites – offers free kayak rentals – and bikes at a very convenient location.
Days Inn by Wyndham Victoria Airport Sidney – is a Booking.com bestseller.
Further reading on paddling in British Columbia
Click on the photo to bookmark to your Pinterest boards.